Anita Sails Again July 9 2013

Hi, I'm Anita Davies, and I was a crew member in the Clipper 13-14 Round the World Yacht Race. I hope you enjoy reading about my fundraising and preparations for and participation in this adventure, my return to sailing after my stroke.
Indian Dream: pre- and post-race July 1 2015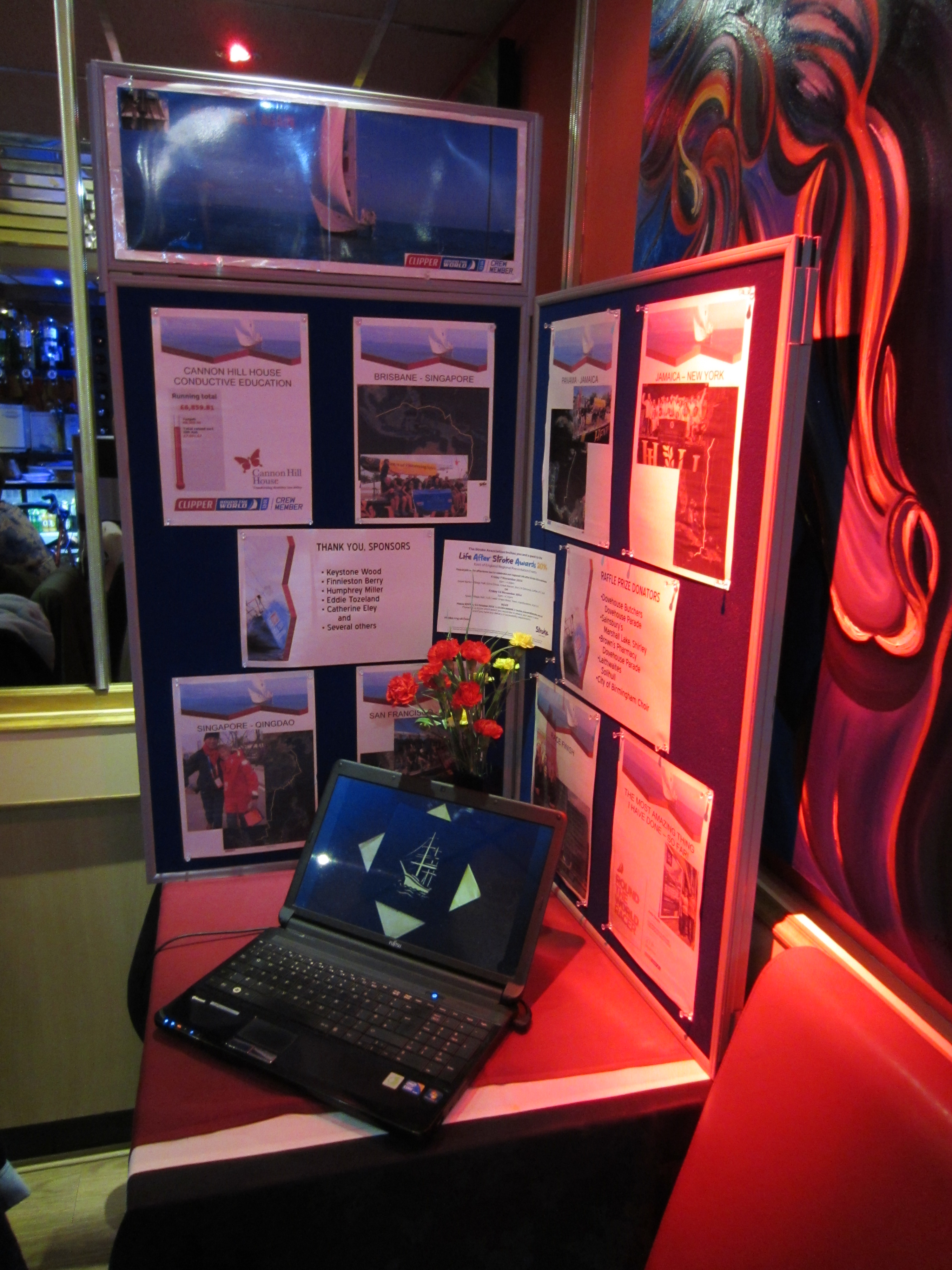 Prior to my taking part in the race, we held a fundraising event at the Indian Dream restaurant, and afterwards, almost exactly one year on, we held a follow-up event. So what were the similarities? The food and venue were great; We held a raffle, with prizes donated by local businesses. On both occasions the raffle raised £195; Both ...
The End of the Race June 28 2015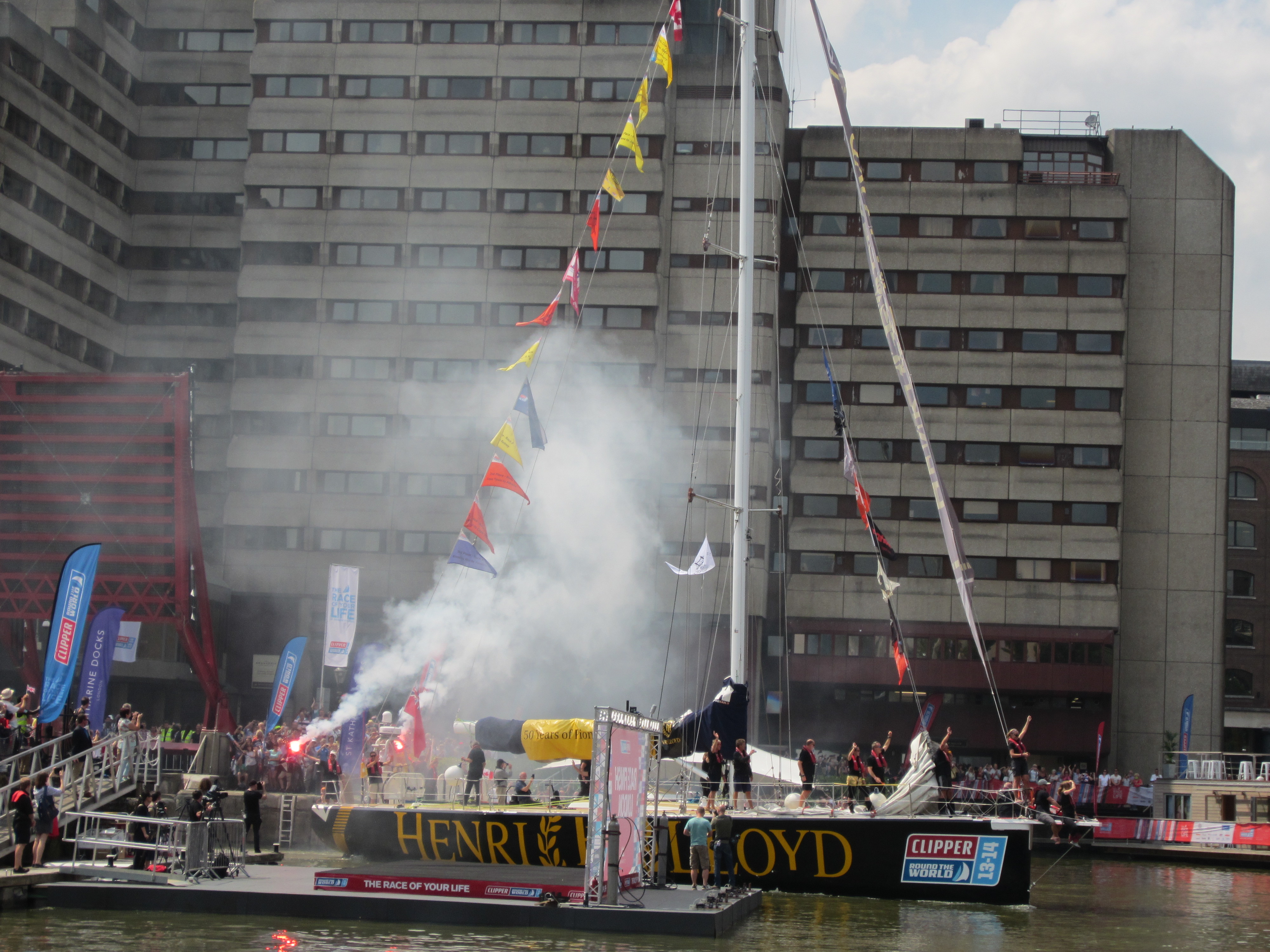 The last day of the race dawned. The fleet weighed anchor to begin their parade of sail up the Thames, due to arrive at St Katharine Docks around lunchtime. We had a boat of our own to catch. One of the spectator boats that would go down the Thames to meet the fleet on their ...
Car Boot Sale November 17 2014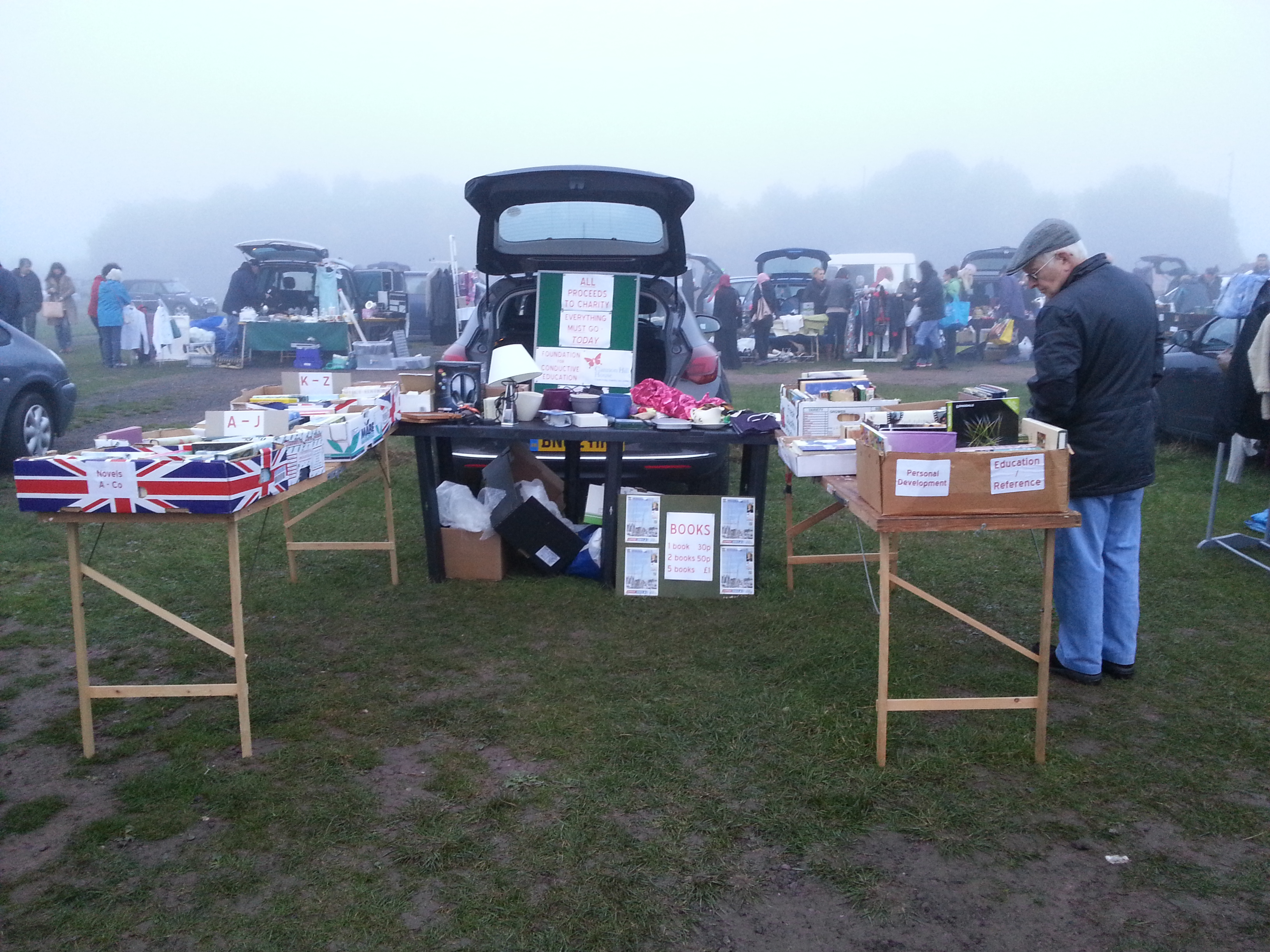 I had been collecting books to sell at our events but still had lots left over. Each time we set up the book stall, people brought more books! We never seemed to reduce the numbers even though we did sell lots. We had also "inherited" the unsold items from the City of Birmingham Choir Bring ...
Another Indian Dream Experience! October 6 2014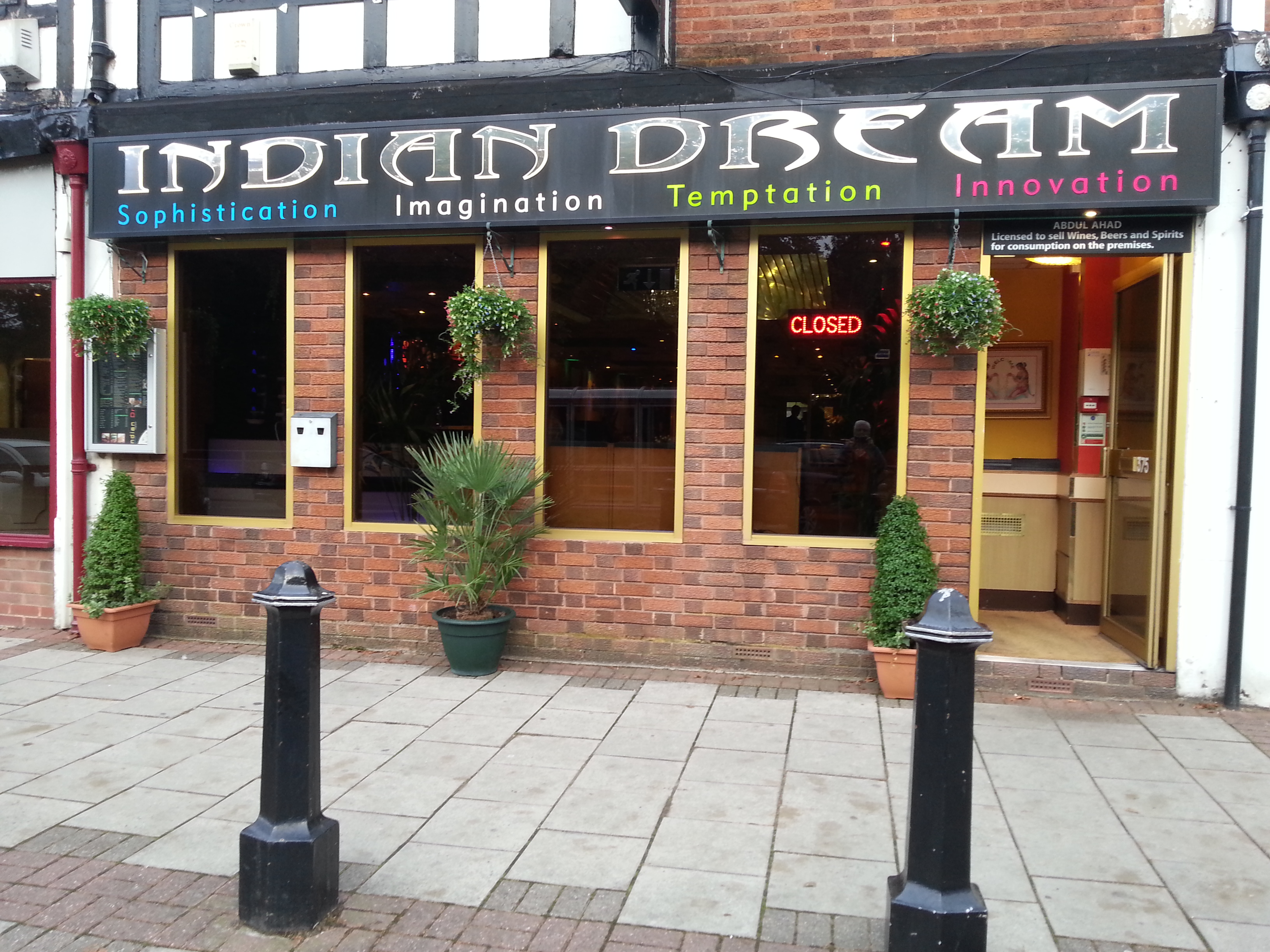 With less than 20% still to go until her fundraising target of £8,200 is reached, Anita has completed her involvement in the Clipper 13-14 Round the World Yacht Race. Please join her for another wonderful Indian Dream meal to help raise funds and to hear all about what it was like to be a crew member ...
In Limbo. September 11 2014
Thursday 26 June. Land back in England. Monday 30 June. Back to work. A full week in the office after six months away? Someone didn't plan that too well! Back to normality? Well, no, it didn't feel that way. I felt a bit sort of in limbo I suppose. While I'd left Henri Lloyd in New York ...
And on to New York September 1 2014
This race from Jamaica to New York was to be the last of my races. In New York I would wave goodbye to the Clipper race and set off on the next stage of my travels. The next I would see of them was on their return to London at the end of the ...
Qingdao August 30 2014
I wrote this in April and have just noticed that it had never been published, most likely because I needed to add the photograph of me and Peter that was taken by crewmate and friend Maaike Wassenaar. The morning of our arrival into Qingdao was cold, very cold, and I awoke after a mother watch to ...
To Jamaica, Mon August 27 2014
From the start at crew allocation, our skipper Eric's stated aim was to win the overall race, not just complete it. Quietly competitive and consistent, we realised by Panama that an overall win was a real possibility, though by no means guaranteed. We had narrowly come second in each of the previous two races, across ...
Songs from the Shows! August 26 2014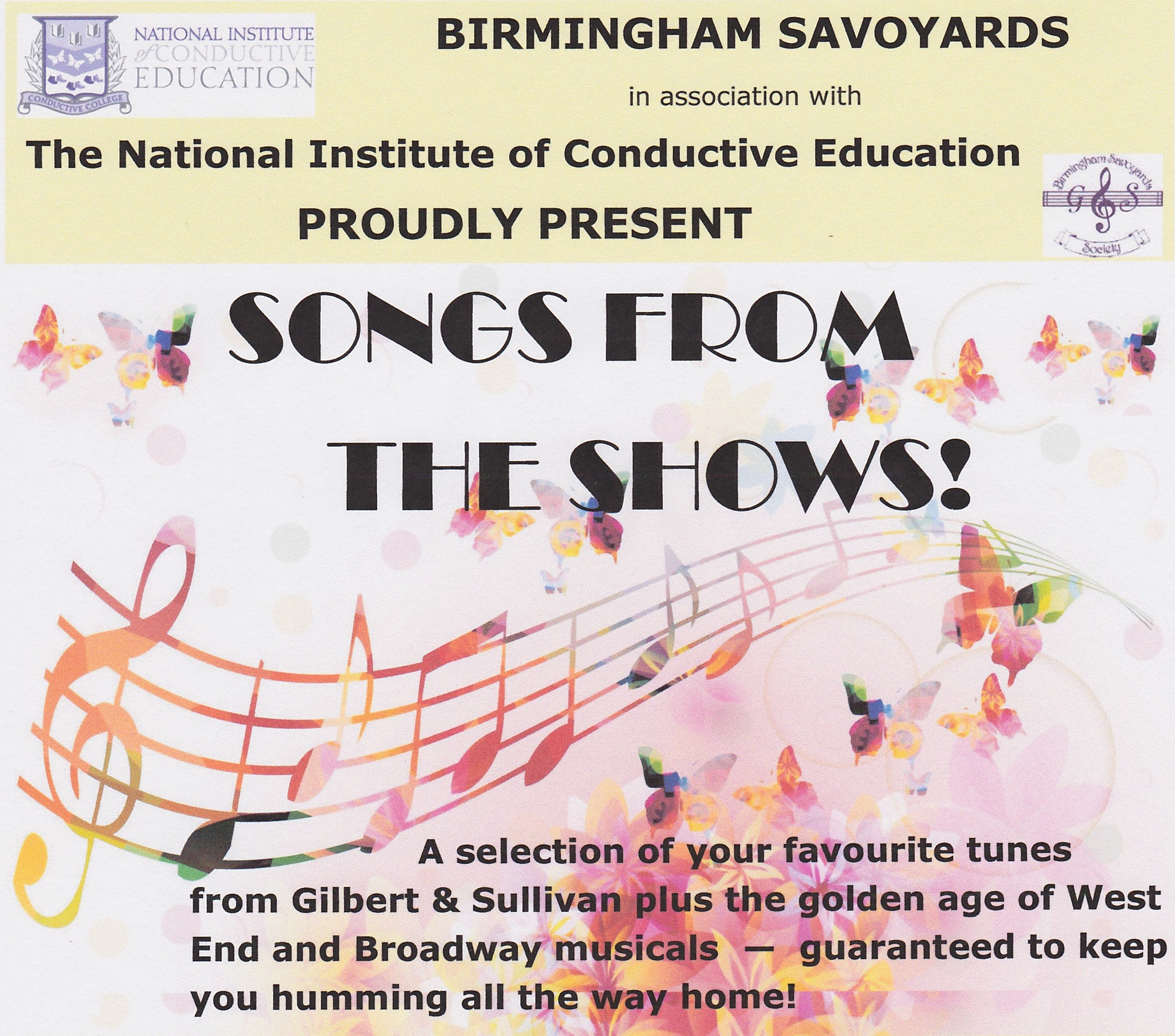 As Ray and I were in Texas when this wonderful show took place, I have been unable, until now, to give more details. (Anita apologises for adding the further delay before she could review the post, something that she has only just done!) Texas was half-way through our 11 week holiday touring the USA ...
Well, they just … stopped August 25 2014
You probably noticed. There have been no posts on this blog since I had just passed through the Panama Canal. In May. Since then lots has happened. We raced to Jamaica. We raced to New York. I left the boat for my final time and went travelling in the eastern United States, ending up in Canada. ...
Wildlife May 17 2014
I wrote the following as a crew diary for Clipper, on the 4th May 2014. I have really enjoyed seeing the varied forms of wildlife on this leg. From sea turtles floating along to seals appearing to play as they pass, flying fish and the odd sea snake. What seals were doing way out here I have ...
Panama May 16 2014
We arrived in Panama early – to be fed the customary beer for breakfast – and told that we would be transiting the Canal early the next day. The 12 boats were divided into three groups. We would be part of the first group of six to be followed by two groups of three on ...
Motoring to Panama May 11 2014
Since the race finished, we have been motoring in the predicted light winds. GB went their own way and we started in company with Jamaica and Garmin. The first evening saw the crews of all three swimming together before dinner. It was good to catch up with Jan on Garmin and then to use the swing they had ...
A bizarre race finish May 10 2014
As you know, this race started with us passing under Golden Gate Bridge in San Francisco. Where it would end, we didn't know. With light winds forecast on the southern part of the race course to Panama, and a finite time window to channel all 12 boats through the Panama canal, Clipper gave us five possible finish lines, ...
A special day May 2 2014
I seem to be making a habit of sailing on my birthday. The very first time I went offshore sailing was over the weekend of my seventeenth birthday, and there have been a few at sea since. Yesterday was no exception. Here are a few highlights. 0000 Chris wishes me happy birthday as we come off watch, ...
Hotter by the day April 29 2014
I remember on the journey from Brisbane to Singapore that it got suddenly hot. The first few days were a bearable temperature then bang, we were straight into minimal clothes by day and by night. I suppose leaving Brisbane in the middle of January during their summer was significantly warmer than leaving San Francisco in April. San ...
The long grey watch April 24 2014
Last night's first watch, 8pm to midnight, was a bit longer than expected. The watch started innocuously enough, with some stars, minimal cloud cover but no moon. It soon clouded over though. It meant that everything was a shade of grey. We were trying to trim the spinnaker by distinguishing its light grey colour from the ...
And so to Panama April 22 2014
Leg 7 has already started. It started on Saturday, and it just barely entered my consciousness that yesterday was Easter Sunday so I guess today must be Monday. Hopefully this will be published in real time, as soon as I have sent the email once I have found the address. It means that you will get ...
Leg 7, Race 11, Henri Lloyd just before Race Start April 21 2014
Here's my first post from California. Ray and I met Anita in San Francisco and we all enjoyed a few days holiday together. Race 11 started from San Francisco on Saturday 19th April and we were lucky enough to join other "friends and family" on a catamaran to follow the Parade of Sail and see the ...
Hong Kong to Qingdao April 16 2014
Almost as soon as we left Hong Kong, it was cold and grey. On the way in to Hong Kong we had just about been able to get away with sailing in summer attire, maybe with one added layer, and foulie bottoms at night. That was no longer the case. Out came the merino wool ...
Royal Hong Kong Yacht Club April 15 2014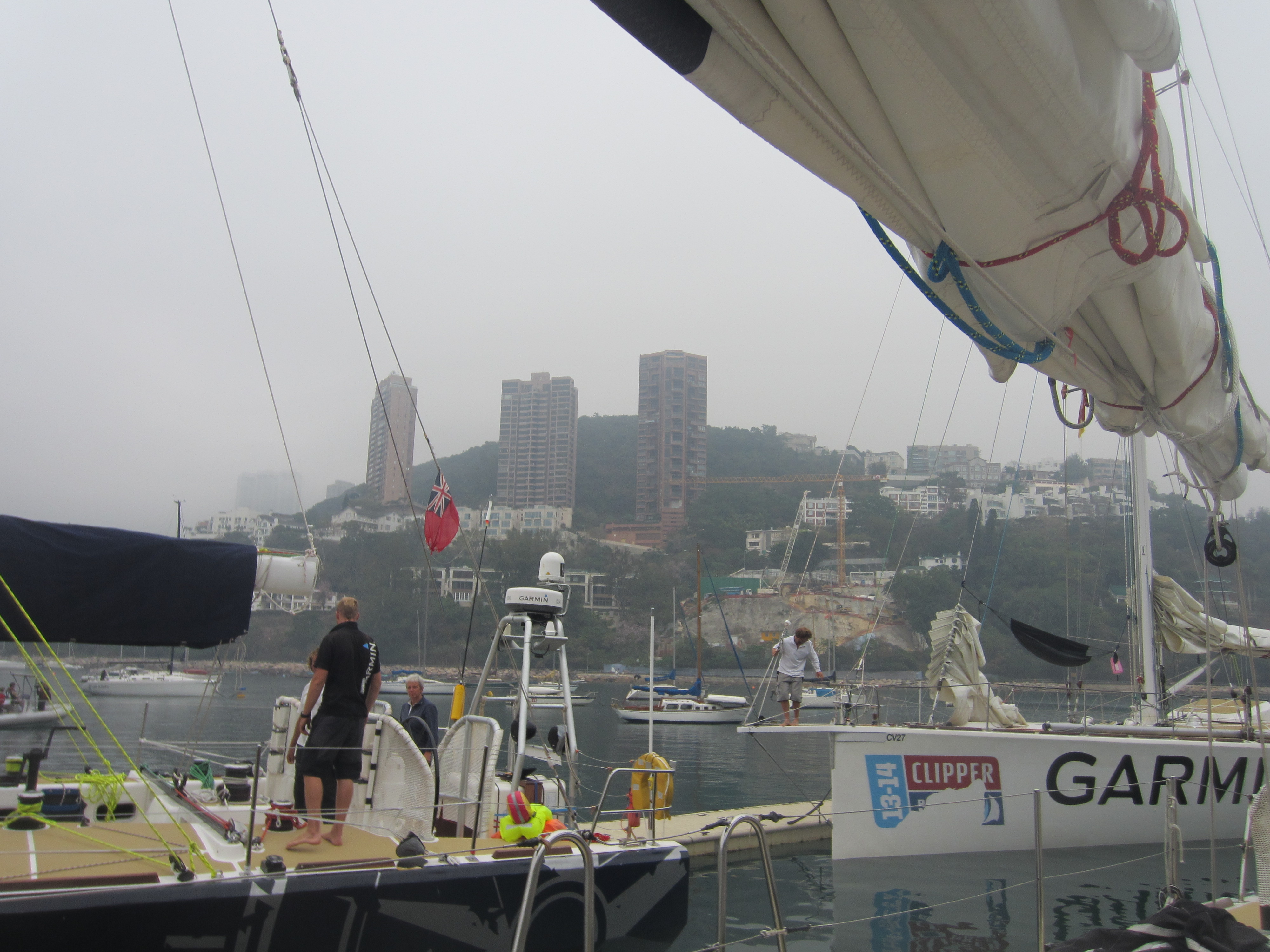 We arrived in the dark. As Eric hoped, it was too late for the repair be done that day, and the refuelling station was closed. As we were securing our mooring lines, Invest Africa were running their engines prior to casting theirs off. I did manage to share a couple of minutes with Peter, and ...
En Route to Hong Kong April 14 2014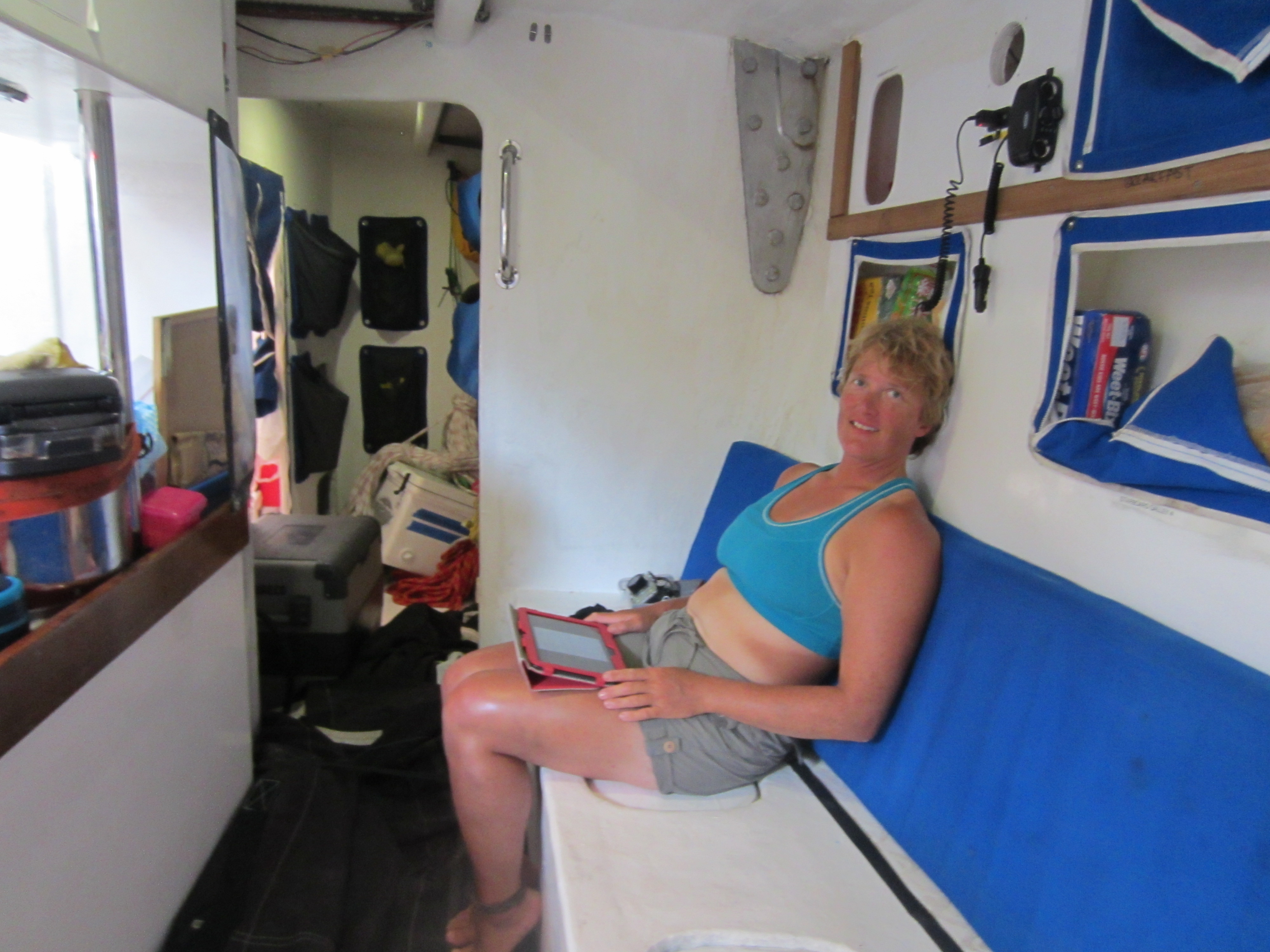 Once given the devastating news, we took the Yankee down to reduce stress on the forestay and turned on the engine. Then we just got on with it. There was nothing else we could do. Watches were again reduced to six hours off duty and two on. As we had not been at sea for long, ...
Devastation April 13 2014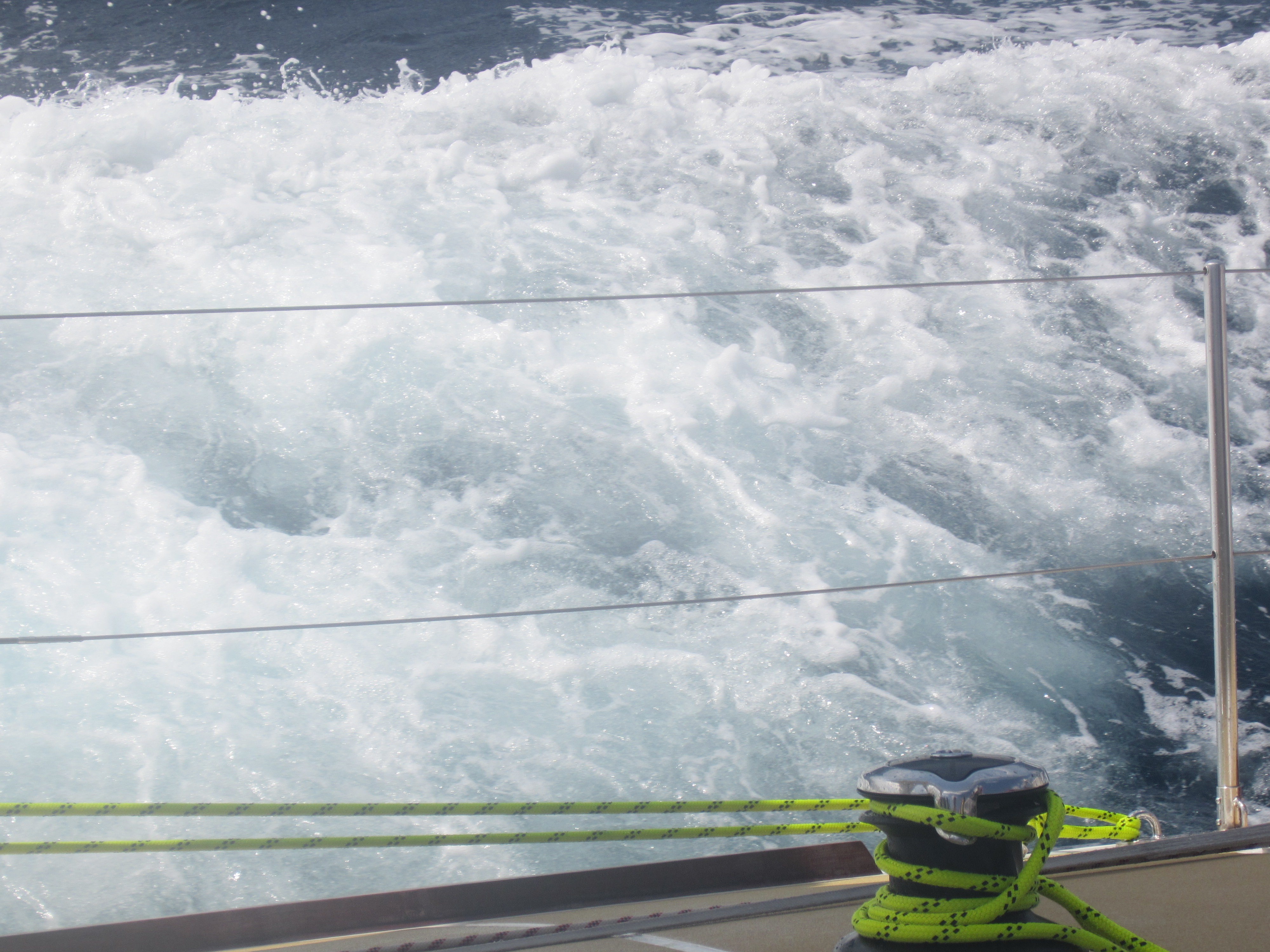 Well, Eric and the watch leaders were looking more relaxed, until the day when Eric appeared on deck looking sombre, closely followed by the off watch. Something was up. "Race 9 to Qingdao is cancelled immediately. We are to make best speed under engine to Hong Kong, where our rig will be repaired." Eric said this, ...
Something's Wrong April 12 2014
You get to a point where you think you can sleep through anything – the noise of the winches as sheets are being tightened or slackened, or halyards raised or being released, the noise of the on watch as they move sails around the deck. You can even identify some of the tasks being performed – ...
Leaving Singapore For Qingdao and the next few days April 11 2014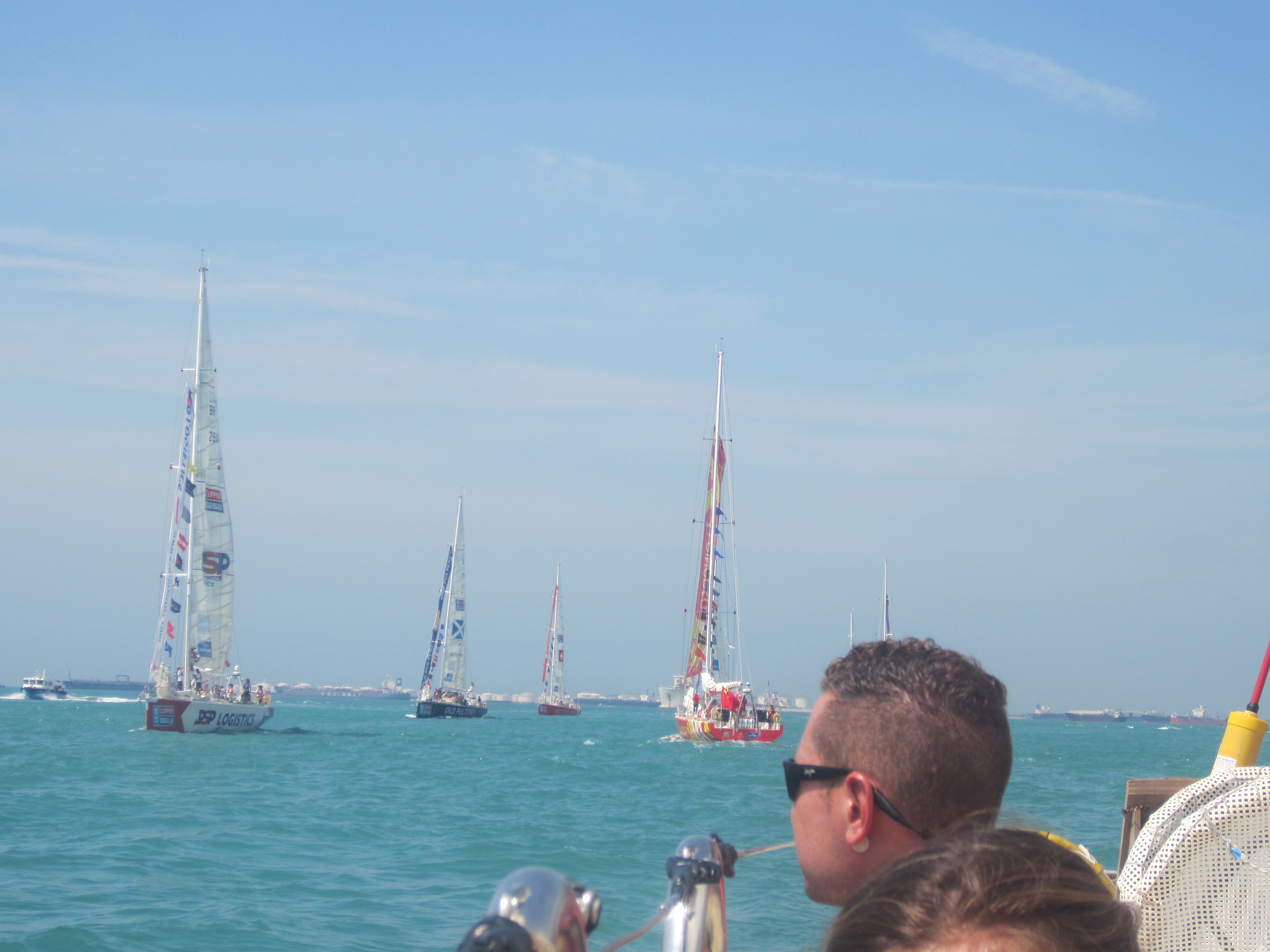 After a fantastic break from sailing, we had to be on the boat ridiculously early, like half past six, so that we could leave at about 11am! It was so early to let the immigration officials get an early start, and did mean that we could get a last breakfast in the marina cafe, use ...
Singapore April 10 2014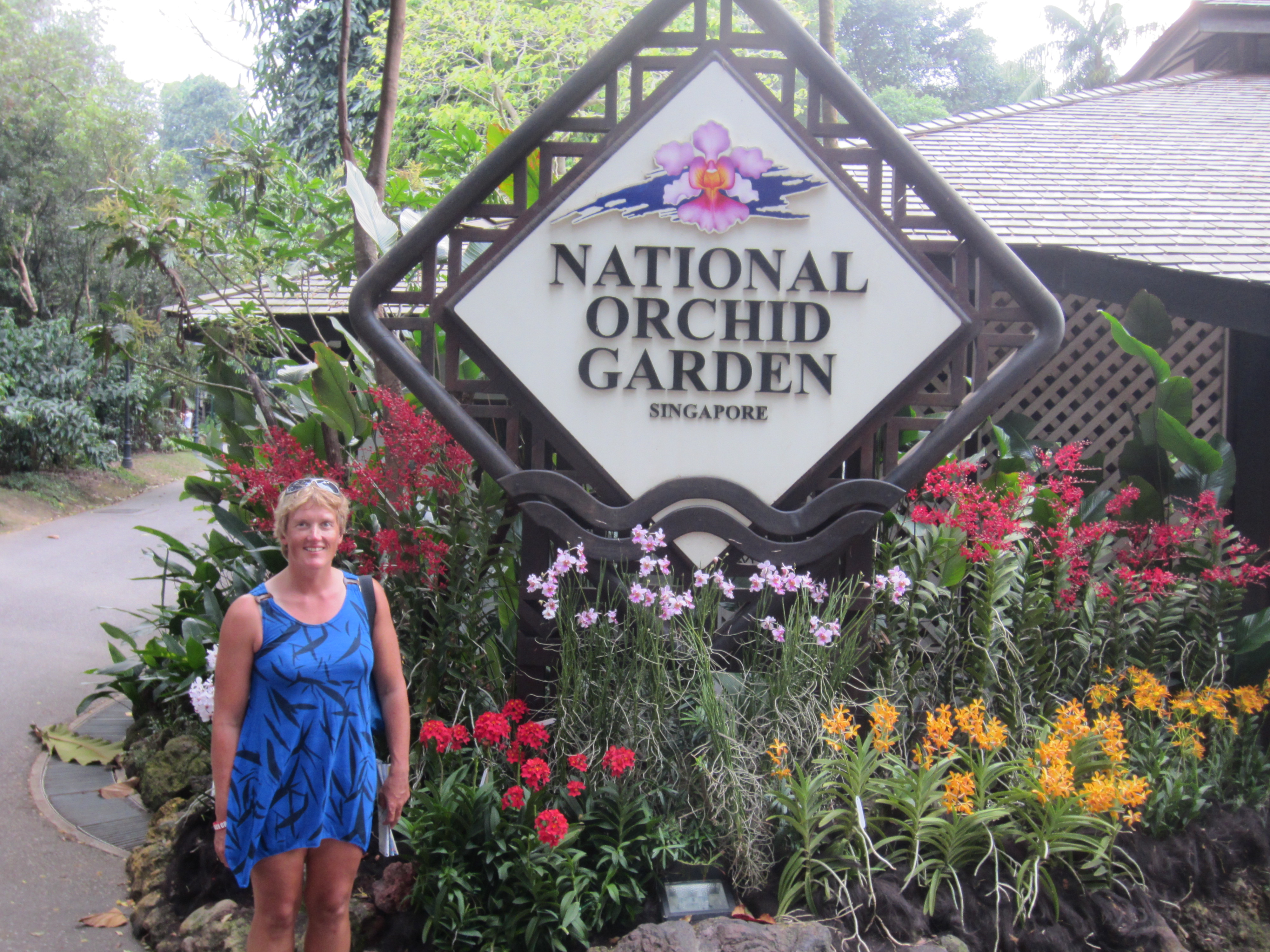 Written 1 March 2014, at sea Shopping Singaporeans like shopping and eating. That's what Paulina told me as she walked me to Orchard station to meet Peter at Clarke Quay station after the first night at her and David's house. They'd provided a lovely meal of steak, salad, potatoes for James, and vegetables. Then a comfortable bed ...
Arrival into Singapore April 9 2014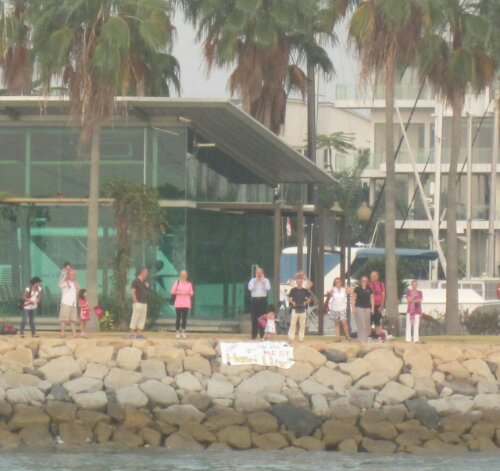 On my last night watch as we approached Singapore crossing the busy Singapore Straits, I was struck as I came on deck by the overpowering stench and the huge number of lights. We had crossed the Straits by this time and were following Switzerland in to the marina. We still had to dodge many huge ...
Borneo, then Motorsailing to Singapore April 8 2014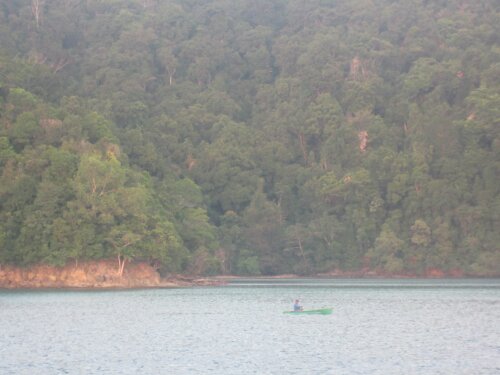 Before the sun set I tried but failed to capture in a photo the vibrant greens of the jungle that surrounded the cove where we spent the night drifting before it was our turn to refuel. I also could not capture the sound of the birdsong at dusk. We were not allowed to go ashore in ...
Borneo – what are we doing going to Borneo? April 7 2014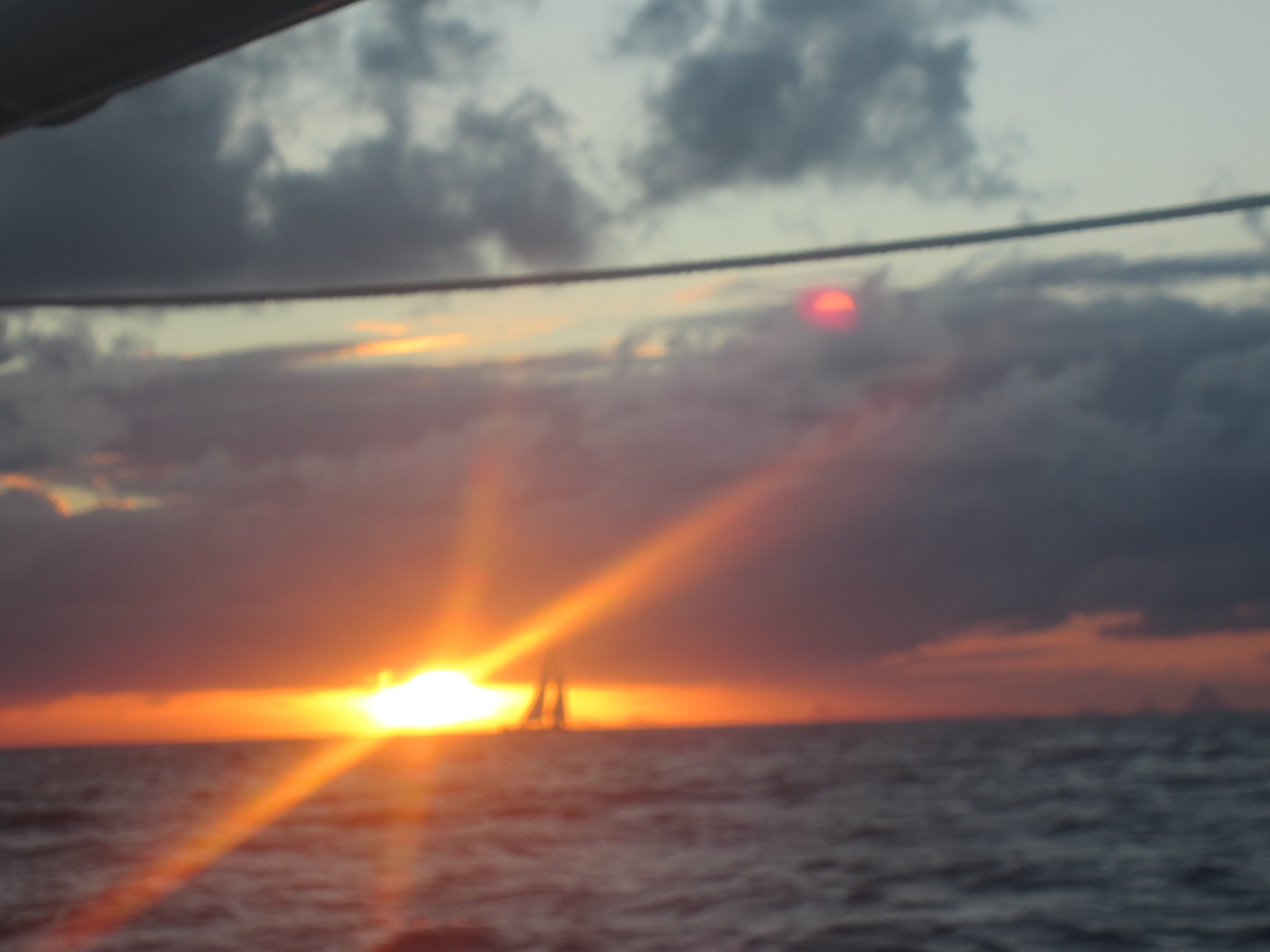 Written 12 February 2014, at sea The first part of race 8, Race 8A, seemed interminable. With unseasonal weather, we had spent a large part of the Race sailing upwind, as the wind was coming from where we needed to go, instead of neatly sailing downwind using the northwest easterly trade winds that didn't come. Either ...
One month at sea April 6 2014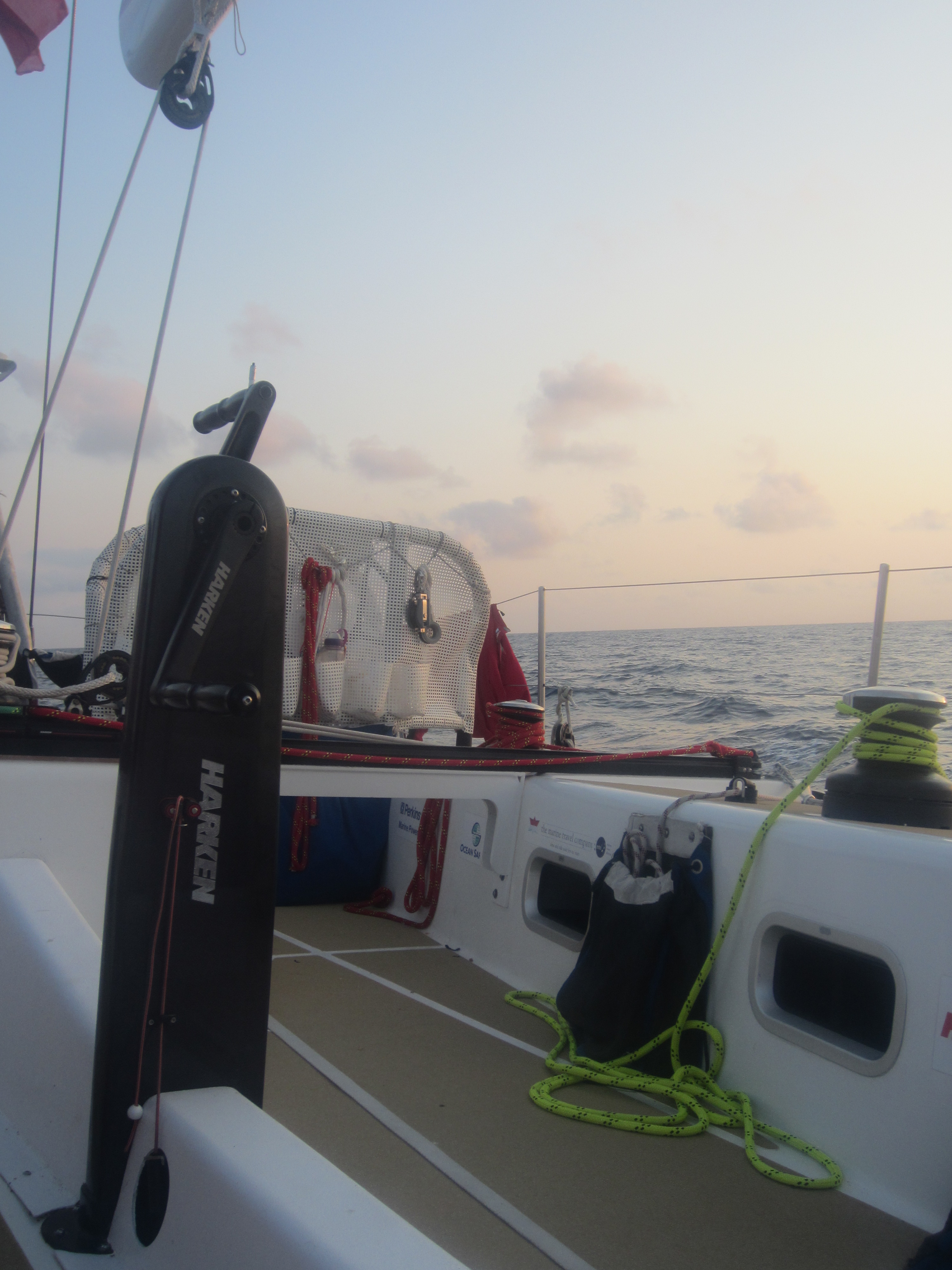 Written 12 February 2014, at sea Today I have been at sea for one calendar month. We left Brisbane way back on 12 January. It's the longest I've ever been at sea, my previous being only two or three days. But also it's the longest that any of the round-the-world crew members have been at sea, ...
The End of Race 8A April 5 2014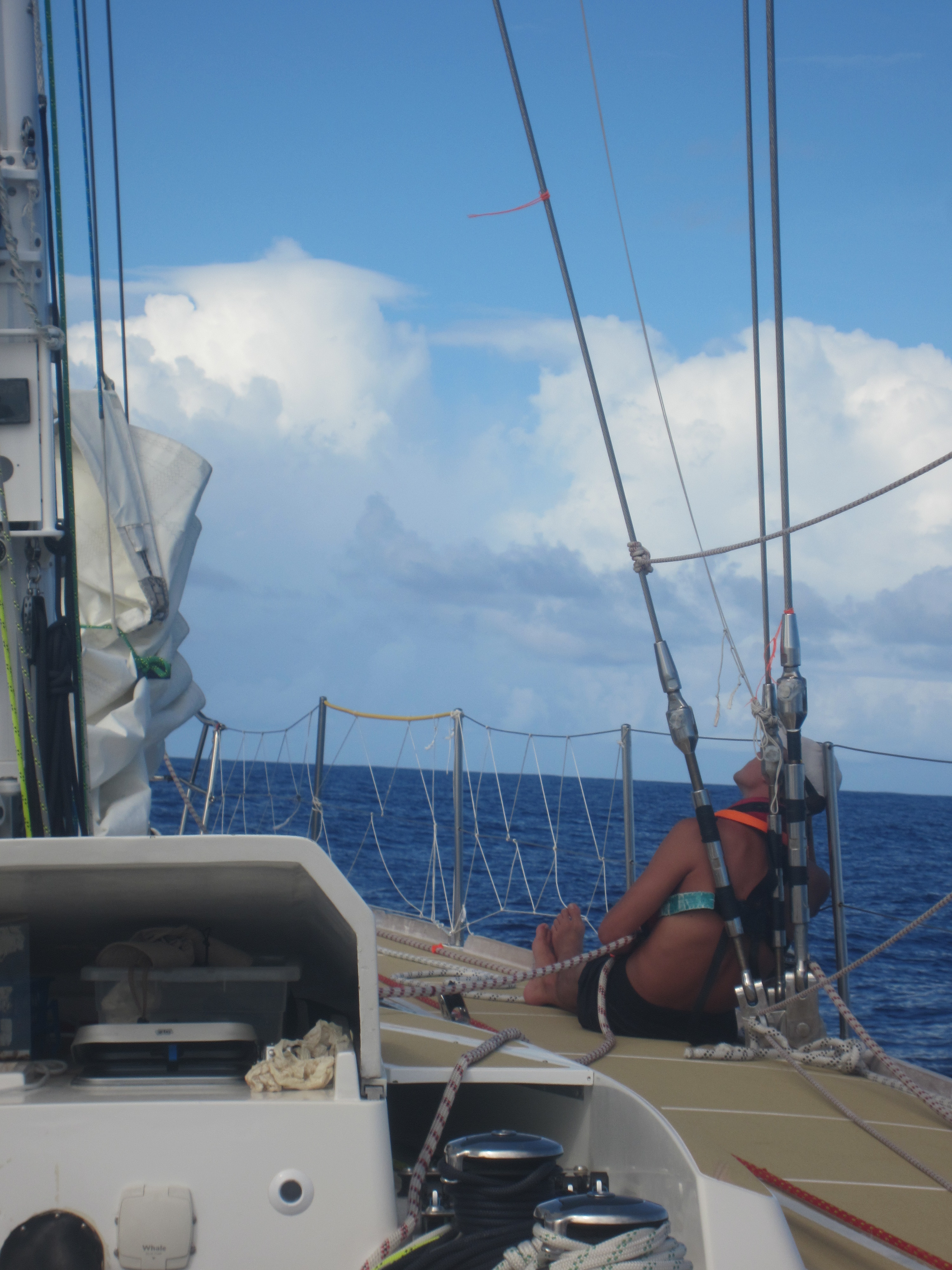 Written 11 February 2014, at sea The day after the pirate escapade, we were still determined to race. The finish line of Race 8A was now finally within our sights and we had decent wind that, for once, was not coming from where we needed to go. In the morning the distant sail of GB was ...
Wake-up! April 4 2014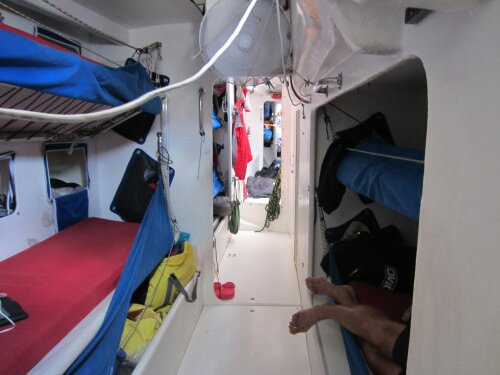 Written 9 February 2014, at sea Being woken up is a fact of life when working in a watch system. So no-one minds. It is also the responsibility of the watch on duty to wake all the members of the oncoming watch, their reliefs. The best way is to say their name. If no response, shake ...
A Pirate Escapade April 3 2014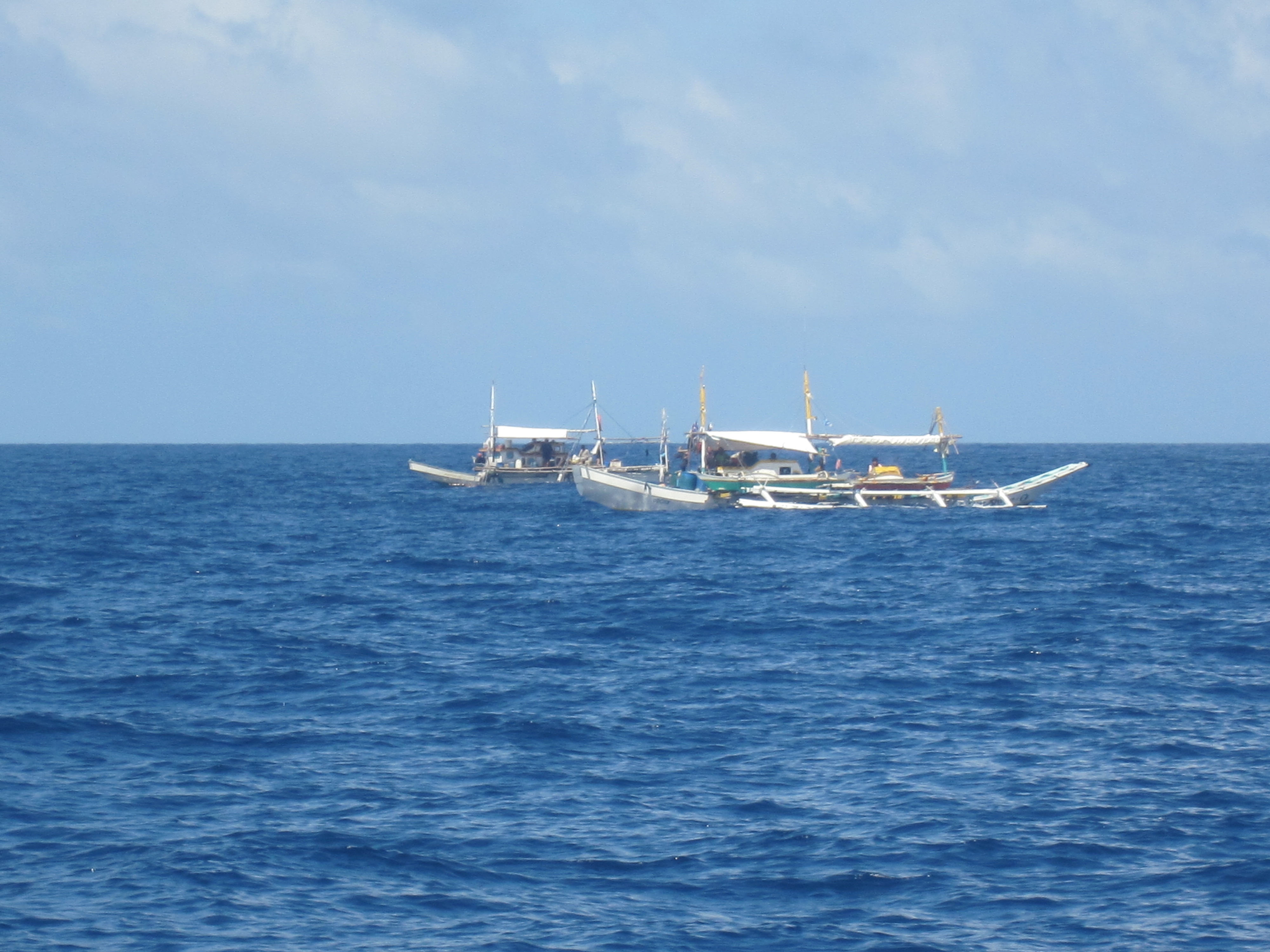 Written 7 February 2014, at sea Andy – this explains why we were going the wrong way. "All hands on deck, wearing pirate shirts." I was just on the way to fetch mine, as I was due to come on watch for an evening watch. The pirate shirt is our long-sleeved dark blue Ocean Crusaders shirt that each ...
One line too many April 2 2014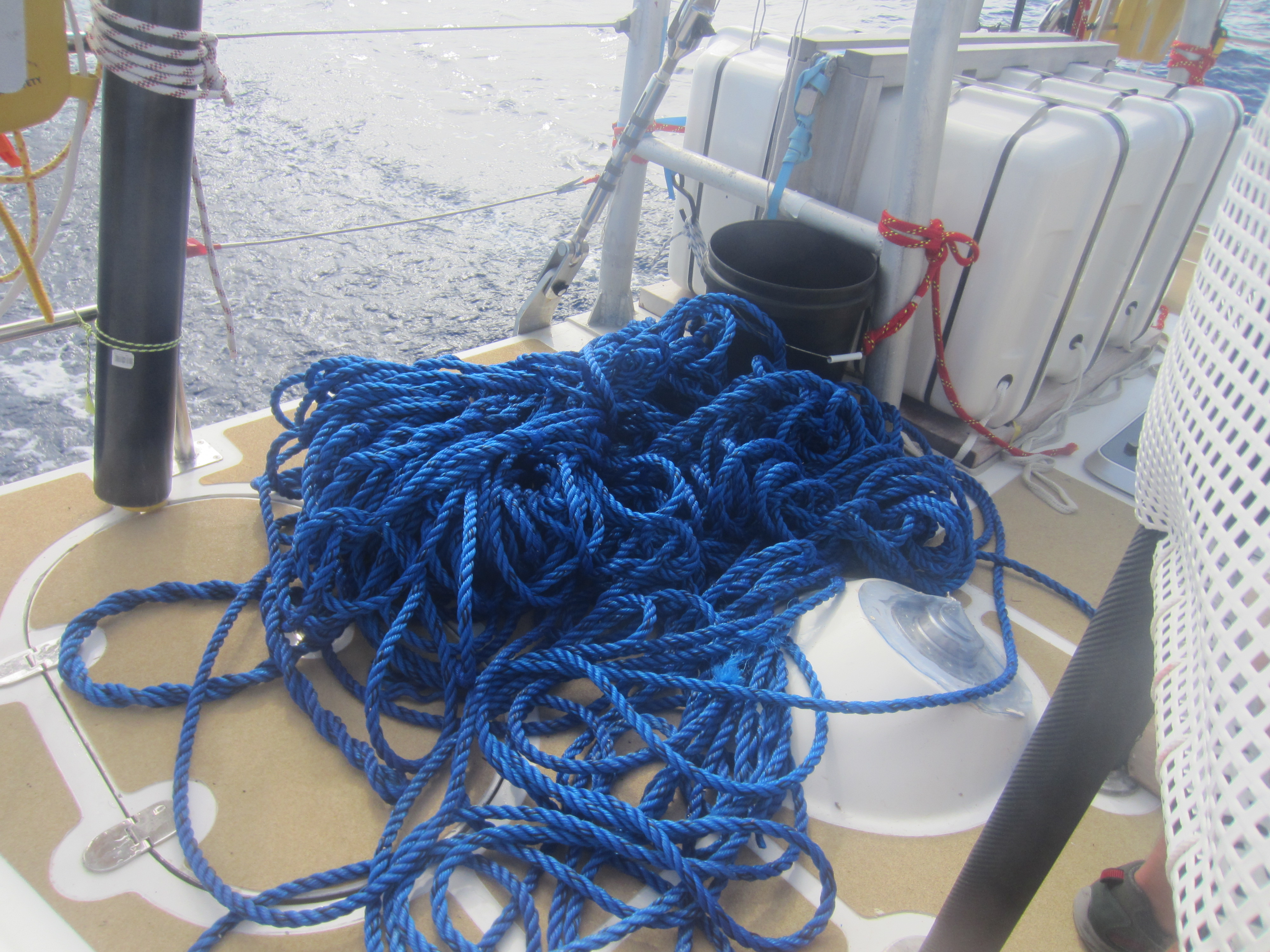 Written 3 February 2014, at sea I was at the helm. It was one of my first attempts at helming with a spinnaker up and I was starting to get the hang of it. When at the helm, you're supposed to concentrate on that to the exclusion of all else. But it was hard to concentrate ...
Songs from the Shows! April 1 2014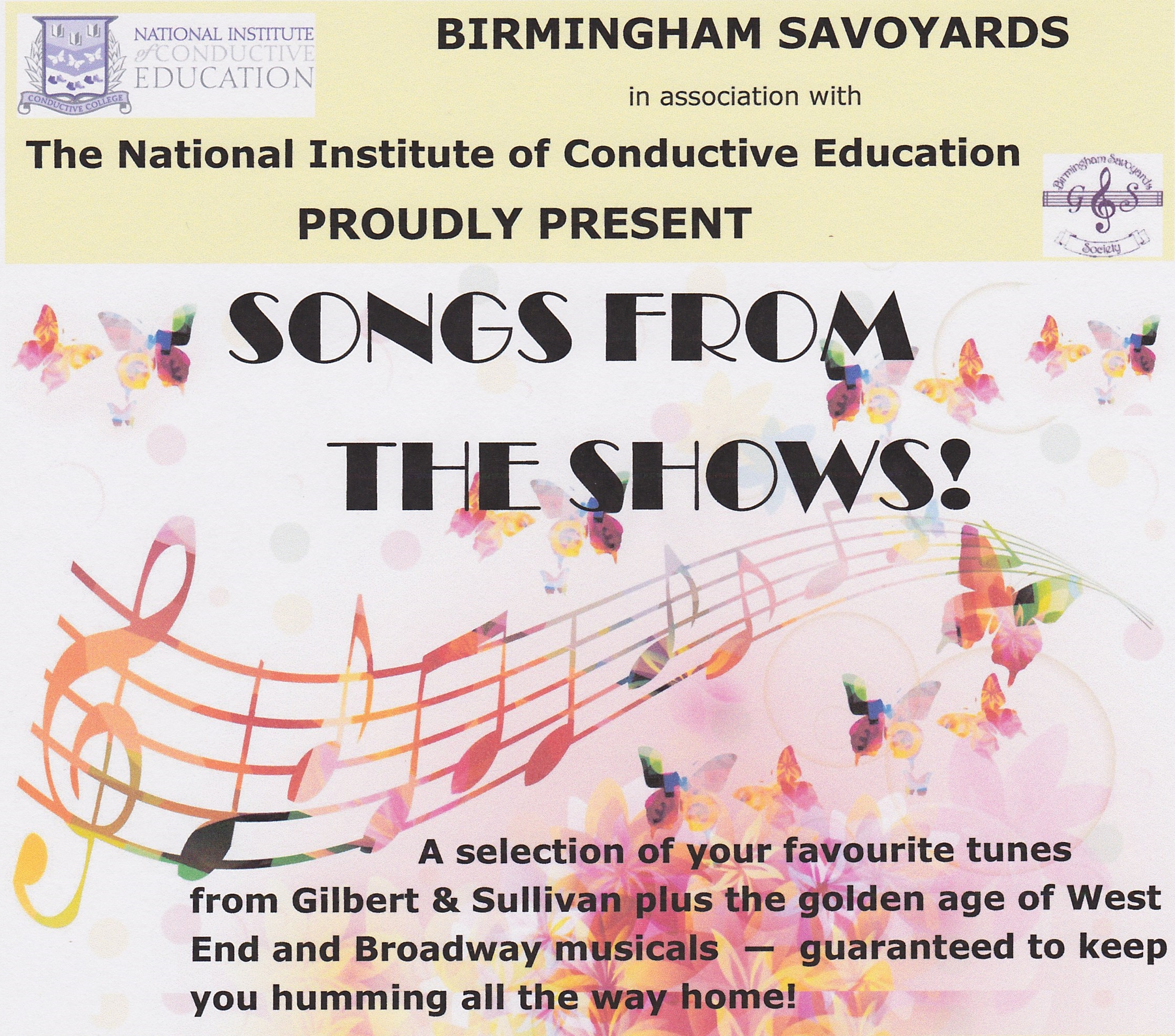 Please keep booking tickets!
What are we up to today? April 1 2014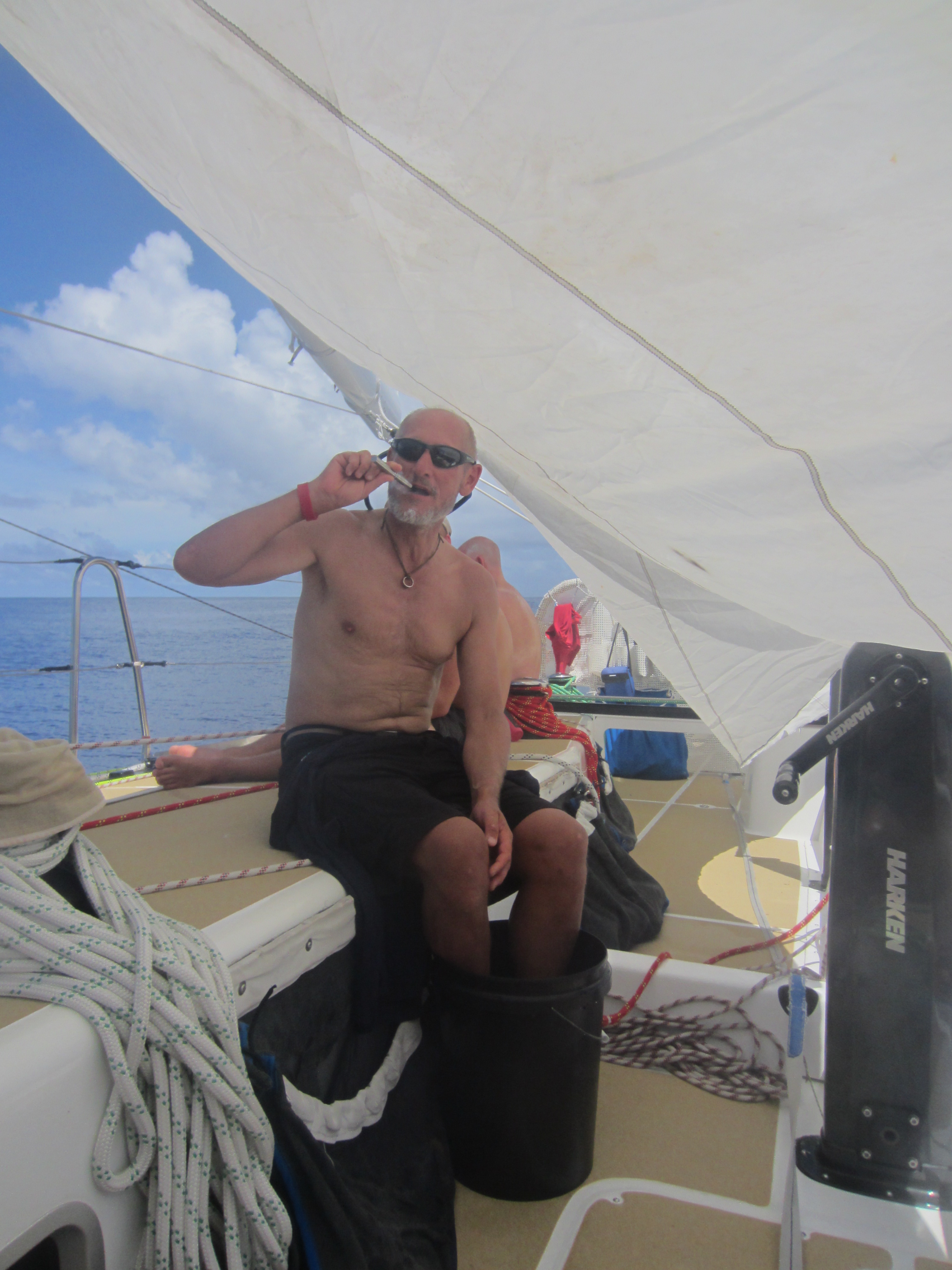 Written 1 February 2014, at sea Today it is the hottest it's been yet.  Usually being on deck is fairly pleasant, even though below decks can be known as a sweatbox. Today is different though. This morning's watch had us breaking in to a sweat just sitting down. Bits of the deck were too hot to ...
A birthday on board March 31 2014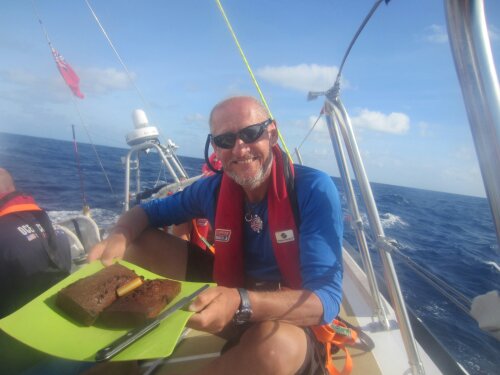 Written 29 January 2014, at sea "It's Dave's 50th while you're at sea. You will remember won't you?", said his wife Debs at the race start in London all those months ago when I first met her. Well I did remember, but not well enough to do anything in advance like get him a card, or ...
What a way to cross the equator! March 30 2014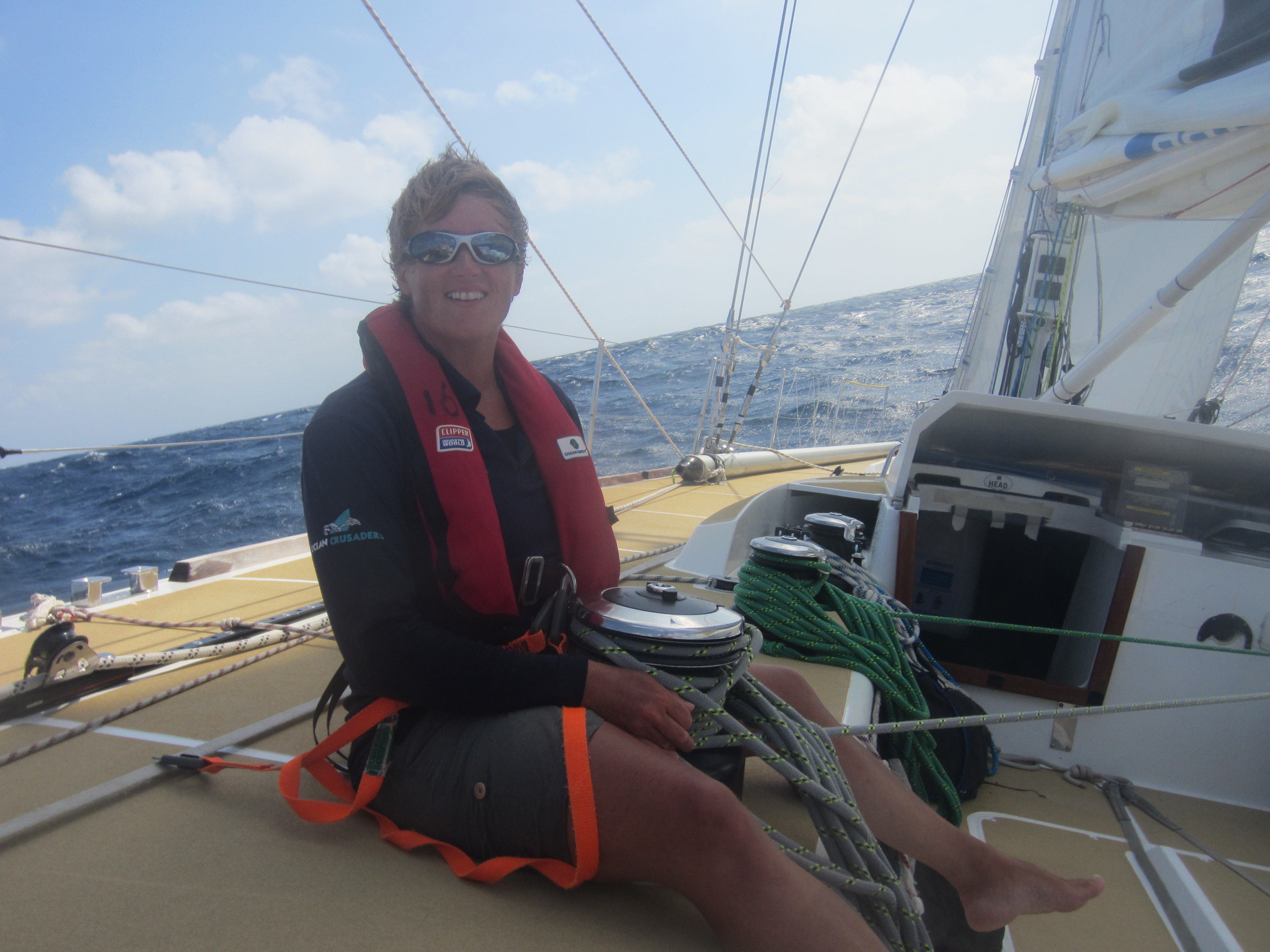 Written 26 January 2014, at sea 6 pm – watch changeover. "Eric's asked for as many hands on deck as soon as possible." Guess that answers that question then. The teeth cleaning will have to wait. On deck the wind has increased and we are sailing with two reefs in the mainsail. The other watch is battling to ...
What am I talking about March 29 2014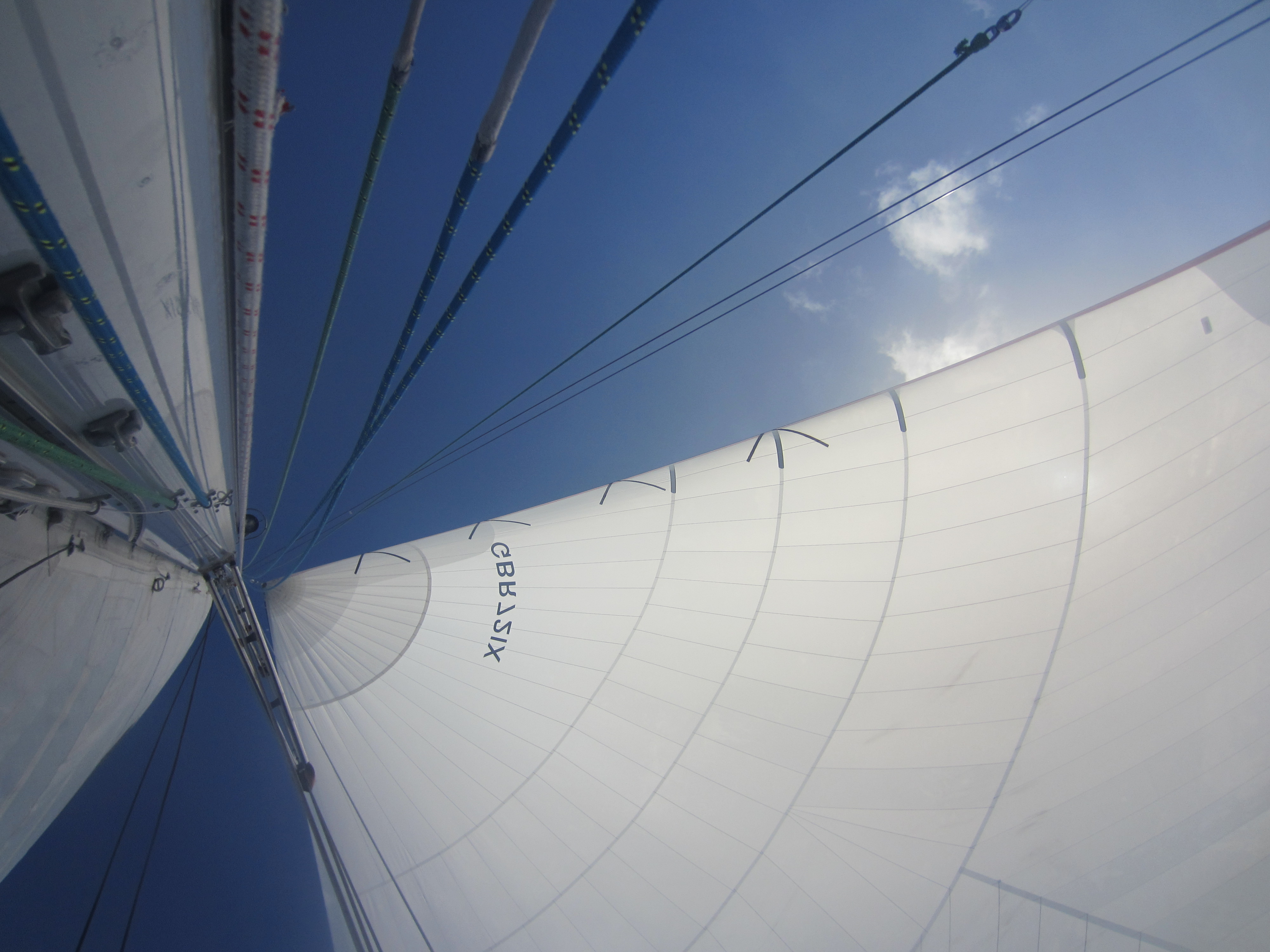 Written 25 January 2014, at sea Hopefully you've guessed by now that I am on a sailing yacht! I cannot sleep and have just been re-reading some of these posts, and it strikes me that you won't have a clue what I am talking about, unless you are lucky enough to have some sailing experience.  So ...
Nicholas! March 28 2014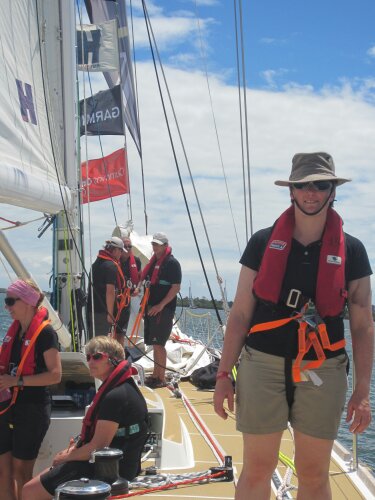 Written 22 January, at sea Before we left, during the deep clean, I was away from the boat and there was a rain shower. Warm rain. By the time I had got back to the boat this had turned into a complete deluge and I was totally soaked. I took off my top and hung it ...
Another Indian Meal? March 27 2014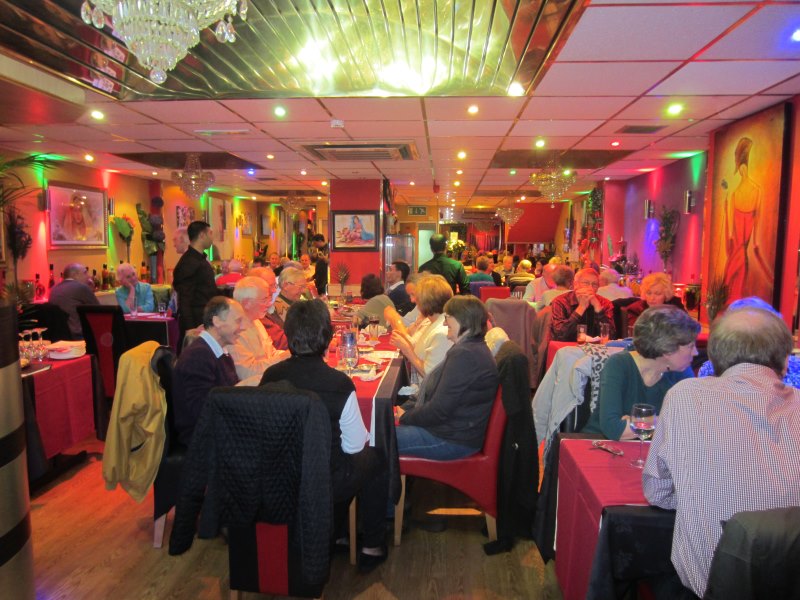 Many of you came to the last fundraising event – in the Indian Dream Restaurant. We are still selling tickets for our next event, the Songs from the Shows! on Sunday 18th May. The Quiz Night held on 7th March was a great success and raised £400 for Anita's charity. However, we believe in planning ahead!!  We have been asked ...
More showers March 26 2014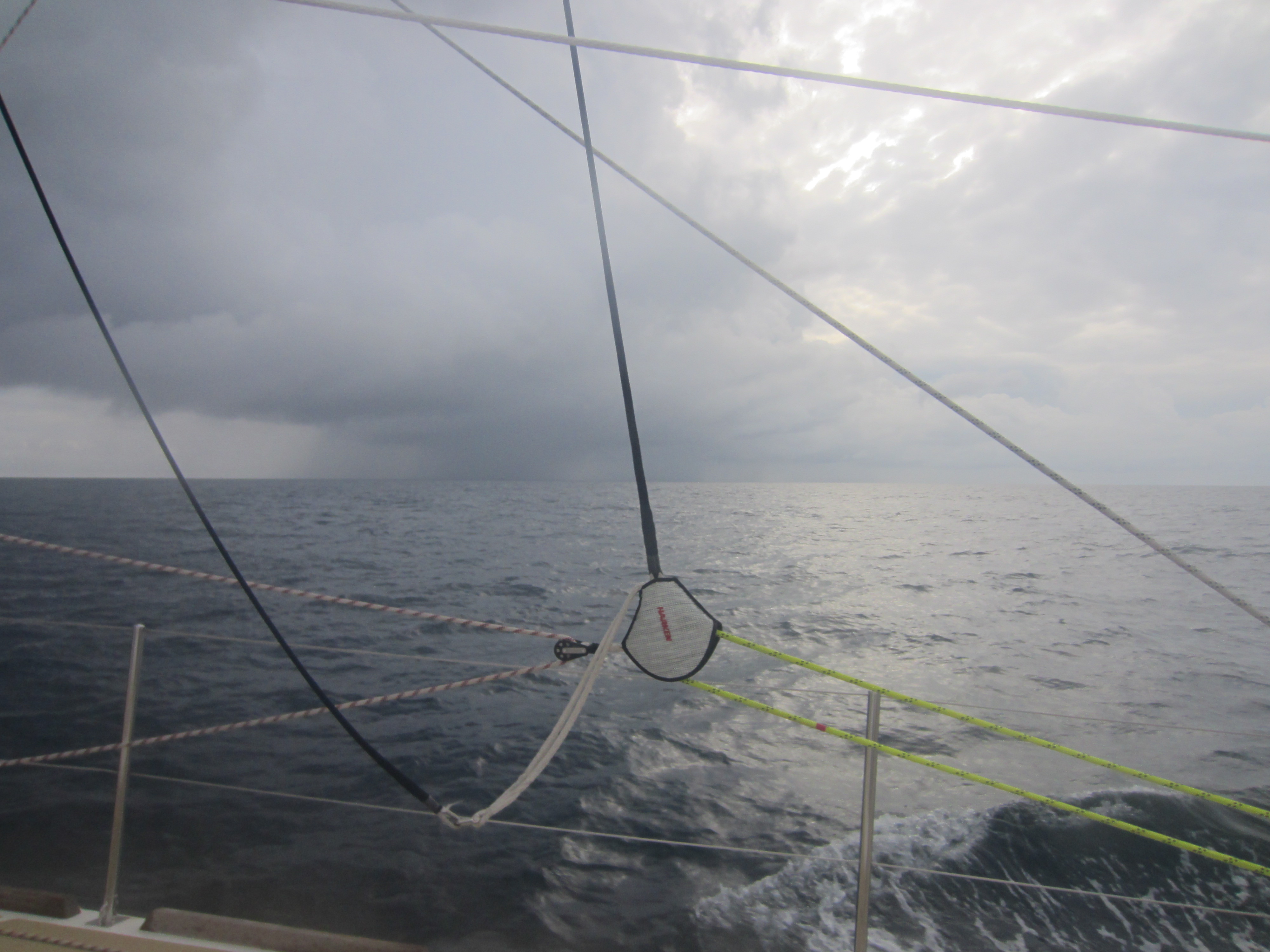 Written 20 January 2014, at sea 8am. Watch changeover as I wrote in the log. Clean clothes too ie clean bra top and shorts that had at least been washed. Still stained with sunscreen and the special red Henri Lloyd mould we seem to have, but 'clean'. The watch started uneventfully with sitting on the rail while ...
An eventful watch? March 25 2014
Written 20 January 2014, at sea Well, it must have been eventful. I was fast asleep. We had finished our watch at 8pm sailing close-hauled under our biggest Yankee sail, the staysail and mainsail and a good wind. After four hour's sleep we arrived on deck again ready for our next stint. I was given a halyard (a ...
Squall or a free shower? March 24 2014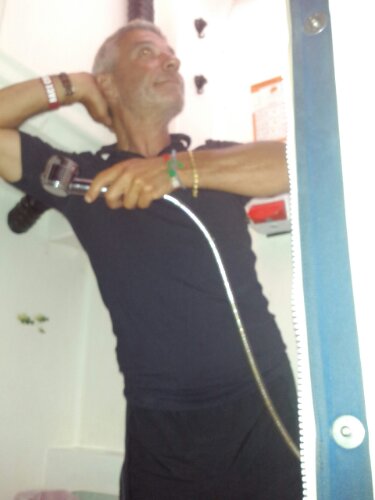 Written 19 January 2014, at sea The other thing about Mother watch is that, on Henri Lloyd at least, that is the day when you are allowed to take a shower.  With a full crew of 20, that would be one shower every 10 days. We are short-handed on this leg so it is one every ...
'Good' Mother? Me? March 23 2014
Written 17 January 2014, at sea That's what I was, apparently. It has nothing to with being a good mother, or otherwise. Mother watch is Clipper's term for the 24-hour period where you are responsible for feeding the entire crew – their breakfast, lunch, dinner, bread and snacks. You also get a full night's sleep barring ...
At last! March 22 2014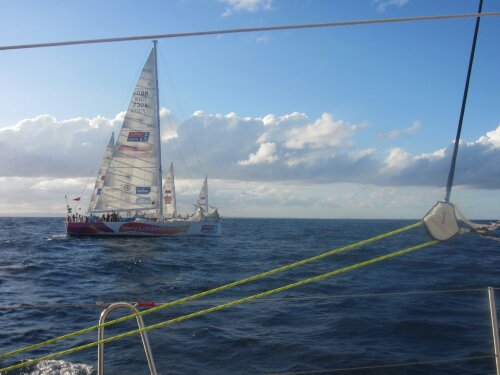 Written 15 January 2014, at sea The day of the Race Start arrived.  There was no trouble reporting to the boat at 7am. I had been sleeping on it, though most crew had found alternative accommodation for the couple of nights they were not at at sea. We slipped moorings for a parade of sail down the ...
Before the Race to Singapore March 21 2014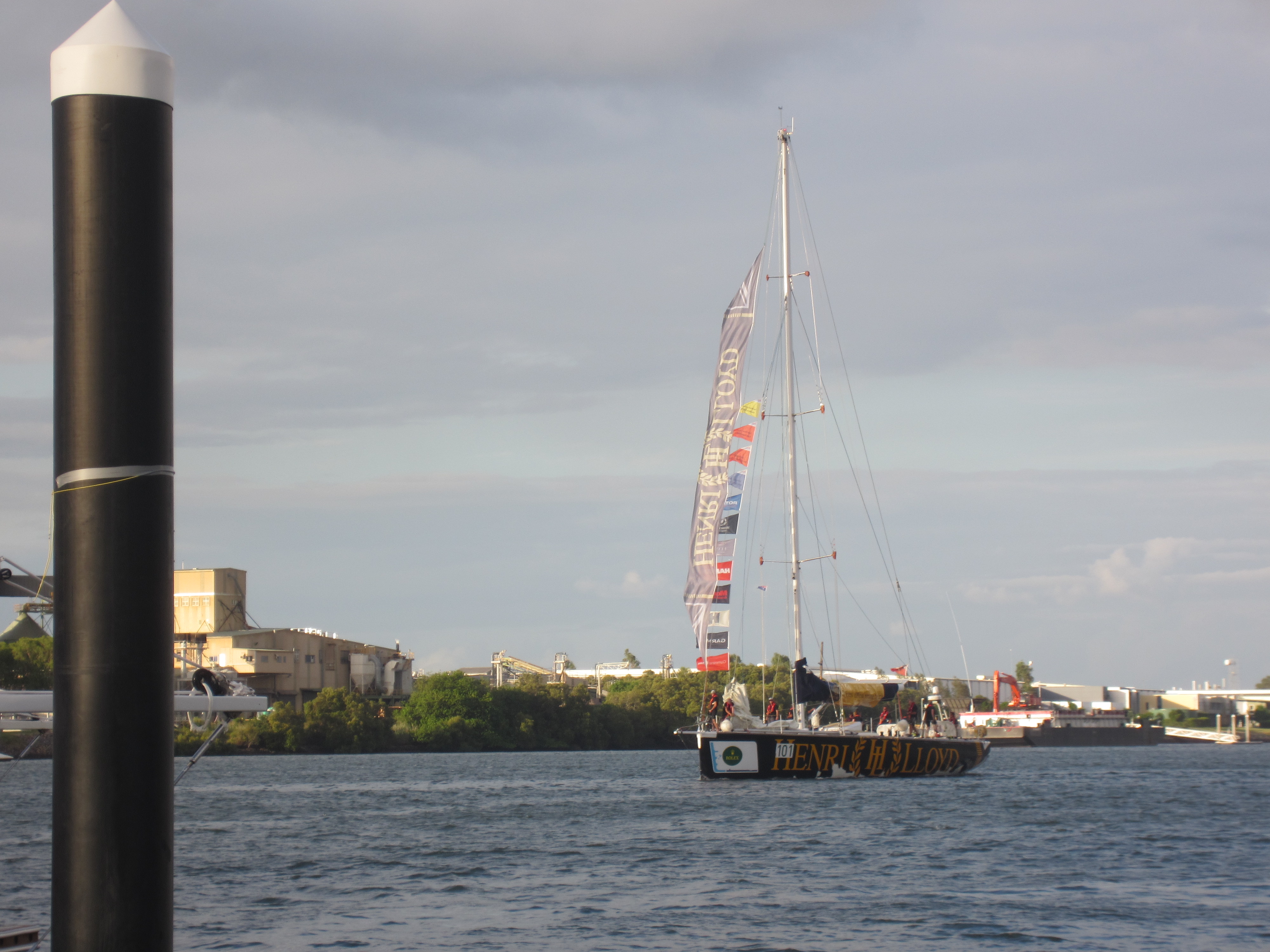 Written 11 January 2014 Crew changeover – this is the day when I legally became a crew member of Henri Lloyd. I had been wondering how to get all my kit down to the Rivergate Marina as it was rather a long way from the centre of Brisbane. Dave sorted that – he had hired ...
Fundraising Position – mid-March 2014 March 20 2014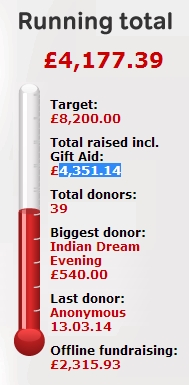 Fundraising since the turn of the year has been slow. However, since the beginning of March this has improved and was greatly helped by the wonderful results from the Quiz Night which was held on 7 March. It's very encouraging to note that even without Gift Aid we've reached over 50% of the target. The Foundation for ...
Boats (not?) to go round the world in March 19 2014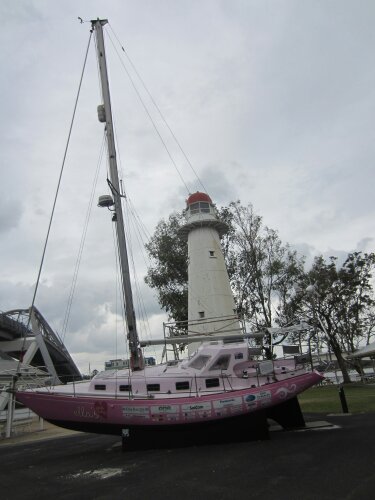 Touring around Brisbane, I came across a few boats! Apart from the fact it's pink, I thought this 34′ yacht was quite small enough to complete a round-the-world trip. Add to that the fact that the skipper, Jessica Watson, was just 16 and she was single handed. Then right next to it there was this, which ...
Leg 5, Race 9, Singapore to Qingdao – Result March 18 2014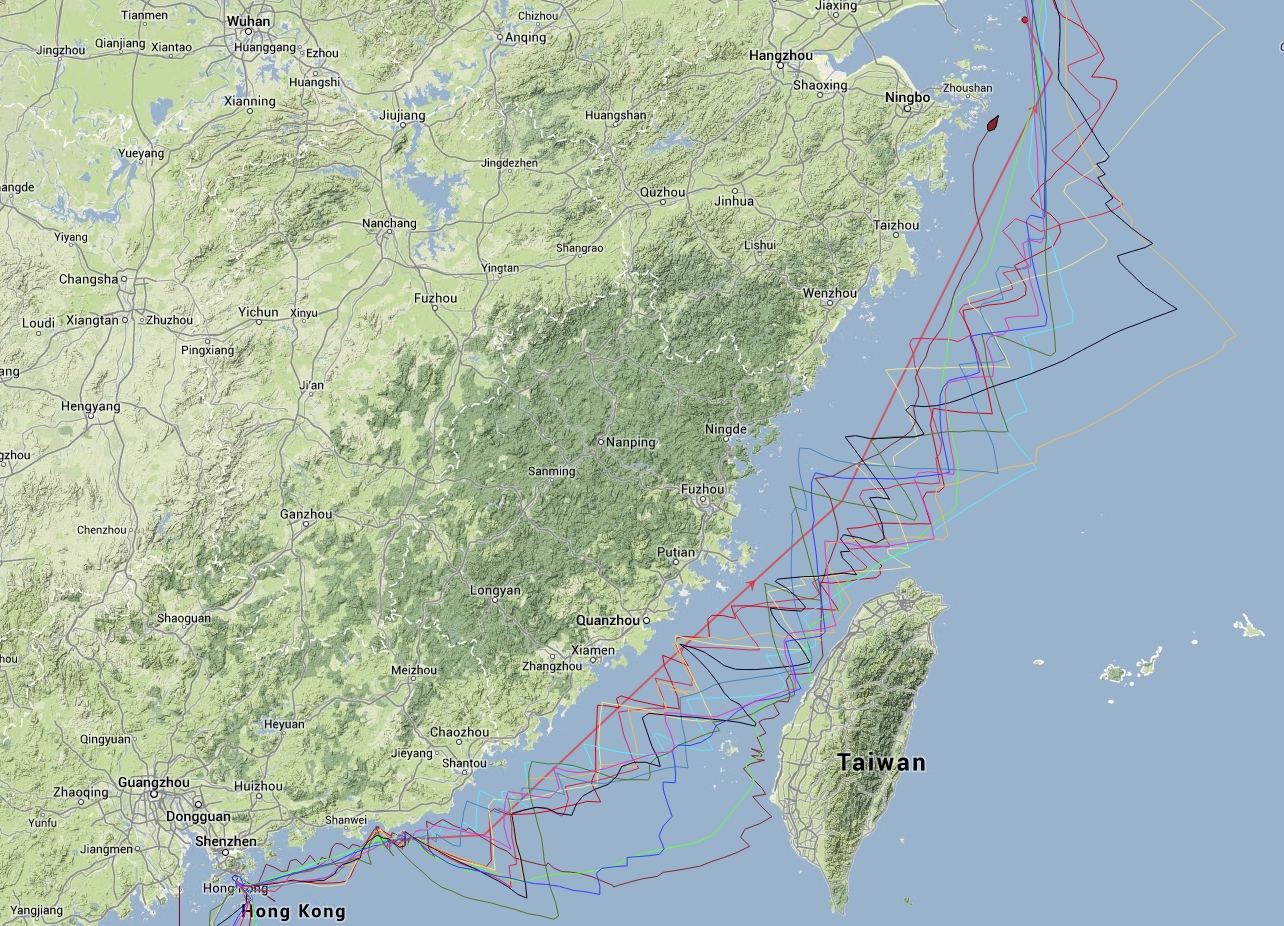 I'm sorry that the title of this post doesn't reflect the "actual" Race 9 which really turned into Race 9.1 Hong Kong to Shanghai. It became apparent that if the boats continued to race all the way from Hong Kong to Qingdao then the whole race timetable would become untenable. It was therefore decided by ...
Quiz Night Success March 13 2014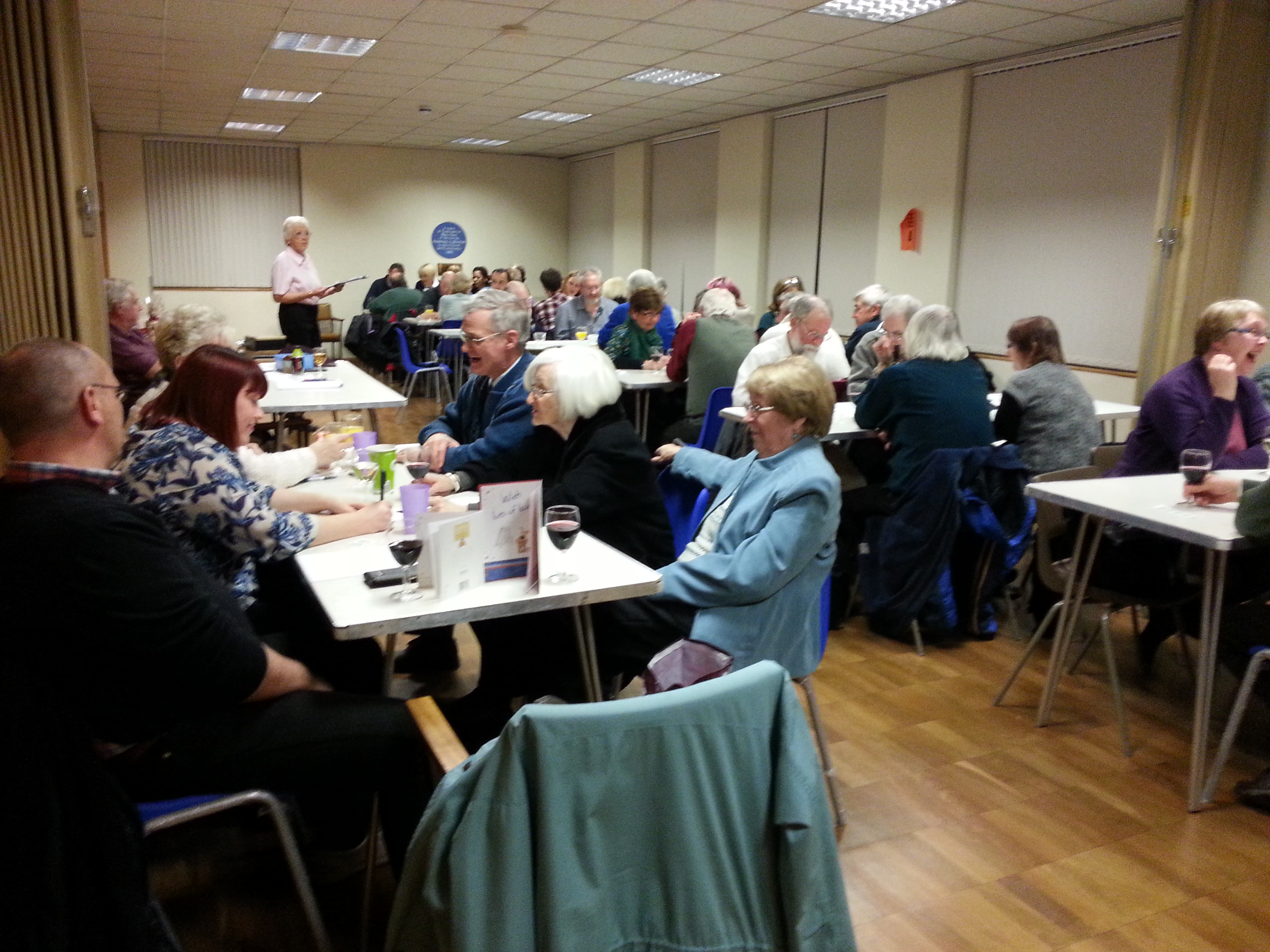 The Quiz Night was held at Birmingham's Unitarian New Meeting Church on Friday 7 March. This was held in conjunction with Birmingham Choral Union (BCU) who very kindly agreed to donate the proceeds from their annual quiz night to the Foundation for Conductive Education to help Anita's fundraising. A raffle was also held during the evening and ...
Sainsburys, Marshall Lake, Shirley March 11 2014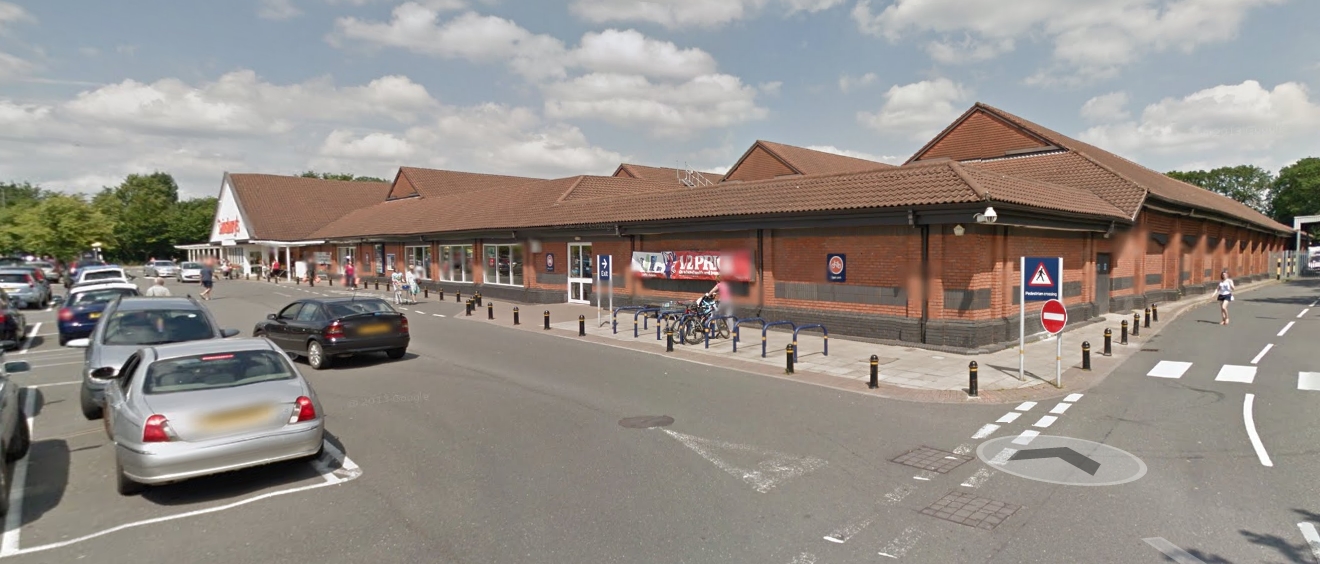 Sainsburys, Marshall Lake, Shirley has very kindly donated cheese for the Quiz Night on 7 March 2014.   Along with the vegetable donation it provided the ingredients for the Ploughman's meal enjoyed during the evening's entertainment. Many thanks to them for helping with Anita's fund-raising.
Dovehouse Butchers March 10 2014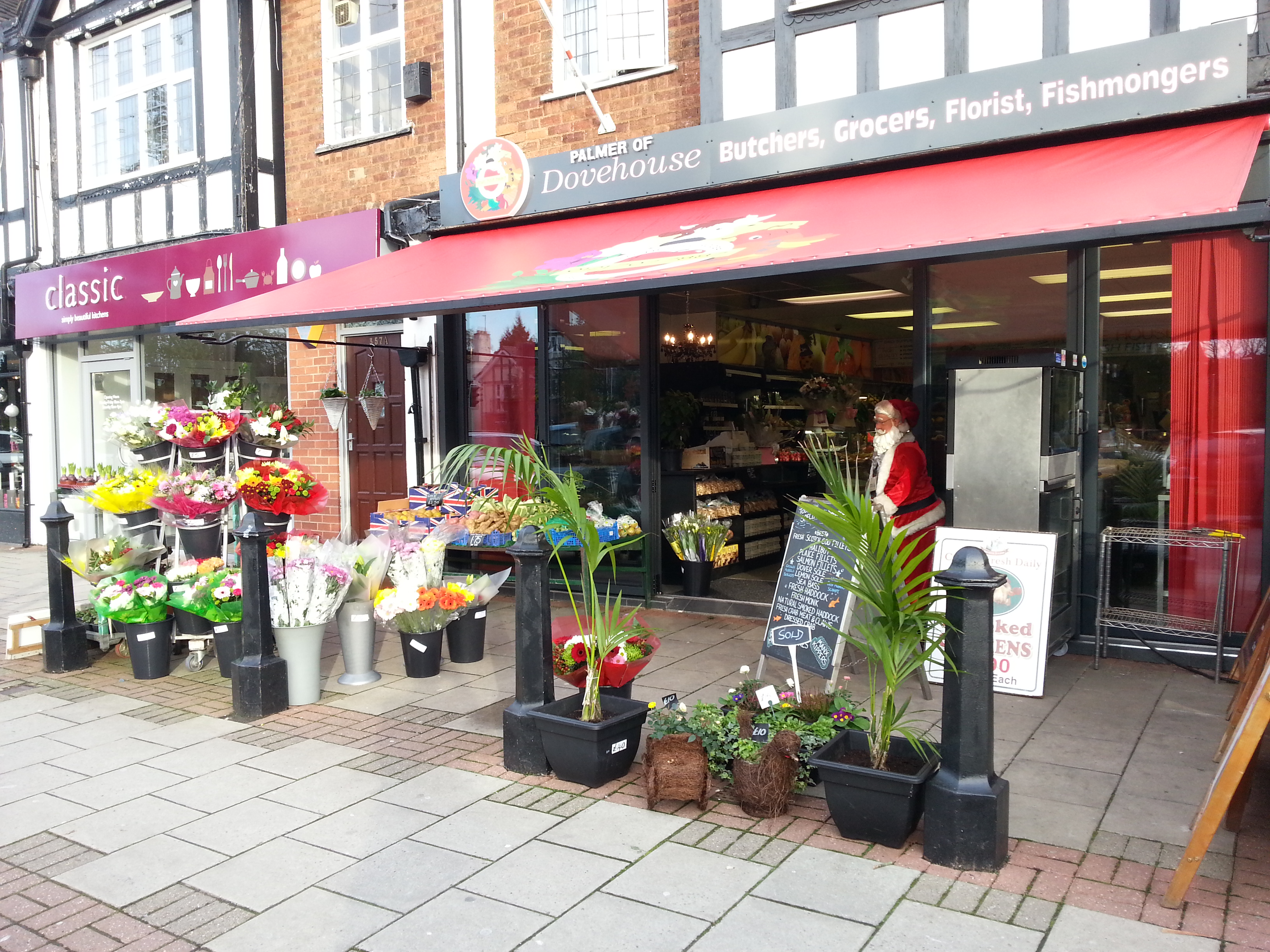 Dovehouse Butchers, on Dovehouse Parade, Olton have now helped Anita again. You may remember that they donated a raffle prize for the Indian Dream meal. Now they have donated the salad for the Quiz Night Ploughman's supper.  Along with the cheese donation it provided the ingredients for the Ploughman's meal enjoyed during the evening's entertainment. Very many ...
Songs from the Shows! March 7 2014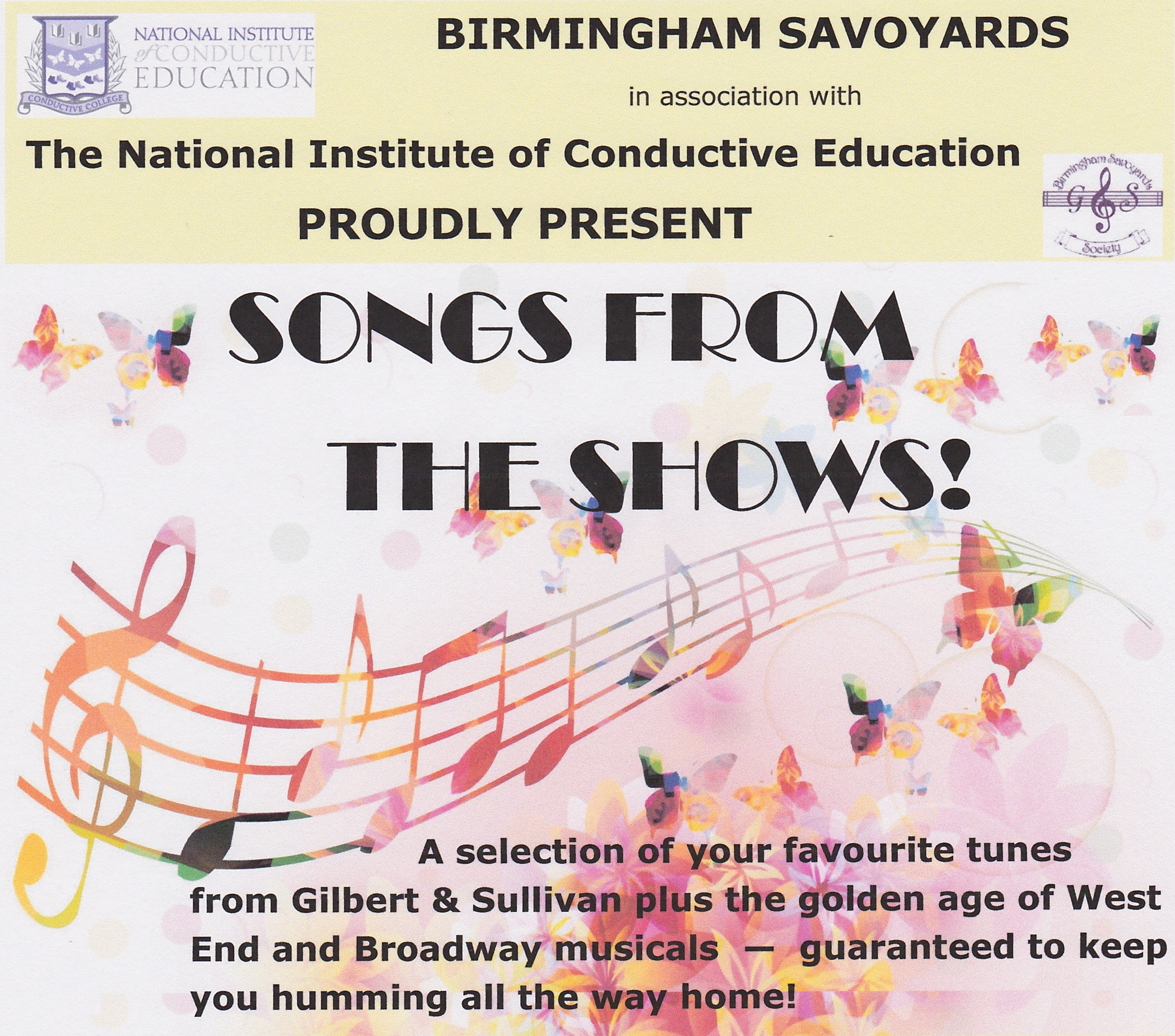 This fun afternoon will be on Sunday 18th May 1:30pm to 4:30pm at The Eaton Hotel, 279 Hagley Road, Edgbaston B17 9NB. Tickets need to be booked IN ADVANCE to ensure your place. These are ONLY £15 and include some lovely music with a welcome drink (Bucks Fizz / Orange) and afternoon tea with a selection ...
Leg 5, Race 9, Singapore to Qingdao – Part 2 Hong Kong to Qingdao March 5 2014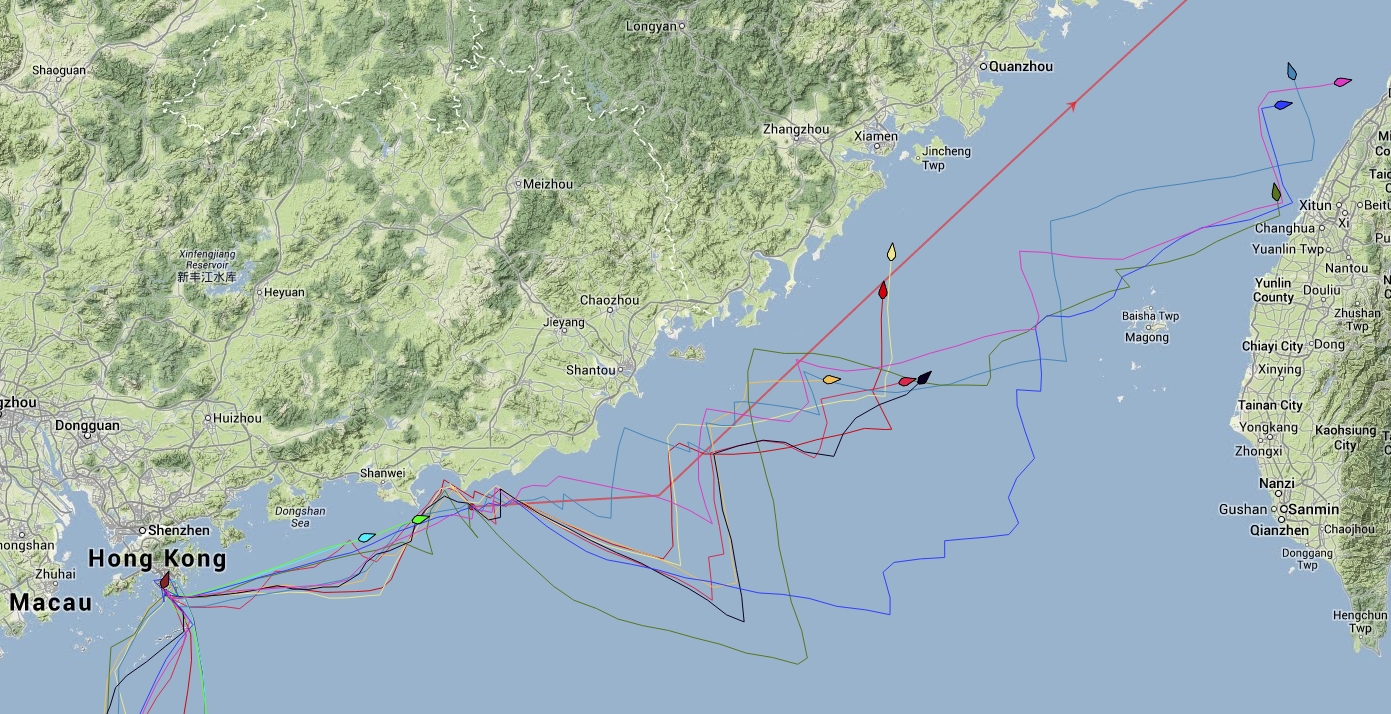 You will remember that Race 9 was halted for rigging repairs. All of the boats have now been repaired and the race has been restarted from a "point" outside Hong Kong. The boats are now fighting their way north up the Taiwan Strait. More news about the Hong Kong stop from Sarah on board Henri ...
Leg 5, Race 9, Singapore to Qingdao – Part 1 February 26 2014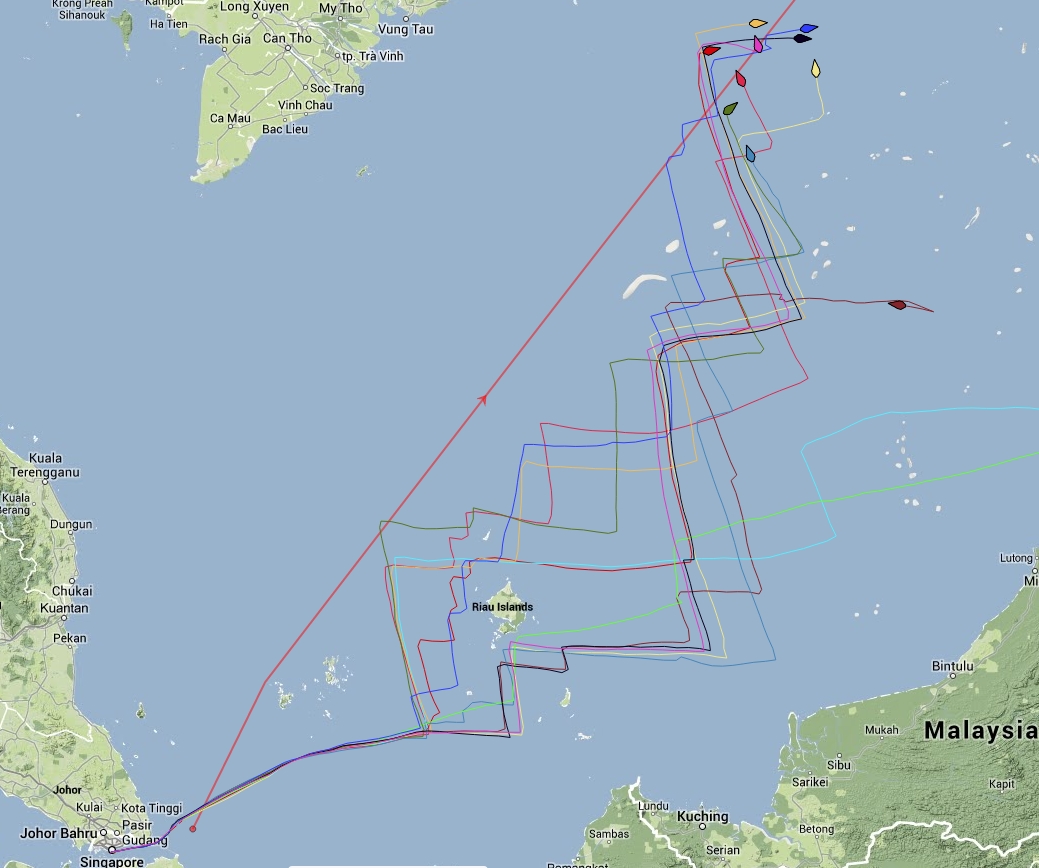 So – Race 9 has well and truly started. Race 8 was an epic and ended with Henri Lloyd in first place, just four boat lengths in front of GREAT Britain. So far, Race 9 has had several obstacles to overcome.  Firstly the start wasn't possible because there was no wind! What?? The start of Race 9 ...
Anita's Race 8 February 24 2014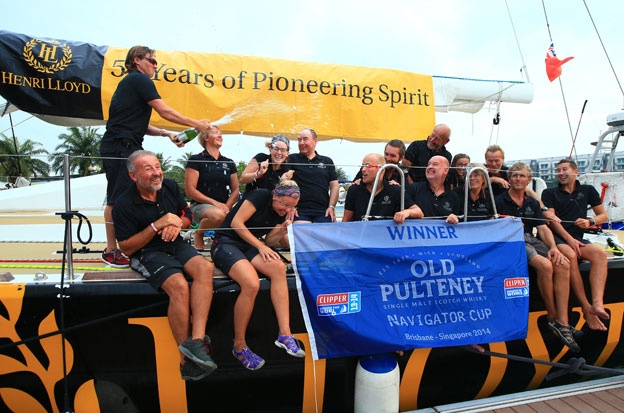 I managed to talk to Anita while she was in Singapore at the end of Race 8. Would you believe that she wrote 24 posts during the race? The problem is that she didn't actually have time to finish them properly before she needed to start Race 9. She was too busy sorting the boat ready ...
Feeding Kangaroos February 17 2014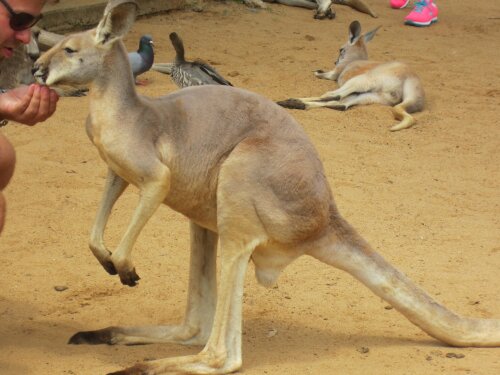 While in Brisbane, I took a boat trip (!) up the Brisbane River to the Lone Pine Koala Sanctuary. There were koalas and apparently it was free to cuddle one but before you could get in the queue you had to have bought a photo. The sanctuary was established in the 1920s when it was ...
Leg 5, Race 8, Brisbane to Singapore – Result February 14 2014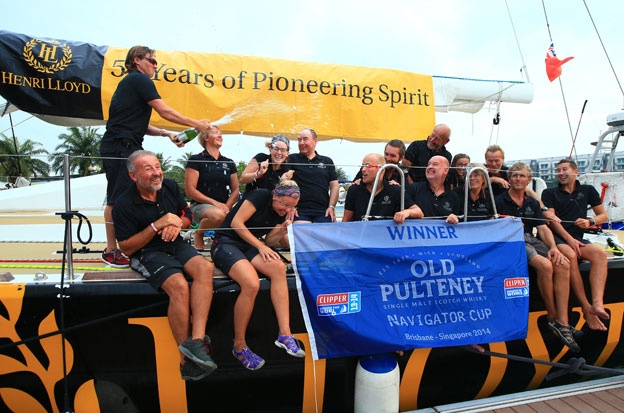 Well, as you know, Henri Lloyd won Race 8A. Since then, the fleet has had a more relaxed time, swimming, training and generally tidying up. There has been some bartering of supplies between the boats as well. Then we saw that the leaders of the fleet seemed to have missed the start of Race 8B and were ...
Revised Race Schedule February 11 2014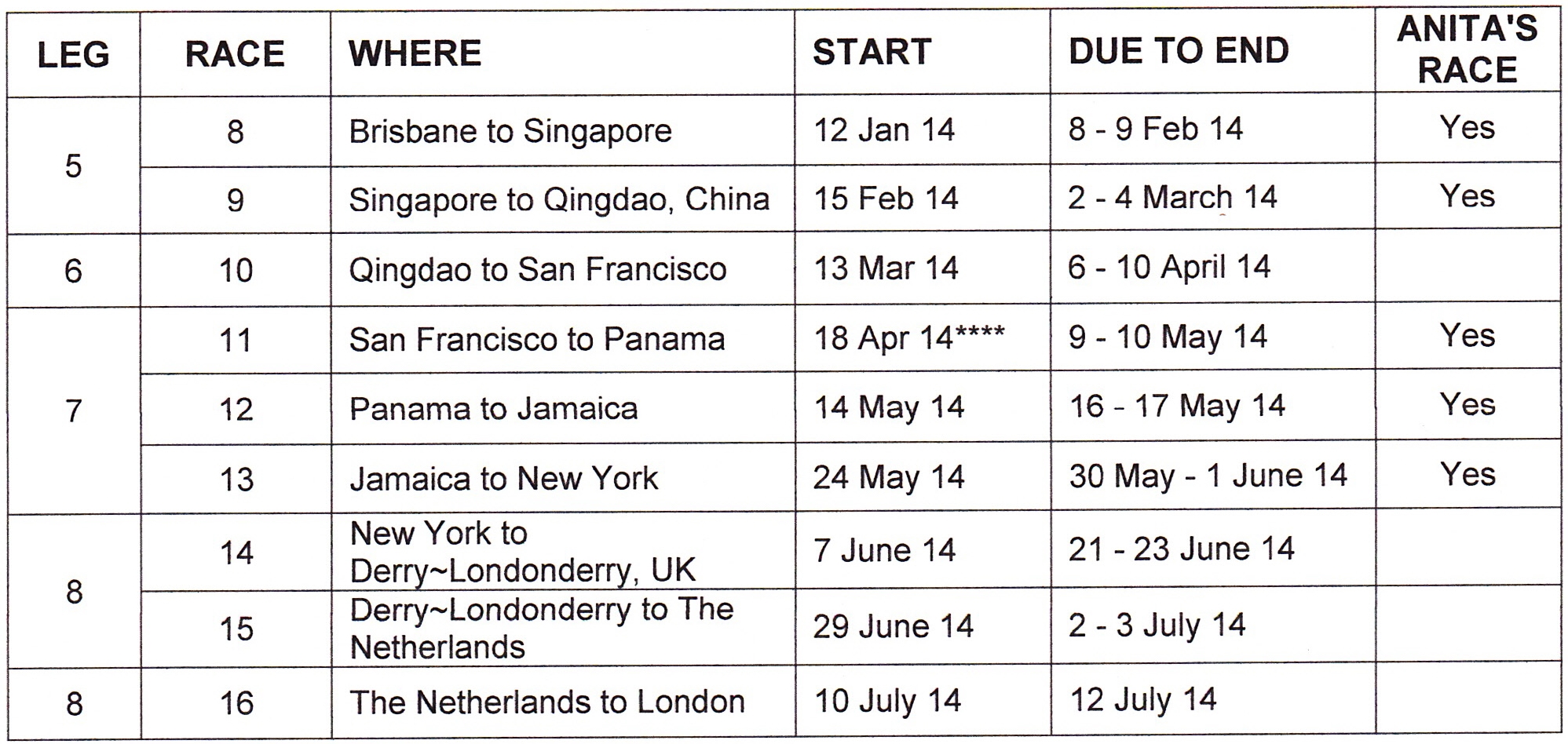 As Race 8A has been so protracted, Clipper have changed some Race Dates.  I showed you the original dates previously. Here is the latest info from Clipper. Following delays due to unseasonable weather in the first stage of the race to Singapore the Race Office has had to adjust the stopover timings and this will have a ...
Fundraising Position – End of January 2014 February 8 2014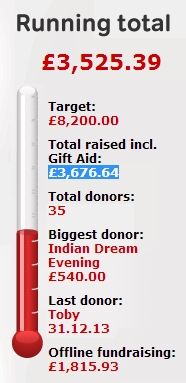 We have now been fundraising for the Foundation for Conductive Education since 13th May 2013. The eagle-eyed may notice no change in the picture! This is the second summary for you all.  Our total at the end of January 2014 remains at £3,676.64 which is still very slightly over 44.8% of the hoped-for total. This means that January ...
Leg 5, Race 8, Brisbane to Singapore – Part 5 February 6 2014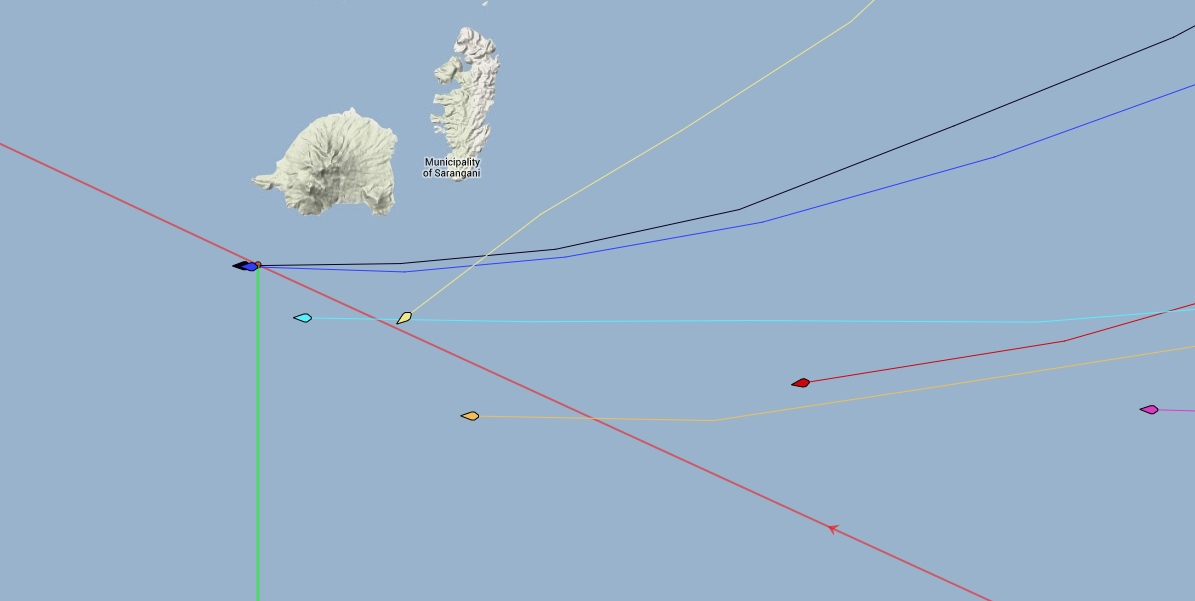 I thought you all might like to know what has been happening since January! First of all, some background information. Race 8 is divided into two parts, Race 8A and Race 8B. These are separated by a motor sail section. This is described far better by Clipper! The Clipper Race fleet is converging on the Sarangani virtual ...
Leg 5, Race 8, Brisbane to Singapore – Part 4 February 1 2014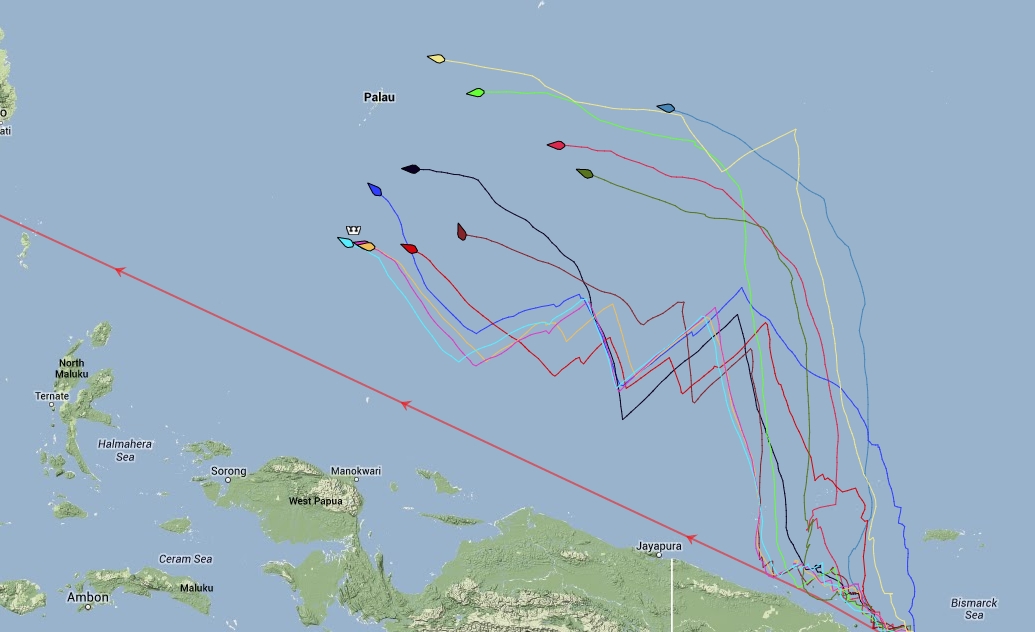 More news since the last lot! News from Sarah, 25th Jan Well finally, after the light winds, grey skies, squalls and calms, we seem to have found some real wind, and the sun has ALMOST been out today. It's a stronger, more steady wind, but of course it is still blowing from exactly where we need to ...
Brisbane January 30 2014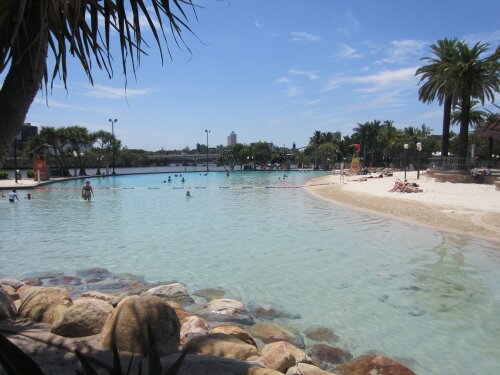 Turns out Brisbane is a massive city and I have only had chance to see a small part of it since flying in from Cairns. Mostly the South Bank. My hotel is at one end of it and it stretches along the Brisbane River to the south. A bit like London's South Bank. Other similarities ...
Thunderstorms January 27 2014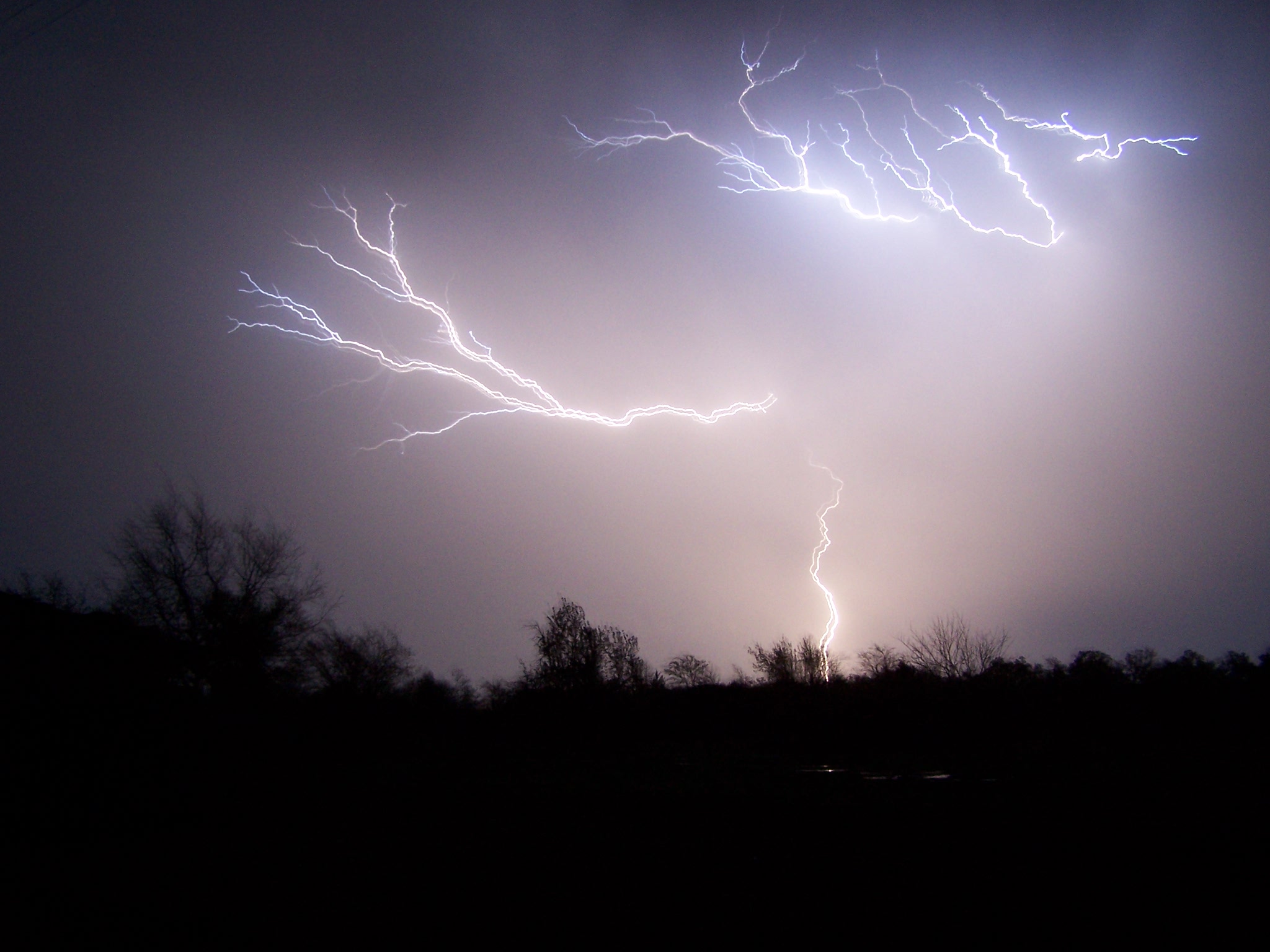 After my short time in Sydney there was yet another flight – to Cairns. In trying to cope with time difference I was not allowing myself to sleep until the evening.  So I woke with a start much to the surprise of the guy in the next seat. How to stay awake? Cup of tea, ...
Leg 5, Race 8, Brisbane to Singapore – Part 3 January 25 2014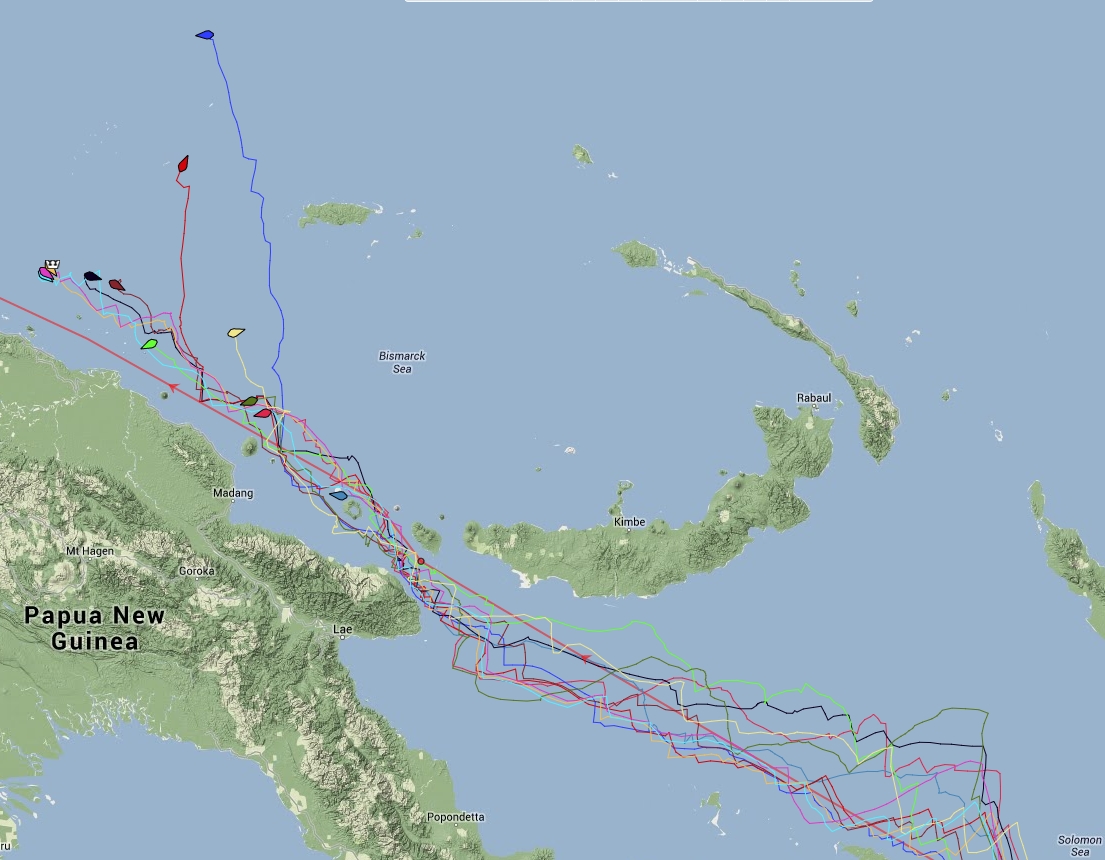 Since my previous post about Race 8, conditions have not been favourable to the fleet. I can only "steal" information from various reports but I feel that is better than nothing. Henri Lloyd has been consistently in seventh position and has, in the last day or so, fought very hard to reach fourth position. If you ...
Rum Runner January 23 2014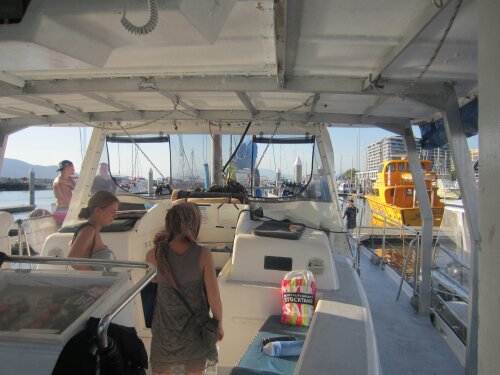 "As typical with sailboats, the cabins are not spacious or very private; they are for resting and sleeping. The common areas include an open saloon area and galley inside and both covered and open outside decks ….  and with separate Male and Female Toilet – Shower Cabinet. Overall, she is a comfortable sailboat, well suited for ...
Leg 5, Race 8, Brisbane to Singapore – Part 2 January 20 2014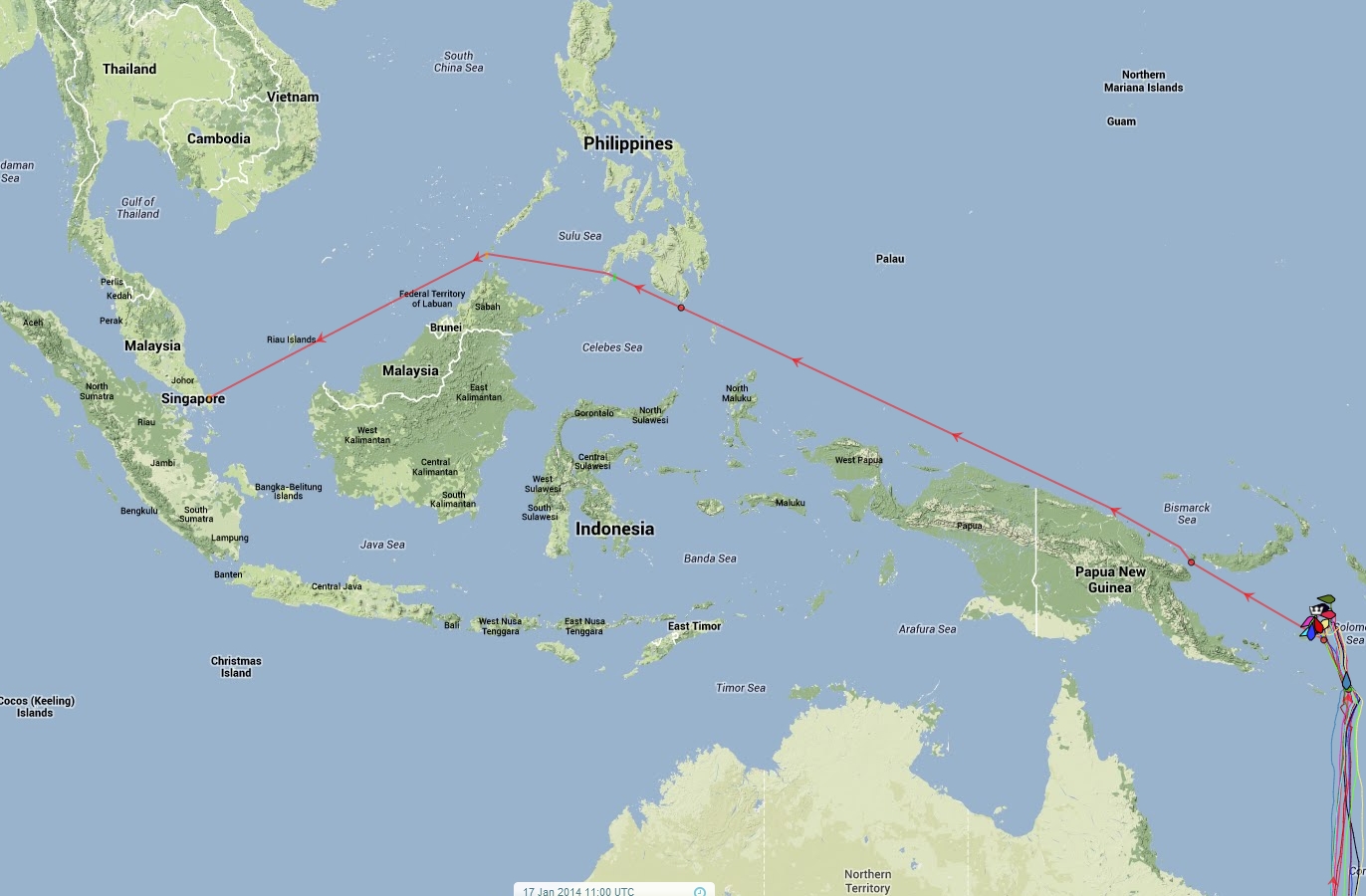 Pre-race footage from Brisbane's Rivergate Marina. This gives you a feel for scenes prior to the start of a race. I'm assured that Anita is there. I have watched this video several times but can't spot her. If you can see her, please leave a comment! To put the race into perspective, here is the race ...
Race Dates January 18 2014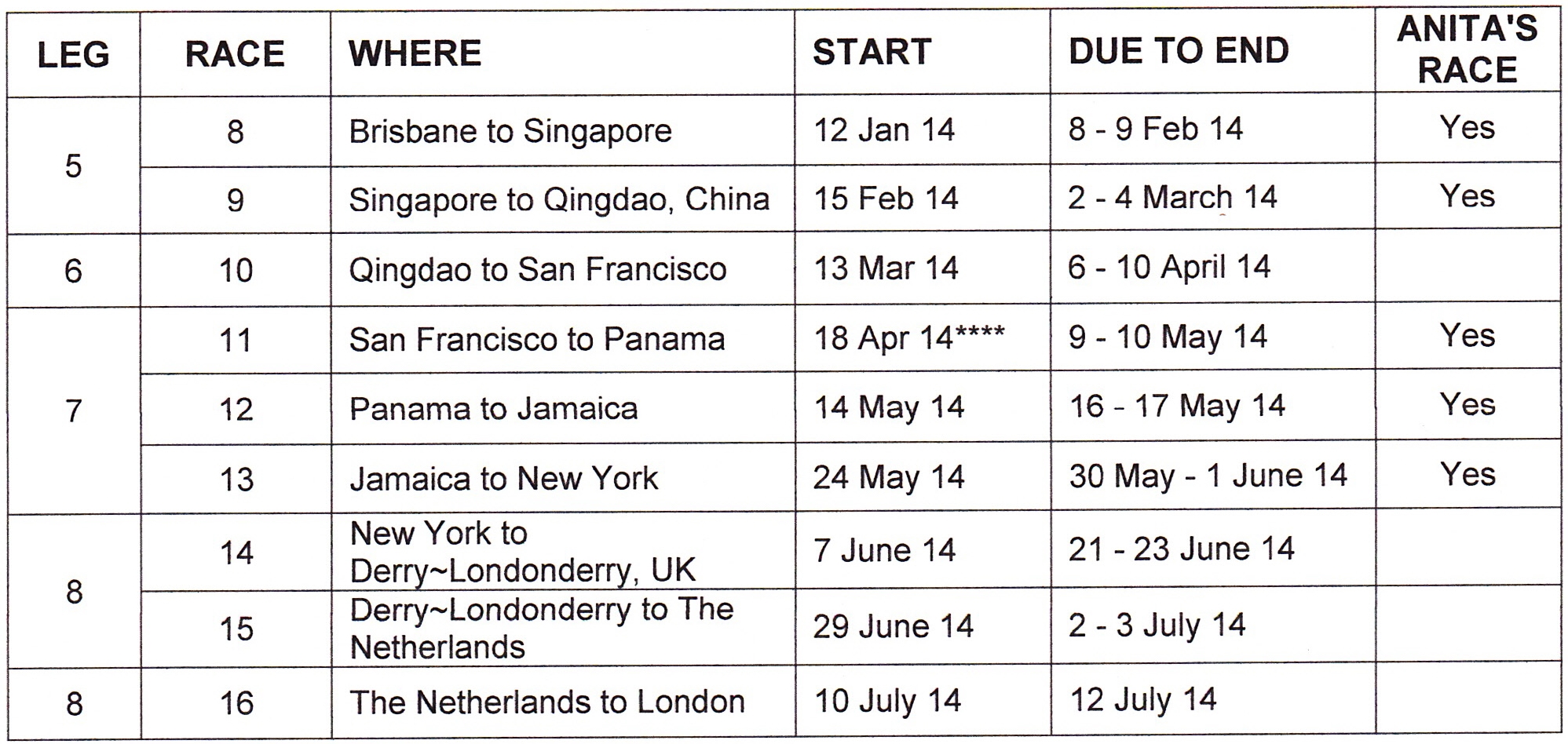 Talking to a friend (thanks Dave) I realised that unless you watch the Clipper Site, you don't know when races are due to start. So – here is more detail! I presume most realise that Legs can have 1, 2 or 3 Races. **** This date is a best estimated date as Clipper Ventures PLC is not ...
Leg 5, Race 8, Brisbane to Singapore – Part 1 January 15 2014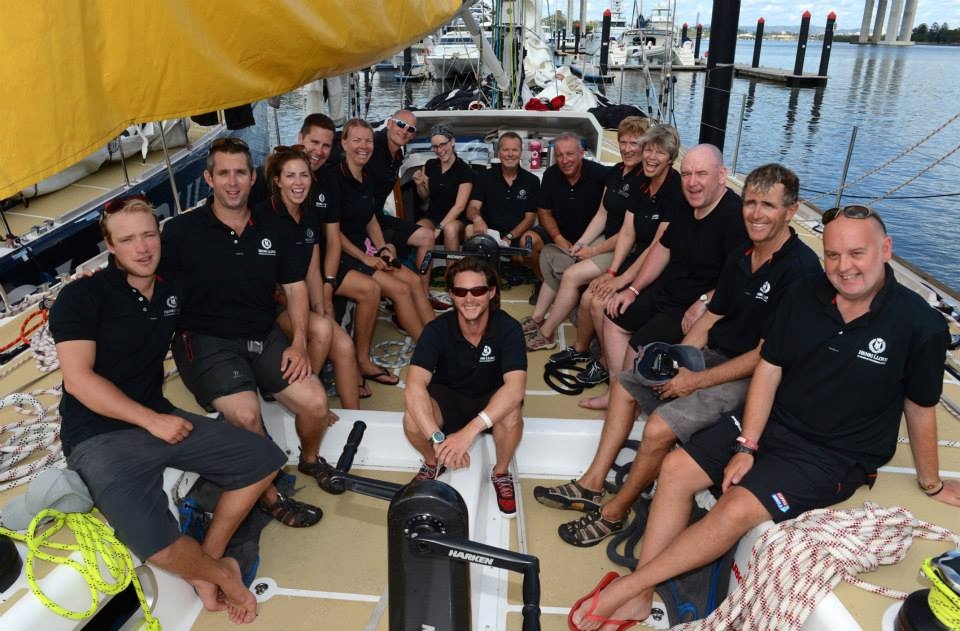 Henri Lloyd in Race 8 (with Anita on board) started in second place overall with 68.9 points to the leader One DLL with 71 points. This race will have different starting rules which I don't profess to understand! They will be doing a Le Mans start. Here's some news from Clipper about Race 7 and the ...
A Le Mans Style Race Start January 14 2014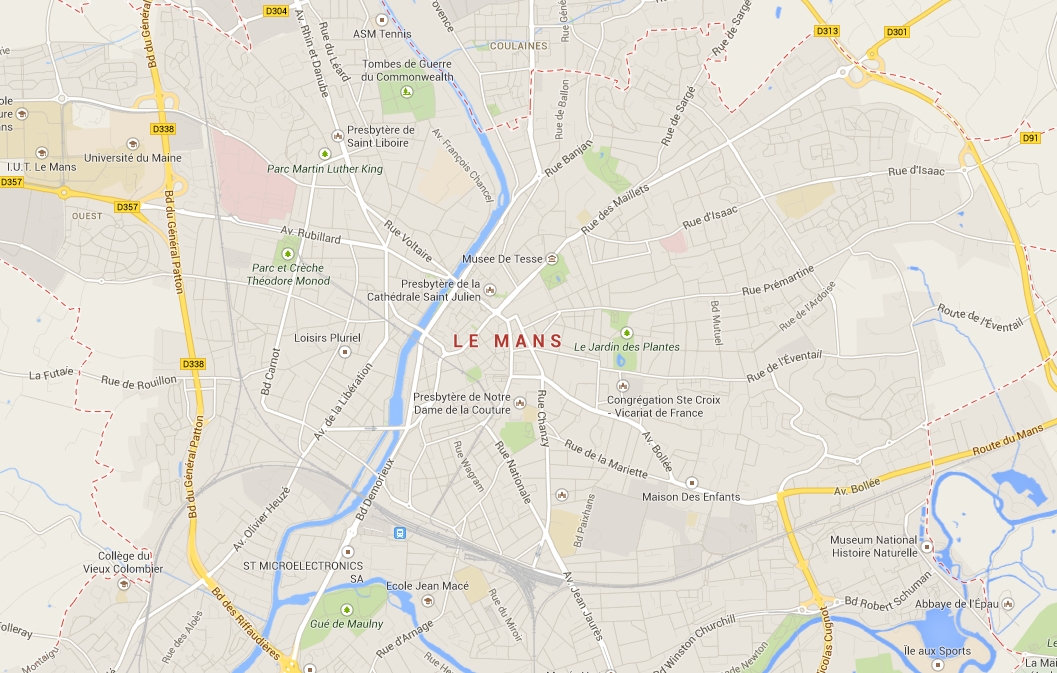 Previous news about what these terms mean! Not being a sailor, nor a racing driver, I didn't know how this would work. I wondered how many of you would know. After all, these boats don't have brakes, gear levers nor accelerator pedals! So how can they line up like racing cars? I've just found out and thought you ...
Sailing and Snorkelling in Cairns January 13 2014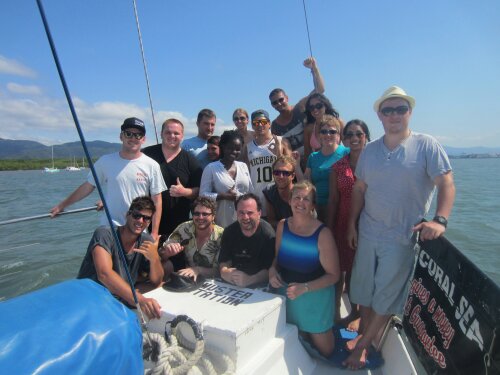 I arrived in Cairns from Sydney after what felt like a VERY long day! The sole reason for being in Cairns is that Cairns is the nearest land to the Great Barrier Reef. I have booked a two day live-aboard trip on a 20m motorsailing schooner called Rum Runner.  You may think that a boat trip ...
Leg 4, Race 7, Hobart, Tasmania to Brisbane, Australia January 11 2014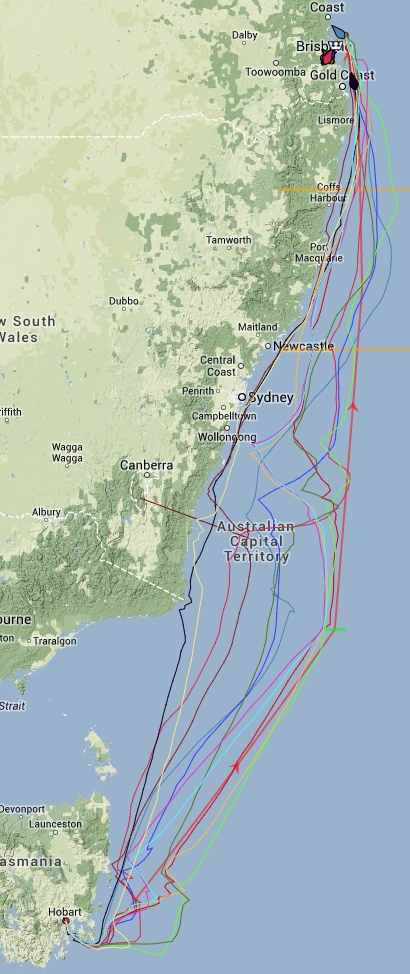 Well, as you may remember, Henri Lloyd had to retire from the previous race (Rolex Sydney to Hobart Race) because of a problem with the bearing on the rudder. It also appeared that the same problem was present on PSP Logistics to a lesser degree. Both boats were hauled out of the water for repairs. Next ...
Slipping away to Sydney January 10 2014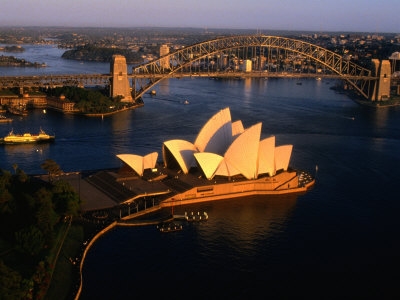 They woke us up and fed us breakfast then told us that the local time had 'slipped' to late afternoon as we prepared to land in Hong Kong. Being there was a surprise to me – until the morning I left I had thought it was a direct flight, despite others expressing surprise that aircraft ...
Leg 4, Race 6, Rolex Sydney to Hobart Race January 8 2014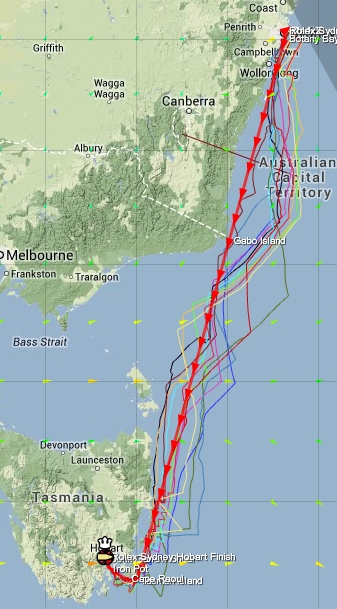 This was a race of mixed emotions.  At the start of this race, Henri Lloyd was in overall lead with 58 points and had just won Race 5. Sydney was the half-way point of the whole Round The World Yacht Race and all of the boats had been hauled out of the water for a thorough ...
Leg 4, Race 5, Albany to Sydney, Australia, across the Great Australian Bight January 7 2014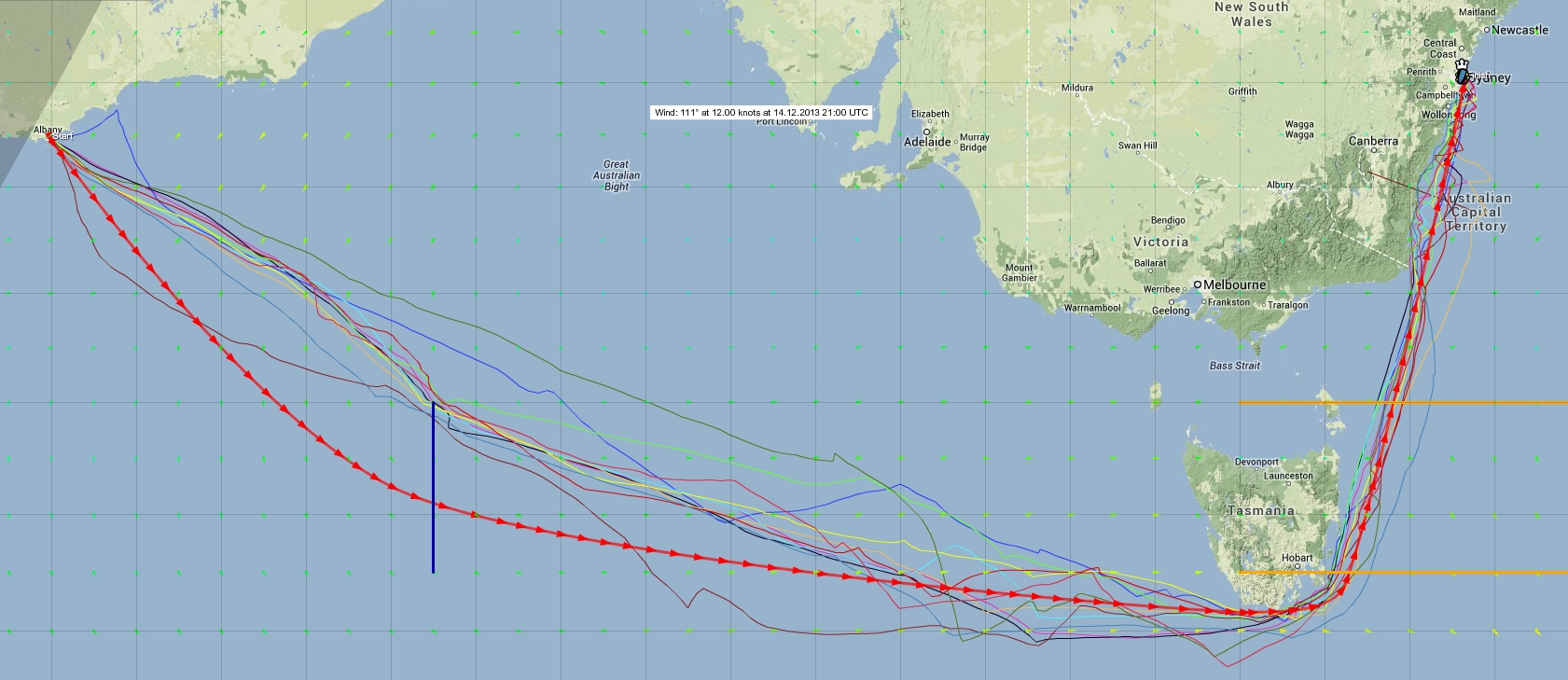 The start of Race 5 saw Henri Lloyd in first place overall with 45 points as at the end of Race 4. What a drama at the very start of this race! Henri Lloyd was in the lead at the start of this race but GREAT Britain and PSP Logistics had a collision at the starting ...
Leg 3, Race 4 – News from Henri Lloyd January 3 2014

While Anita will be writing about her races after she has finished them, as she will not have internet access at sea, one of the round the world crew members, Sarah Lloyd, does, and is writing a blog of her own. She is allowing Anita to link to some of her posts so that ...
Fundraising Position – End of December 2013 January 1 2014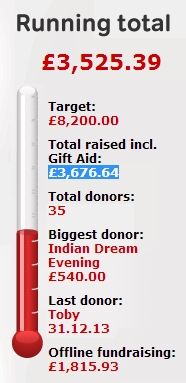 We have now been fundraising for the Foundation for Conductive Education since 13th May 2013. You may remember that the target is £8,200 which is the distance in km of the seventh leg of the Clipper 13-14 Yacht Race, a US coast to coast leg from San Francisco through the Panama Canal to Jamaica and then ...
Leg 3, Race 4, Cape Town to Albany, Australia, across the Southern Ocean December 29 2013

At the start of leg 3, Henri Lloyd had 32 points and they were in the lead overall. Leg 3 – Race 4 – Cape Town to Albany, Australia Crossing the Southern Ocean, usually defined as further than 40 degrees latitude south, is a journey not undertaken by the majority of sailors and as a result is ...
West Midland Bird Club December 11 2013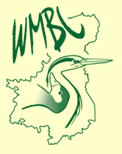 When Humphrey Miller, chairman of the Solihull branch of the West Midland Bird Club, heard about my "crazy adventure", in my Dad's words, he not only gave me a personal donation towards my berth fee, he set in motion a chain of events which would lead to the West Midland Bird Club giving me sponsorship.  ...
Leg 2, Race 3, Rio to Cape Town December 10 2013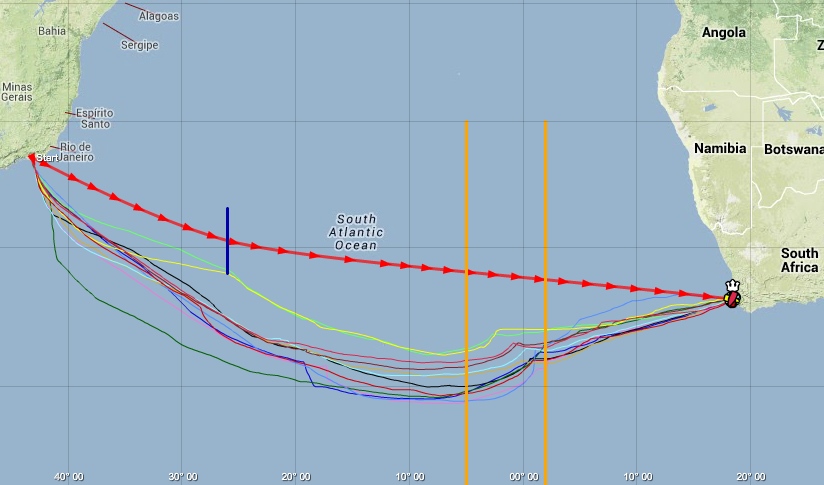 There are more details of the Race Scoring on my previous post! They started this leg with an overall total of 19 points. Leg 2 – Race 3 – Rio to Cape Town, South Africa This leg contained just one race, back across the Atlantic Ocean from Rio de Janeiro to Cape Town in South Africa. At times ...
Leg 1, Races 1 and 2, London to Rio! December 9 2013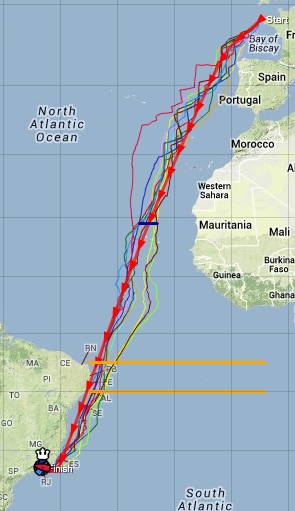 Click for more details of the Race Scoring. Leg 1, Race 1 – London to Brest, France Race 1 was due to be a short race from London to Brest, but time and bad weather caused the race to be stopped prematurely, making the race even shorter and giving a disappointing result for Henri Lloyd. The boats ...
It's a race? What do all those terms mean? December 6 2013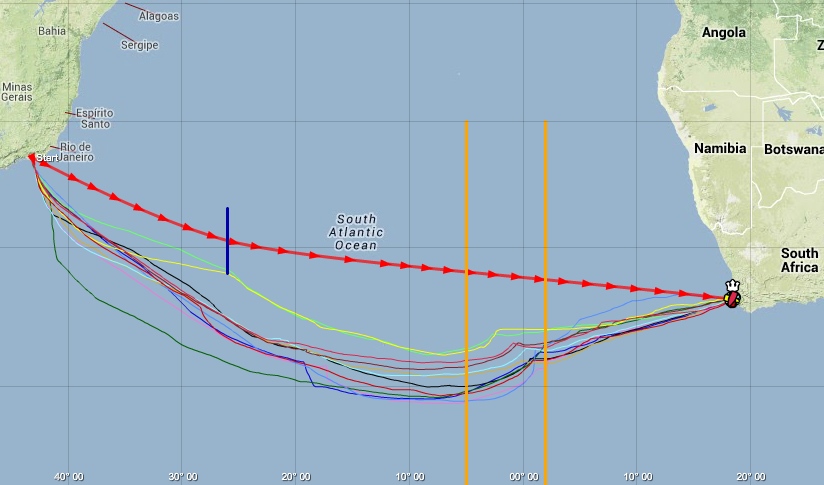 It occurs to me that we haven't told you about how Anita's boat Henri Lloyd is faring so far! Before we go into lots of detail, a little background information. The Overall Race The overall race is made up of 16 smaller races. The winner of the overall race is determined by the number of points each of ...
"Today I'm going to beast you" December 3 2013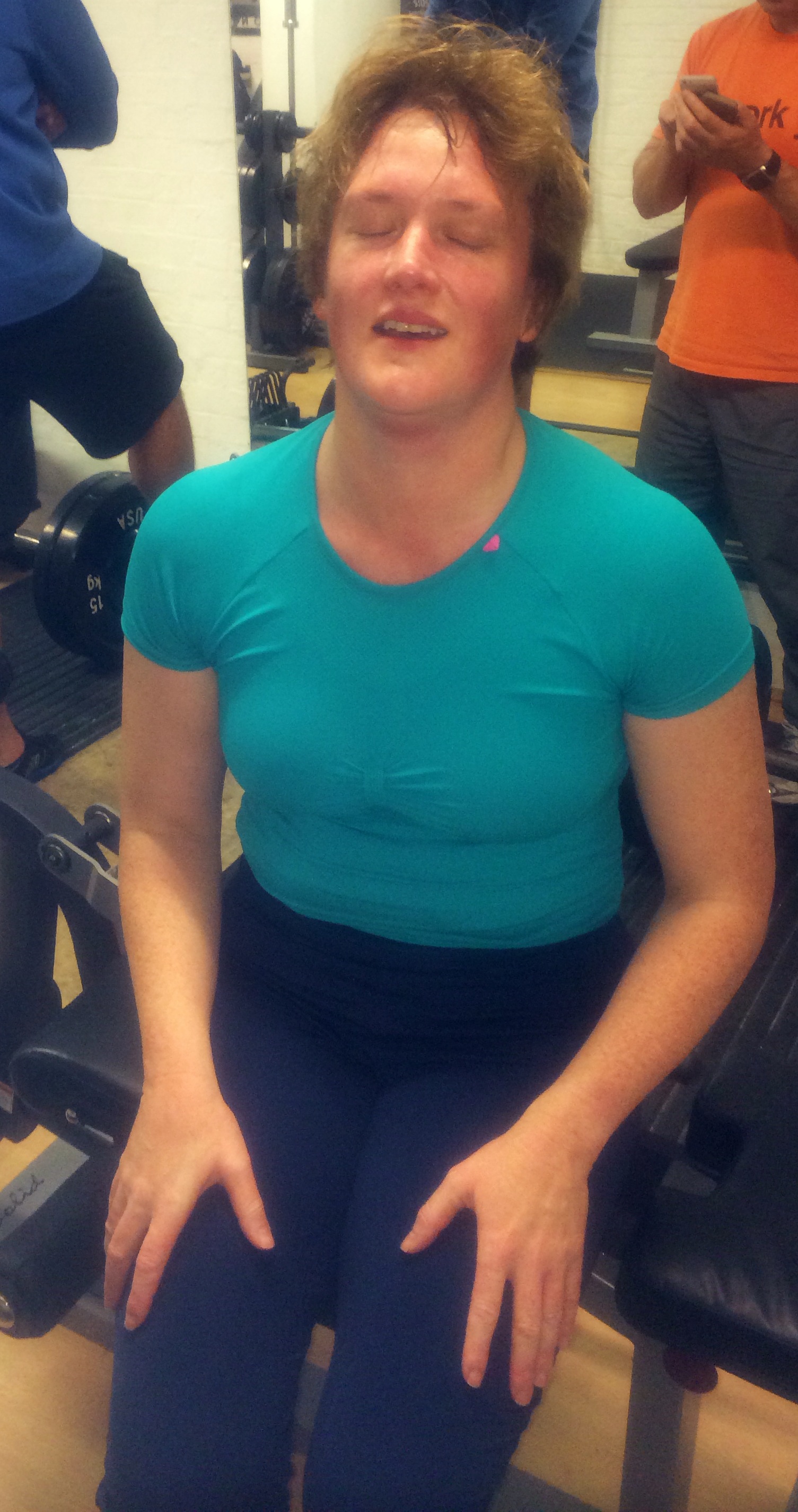 One of the reasons you have a personal trainer is that you know he's going to make you work hard and get the best out of the time spent in the gym.  Ok, maybe that's two reasons. There are others. So when you arrive and he says, "Today I'm going to beast you", you know ...
A Successful Evening… November 29 2013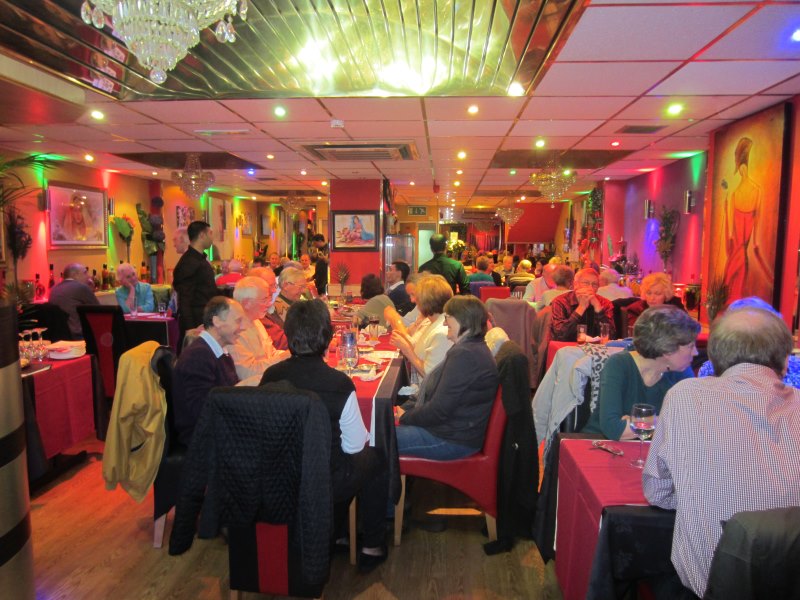 …at the Indian Dream restaurant.  Between us we had sold 53 tickets in advance of the event. However not everyone turned up but they'd all paid so that meant more money for the charity. I travelled up by train straight from work on the Monday afternoon and straight back to work again on the Tuesday ...
Warning – it's addictive! November 26 2013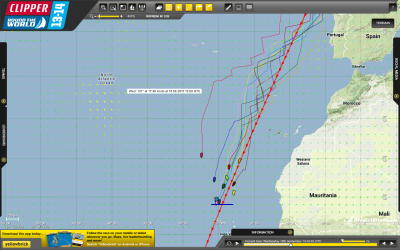 Straight after the Race Start, well the next day, I was back at work. And boy was that a hard week!  For one thing it was the first few days back after a month of being almost completely immersed in Clipper stuff.   For another, well read on. The Clipper Race overall is divided into eight legs, ...
Quiz Night November 14 2013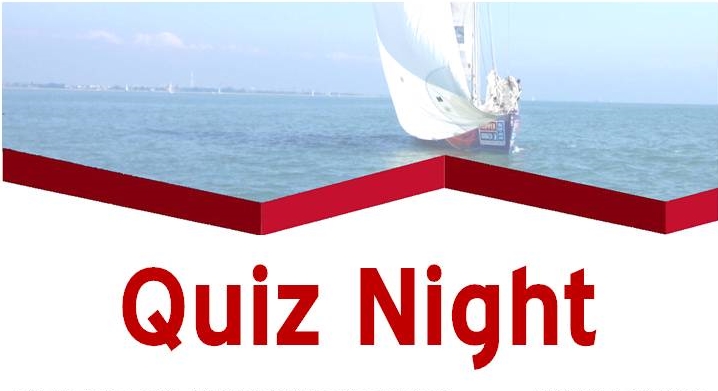 Quiz Night in Birmingham This fun evening will be on Friday evening 7th March 7:30pm. Ryland Street in Birmingham is the venue. Unitarian New Meeting Church 31 Ryland Street Birmingham B16 8BL This is another event planned for you all. A Quiz Night which will include a ploughman's supper. Anita will be in China but I think we can manage this ...
Indian Dream Raffle November 11 2013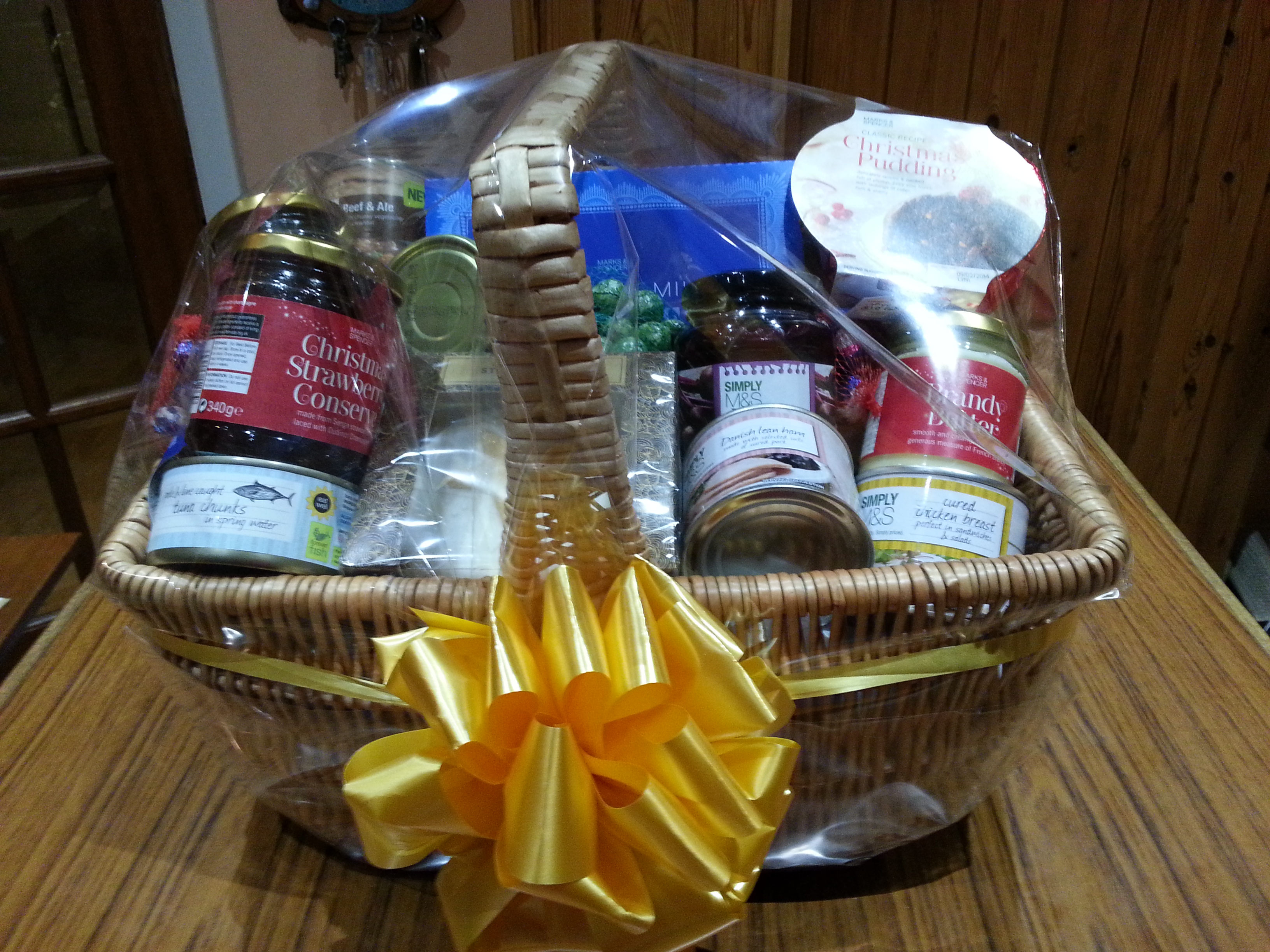 We have been very busy collecting Raffle Prizes from local businesses.  These prizes are all ready for you to win at your Fundraising Indian Meal at the Indian Dream restaurant on 18th November. Prizes have been donated by the following: Marks and Spencer, Solihull; Perfumery concessions within John Lewis, Solihull; House of Fraser, Solihull (Beatties); Sainsbury's, Solihull; Dovehouse Pharmacy; Aesthetics, Dovehouse ...
They left me behind November 8 2013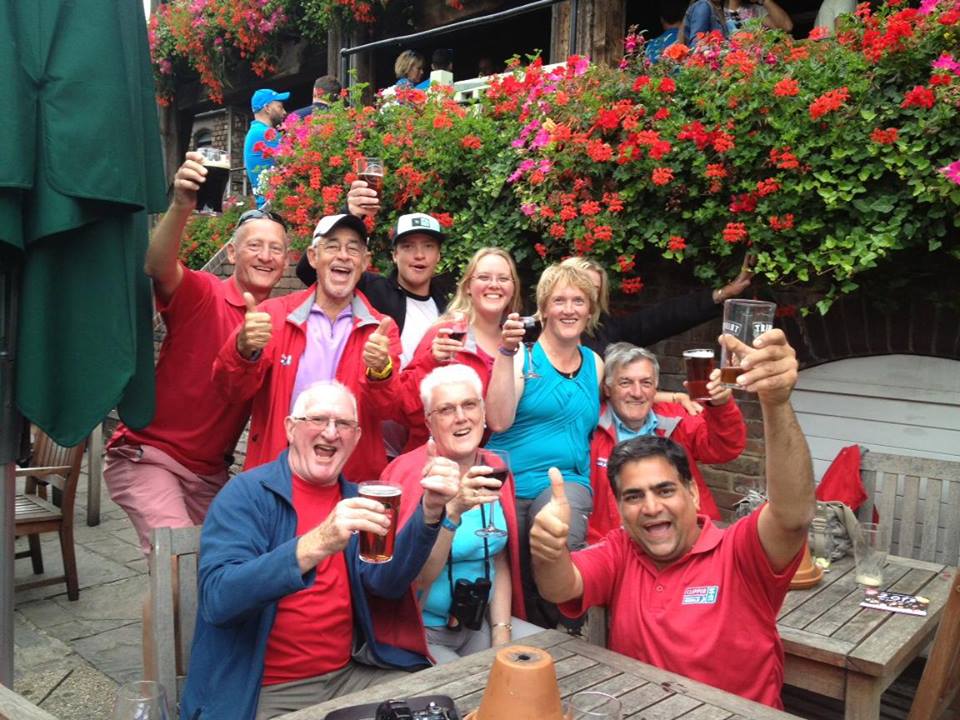 The day of the race start itself was one of mixed emotions for me. Mum's post describes it chronologically. What she doesn't say is that she and others kept finding me in tears. Yes, it was very exciting, yes, there was a great atmosphere and yes, they were supposed to leave me behind. It ...
Race Start – Dad and Mum November 5 2013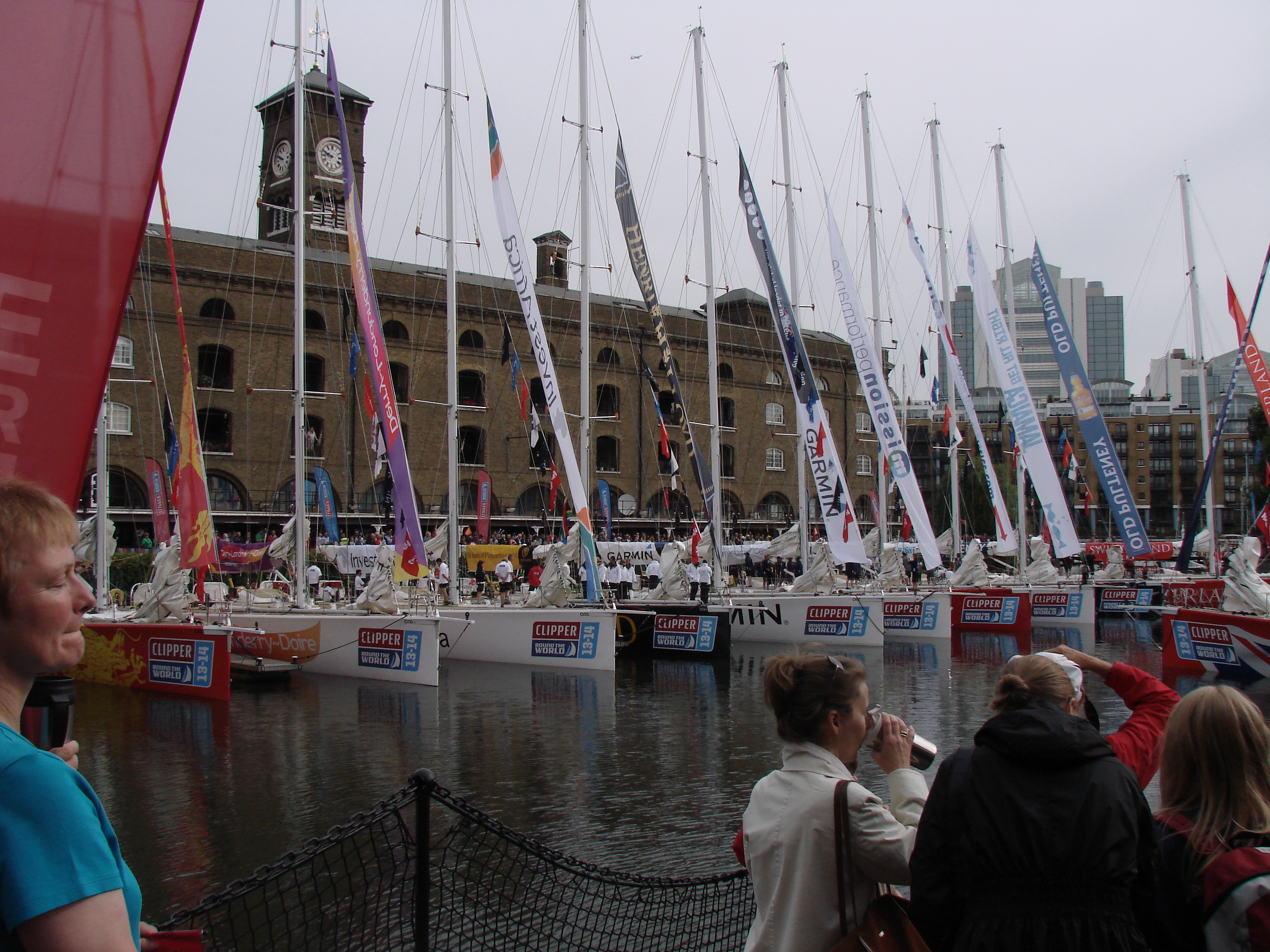 Sunday 1 September (actual Race Start Day) we were back again in St Katharine Docks where all of the boats were lined up ready for the off, a fantastic sight. We had to decide where to stand to watch the actual boat departures. Four boats at a time would be exiting the dock, passing through ...
The day before… November 2 2013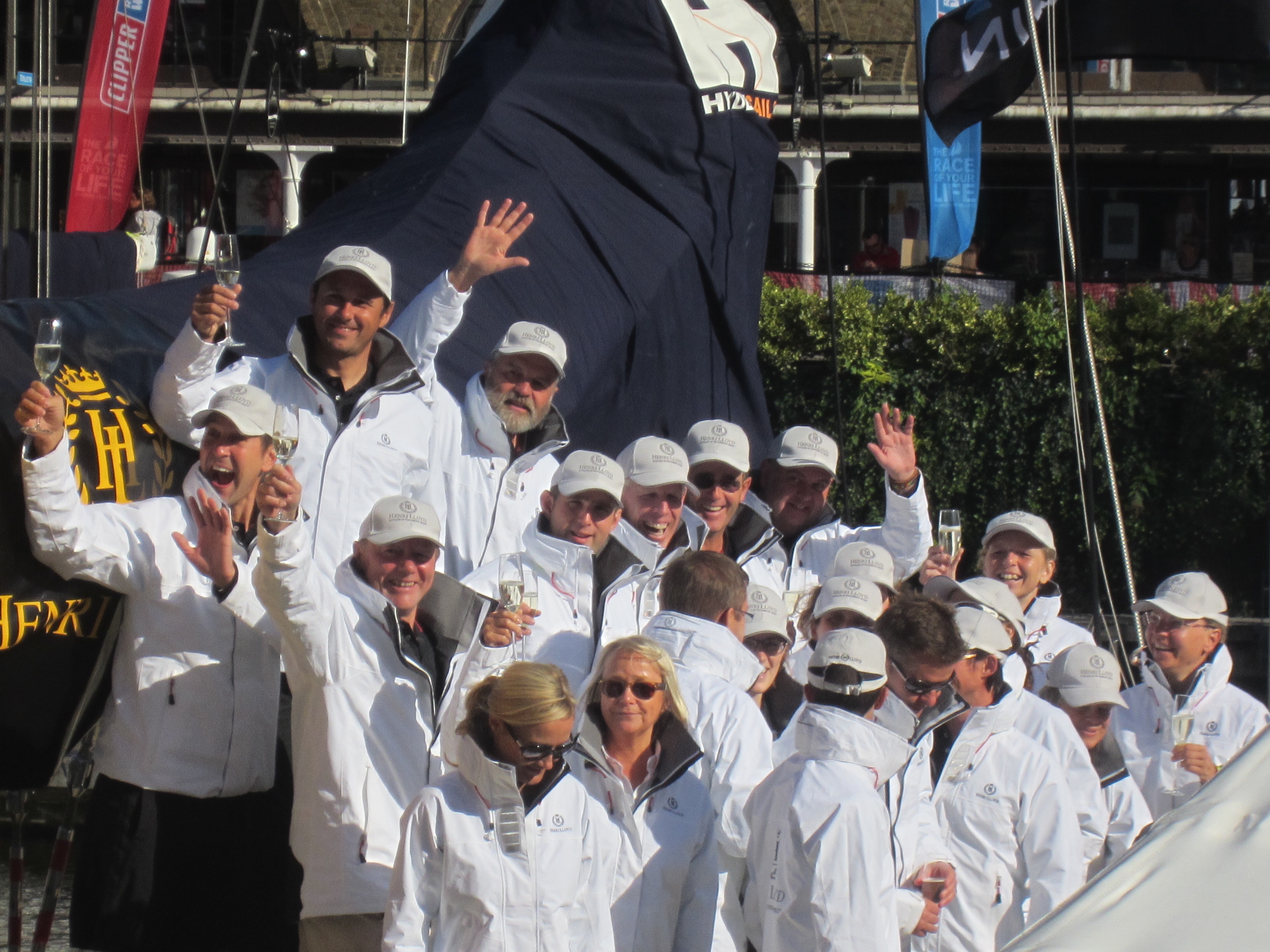 The race start weekend started with a crew party on the Friday evening, then Henri Lloyd's boat naming ceremony was in St Katharine Docks first thing on Saturday morning. I had been asked to go help with getting the boat into a state suitable for such a ceremony, but apart from anything else, I overslept! ...
The Run-up to Race Start October 30 2013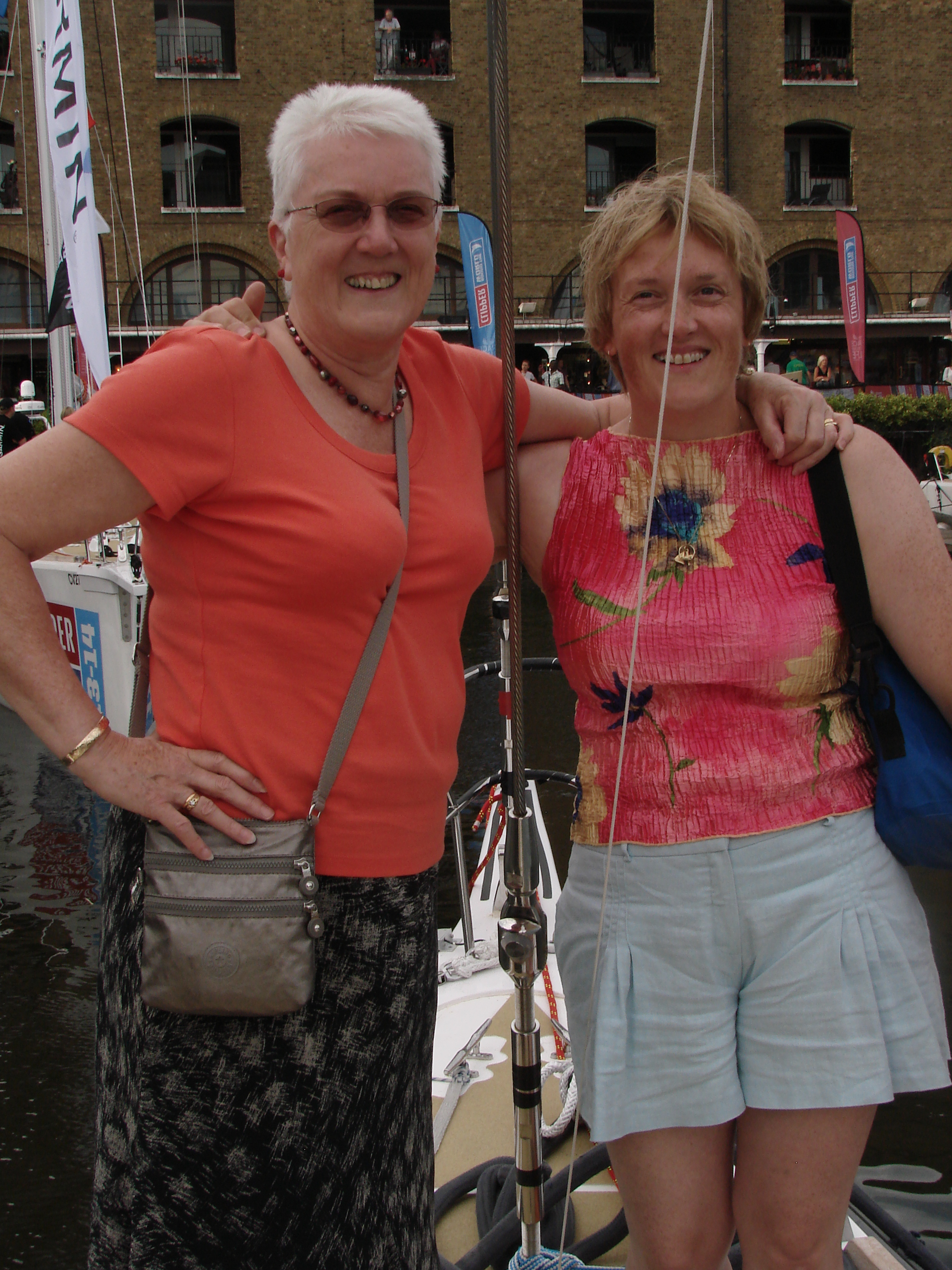 I really can't believe that Anita hasn't written about the Race Start – yet! She has mentioned it but …. What a memorable event!  The actual Race Start was on Sunday 1 September but the festivities (for us) started on the last Friday in August.  Ray and I travelled to Anita on the Friday morning in time ...
Boat Prep Week London October 29 2013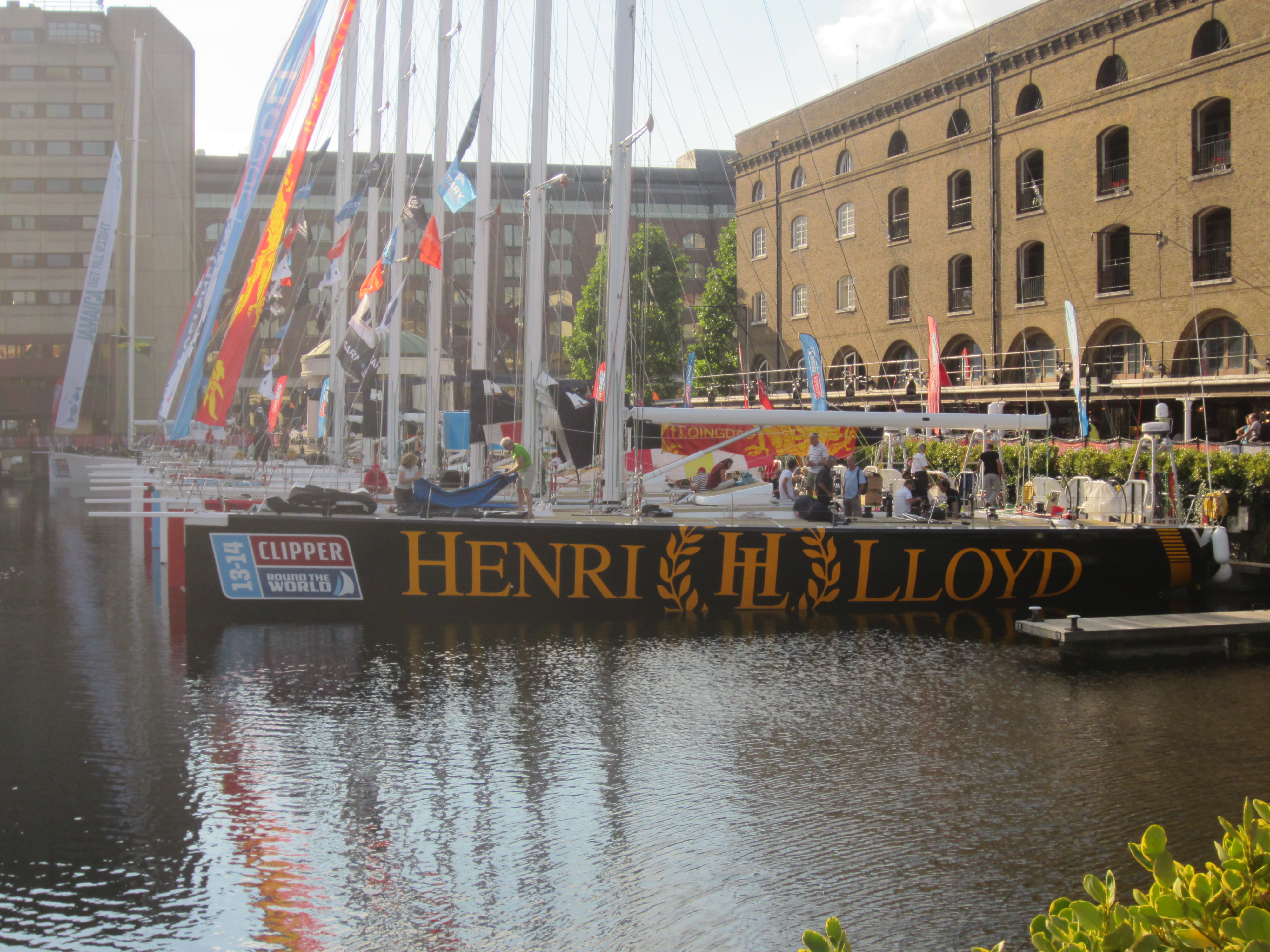 On arrival at St Katharine Docks to help get our Henri ready for sea after my non-Clipper weekend, I couldn't find her. This turned out to be a common occurrence over the rest of the week as the fleet of yachts were regularly moved around in the dock. The 12 70′ yachts made the dock ...
My "non-Clipper" weekend October 27 2013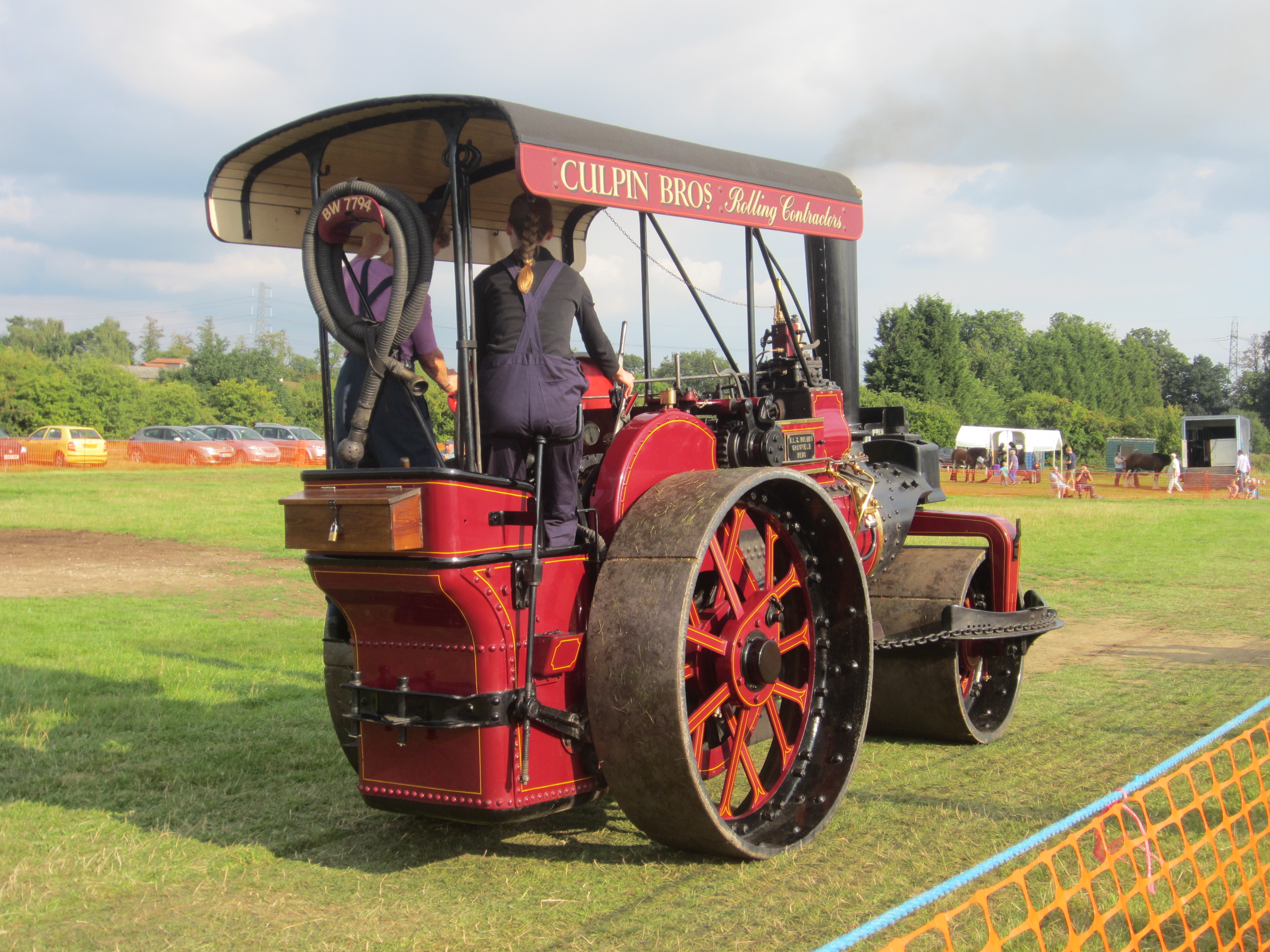 My one concession to non-Clipper stuff in August – and the one thing that didn't change – was the long-planned visit from one of my university friends for the bank holiday weekend. But he wanted to see the boats, so after meeting him at Euston on the Saturday morning I took him straight to St ...
You know what happens to best laid plans? October 24 2013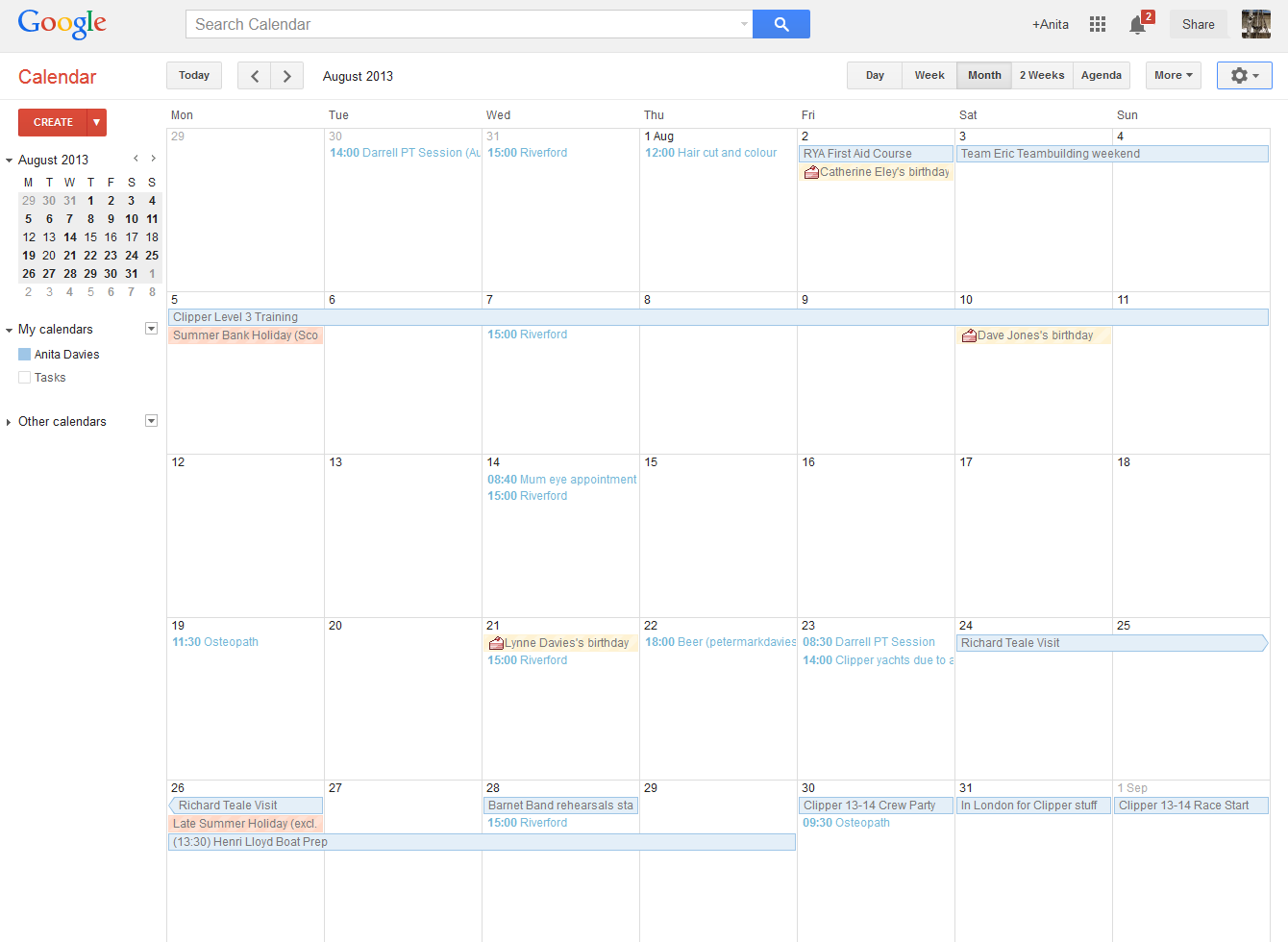 Well, that was August!  I had pretty much every last day of August planned – and most of it involved Clipper. It started quite well, with the first aid course, team building weekend and then the level 3 training all running consecutively. The rest of the month should have seen me back at work for a couple ...
Barnet Band plays for Foundation for Conductive Education October 23 2013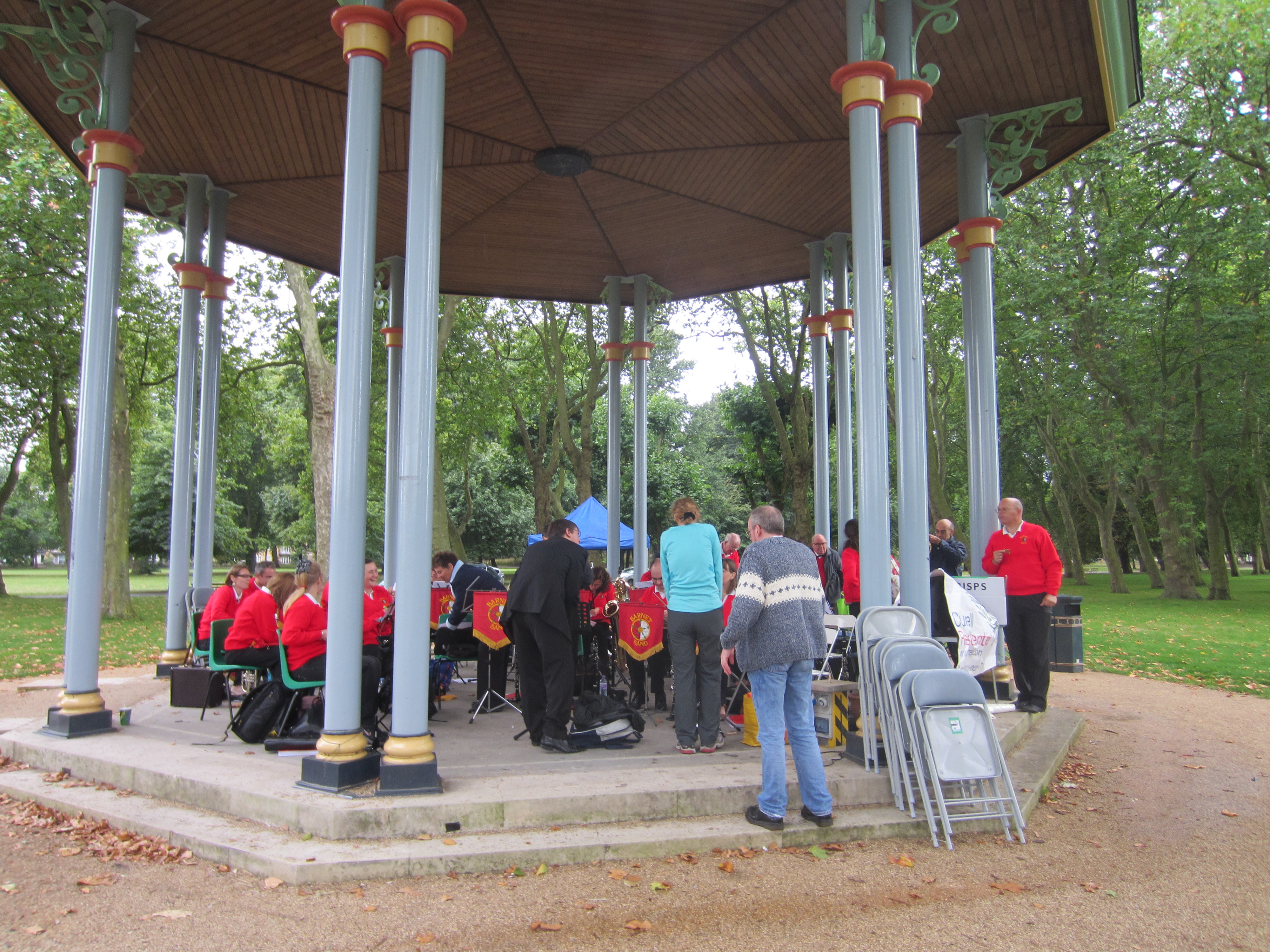 On a bright, hot, sunny September day – what am I on about? I'll start again! Barnet Band picked the coldest, wettest day in early September to play on a bandstand in Victoria Park, Hackney and entertain the passing public with their repertoire of lively music. I should say that as a member of ...
Fundraising at the Indian Dream October 19 2013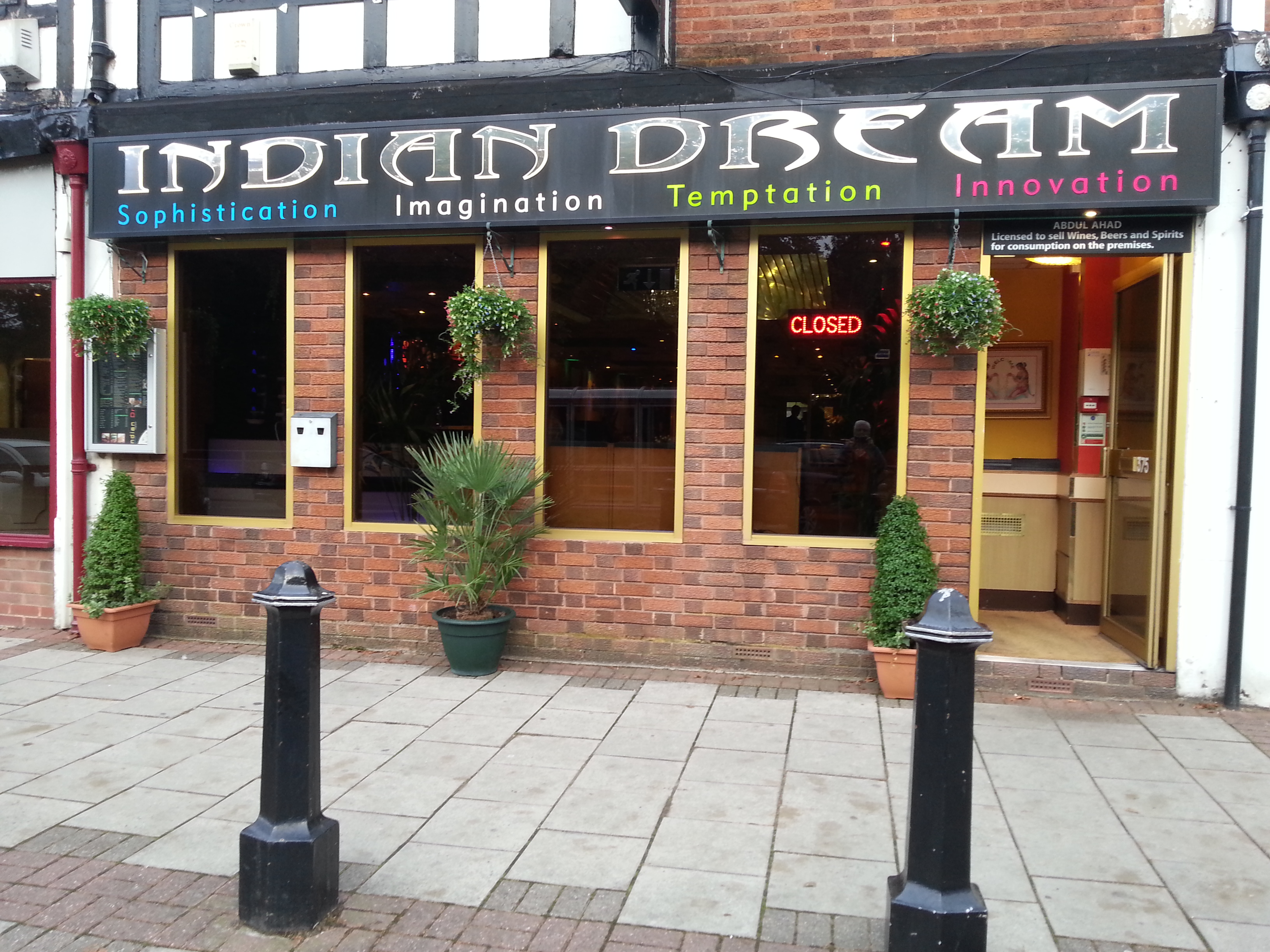 Here's our next event, a fundraising meal at the Indian Dream restaurant in Olton. This will be on Monday evening 18th November 7:30pm for 8:00pm. Indian Dream Dovehouse Parade 375 Warwick Road Solihull B91 1BQ Just £20 for a three-course meal. There will be a raffle as well with prizes donated by local businesses. What could be better? Bring yourself and a ...
The Scones and Shanties concert October 12 2013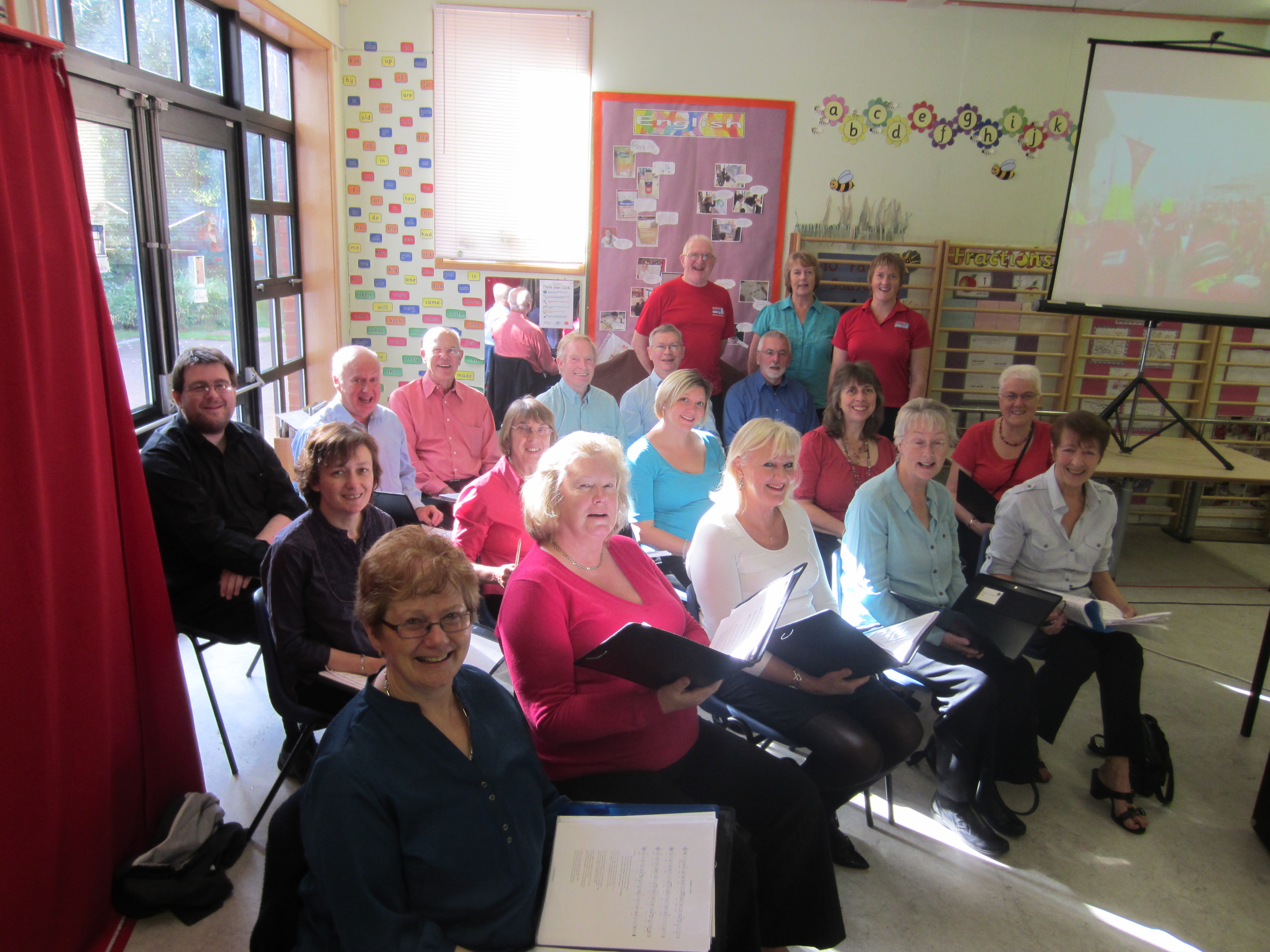 Well, you've seen about the preparation for the concert in Mum's post, but what about the event itself? The concert raised £701 via ticket sales and a bric-a-brac stall for the Foundation for Conductive Education. So well worth doing. We also ran a raffle and a book stall which together also raised £122 towards ...
Indian Dream October 11 2013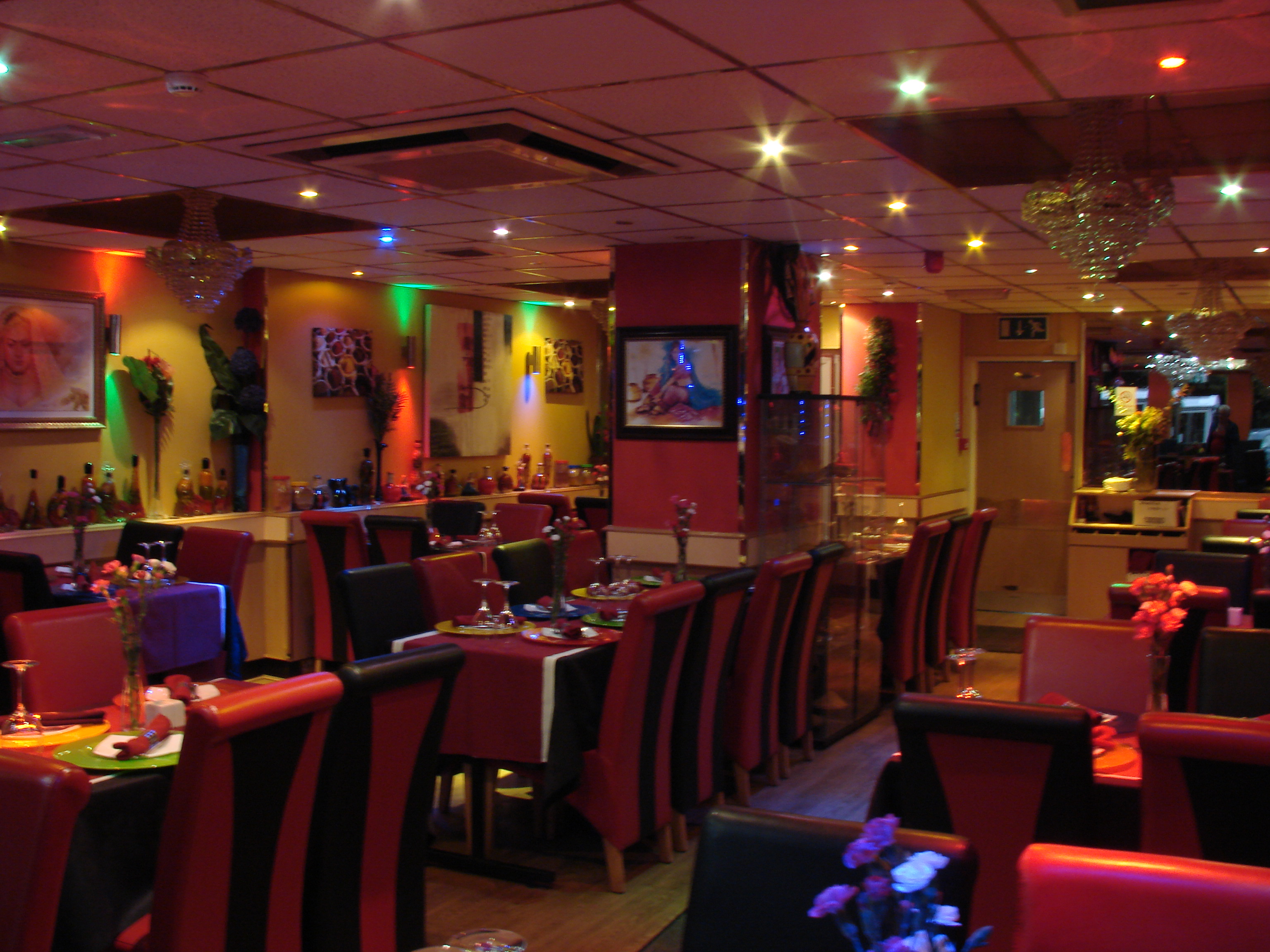 The Indian Dream restaurant is one of our "local" Indian restaurants and we've ALWAYS had wonderful meals and very attentive service.
Are you training for a swimming race? October 10 2013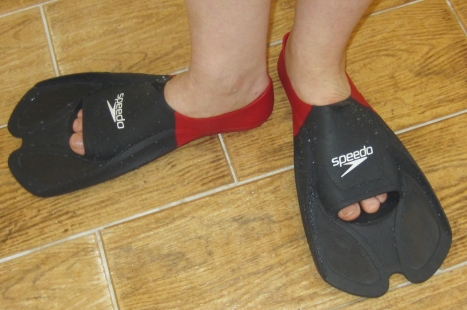 "Are you training for a swimming race?" This is what I was asked on Tuesday as I exercised my knee in the spa pool after a session of swimming which included: Kicking with fins – seems to help my knee Butterfly Attempts to breathe only every five or seven strokes Eight 25m and then three 50m sprints The last three were ...
Behind the Scenes of Scones & Shanties October 10 2013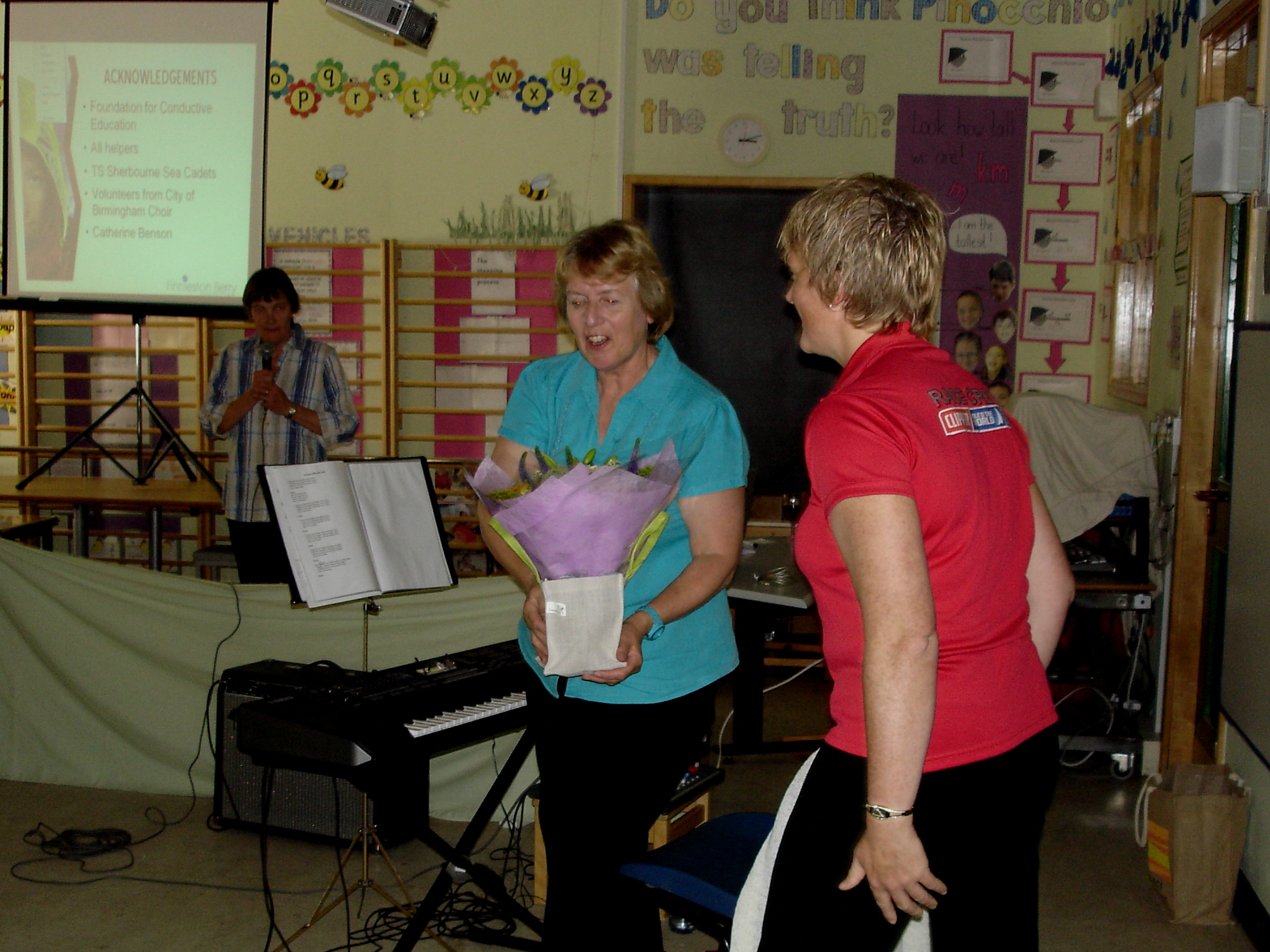 A great success, I feel. However I'm very glad that it's over!!  Maybe I might find some free time for me? Possibly? Think that should be HOPEFULLY!! Months and months ago, I had the germ of an idea. I sing in two choirs in Birmingham so thought it might be fairly straightforward to get a few ...
The Level 3 course apart from the fishcakes! October 9 2013
For the most part on our Level 3 course on August we had great weather and good winds – or our skipper Eric knew where to go to get good winds. However there was one night during which the wind died and I was dimly aware from the confines of my bunk of the other ...
Finnieston Berry Partnership Limited October 5 2013

Finnieston Berry Partnership Limited offers general accountancy, auditing and tax services to business and personal clients. They have built a reputation since they were established in 1998 for providing excellent advice and first class service. They can also provide advice on how to improve and develop your business. On hearing about my venture ...
The Flower Centre, Northfield, Birmingham October 4 2013

Su Whale, of The Flower Centre in Northfield, Birmingham agreed to provide flowers for our Scones & Shanties fundraising event. They were presented to Catherine Benson, who had done a phenomenal amount of work arranging shanties for the choir and then accompanying each piece on the keyboard while conducting the choir. Talk about multi-tasking! Oh, and ...
Solihull Observer – Promoting Scones & Shanties September 27 2013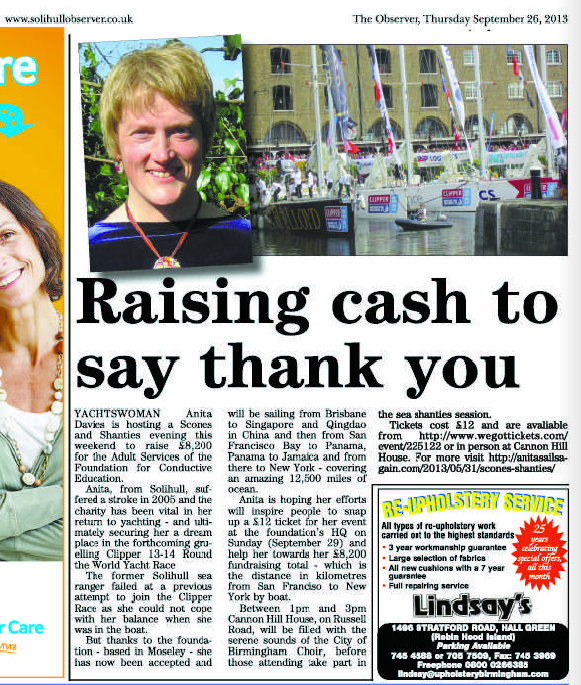 In the paper again – yet another different paper, the Solihull Observer, this time to promote this Sunday's Scones & Shanties concert in aid of the Foundation for Conductive Education.
Get your Tickets for Scones & Shanties September 15 2013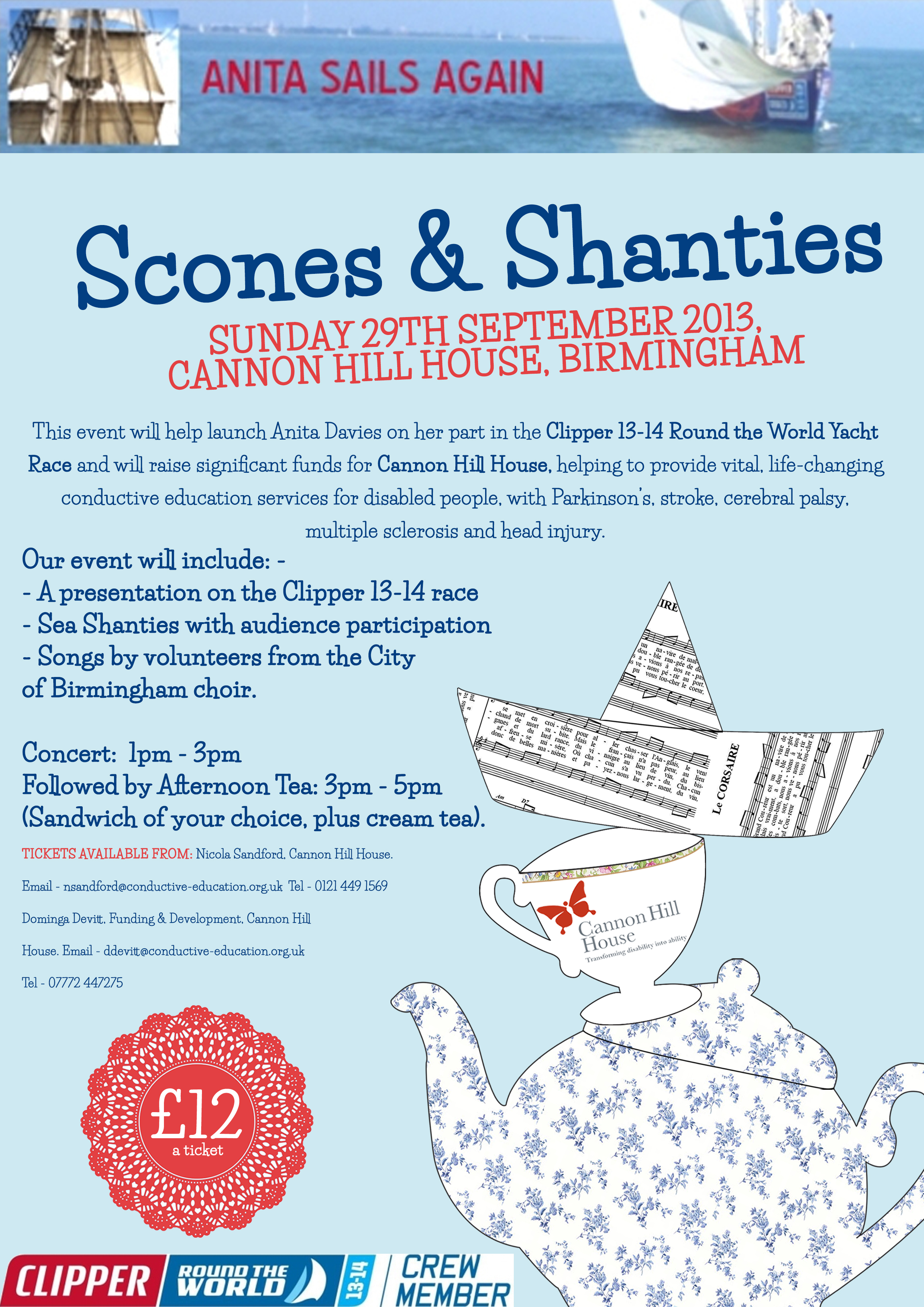 A treat for all of Anita's followers who live somewhere in the West Midlands. Your chance to meet Anita and hear about her epic adventure. Anita will talk about why she wants to raise funds for nice adult services. Come and listen to a group of Volunteers from the City of Birmingham Choir singing Sea Shanties or even ...
Anyone for fishcakes? September 3 2013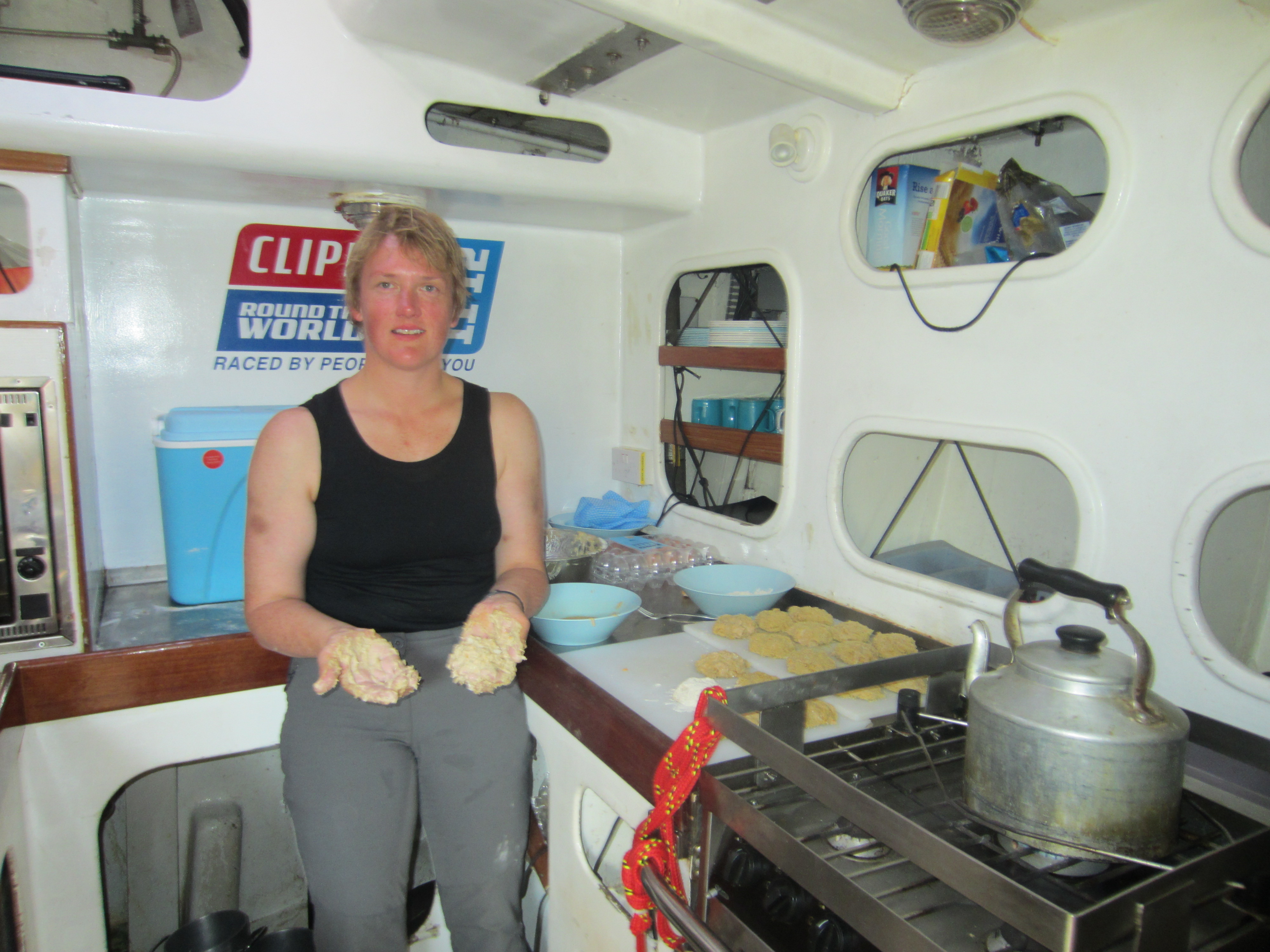 The way the cooking duty fell on our recent Level 3 course had me preparing the main meal on three occasions, on top of which I had volunteered the first night. The cleaning up generally fell to my partner, Kevin. He also helped with serving when he came on watch. The menu was planned and the ...
The "waterproof" watch August 29 2013
I tried to get through my first Level 1 course without a watch. When I'd sailed before, this hadn't been a problem. There were clocks and we were woken up when it was time to come on duty at the start of a watch. (Why can the word "watch" have so many different meanings, at ...
Sorry for the slight interruption! August 26 2013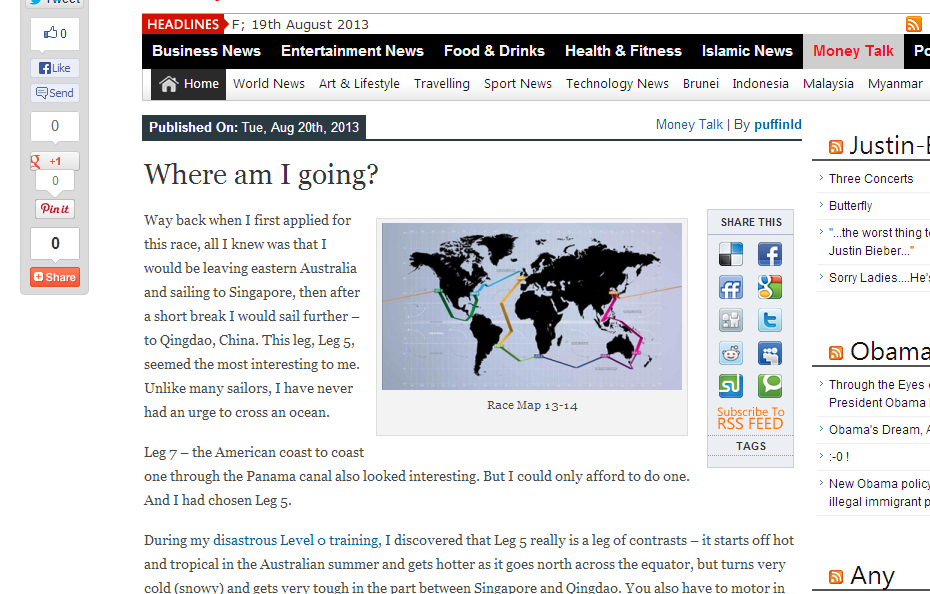 Normally I try to publish a new blog post once every three days. Sometimes it ends up being slightly more or slightly less frequent, but I think it has been six days since my last one. That's because someone stole my last "Where am I going?" post. I'm not going to give them the satisfaction of ...
Where am I going? August 20 2013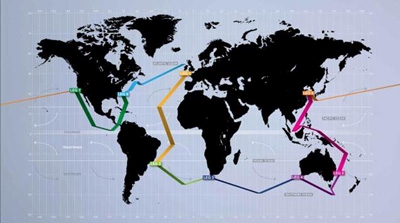 Way back when I first applied for this race, all I knew was that I would be leaving eastern Australia and sailing to Singapore, then after a short break I would sail further – to Qingdao, China. This leg, Leg 5, seemed the most interesting to me. Unlike many sailors, I have never had an ...
RYA First Aid at Sea August 17 2013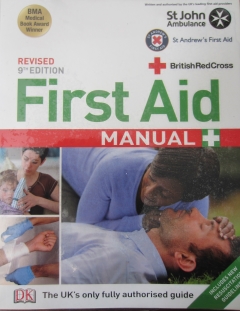 This one-day course in Southampton marked the start of several Clipper-related activities for me, followed as it was by the team-building weekend and then my Level 3 training. In fact there were four other members of team Eric in the class. The other three class members were an Army officer, an Olympic sailor who had ...
Team Eric becomes …. August 14 2013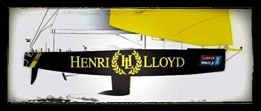 Today Clipper Ventures announced the identity of Team Eric's boat sponsor. We already have, in no particular order Switzerland – Vicky GREAT Britain – Simon One DLL – Oliver Jamaica – Pete Qingdao – Gareth Old Pulteney- Patrick Derry-Londonderry – Sean Weeks of suspense led us up the garden path in our attempts to guess. As many members of the team are American or ...
Barnet Band and AnitaSailsAgain collide! August 8 2013

I am a member of the community wind band, Barnet Band, so when not sailing I am often to be found with my clarinet. Usually the two do not mix. My hydrophobic wooden clarinet does not go anywhere near salt water! However I've managed to talk them into supporting the Foundation for ...
"Don't waste your time" August 5 2013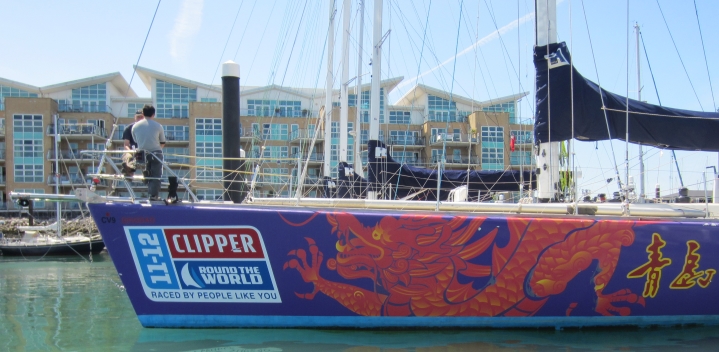 Well, the last day of my level 2 course in June came, it was hot, we were already berthed and we had the deep-clean to look forward to. Truth is no-one particularly looks forward to it, exactly, but it is, a bit like emptying the bilges, necessary. The entire boat is emptied and every surface ...
How to not empty the bilges! August 3 2013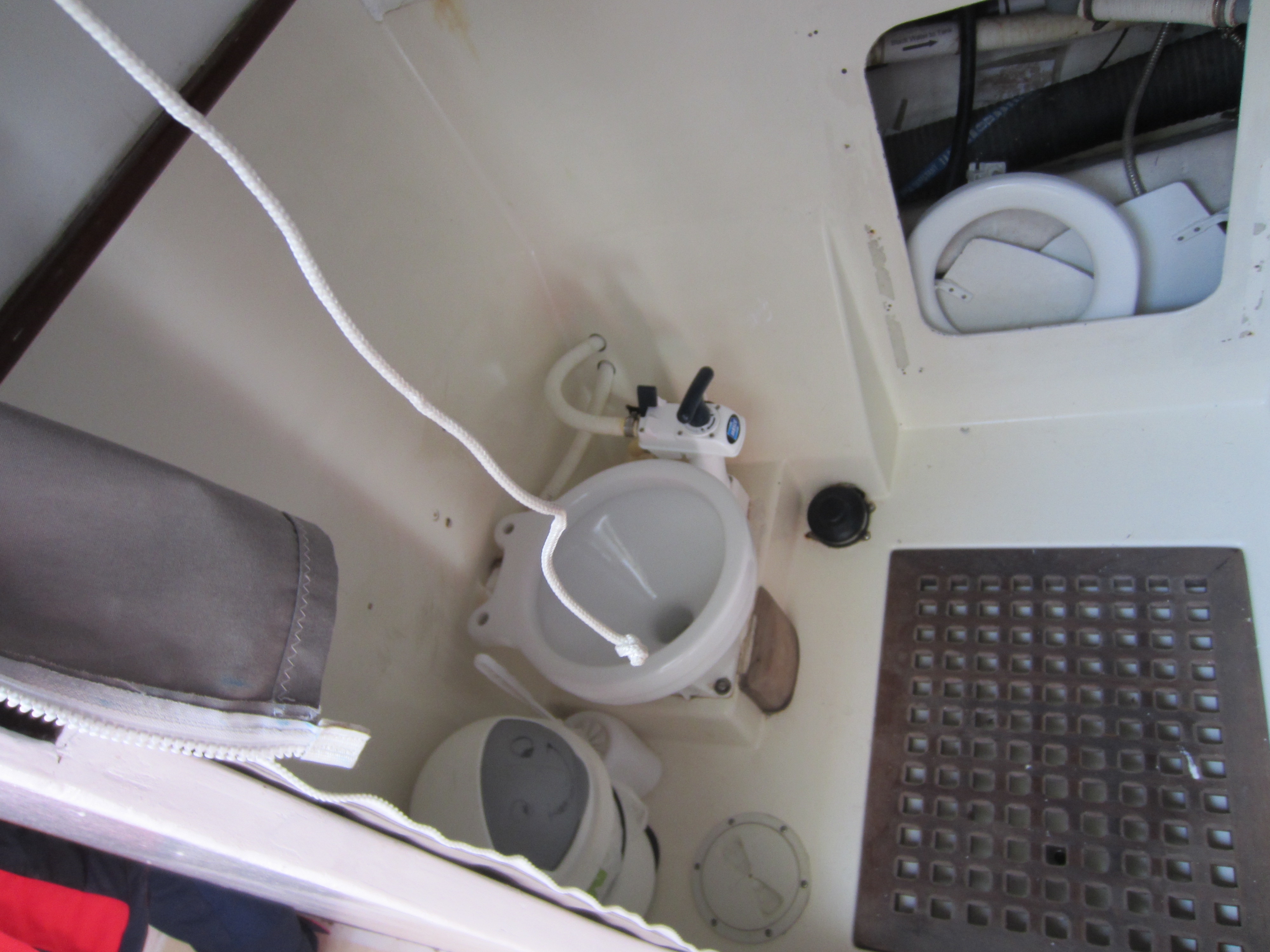 When we arrived our skipper allocated us into two watches of five people each – during the race the 20 of us will be divided into two watches in a similar way. Then the jobs that needed to be done during each day were divided up into a rota so that we all got a turn ...
Racing Without Wind August 1 2013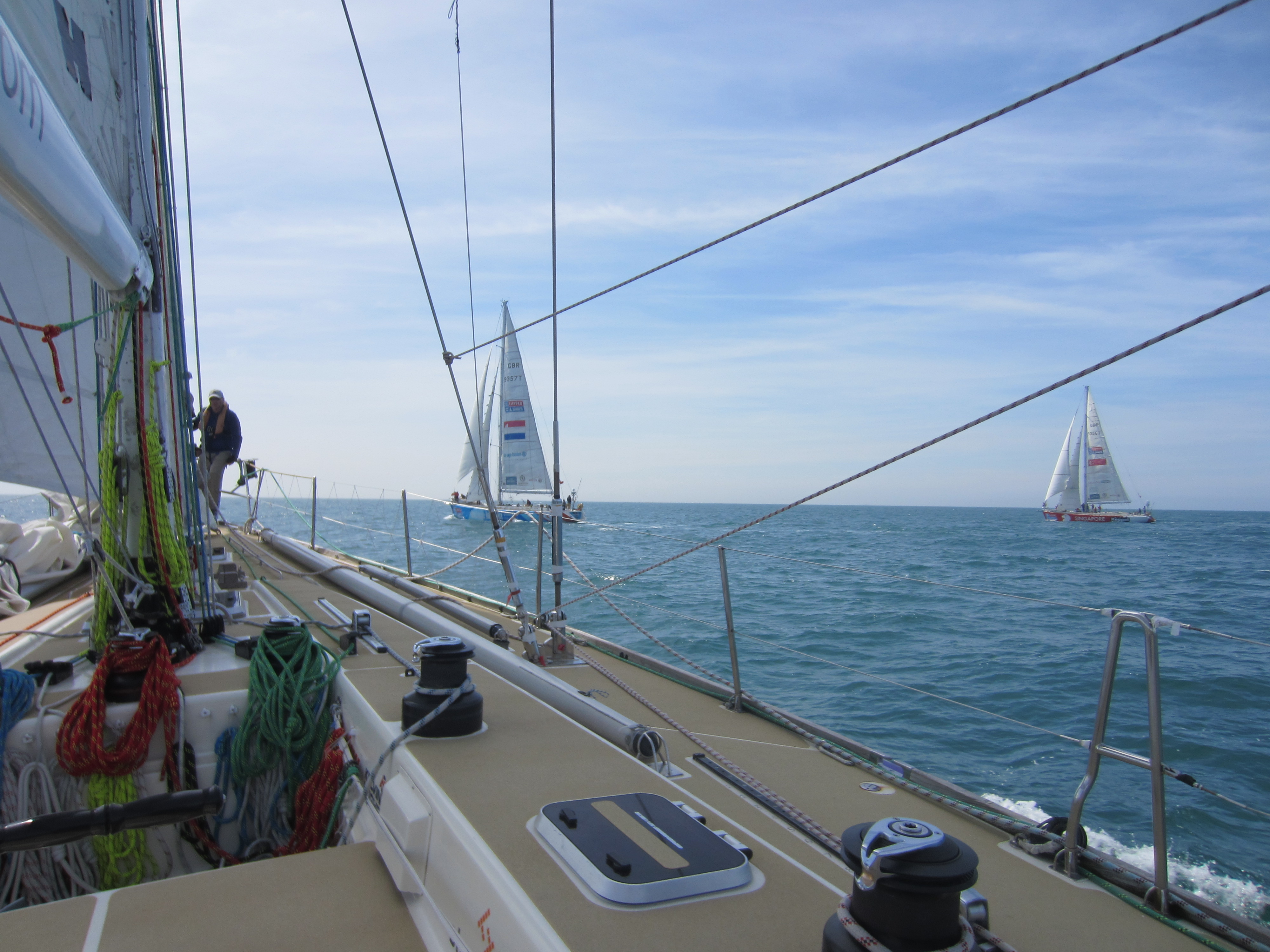 After our offshore period, for our last day at sea our training skippers had it in mind that we could do some racing against each other. They didn't let the mere fact that the day dawned without any wind put them off that idea. We motored out of Portland Marina then spent the morning doing some ...
Going overboard July 26 2013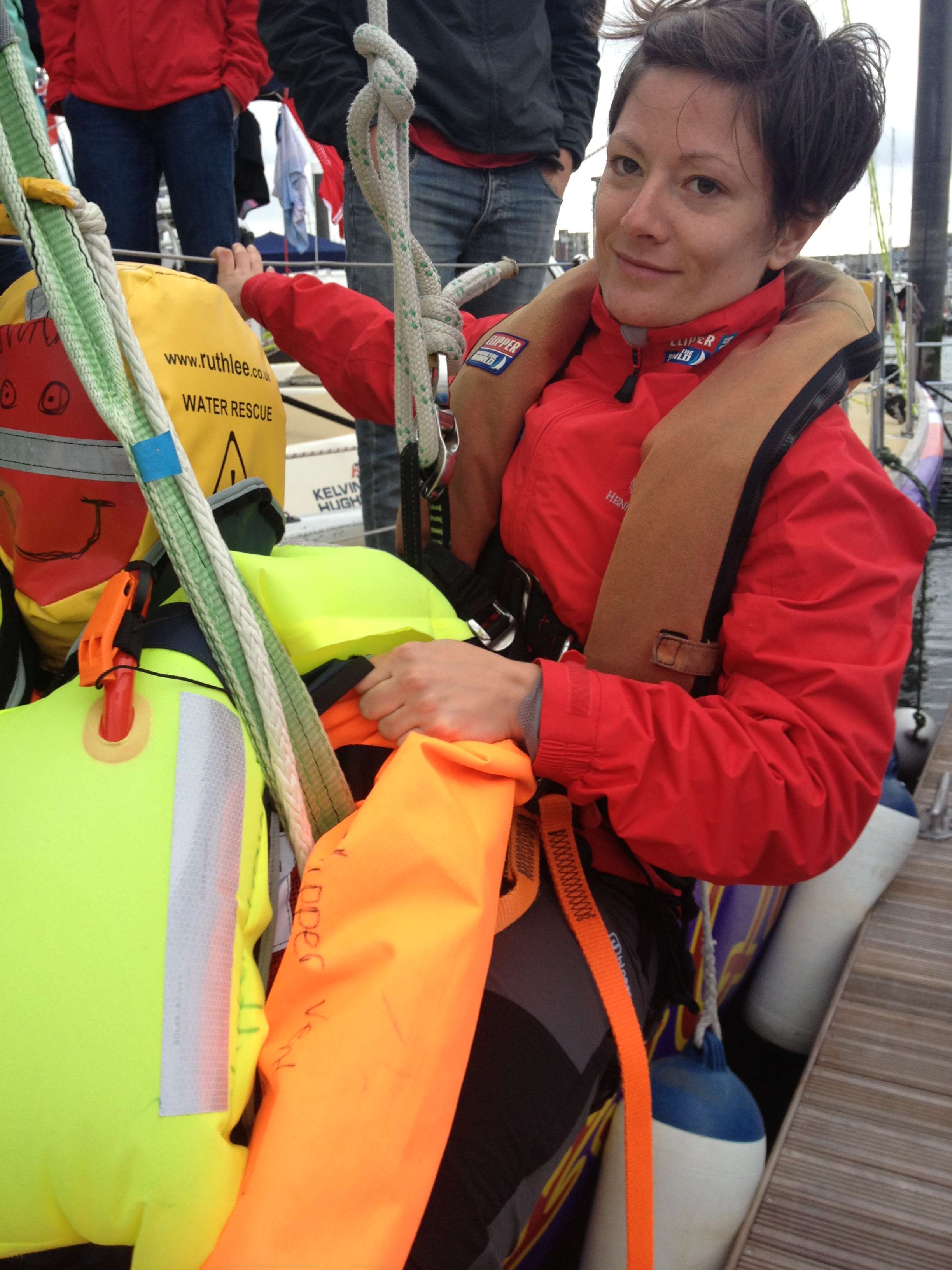 "Man overboard!" – that's a phrase you really don't want to hear, much less be the person in the water! Though I guess if you are the person in the water you would be quite glad to hear it – at least it means that the crew has seen you and the boat will be ...
WHAT Size Were Those Trousers? July 23 2013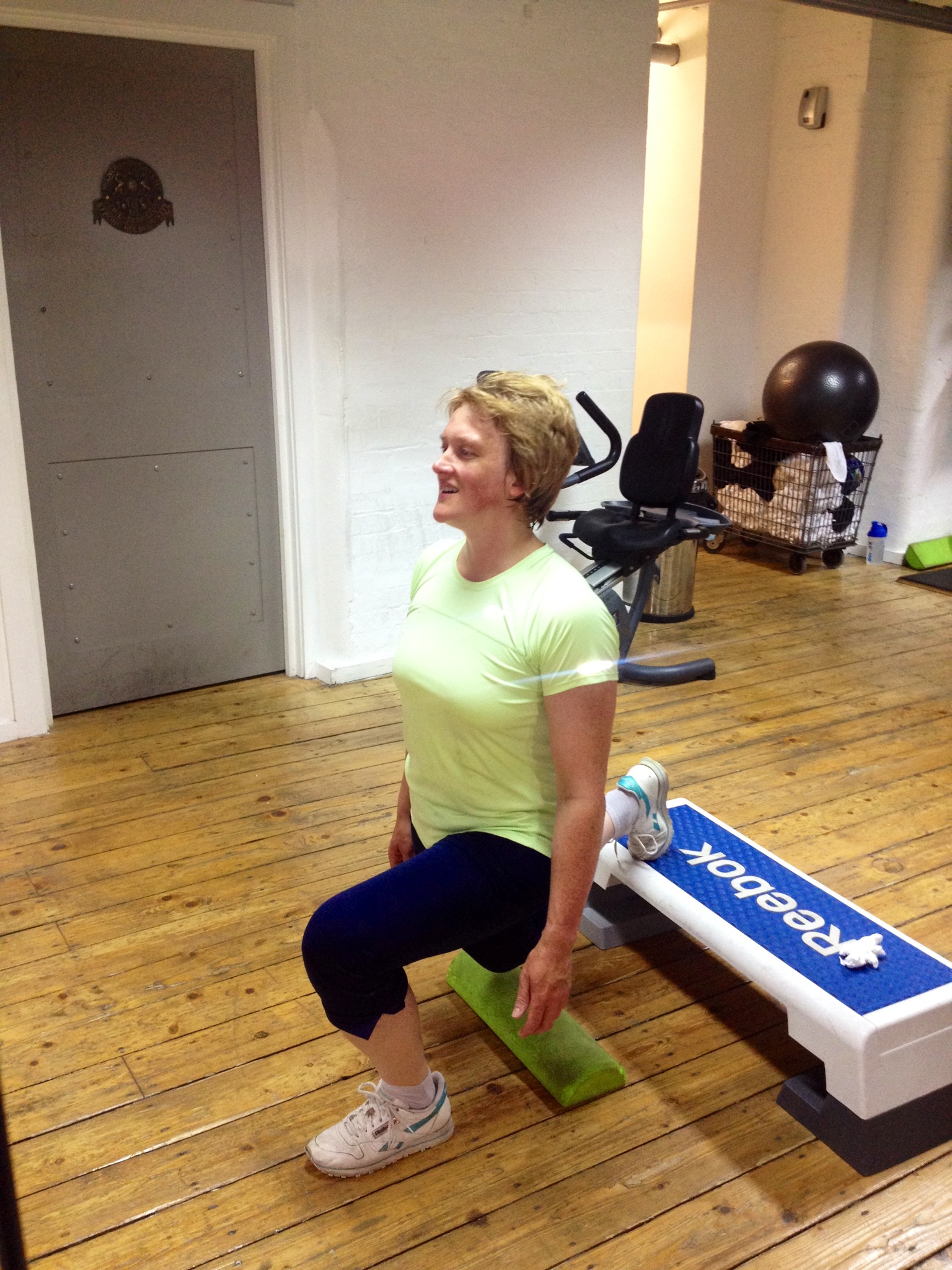 At the weekend I went clothes shopping – in a charity shop as usual – for a pair of black trousers. Summer weight that I could wear to a band concert. I had refused to wear my winter weight ones the week before so turned up in my shorts. And got some ...
Different Strokes July 19 2013

To add to the publicity surrounding last week, Different Strokes added my blog to the Helping Each Other section of their website. Different Strokes is a charity set up by younger stroke survivors to offer support to younger stroke survivors, at a time when most of the services available were aimed at the elderly. In ...
Solihull News: Anita's fighting fit and ready for the high seas July 19 2013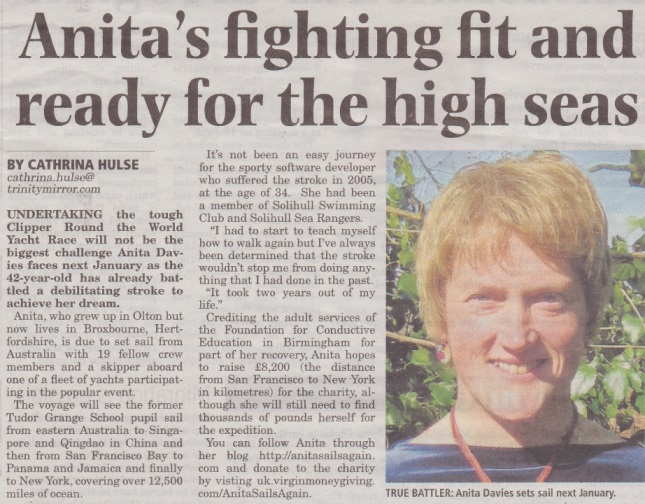 BY CATHRINA HULSE 19 July 2013 UNDERTAKING the tough Clipper Round the World Yacht Race will not be the biggest challenge Anita Davies faces next January as the 42-year-old has already battled a debilitating stroke to achieve her dream. Anita, who grew up in Olton but now lives in Broxbourne, Hertfordshire, is due to set sail from Australia ...
Is that still Start Point? No, again! July 16 2013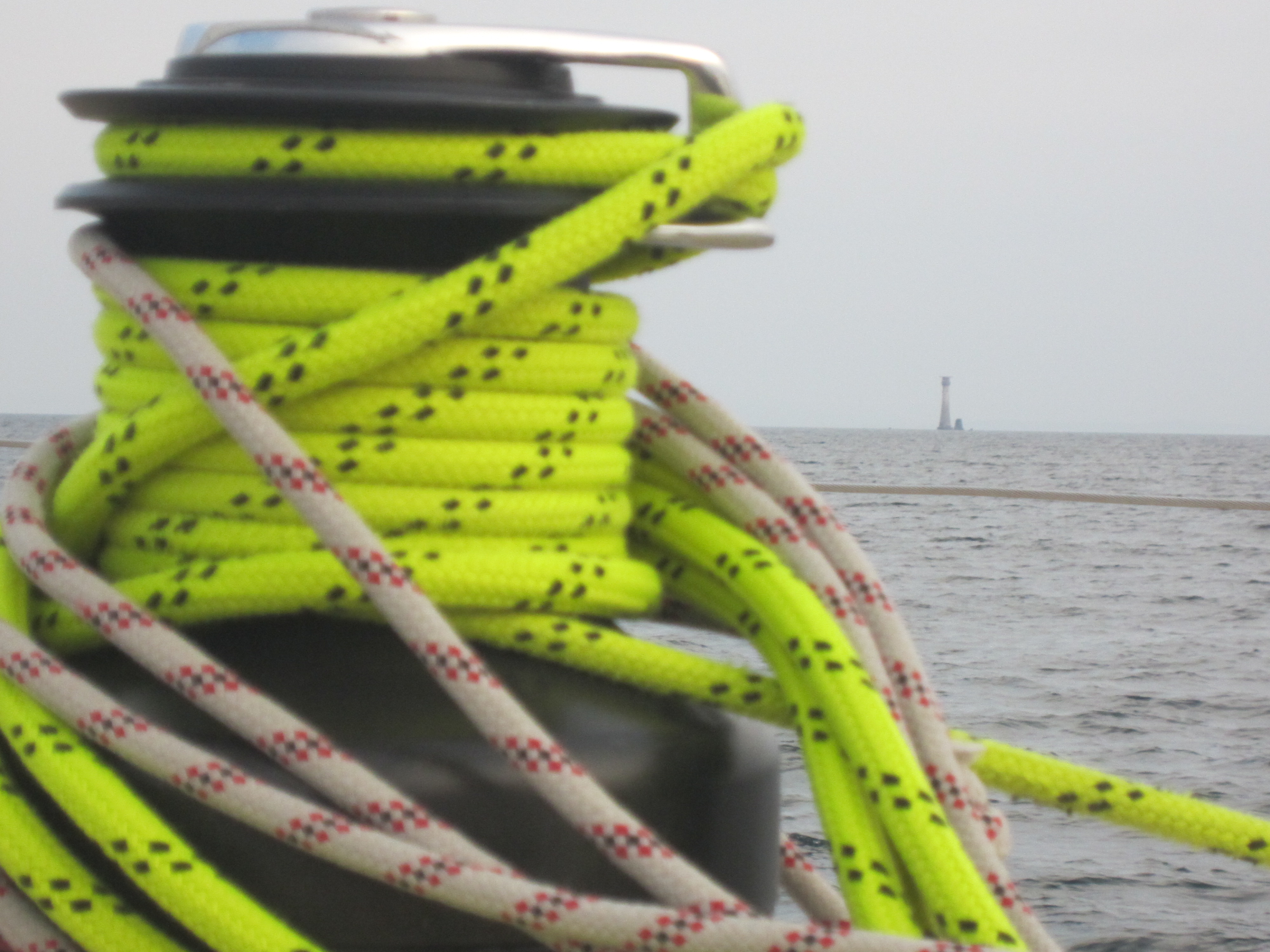 We'd spent the first few days of the course day sailing. This allowed us to consolidate what we'd learned on our Level 1 courses, which for some were the previous week and others several months previously. It also accommodated the sea survival course that the rest of the crew members needed to do. ...
Featured in the Hertfordshire Mercury! July 11 2013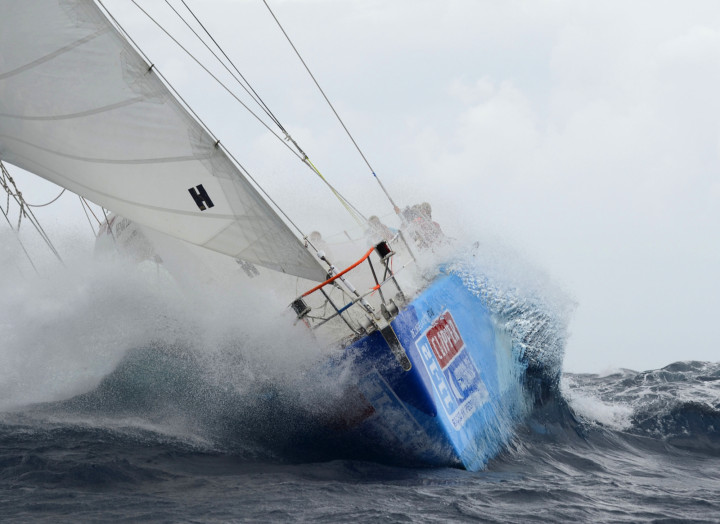 This week I have been featured in my local newspaper, the Hoddesdon and Broxbourne edition of the Hertfordshire Mercury. Here's the article.
Sometimes it's good not to be strong enough July 10 2013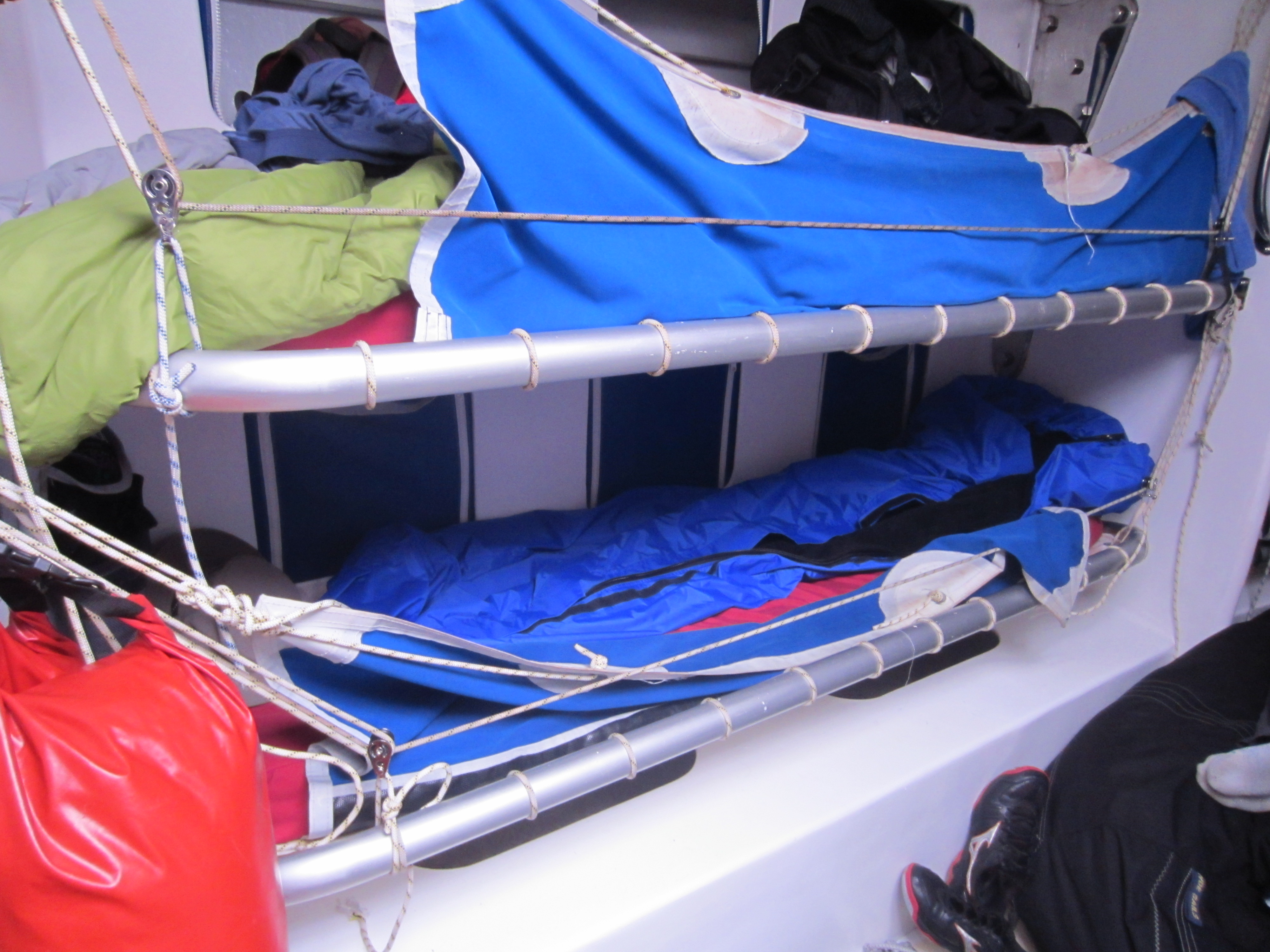 Each of us sleeps in a bunk. It has a mattress and enough space for you and your sleeping bag. And in port or under engine power, it's horizontal. But we will be sailing. When under sail, the boat and therefore your bunk will be at an angle. So it has a "leecloth" which can, ...
"The sense of achievement" July 9 2013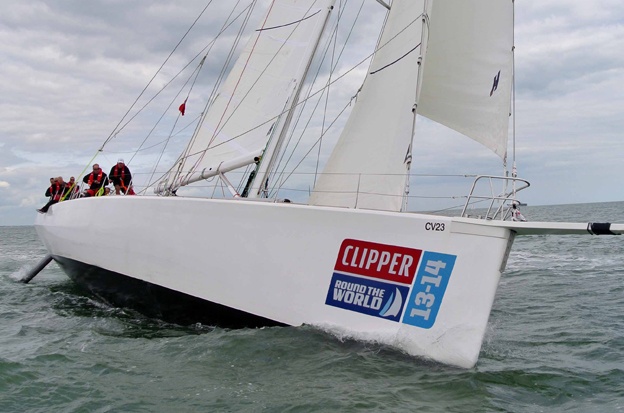 On 8 July 2013, Clipper Ventures featured my story on their website. Anita Davies (42) suffered a stroke at the age of 34 yet was determined not to let that affect her life and will take part in Legs 5 and 7 of the Clipper 13-14 Race. She recalls, "I had seen the Clipper Race advert in ...
Watching the Sunrise July 8 2013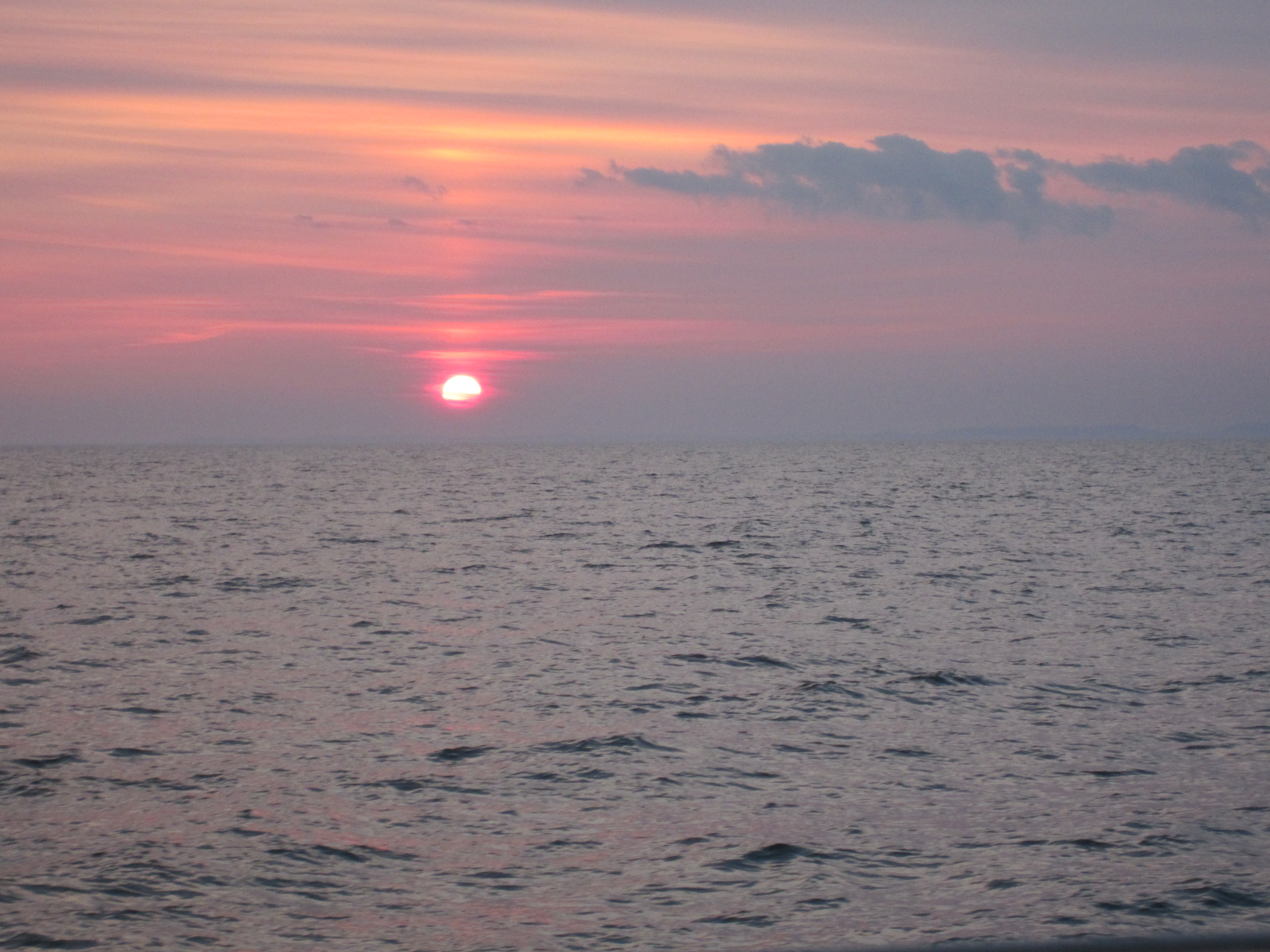 We spent one night at anchor, in Studland Bay just outside Poole. While at anchor someone has to be up on watch, mainly to make sure that we don't crash into anything – yes it's possible if the anchor has stopped holding the boat to the seabed for any reason. At random, our skipper allocated ...
Open House July 3 2013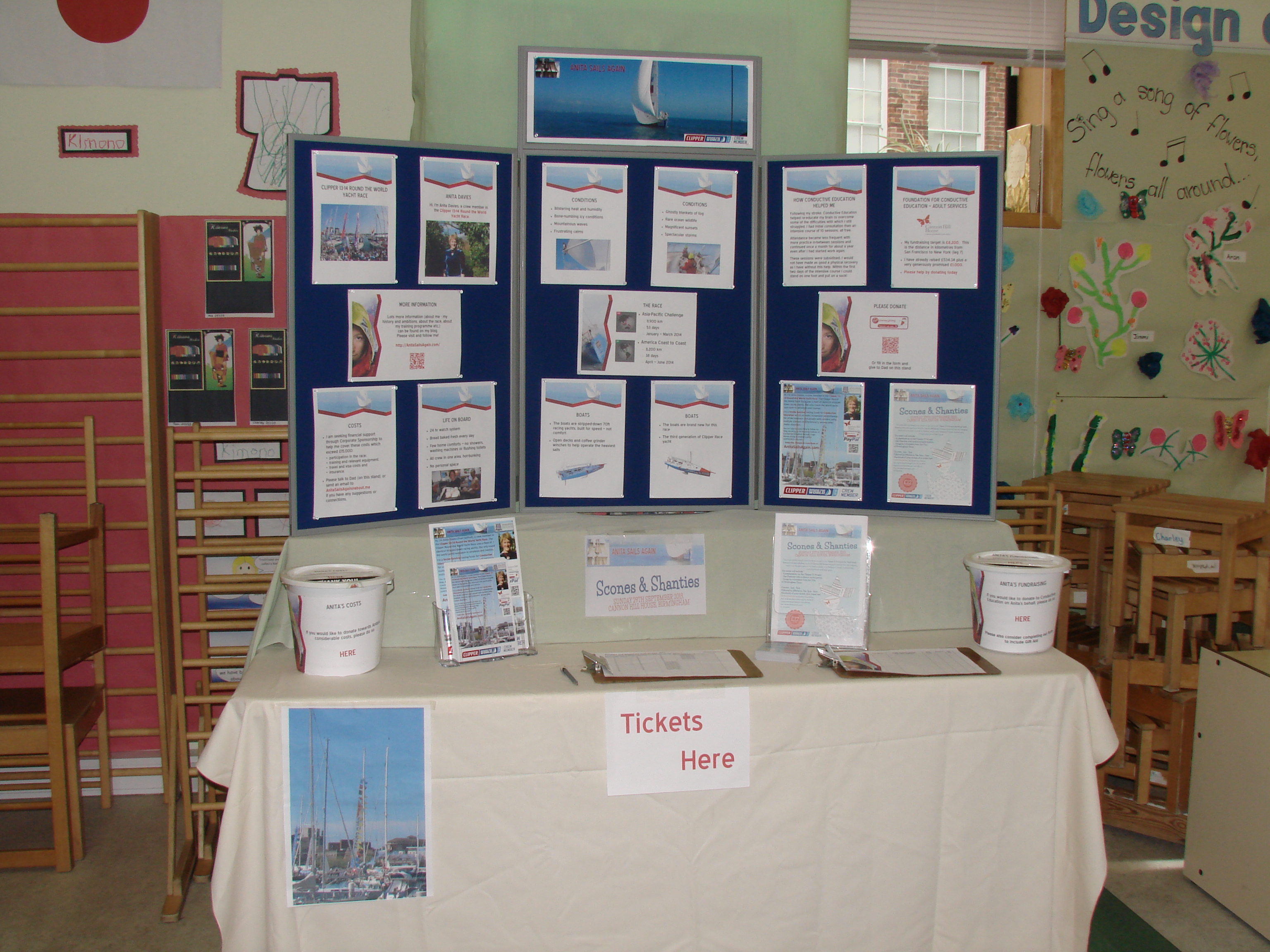 Open House was held at Conductive Education on Saturday 29th June.  We had several aims: publicise Anita's challenge; sell tickets for the Scones & Shanties concert; fundraise towards Anita's £8,200 target for Cannon Hill House; try to attract Corporate Sponsorship towards Anita's considerable costs. Where was Anita?? – Sailing (where else?), Level 2 again. Where was I?? – Singing (not driving ...
We Won't Go Hungry July 2 2013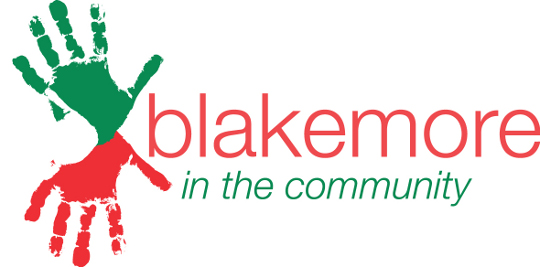 The Blakemore Foundation has very kindly donated the "bits and pieces" for our promised cream tea. For our Scones & Shanties concert, thanks to their help, we WILL have cream, jam, butter, tea, coffee, milk, sugar, cold drinks and tissues. Thank you for helping to fill up our concert-goers! Now all we need is concert-goers!
Scones for Scones & Shanties Concert July 1 2013

Michael Hogan, of Sonja's Bakehouse in Olton, will provide the scones for our Scones & Shanties fundraising event.  Thank you very much, Michael.
RYA Sailing with Spinnakers June 30 2013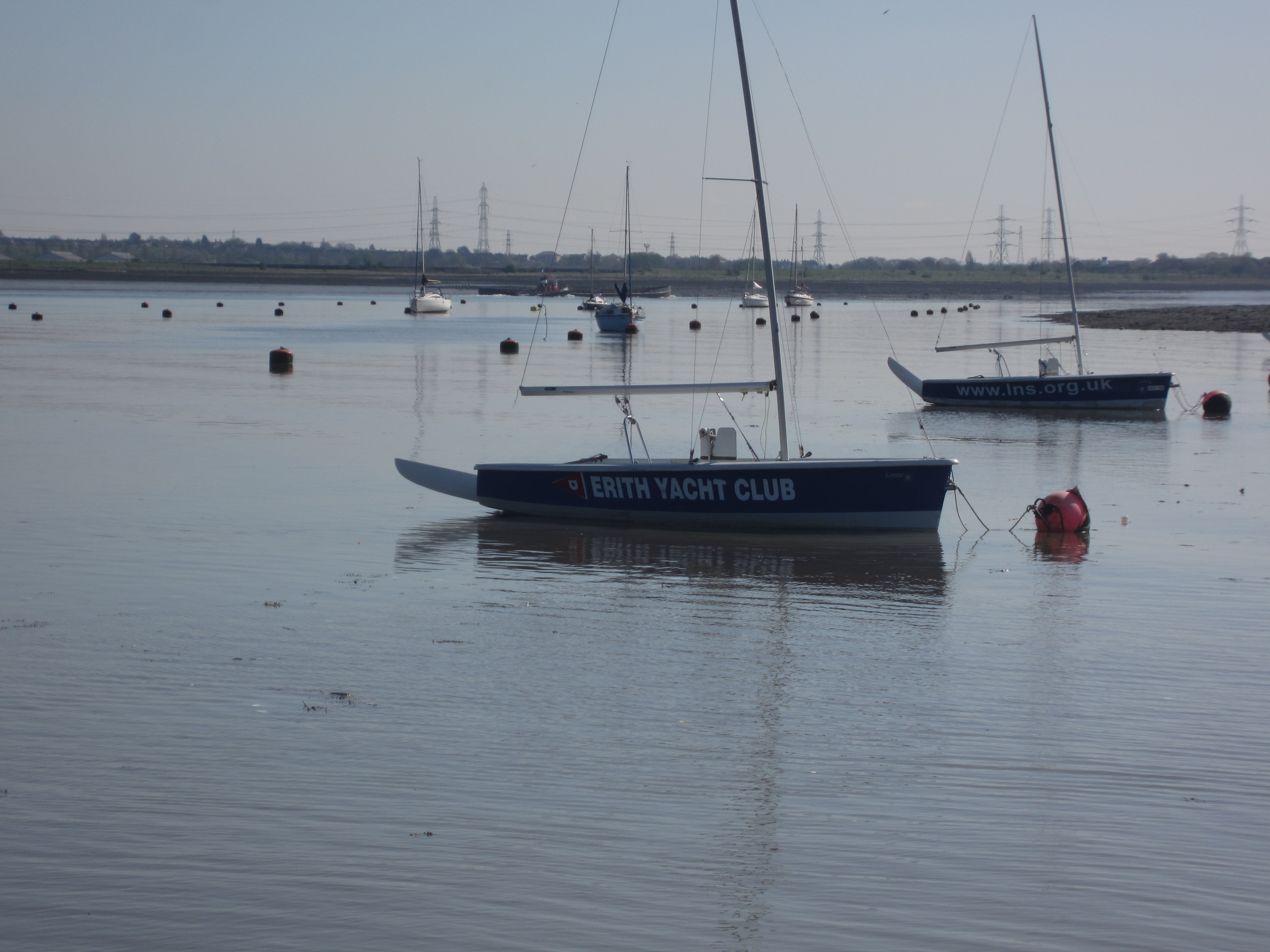 At work one day one of my colleagues asked if I was interested in an RYA Sailing with Spinnakers course over a weekend at his local yacht club on the Thames. The first time I had ever sailed with a spinnaker was on my Level 2 course a few weeks earlier, and I think ...
No Regrets June 27 2013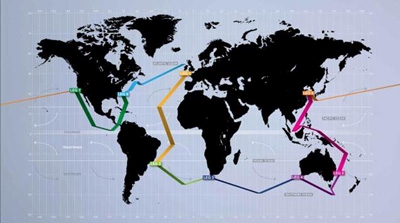 Part of the crew allocation presentation, before we got told who our skipper and teammates are going to be, was a speech by Sir Robin Knox-Johnston in which he addressed the topic of not going through your life with any regrets. He said that as Clipper 13-14 crew members, we would not regret taking part. For ...
RYA Sea Survival June 23 2013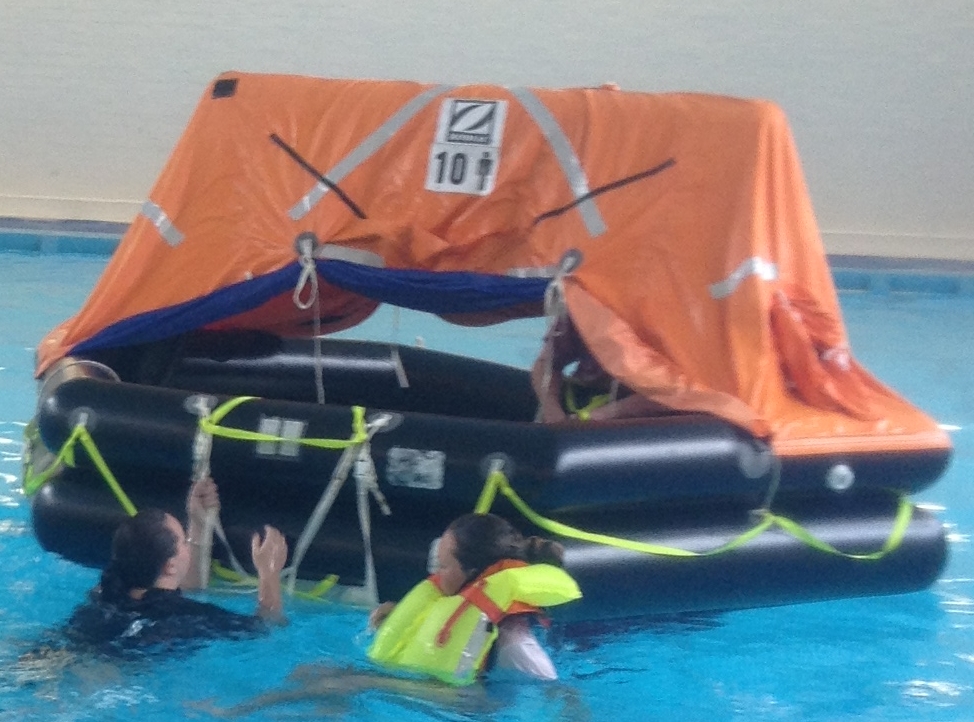 We didn't want to arrive late, so instead we arrived about an hour early, even before the course instructor, much to his surprise! This course was our RYA Sea Survival training, a one day course which forms a mandatory part of our race preparations and is completed as part of the Level 2 training. A lecture session ...
Jazzstrata at The Malt House – Week 3 June 19 2013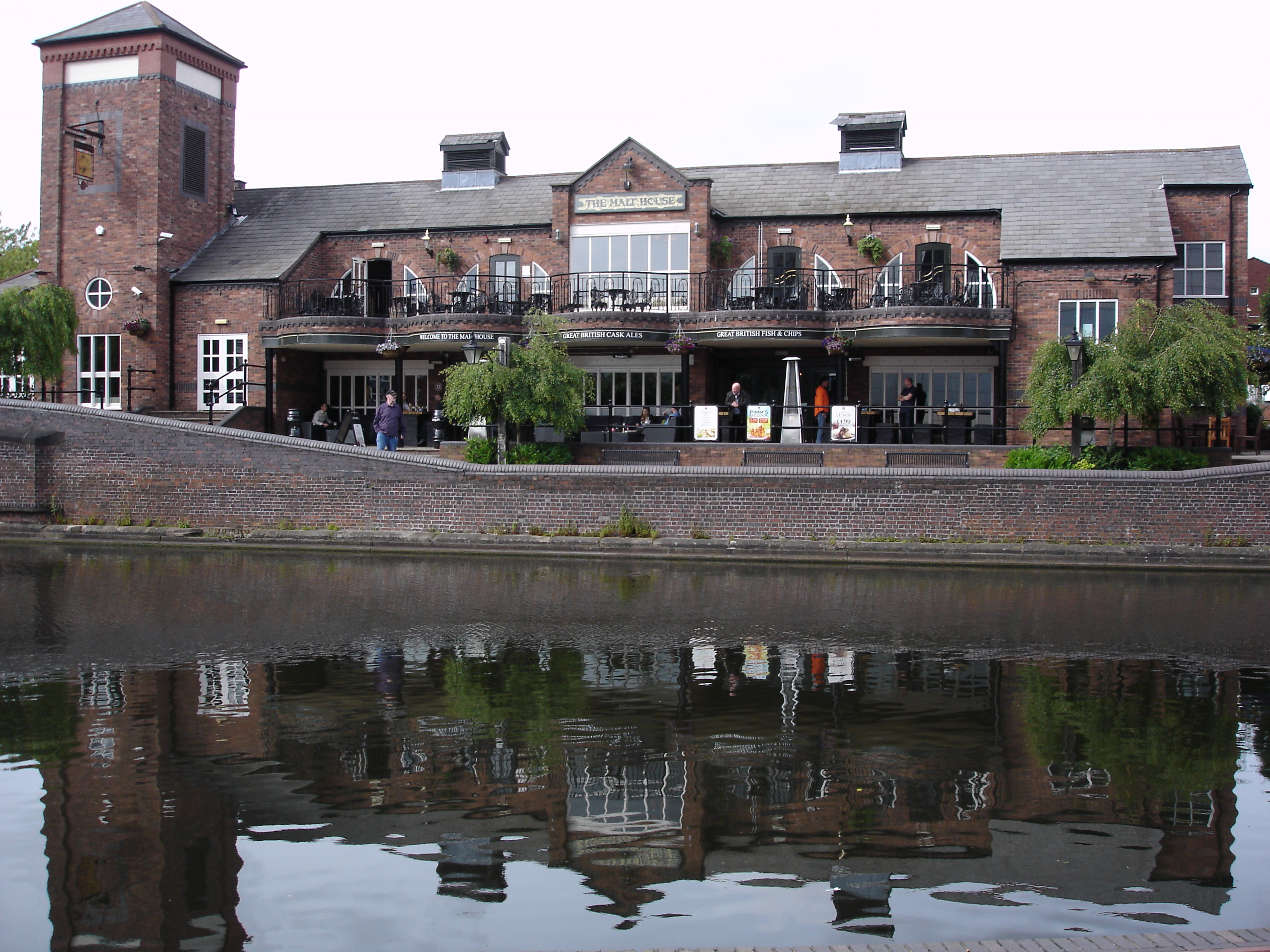 This third event was also dedicated to Anita's aim to raise funds for Adult Services of the Foundation for Conductive Education. The day dawned bright and sunny and I thought that the weather would be like last week – warm and sunny with all the outside tables full of young men!! No such luck!! By the time Ray and I ...
Level 2 Training – Take 2 June 17 2013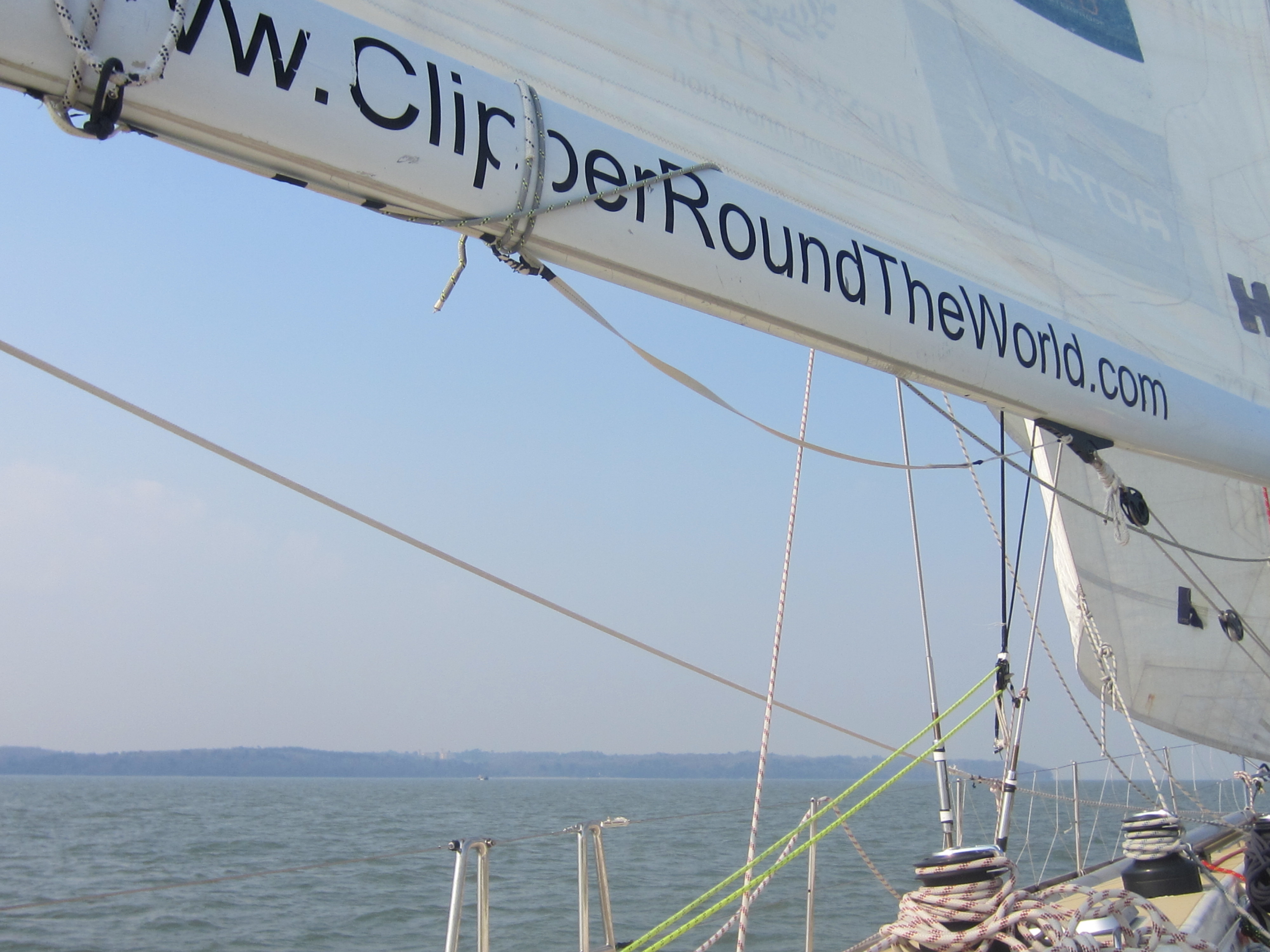 Looking forward to my second week of Level 2 training, starting on 22 June. This was recommended as beneficial for me by my skipper Juan after my first experience of it in March. Found out today that I will have a different skipper this time, on Qingdao. Hope it turns out to be a ...
Jazzstrata on a Sunny Day, 9th June June 12 2013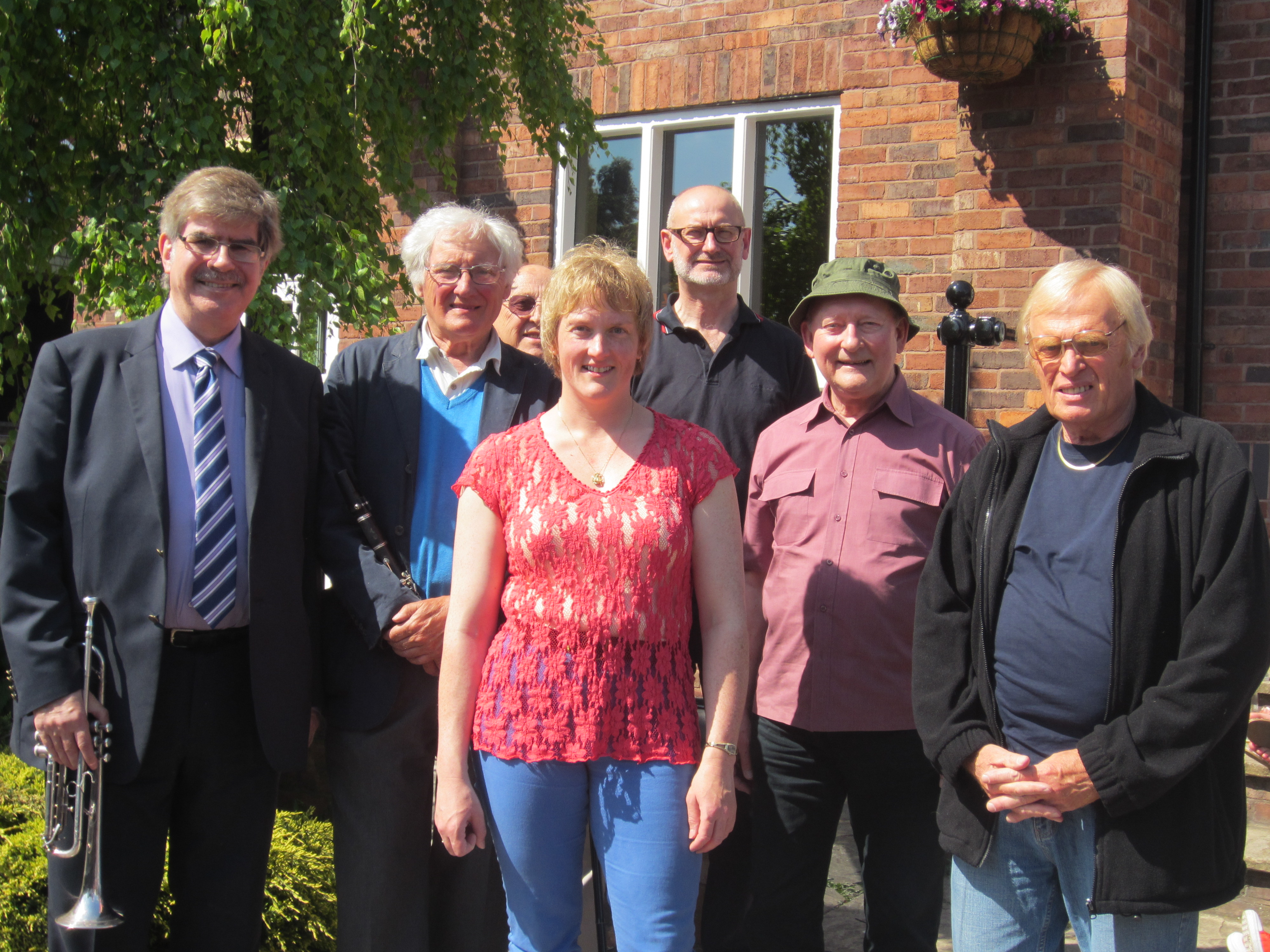 This second event by Jazzstrata, at The Malt House in Birmingham, to raise funds for Adult Services of the Foundation for Conductive Education saw Mum and me selling the tickets for the raffle. Mark, their usual raffle ticket seller, was on holiday in Istanbul. It was a beautiful day, the pub was packed and many were ...
Jazzstrata at The Malt House – 2nd June June 4 2013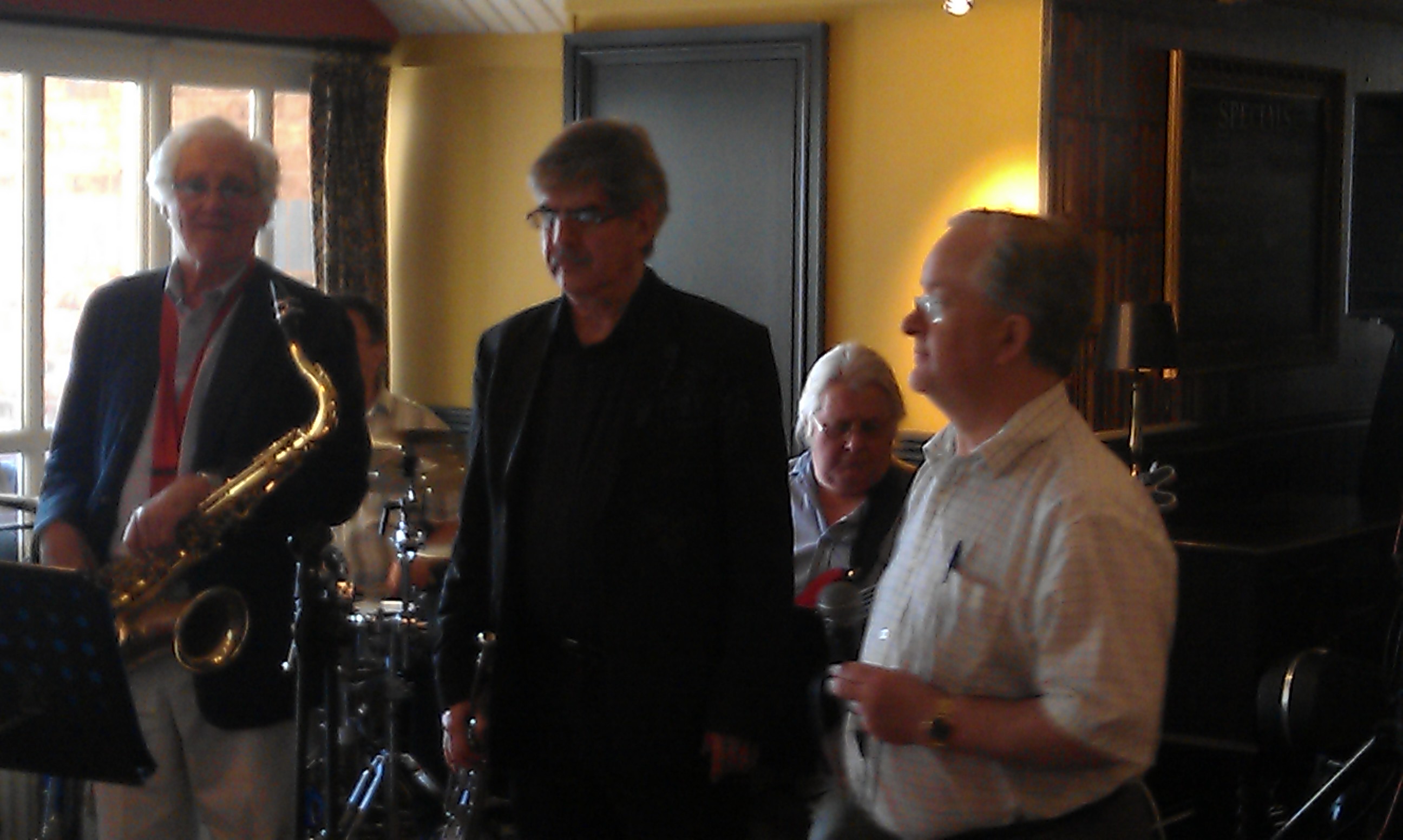 This event was dedicated to Anita's aim to raise funds for Adult Services of the Foundation for Conductive Education. Come along to our next event on the 9th June to meet Anita and hear all about her plans. Ray and I went along for a great jazz session but unfortunately Anita was elsewhere doing "something" with her clarinet!  I understand the ...
Scones & Shanties May 31 2013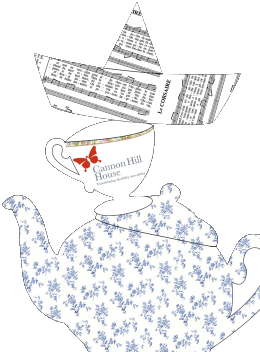 SUNDAY 29TH SEPTEMBER 1pm – 3pm followed by Afternoon Tea, 3pm – 5pm (Sandwich of your choice plus cream tea) Cannon Hill House Russell Road Moseley Birmingham B13 8RD Please come to this event to help raise significant funds for Cannon Hill House which provides vital life-changing conductive education services for disabled people with Parkinson's, stroke, cerebral palsy, multiple sclerosis and head injury. This ...
The Bluebell Cider House May 30 2013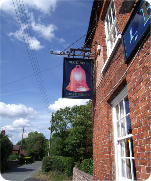 The new owner of the Bluebell Cider House in Hockley Heath, Alan Fox, will provide the sandwiches for our Scones & Shanties fundraising event. Knowing Alan, the Bluebell and the chef, we are very sure that no-one will go home hungry! Thank you to our very first Sponsor.
Jazzstrata at The Malt House in Birmingham – Sundays, 2nd and 9th June 2013 May 27 2013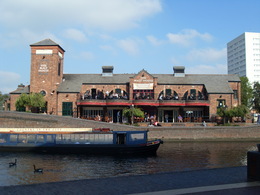 Both weeks, 1:00pm – 3:30pm ish! Relax, have a drink (and food as well if you wish) and enjoy well over 2 hours of live jazz by regular group Jazzstrata. The Malt House 75 King Edward Road Brindley Place Birmingham B1 2NX You can also find the Malt House from the north side of the canal, opposite the Sea Life Centre. Both of ...
Nutrition Plans May 24 2013
The aim of the nutrition plans I have been given is to lose body fat while building and then maintaining lean muscle mass. The specifics were worked out for me using my current (at the time) weight and body fat percentage. I followed the first one for six to eight weeks, except over Christmas and ...
Man Overboard in the Head May 22 2013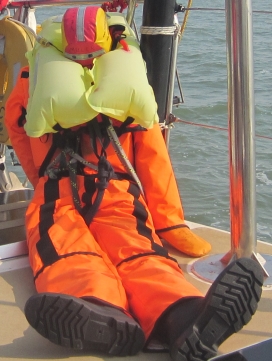 We practise a man overboard drill constantly, but what no one tells you is this. What you should do if the shout goes up, and you've just spent twenty minutes getting out of all your layers, all so that you can answer the call of nature. So you've got your knickers (sorry boys), thermals, mid-layer and ...
Crew Allocation – Friends and Family View!! May 17 2013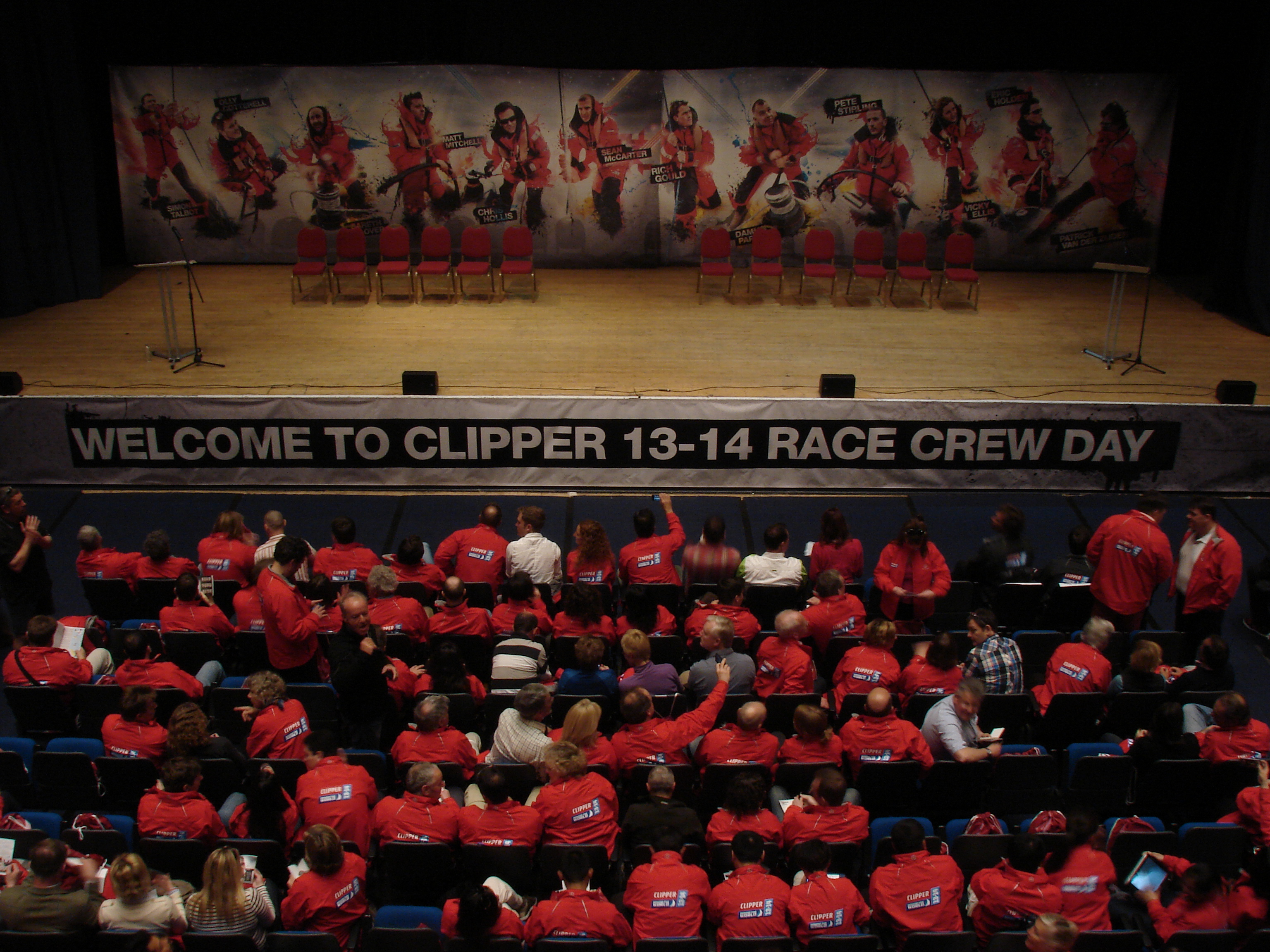 Well, after a good breakfast, we met Anita and walked to the Guildhall – at least the park was open this time! They had warned us about the possibility of queues and they weren't joking. After a long while we managed to reach the Friends and Family sign-in table, all well and good. Then ...
Crew Allocation – The Evening Before – Friends and Family View!! May 16 2013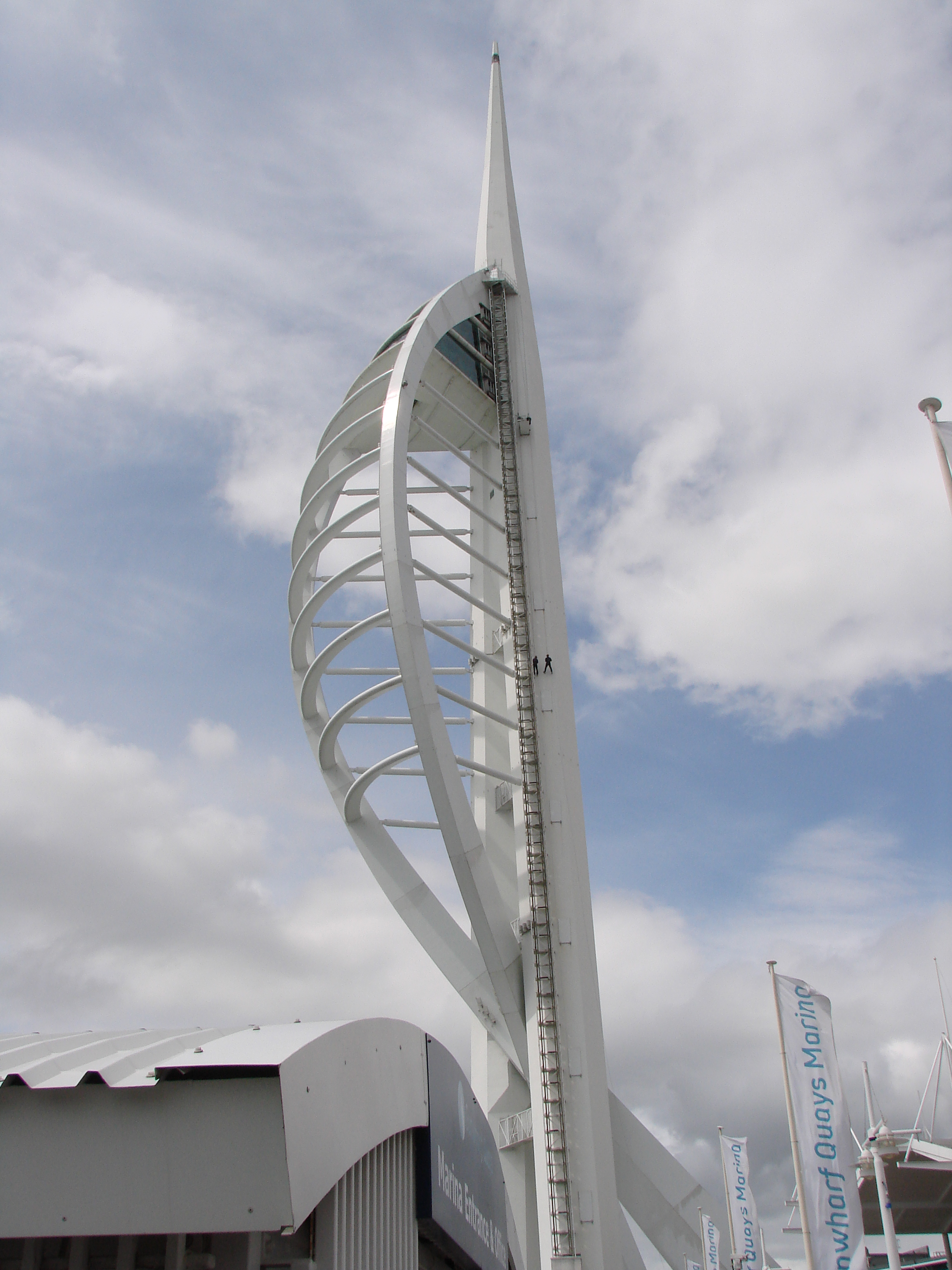 Great – Mum and Dad were both invited to this important event. We had already booked accommodation – this was the the hotel right next door to where Anita was staying. We drove down to Portsmouth arriving later than we'd hoped but still in time for a meal in our hotel with Anita. Unfortunately ...
Team Eric! May 14 2013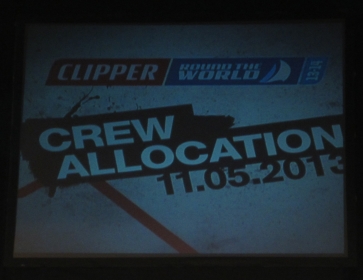 Well, crew allocation came and we filed into a hall in the Guildhall in Portsmouth, each wearing our red Clipper race jackets. I had collected mine earlier, after joining the back of the queue that stretched all the way across the square in front of the Guildhall. It's a bit big but on the next ...
Skippers and Me May 13 2013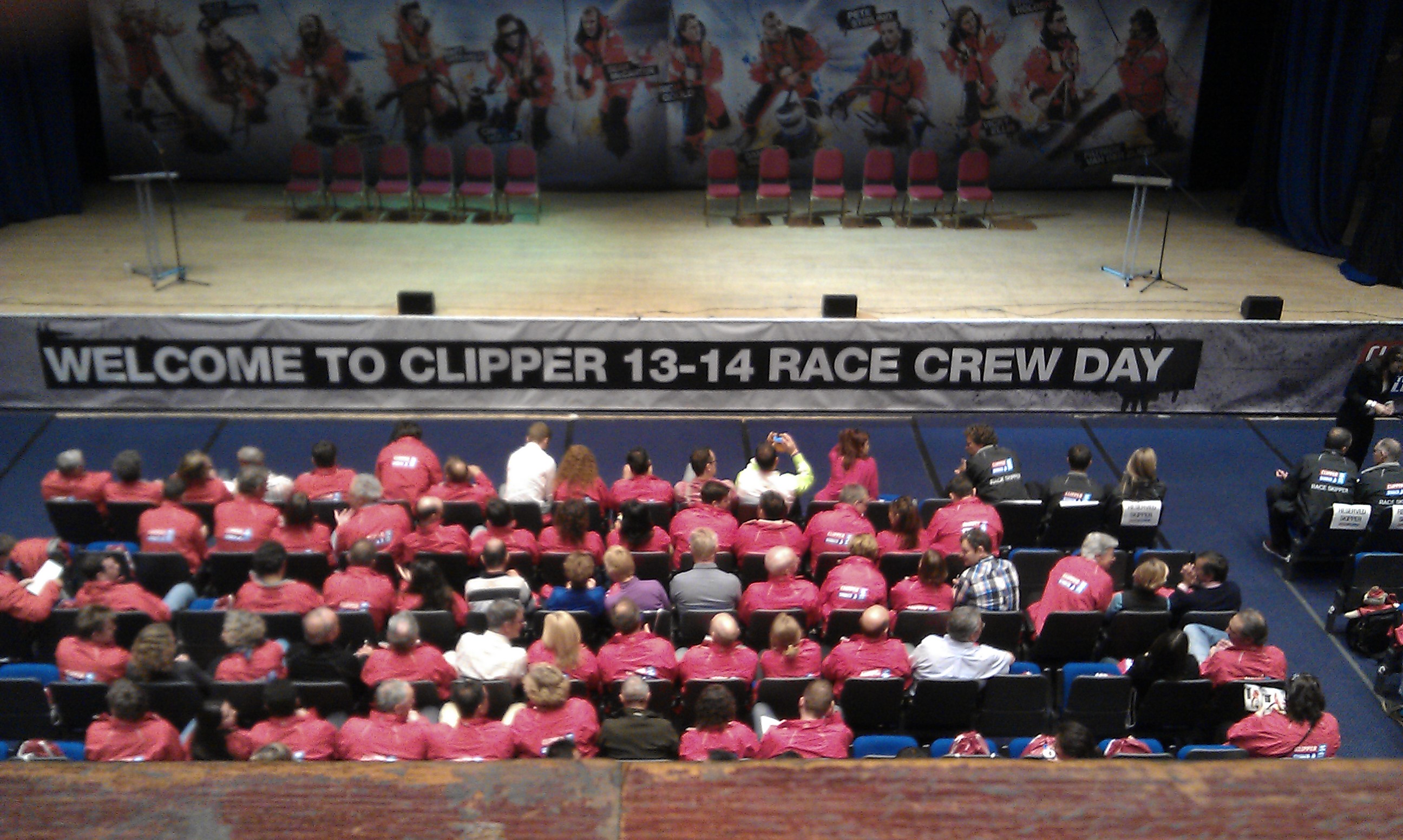 When the skippers for the 13-14 race were announced back in April,  I read each of their profiles but didn't know very much about them.  Sure, I was curious about which of them would eventually be mine, but I didn't spend huge amounts of time trying to work out which would be best. It wasn't ...
A night in the White Swan May 12 2013
The night before Crew Allocation we were due to go to a talk by Ellen MacArthur. This was cancelled at short notice due to illness.  Too late to change travel plans, I travelled down to Portsmouth straight after work.  I met Mum and Dad and, hungry,  we ate in the George. There was a post in ...
I must need my head examined! May 10 2013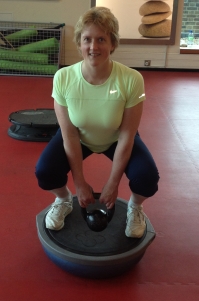 Don't be mistaken. Don't be misled. The smile is not a smile. The smile is a grimace. Roughly translated the smile would say "If I ever get off this Bosu ball without dropping this 12kg weight on my toe, you are for it. Darrell you want me to do how many!? ...
Clothing Crises May 10 2013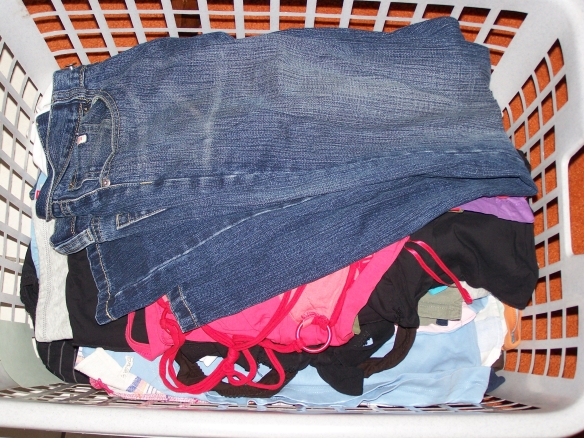 I keep having clothing crises. The sort where you've forgotten to do the laundry and you've got to magic some clothes from somewhere before you can get dressed. Or is that only me? Well mine tend to be with a difference – the clothes are clean, just I can't keep them up. Getting dressed for ...
Race Start May 9 2013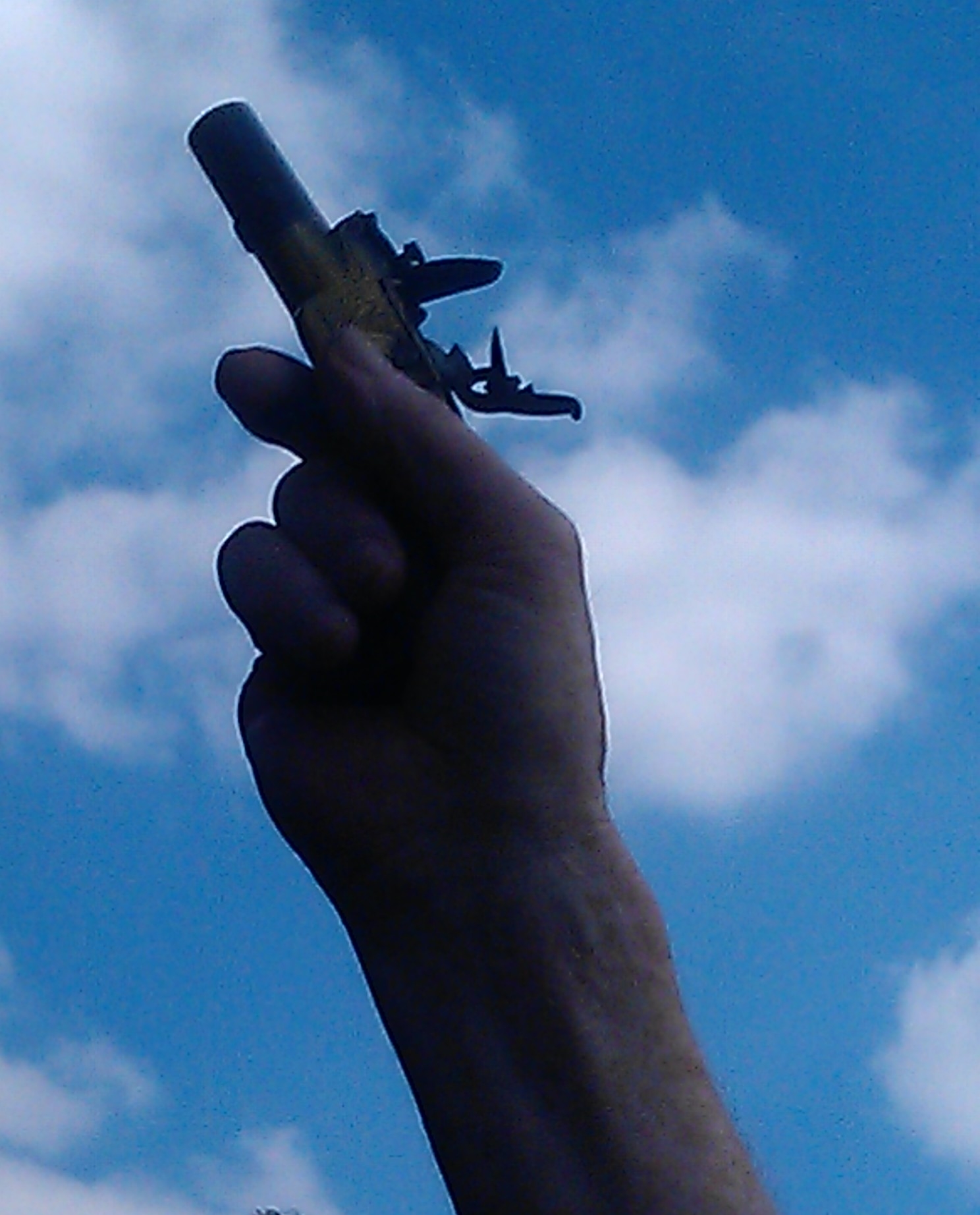 Clipper 13-14 Race will start on Sunday 1 September in the south of the UK from a port that is new to the race.
Level 3 Training May 9 2013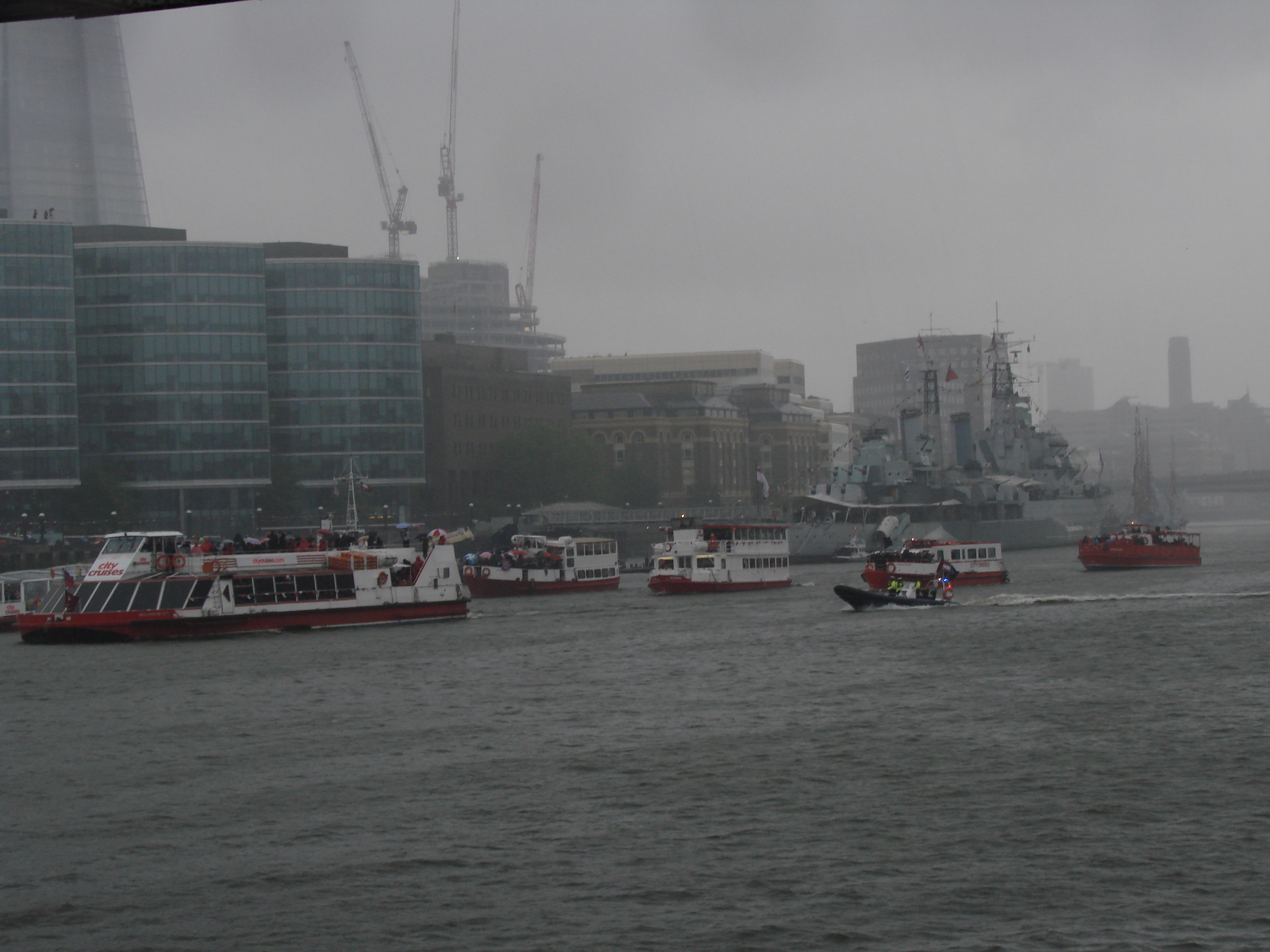 My Level 3 training is booked to start on the 5th August.
Crew Allocation May 9 2013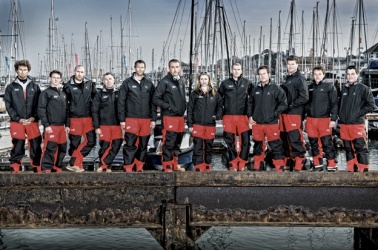 Nearly here. Accommodation booked! Talk the previous evening by Dame Ellen MacArthur. Tickets booked and Dad and Mum both coming to the talk AND the Crew Allocation Day.
Race Start Date Announced April 24 2013

Clipper 13-14 Race will start on Sunday 1 September in the south of the UK from a port that is new to the race. I notice that it doesn't say a south COAST port!! I wonder where "south" starts? Can't be Birmingham, the canals aren't deep enough!! Ummmm …. Birmingham isn't a port ...
Clipper Skippers Revealed April 10 2013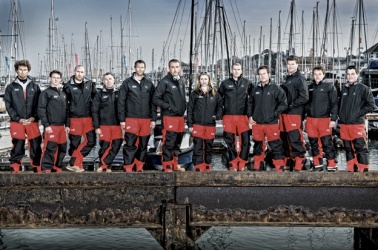 Clipper Race reveals 'dynamic dozen' to command new global yacht fleet. I see that there are 11 men and just one lady! I wonder who will be my skipper and whether I have already met him or her? Not long to wait now – will find out on 11 May at the Crew Allocation! The ...
Level 2 Training March 22 2013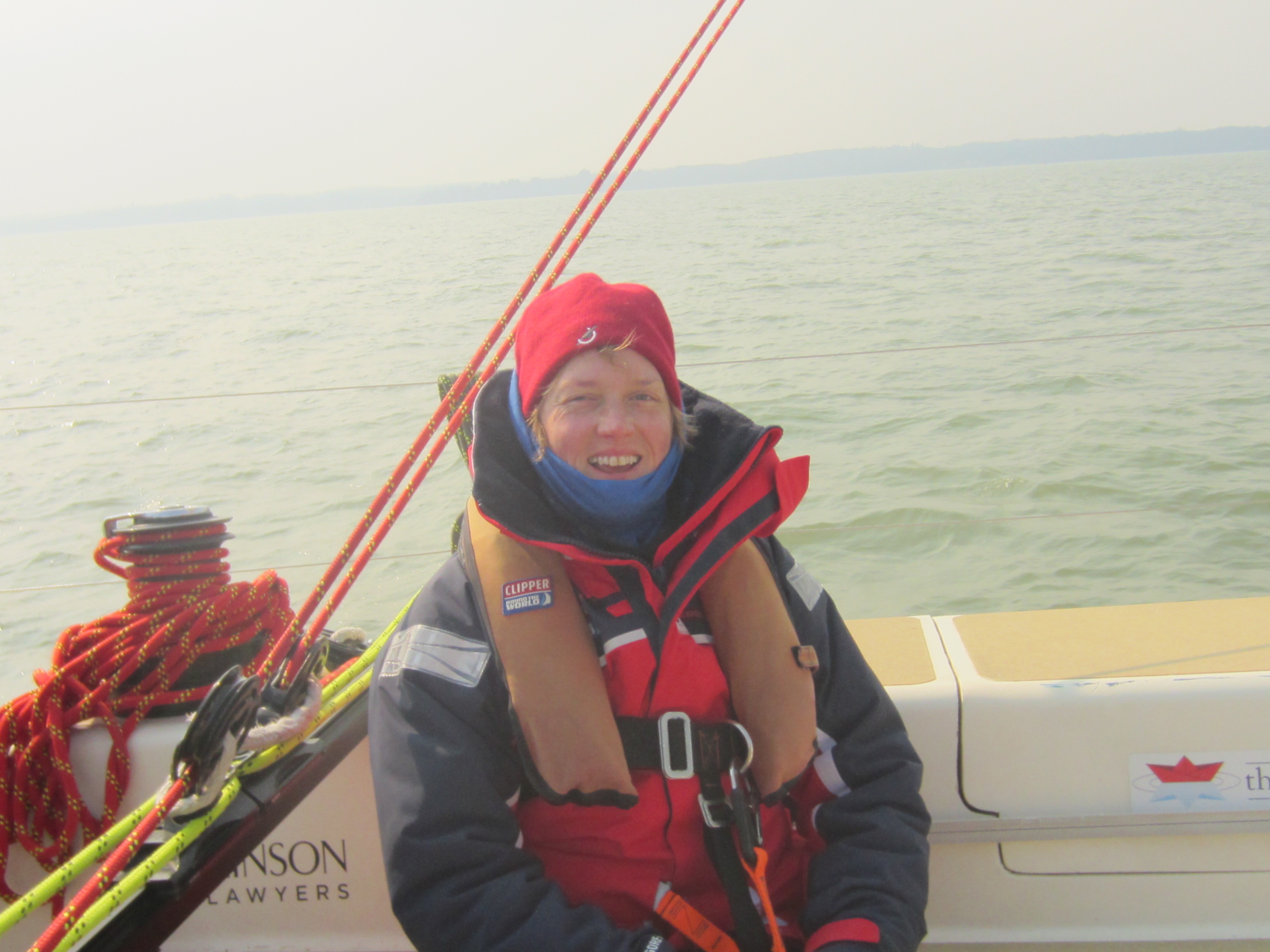 My Level 2 course, or as it turned out, my first Level 2 course, took place at the end of March. I was hoping it would be a little warmer than the Level 1 course at the end of February. It wasn't. There was one day when I could shed a light ...
You Passed! March 9 2013

"You Passed". Such simple words, but spoken by the skipper as he gave me my feedback at the end of the Level 1 training course I took in February, they meant so much to me. I managed not to give him a hug so tight he would have had trouble breathing. I ...
Level 1 Training (again) March 2 2013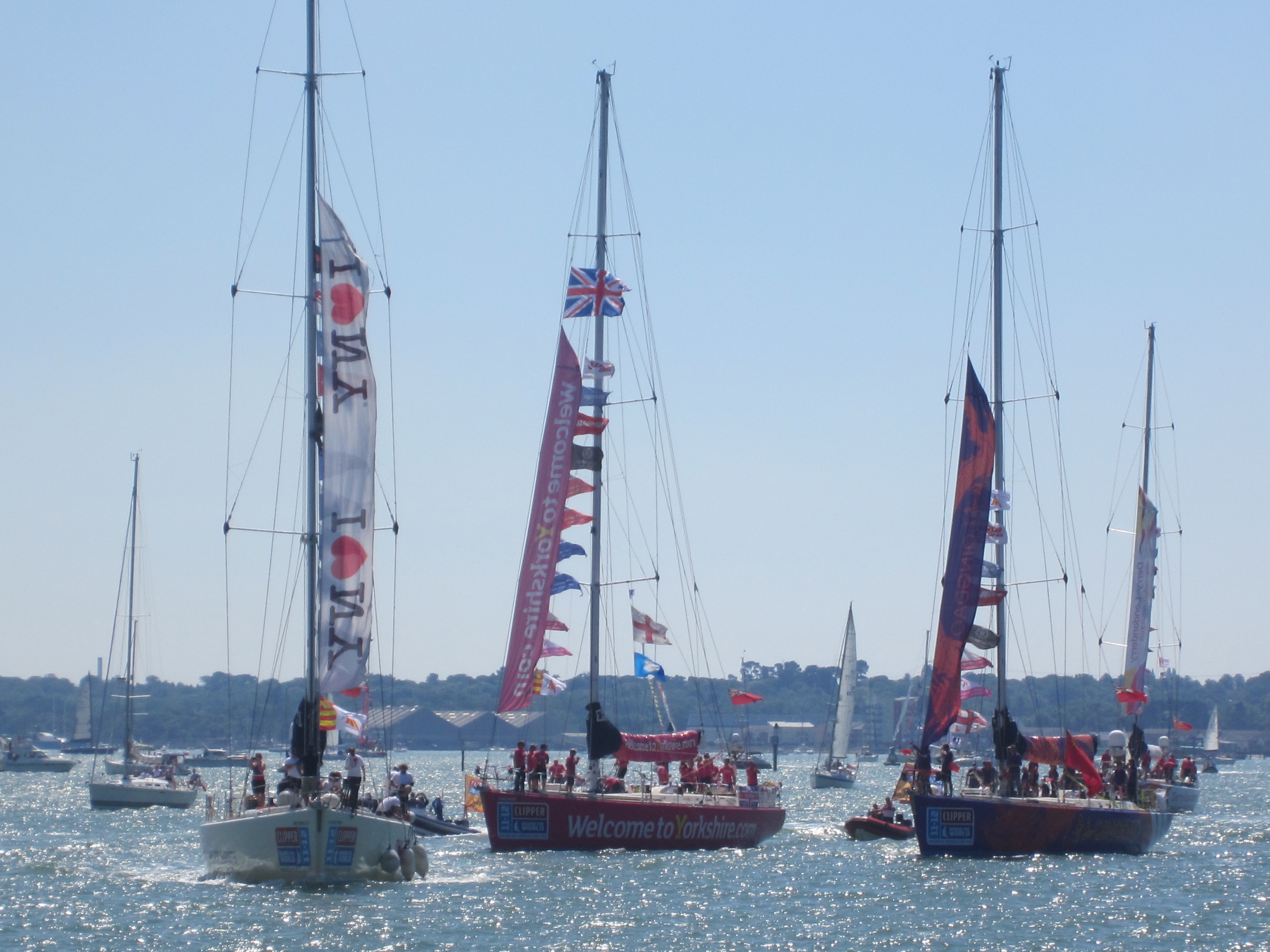 Well this time when I went I was so nervous I forgot to get off the tube. I only had to go one stop from Liverpool Street to Bank, but next thing I knew we were leaving Bank, the doors were locked and it was too late. Not a good start. I ...
Crew Briefing January 19 2013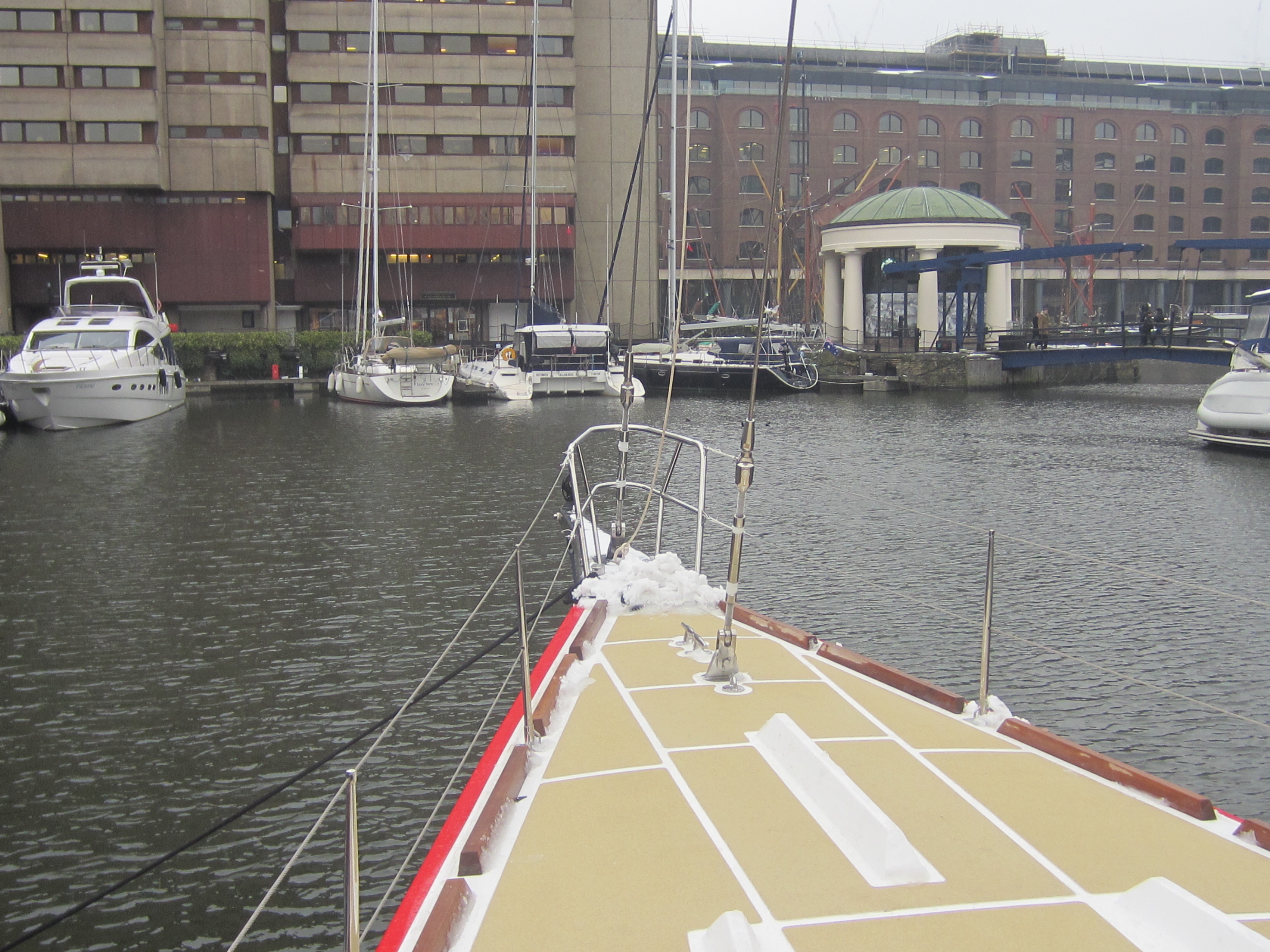 The crew briefing took place on a rather cold snowy day in January in St Katharine Dock. The weather meant that some crew members were unable to attend. I was booked to attend the crew briefing in the morning, and view the new Clipper 70 afterwards. The briefing consisted of a presentation by various ...
Unveiling Clipper 70 January 15 2013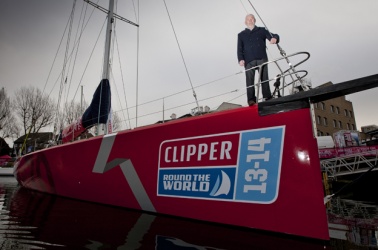 In January 2013, over 3,000 people attended a full week of events at St Katharine Docks, London.  My friends and I were among them! The purpose of the events was to unveil the first of the fleet of brand-new Clipper 70s which will be used in the 13-14 race. On Saturday 19th I was booked ...
Theory Course December 1 2012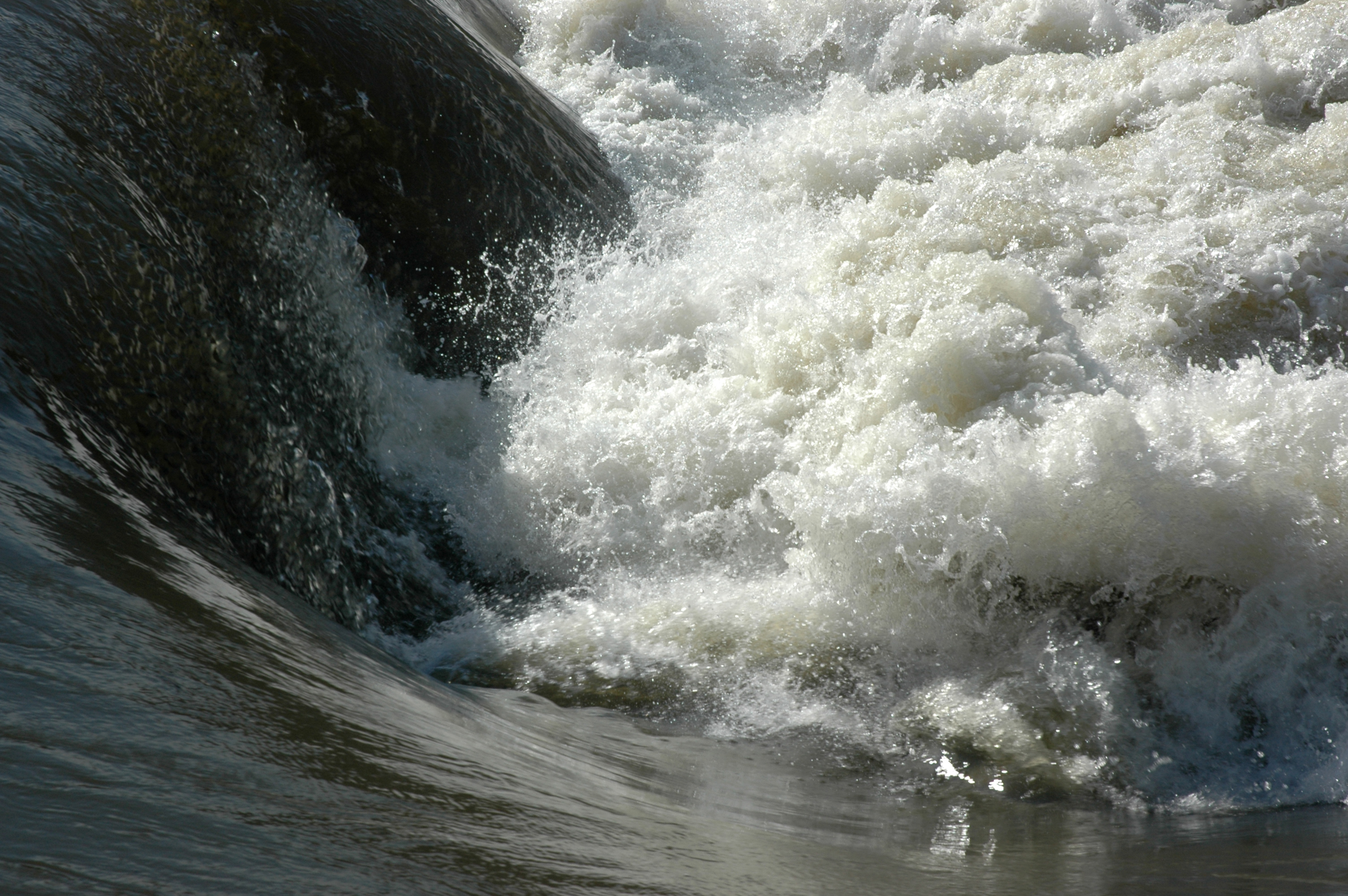 The term "theory course", which encompasses an optional course provided by Clipper, implies that it is one course. In a way it is, but it comprises several sections: RYA Essential Navigation and Seamanship – a 2-day course providing an introduction to navigation theory safety and seamanship ISAF Offshore Safety at Sea – a course designed to ...
Personal Training October 15 2012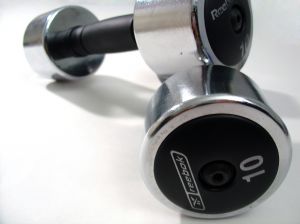 Thanks for the picture Mum, but sessions with Darrell are nothing like this. He does not wear a pink tu-tu. My personal training consultation with Darrell Rabess was on 29th November, the earliest sessions could start was December, and I needed them to be complete before my Level 1 training was due to start at ...
Swimming October 13 2012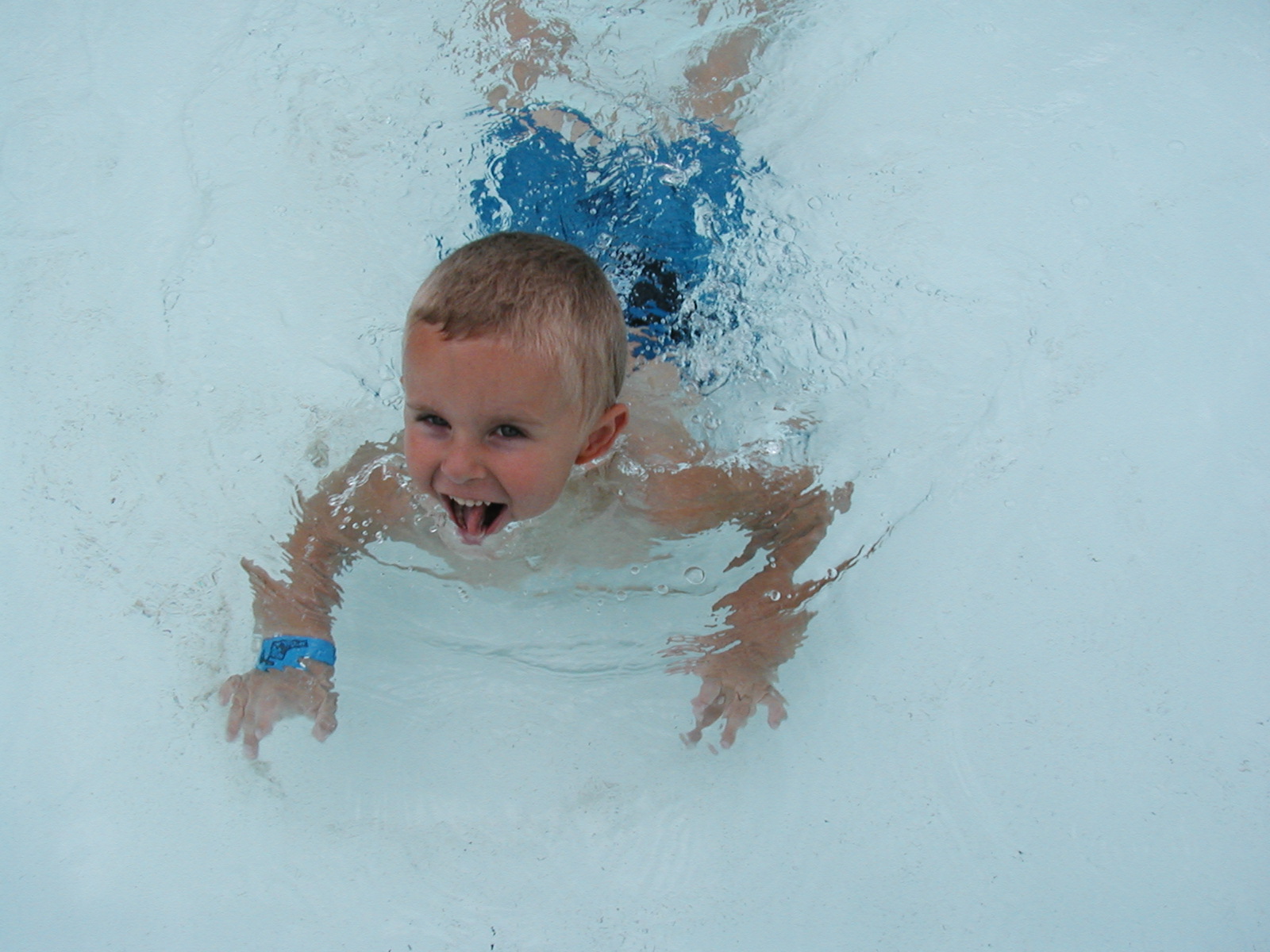 I swam for Solihull Swimming Club until I went to university. By then I had developed a sensitivity to chlorine that means I have the symptoms of a head cold for the rest of the day after a swimming session in a chlorinated pool. A few years ago I started swimming just once per week ...
My Plan of Action October 11 2012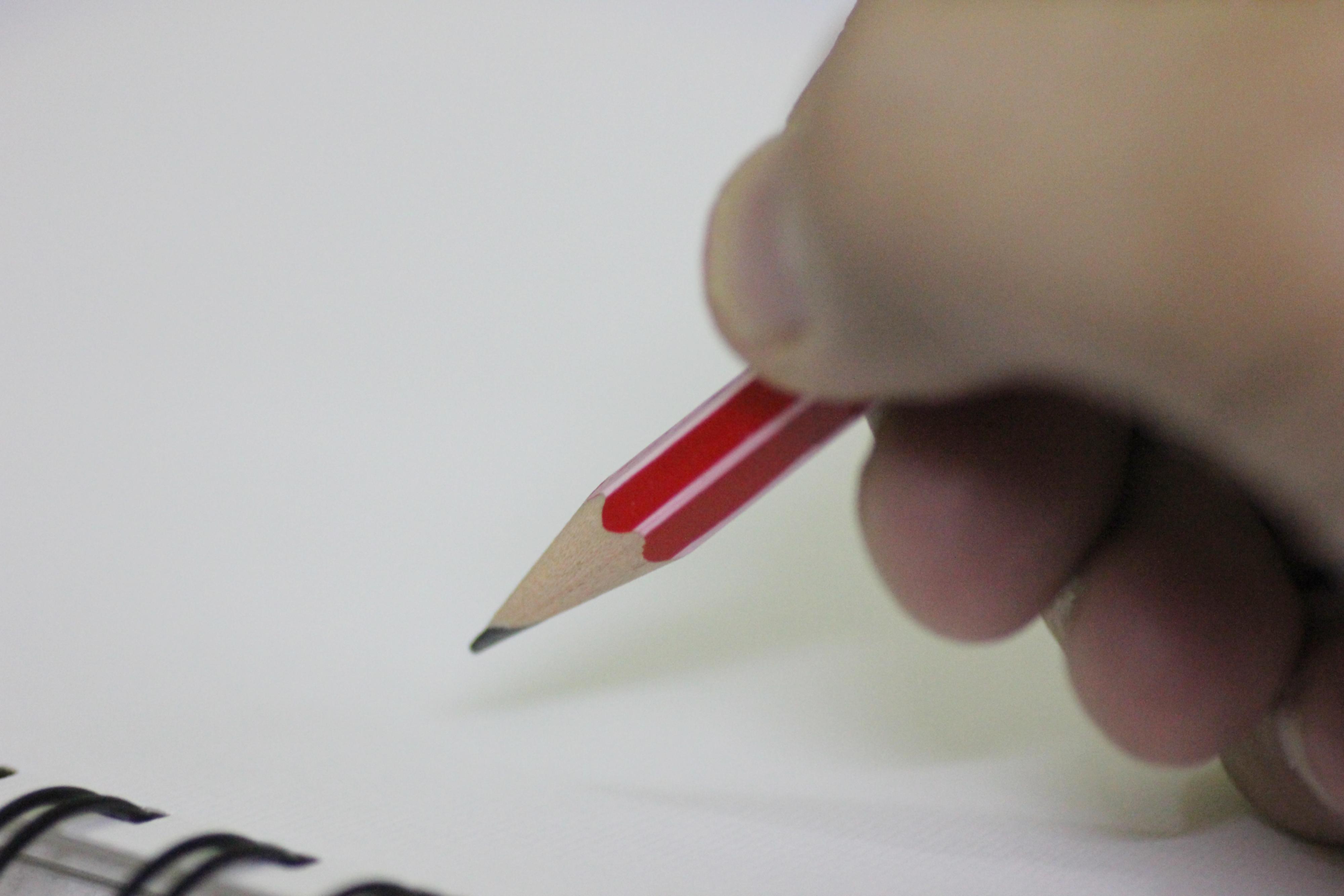 Ok, so my first attempt at Level 1 training had gone disastrously. Distraught and unable to think of much else, I noted down the things I felt I had struggled with: standing, walking and generally moving around on a moving, slanting deck; standing or balancing over a winch while operating it with both hands; keeping my balance ...
Heartbreak September 8 2012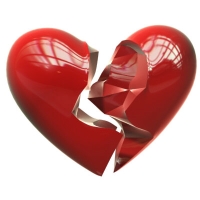 At the end of what turned out to be my Level 0 training, the skipper gave individual feedback to each of us. Some on the Thursday afternoon during the deep-clean, others on the Friday morning before breakfast, so I saw nothing unusual in that I had not received my feedback until after breakfast. In fact ...
Level 0 Training !? September 7 2012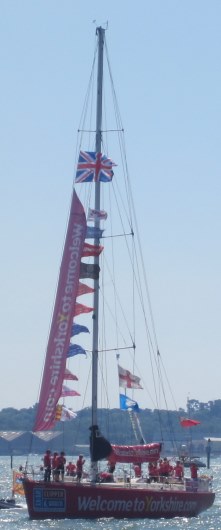 My Level 1 training took place over the first week of September 2012 in the Clipper Vessel "Welcome to Yorkshire", pictured at the 11-12 Race Finish. I joined really early on the Friday and was given jobs to do. I had to use a hot knife to make short lengths of rope that we could use ...
Clipper 11-12 Race Finish July 22 2012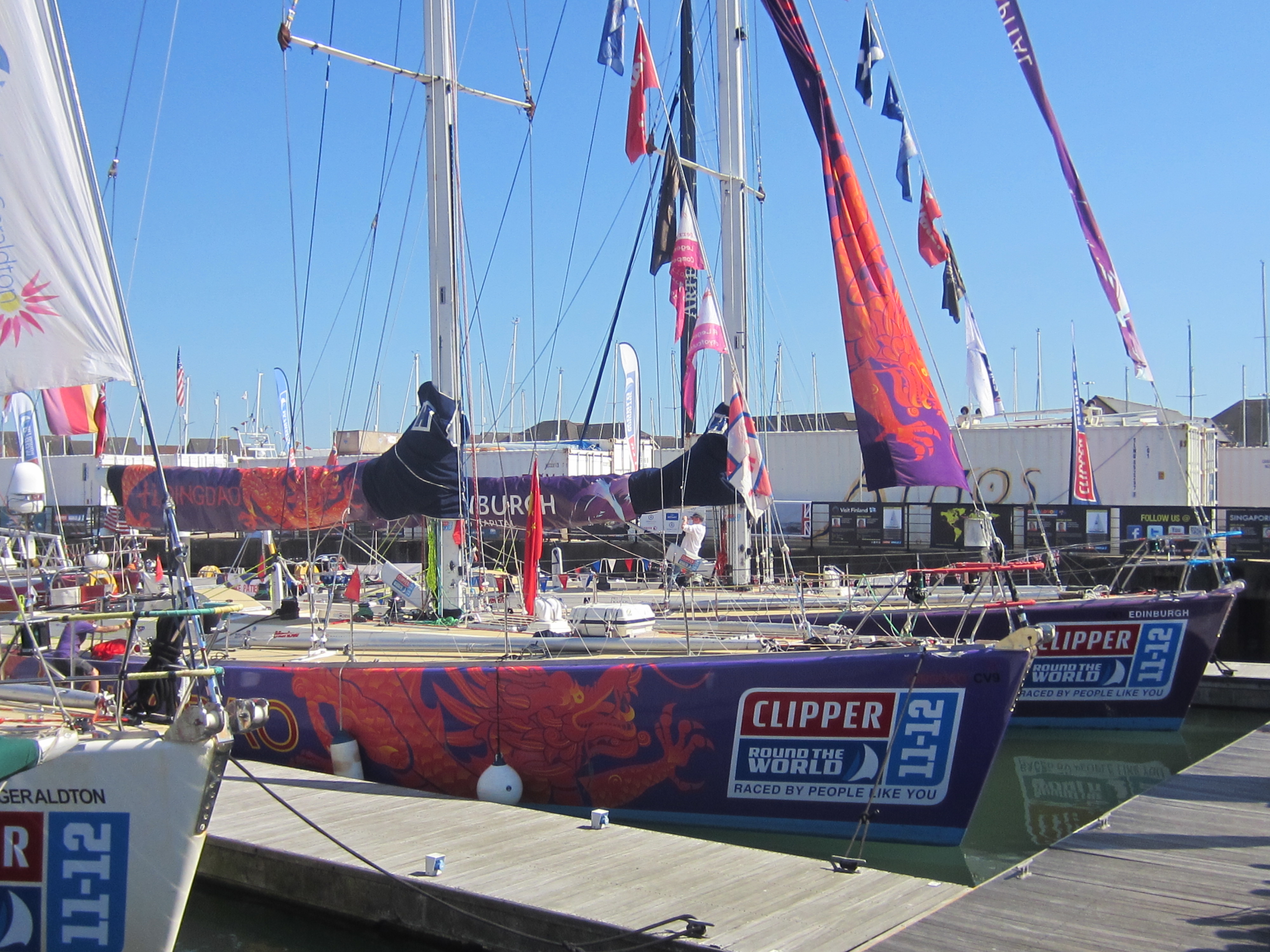 A brilliantly hot, sunny day.  As Anita was attending the Reception for Clipper 13-14 Crews, she had accommodation in Southampton booked for the Saturday and Sunday of that weekend but her Dad and I drove down on Sunday morning and back again on the evening. A long day but memorable for several reasons. We managed to ...
The Clipper 13-14 Campaign Starts July 21 2012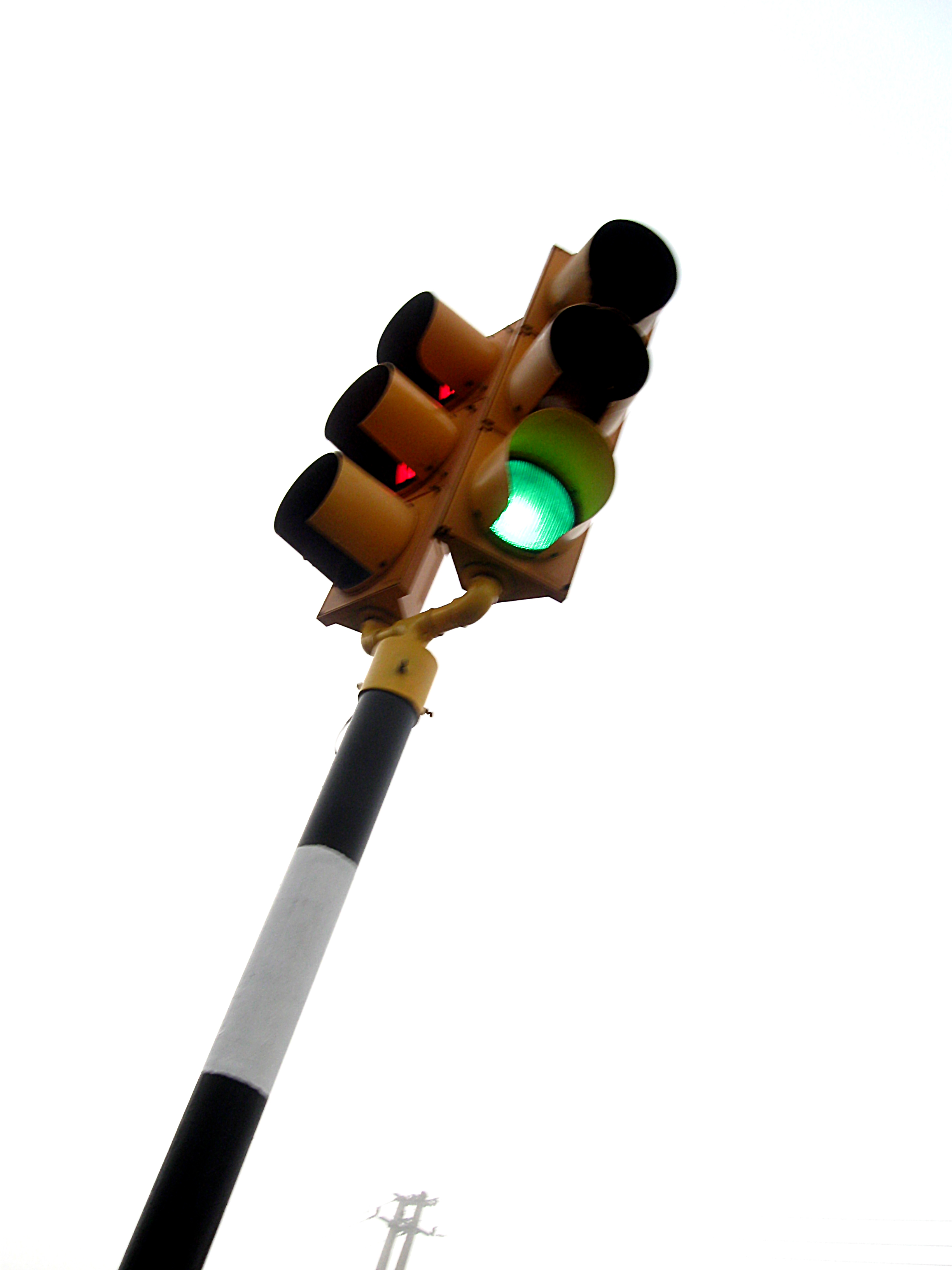 The start of the 13-14 Clipper race campaign coincided with the finish of the 11-12 race in Southampton. While that race finished on the Sunday, there was an event to allow the Clipper 13-14 crew to meet each other on the Saturday evening. I had a terrible day in the lead-up to the event. Nervous as ...
Diamond Jubilee, Royal Pageant 2012 June 3 2012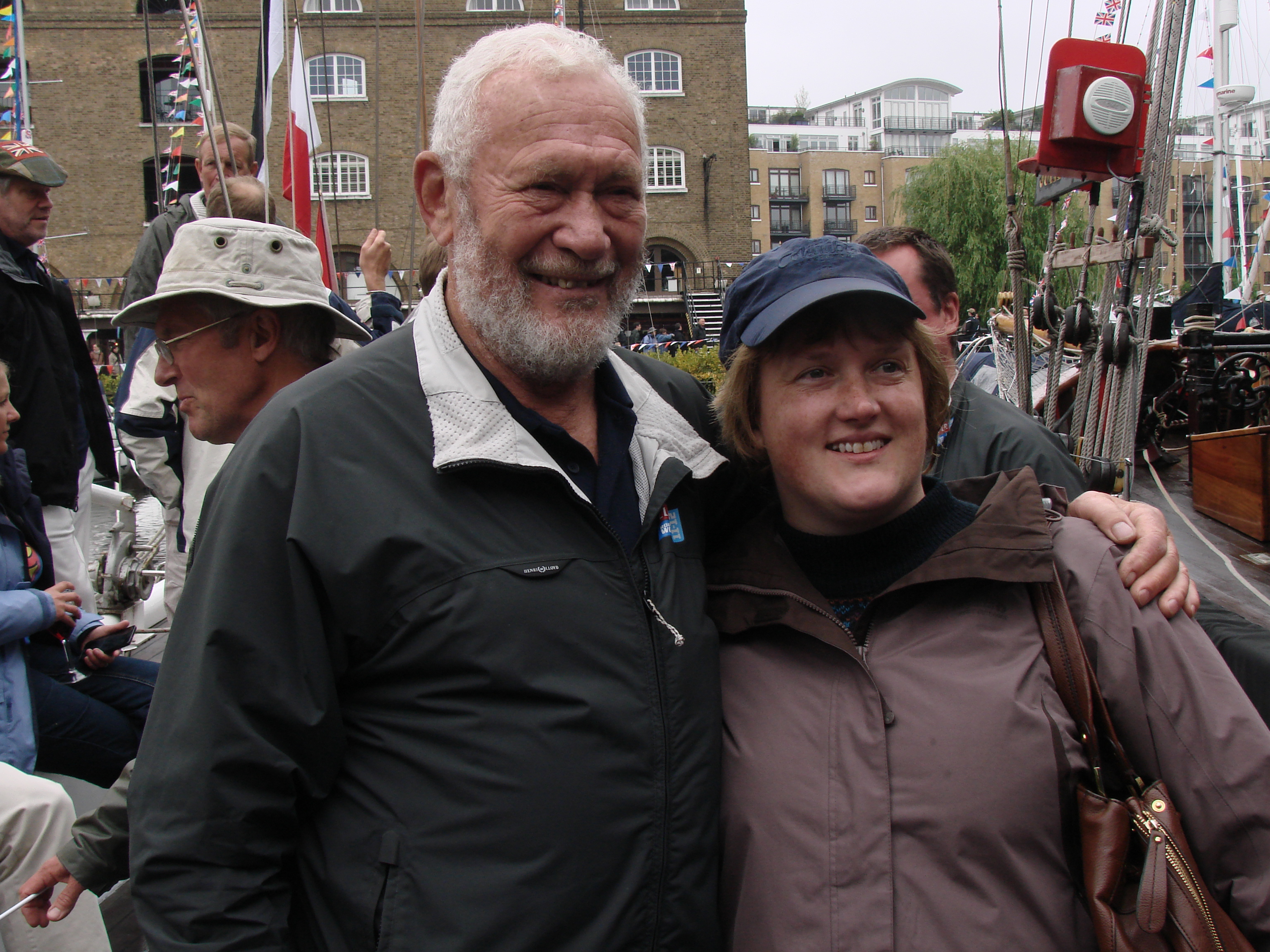 Anita invited us to stay with her for the long June bank holiday weekend.  What horrible weather!  We were surprised when Anita suggested that we go to Tower Bridge on the day of the Royal Pageant.  We didn't expect to see much but did hope to catch a glimpse of some of the boats and ...
My Interview May 18 2012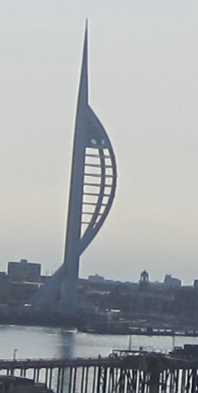 The day of my interview dawned. Excited, I had spent the previous night in Portsmouth, so it was quite an easy journey across to Gosport on the ferry and a walk to the Clipper headquarters – with a slight detour to look at the boats on the way! Armed with coffee, biscuits and fairy cakes ...
Applying for Clipper 13-14 April 10 2012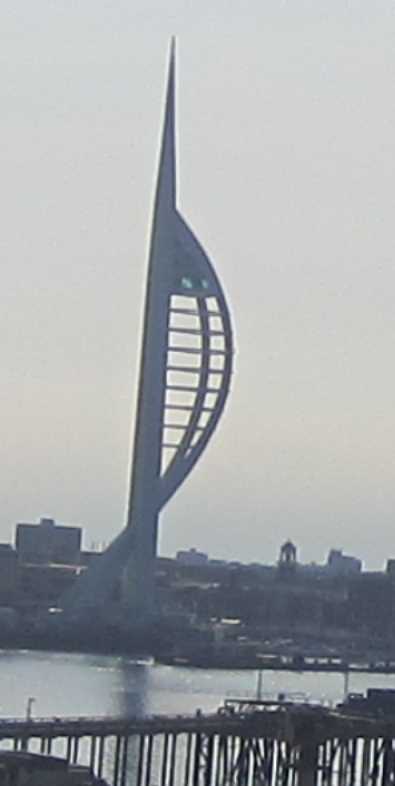 After an initial discussion with the Recruitment Manager for the 13-14 Race, David Cusworth, we decided to do things backwards. So before I even applied for the Race, I had already obtained the medical report and knew that I would be accepted for the insurance. I filled in the application form over Easter 2012 and was ...
The Day I Really looked at the Advert! January 25 2012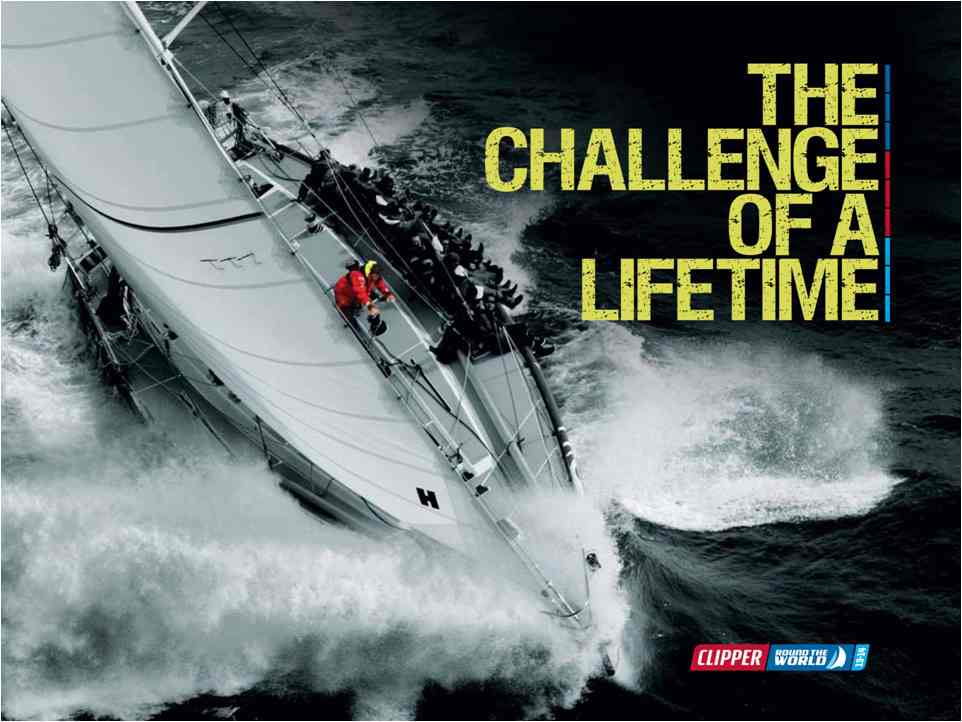 I pass through Broxbourne Railway Station twice every day. Since early January 2012, I had vaguely been seeing an advertisement but not really taking much notice of it. Yes, it had sails, and the question "Could this be you?" all over it but I was on my way to or from work and in ...