Indian Dream: pre- and post-race July 1 2015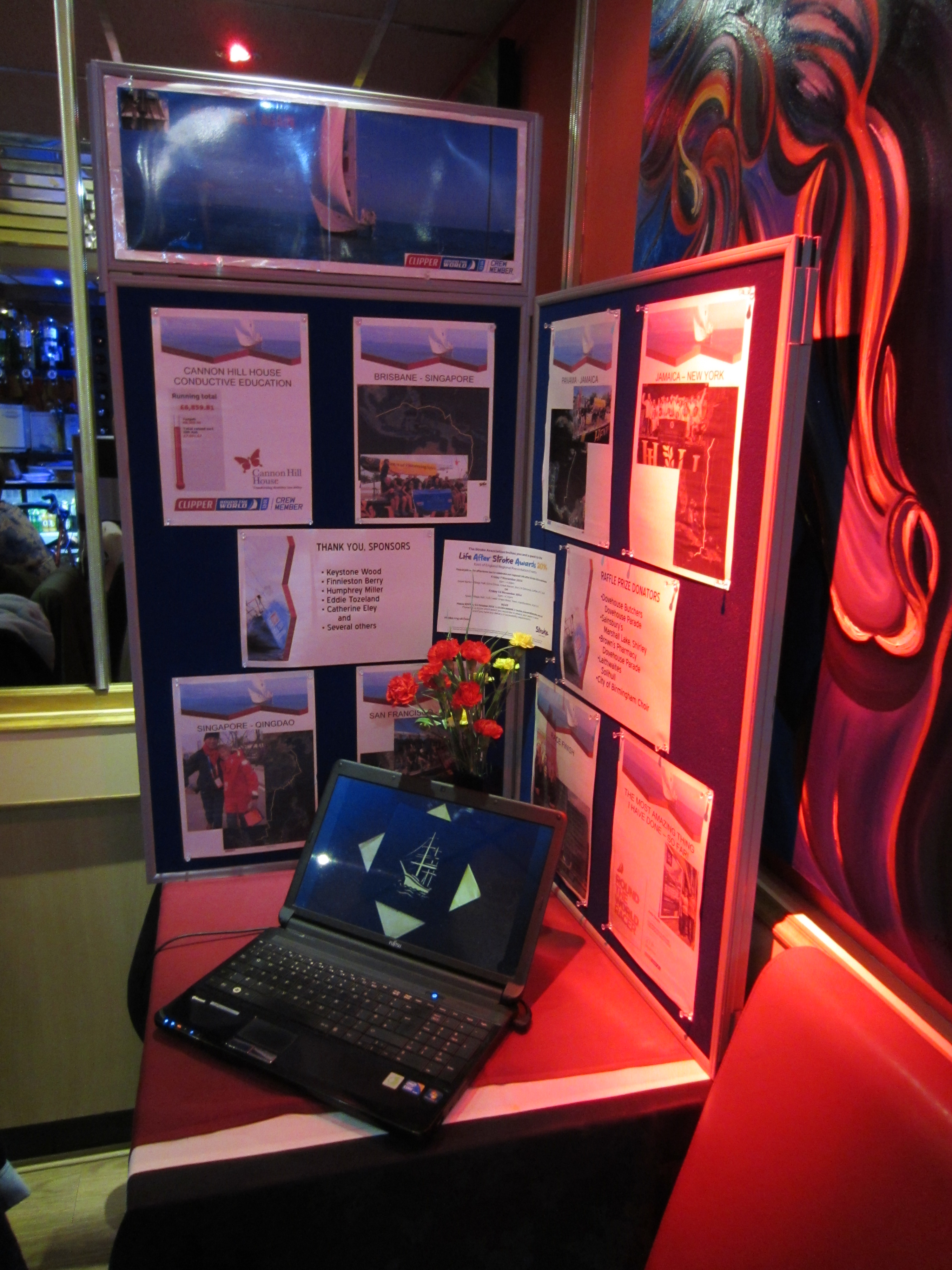 Prior to my taking part in the race, we held a fundraising event at the Indian Dream restaurant, and afterwards, almost exactly one year on, we held a follow-up event. So what were the similarities? The food and venue were great; We held a raffle, with prizes donated by local businesses. On both occasions the raffle raised £195; Both ...
Car Boot Sale November 17 2014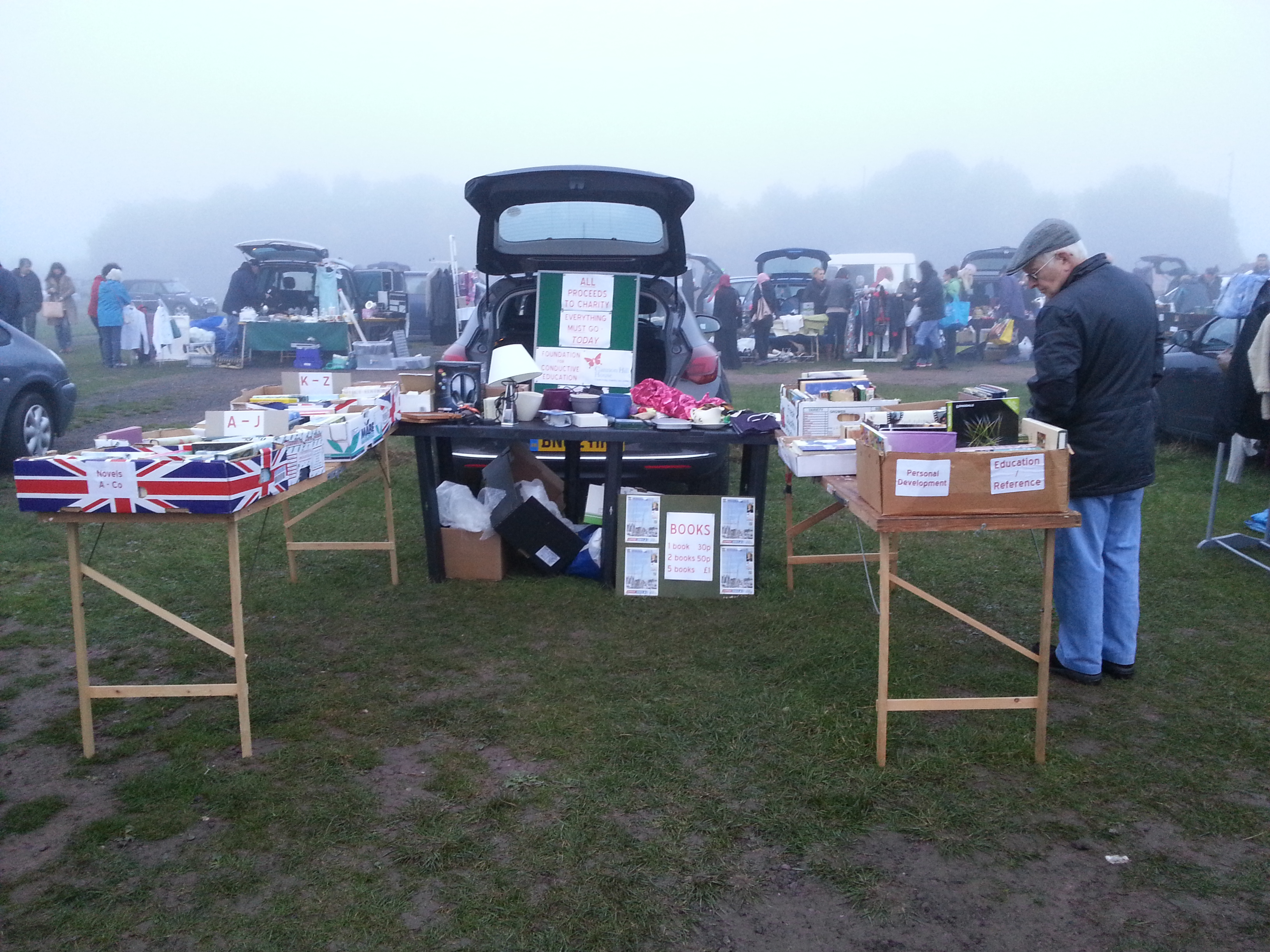 I had been collecting books to sell at our events but still had lots left over. Each time we set up the book stall, people brought more books! We never seemed to reduce the numbers even though we did sell lots. We had also "inherited" the unsold items from the City of Birmingham Choir Bring ...
Songs from the Shows! August 26 2014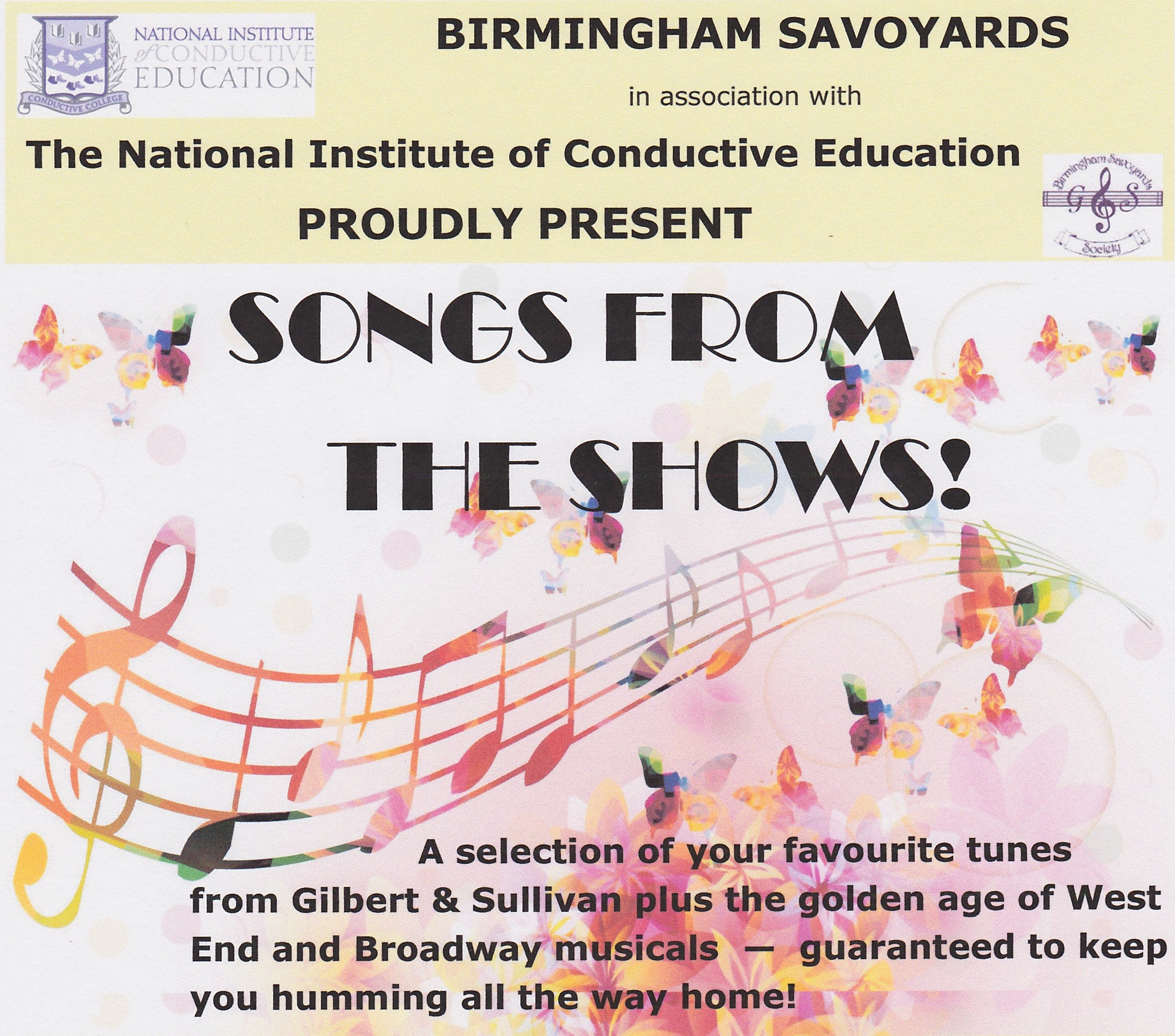 As Ray and I were in Texas when this wonderful show took place, I have been unable, until now, to give more details. (Anita apologises for adding the further delay before she could review the post, something that she has only just done!) Texas was half-way through our 11 week holiday touring the USA ...
Quiz Night Success March 13 2014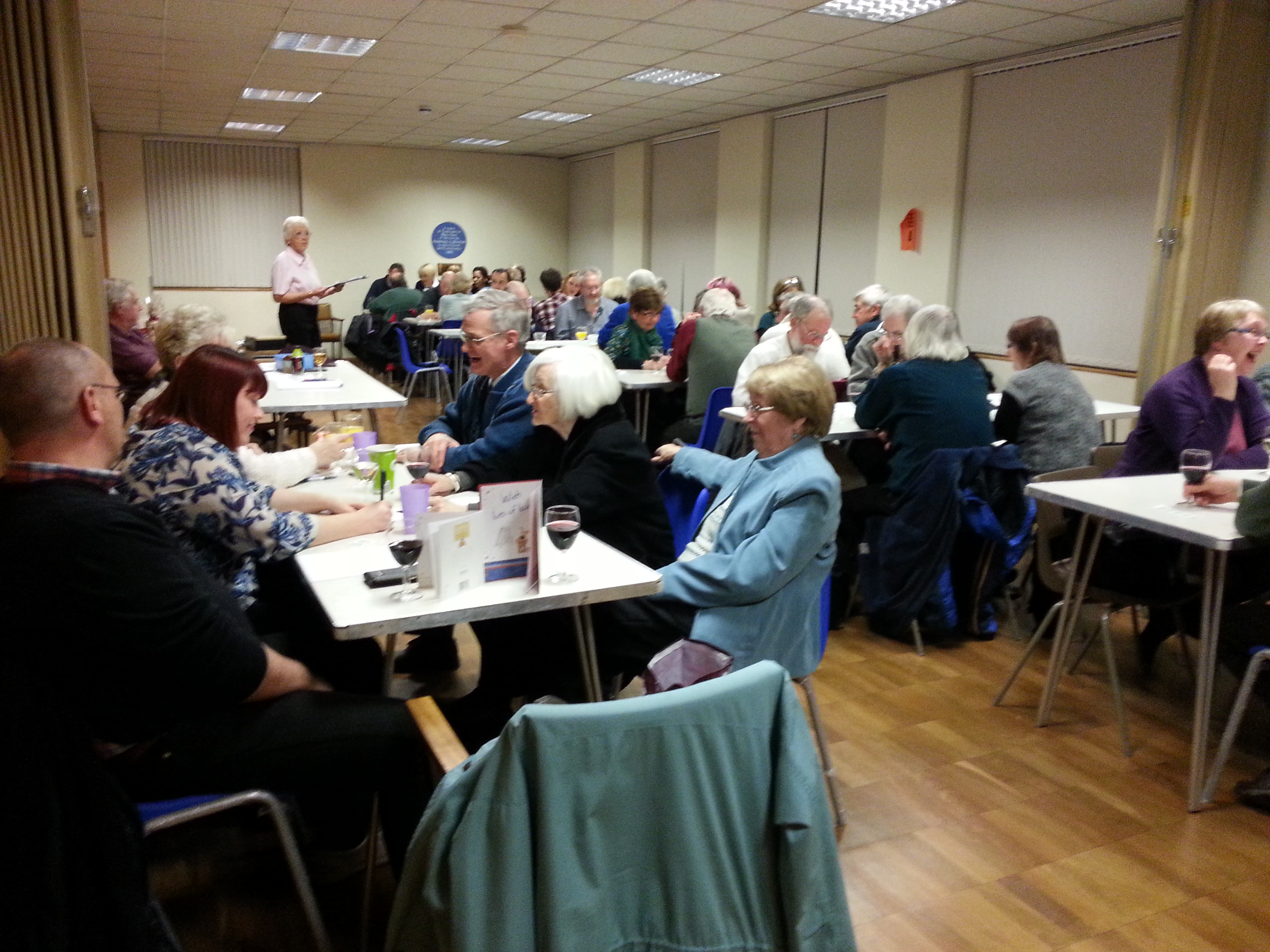 The Quiz Night was held at Birmingham's Unitarian New Meeting Church on Friday 7 March. This was held in conjunction with Birmingham Choral Union (BCU) who very kindly agreed to donate the proceeds from their annual quiz night to the Foundation for Conductive Education to help Anita's fundraising. A raffle was also held during the evening and ...
A Successful Evening… November 29 2013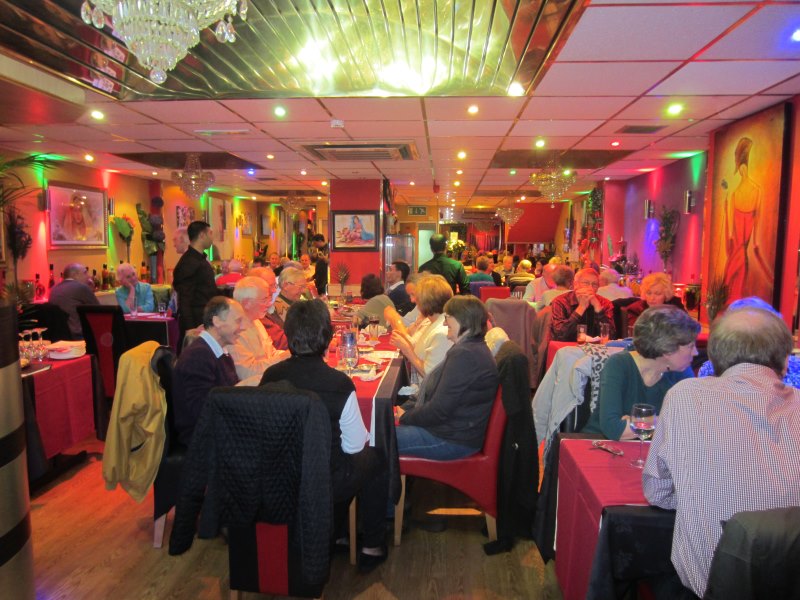 …at the Indian Dream restaurant.  Between us we had sold 53 tickets in advance of the event. However not everyone turned up but they'd all paid so that meant more money for the charity. I travelled up by train straight from work on the Monday afternoon and straight back to work again on the Tuesday ...
The Scones and Shanties concert October 12 2013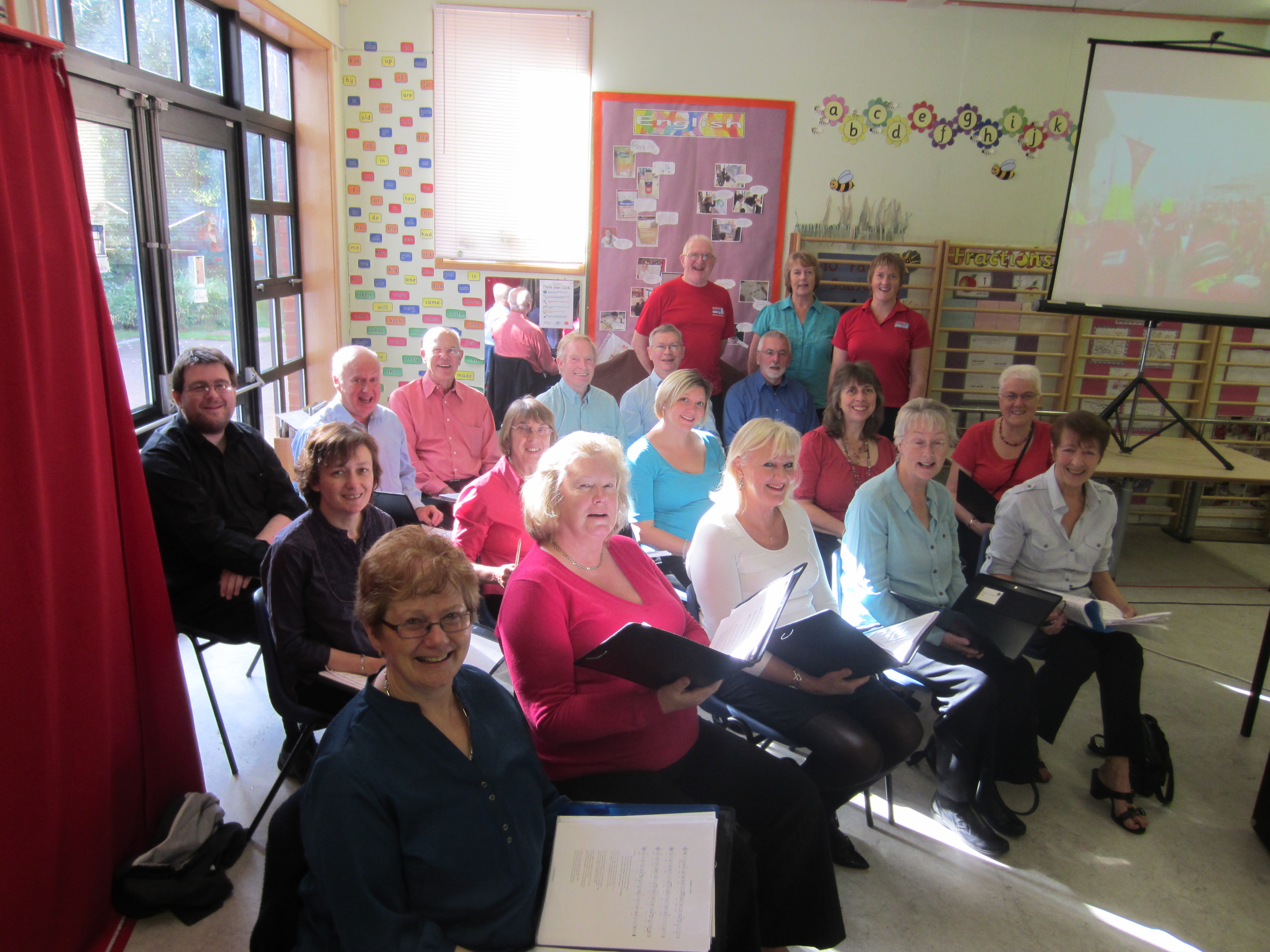 Well, you've seen about the preparation for the concert in Mum's post, but what about the event itself? The concert raised £701 via ticket sales and a bric-a-brac stall for the Foundation for Conductive Education. So well worth doing. We also ran a raffle and a book stall which together also raised £122 towards ...
Behind the Scenes of Scones & Shanties October 10 2013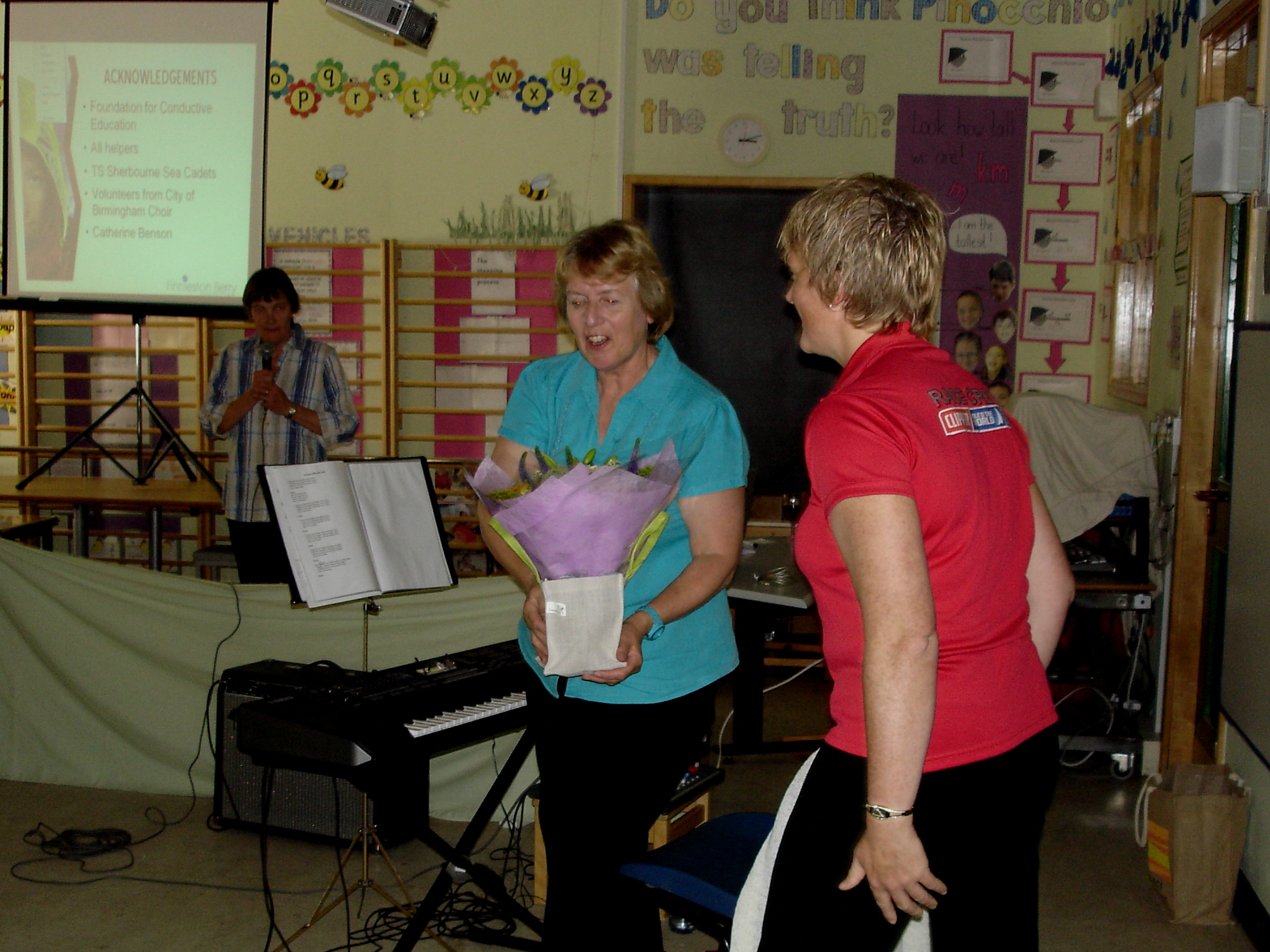 A great success, I feel. However I'm very glad that it's over!!  Maybe I might find some free time for me? Possibly? Think that should be HOPEFULLY!! Months and months ago, I had the germ of an idea. I sing in two choirs in Birmingham so thought it might be fairly straightforward to get a few ...
Open House July 3 2013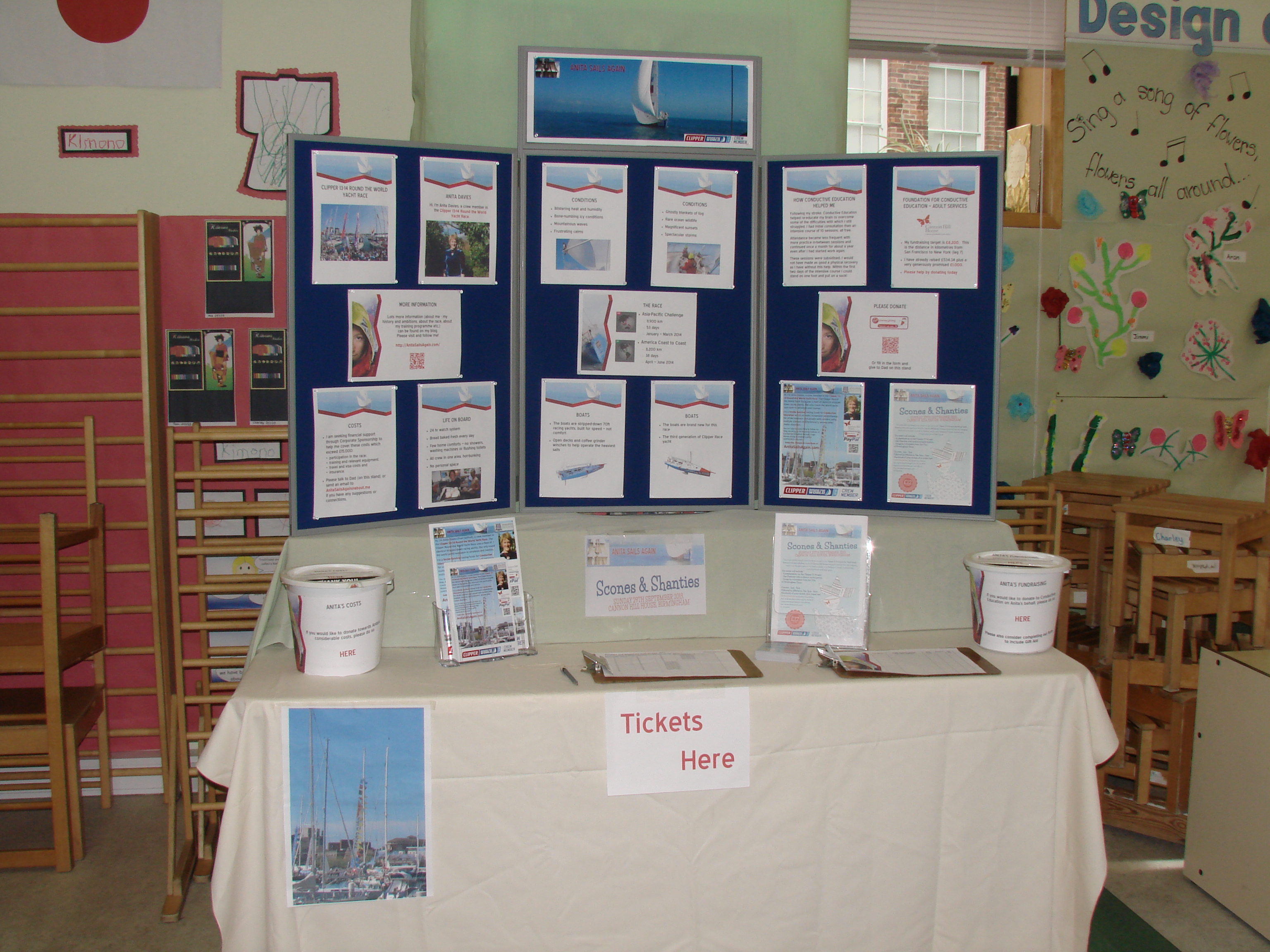 Open House was held at Conductive Education on Saturday 29th June.  We had several aims: publicise Anita's challenge; sell tickets for the Scones & Shanties concert; fundraise towards Anita's £8,200 target for Cannon Hill House; try to attract Corporate Sponsorship towards Anita's considerable costs. Where was Anita?? – Sailing (where else?), Level 2 again. Where was I?? – Singing (not driving ...
Jazzstrata at The Malt House – Week 3 June 19 2013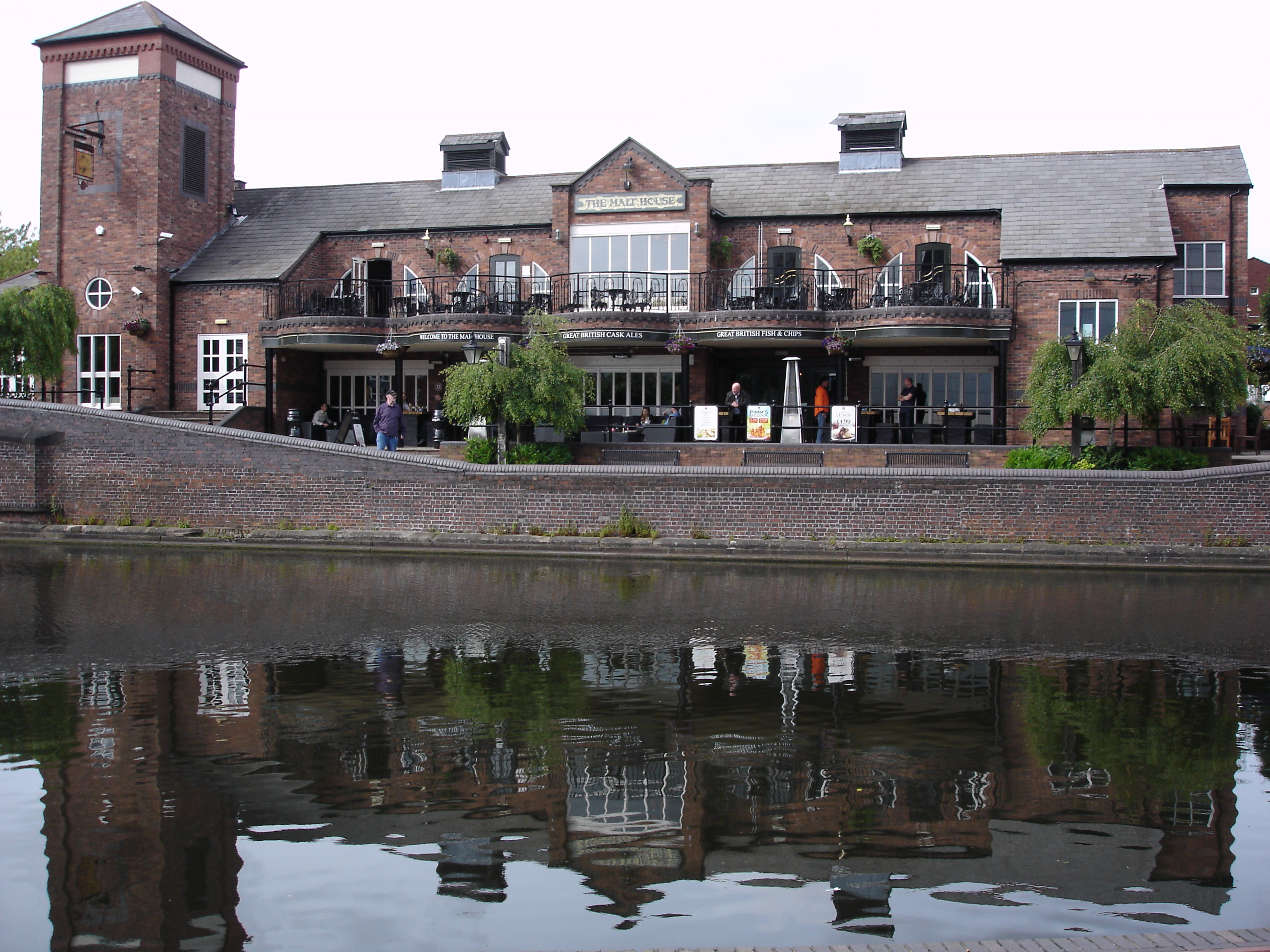 This third event was also dedicated to Anita's aim to raise funds for Adult Services of the Foundation for Conductive Education. The day dawned bright and sunny and I thought that the weather would be like last week – warm and sunny with all the outside tables full of young men!! No such luck!! By the time Ray and I ...
Jazzstrata on a Sunny Day, 9th June June 12 2013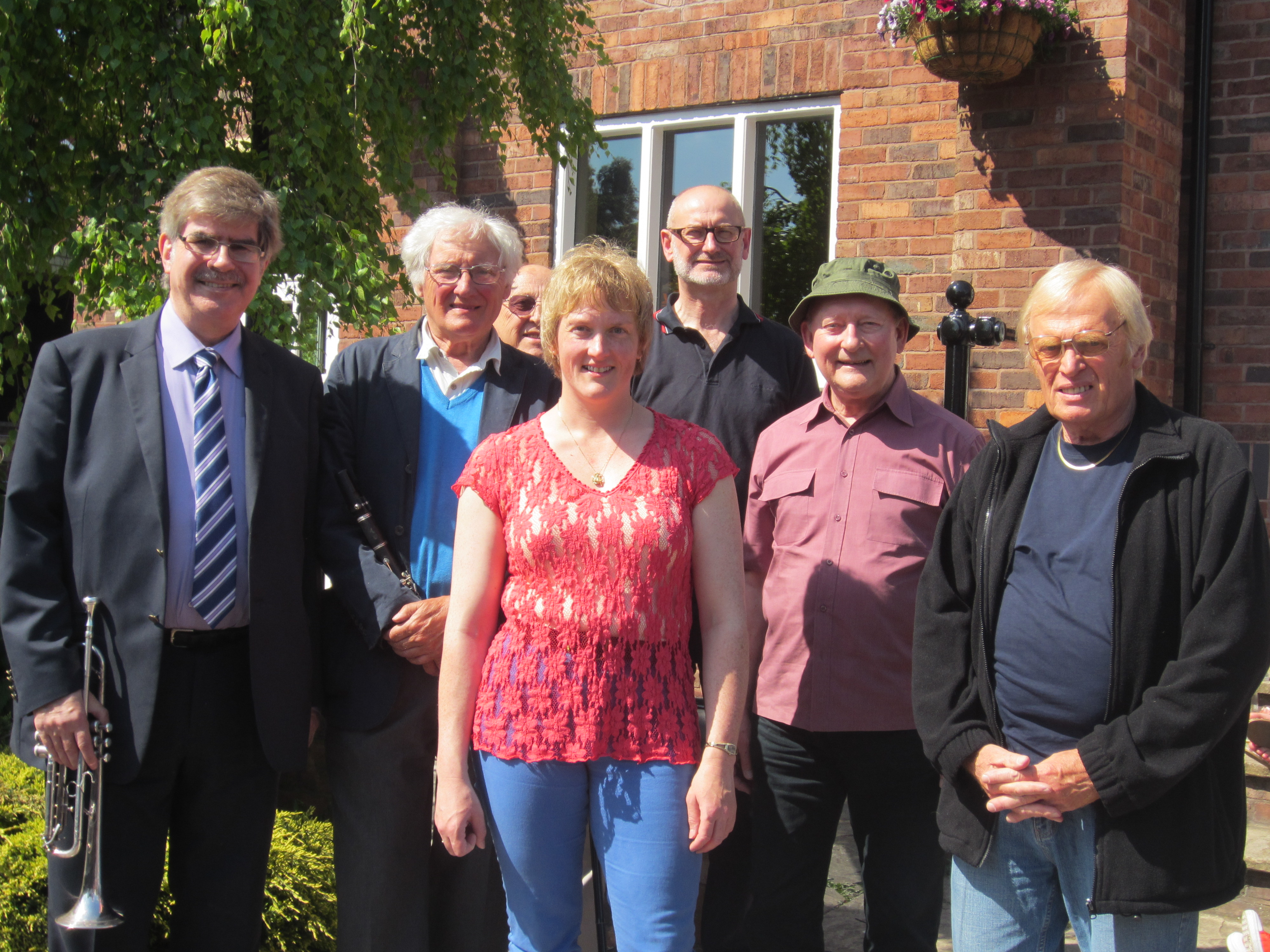 This second event by Jazzstrata, at The Malt House in Birmingham, to raise funds for Adult Services of the Foundation for Conductive Education saw Mum and me selling the tickets for the raffle. Mark, their usual raffle ticket seller, was on holiday in Istanbul. It was a beautiful day, the pub was packed and many were ...
Jazzstrata at The Malt House – 2nd June June 4 2013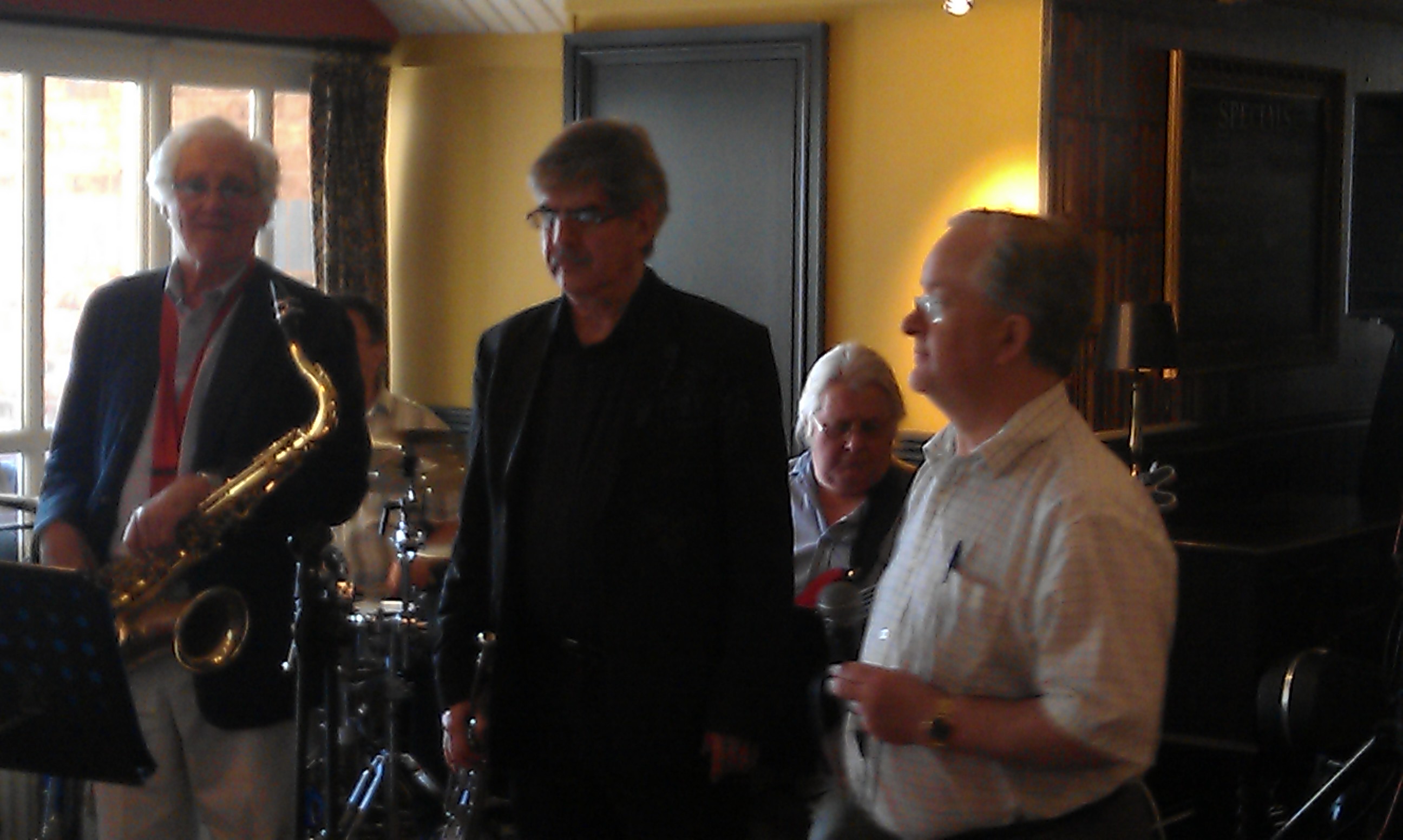 This event was dedicated to Anita's aim to raise funds for Adult Services of the Foundation for Conductive Education. Come along to our next event on the 9th June to meet Anita and hear all about her plans. Ray and I went along for a great jazz session but unfortunately Anita was elsewhere doing "something" with her clarinet!  I understand the ...