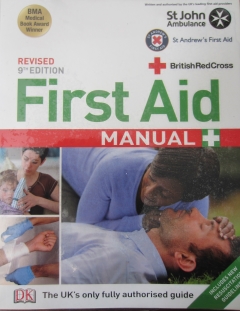 This one-day course in Southampton marked the start of several Clipper-related activities for me, followed as it was by the team-building weekend and then my Level 3 training.
In fact there were four other members of team Eric in the class. The other three class members were an Army officer, an Olympic sailor who had represented the country at Qingdao in 2008 and her husband, a Royal Navy officer who had also acted as her trainer.
It was refreshing to have the important parts of what we need to know distilled into one day. I have previously attended First Aid at Work courses which were a week long! Some of the advice and procedures have changed since I did last course so it was good to find out the up-to-date advice.
I knew it was coming.
We'd gone through heart attacks and then head injuries.
So I knew.
However I still found the stroke part of the course very emotional. The instructor said that stroke is now a blue light emergency. I said it hadn't always been but not sure if I got as far as saying that I had been involved in the working group to get it recognised as such.
Still I couldn't watch the video of the stroke advert – the FAST one. I did at least manage to stay in the room. But I had my eyes shut!
---
© Anita Davies and http://anitasailsagain.com The blog post above first appeared on http://anitasailsagain.com, and is subject to copyright. If you can see this message it probably means that the content has been copied without permission, in violation of that copyright. To see this post within the context that was intended, please enter http://anitasailsagain.com into your browser.
Full copyright notice, as displayed on site:
© Anita Davies and http://anitasailsagain.com, 2013. Unauthorized use and/or duplication of this material without express and written permission from this blog's author and/or owner is strictly prohibited. Excerpts and links may be used, provided that full and clear credit is given to Anita Davies and http://anitasailsagain.com with appropriate and specific direction to the original content.
---

AnitaSailsAgain
by
Anita Davies
is licensed under a
Creative Commons Attribution-NonCommercial-NoDerivs 3.0 Unported License
.
Based on a work at
https://anitasailsagain.com
.