They left me behind November 8 2013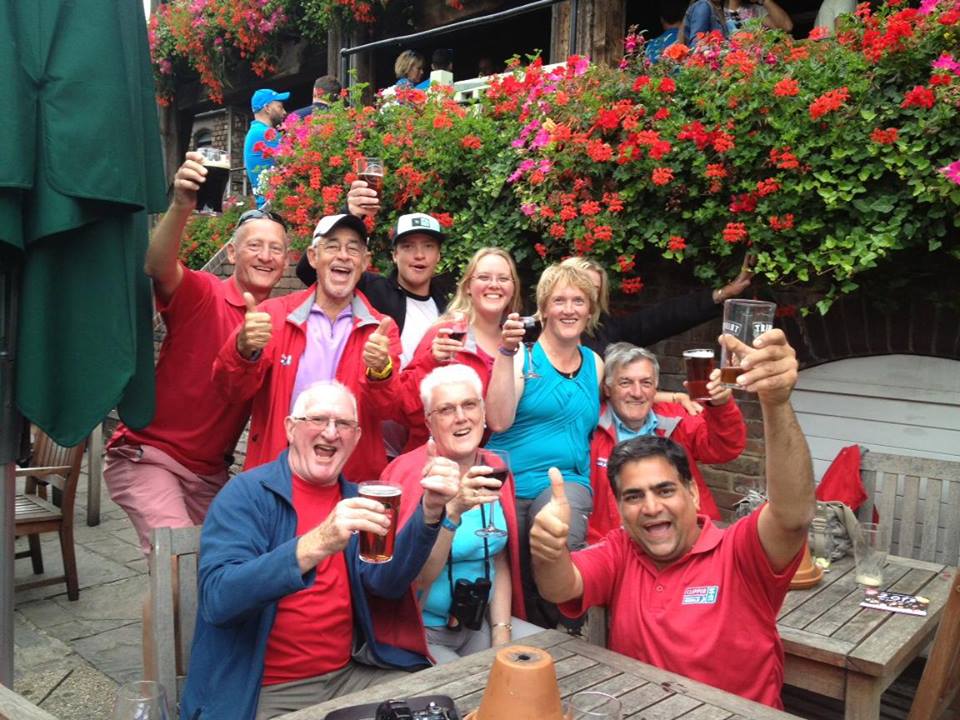 The day of the race start itself was one of mixed emotions for me. Mum's post describes it chronologically. What she doesn't say is that she and others kept finding me in tears. Yes, it was very exciting, yes, there was a great atmosphere and yes, they were supposed to leave me behind. It ...
Race Start – Dad and Mum November 5 2013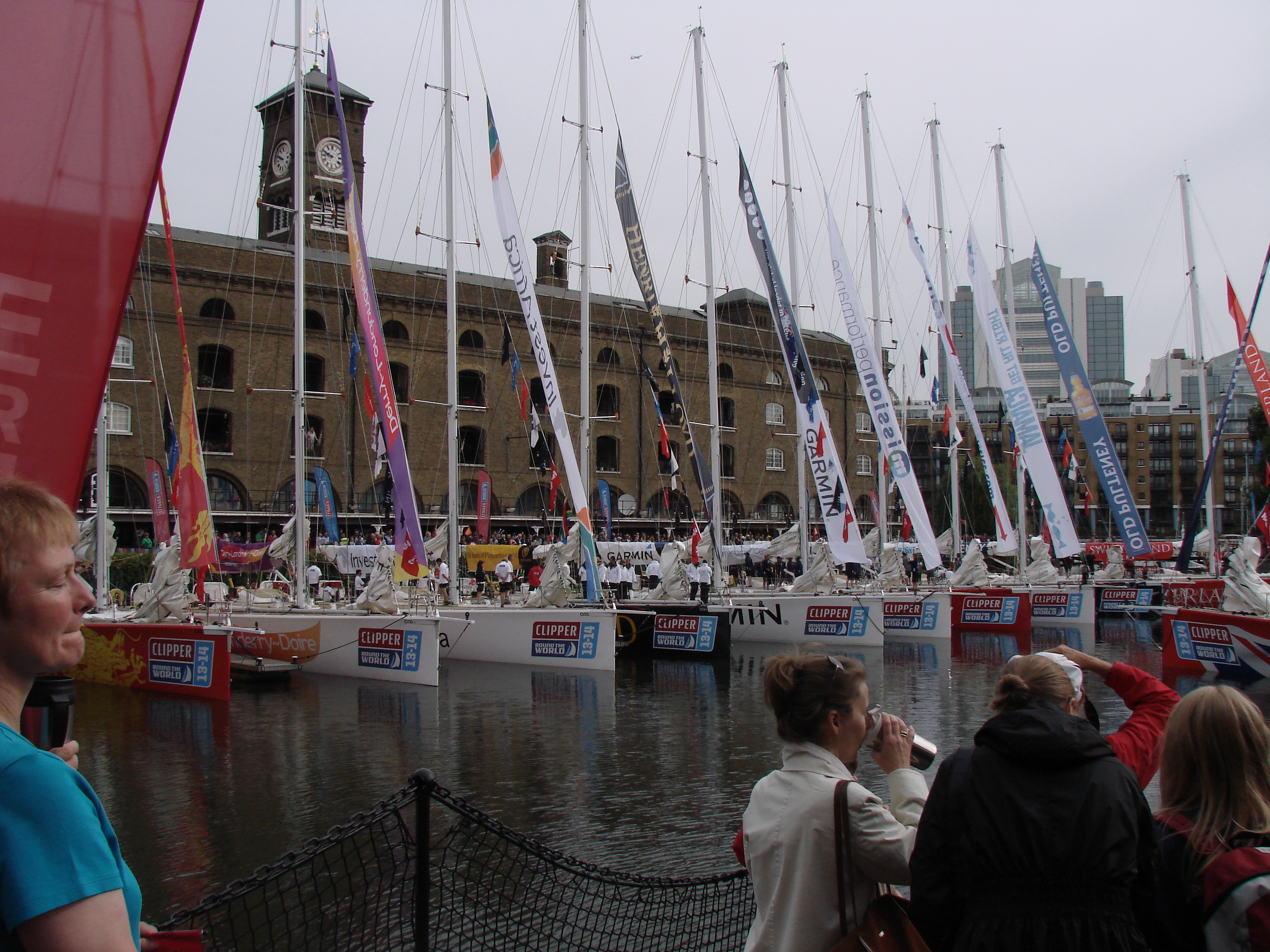 Sunday 1 September (actual Race Start Day) we were back again in St Katharine Docks where all of the boats were lined up ready for the off, a fantastic sight. We had to decide where to stand to watch the actual boat departures. Four boats at a time would be exiting the dock, passing through ...
The day before… November 2 2013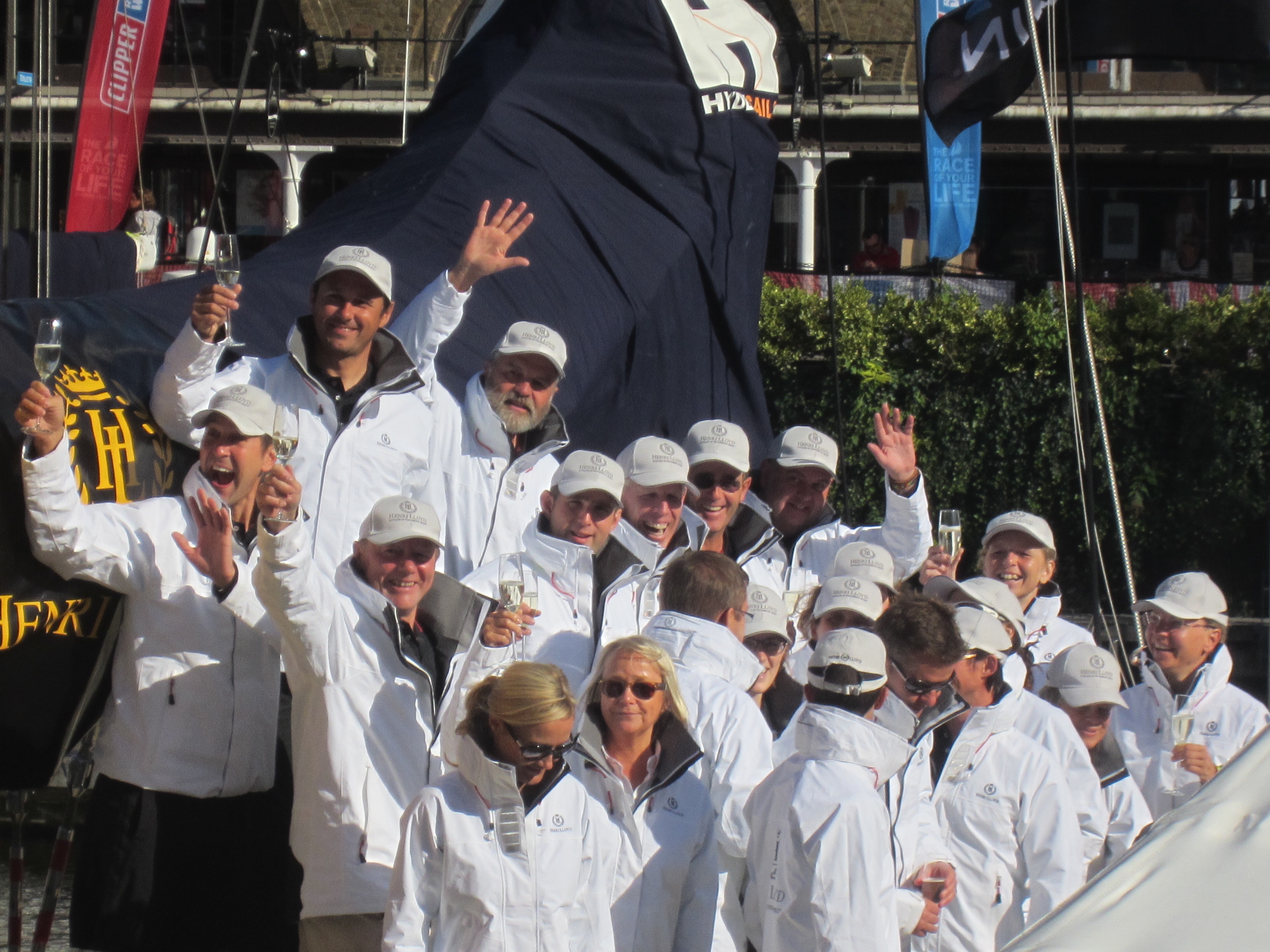 The race start weekend started with a crew party on the Friday evening, then Henri Lloyd's boat naming ceremony was in St Katharine Docks first thing on Saturday morning. I had been asked to go help with getting the boat into a state suitable for such a ceremony, but apart from anything else, I overslept! ...
The Run-up to Race Start October 30 2013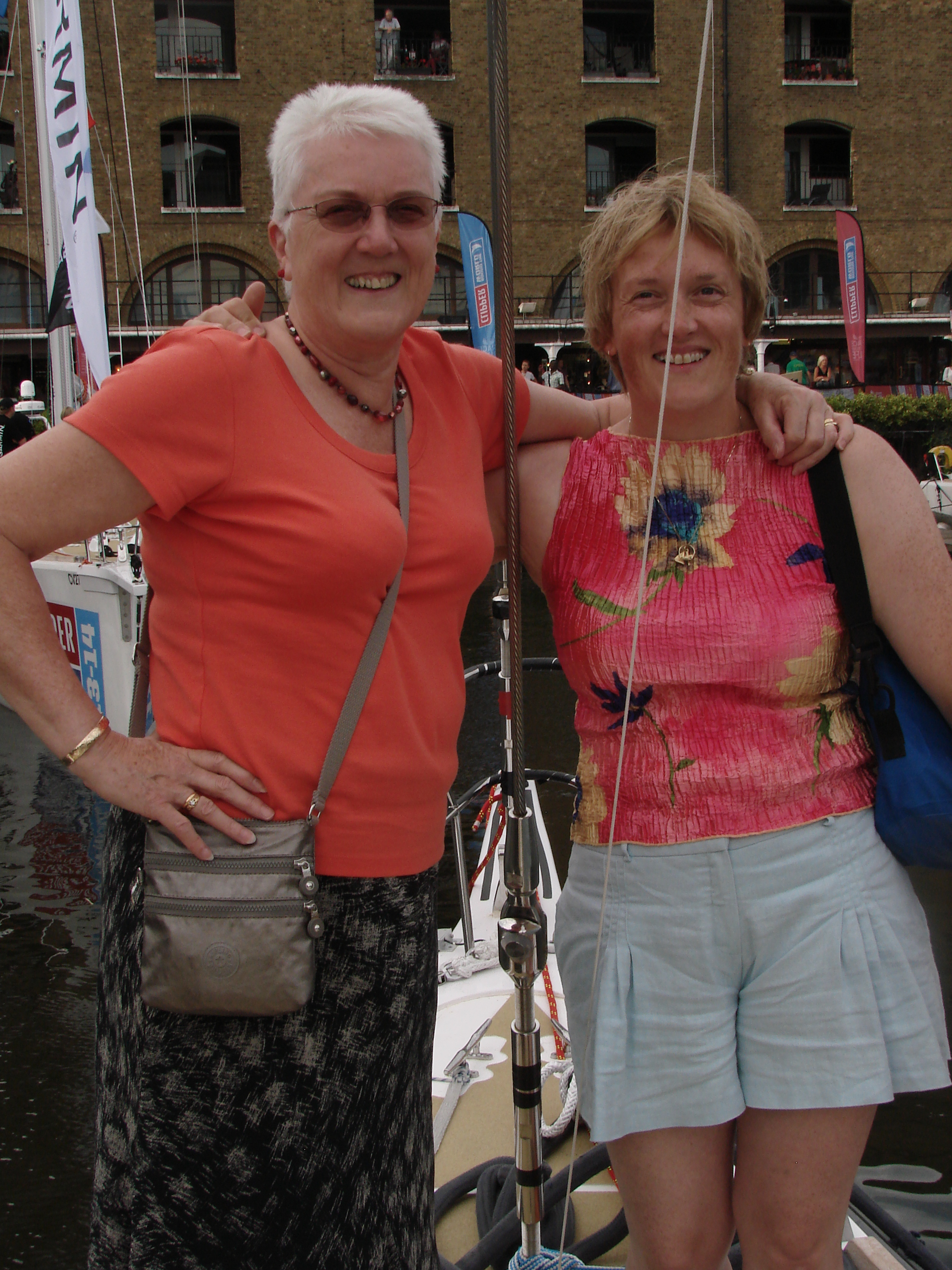 I really can't believe that Anita hasn't written about the Race Start – yet! She has mentioned it but …. What a memorable event!  The actual Race Start was on Sunday 1 September but the festivities (for us) started on the last Friday in August.  Ray and I travelled to Anita on the Friday morning in time ...
Boat Prep Week London October 29 2013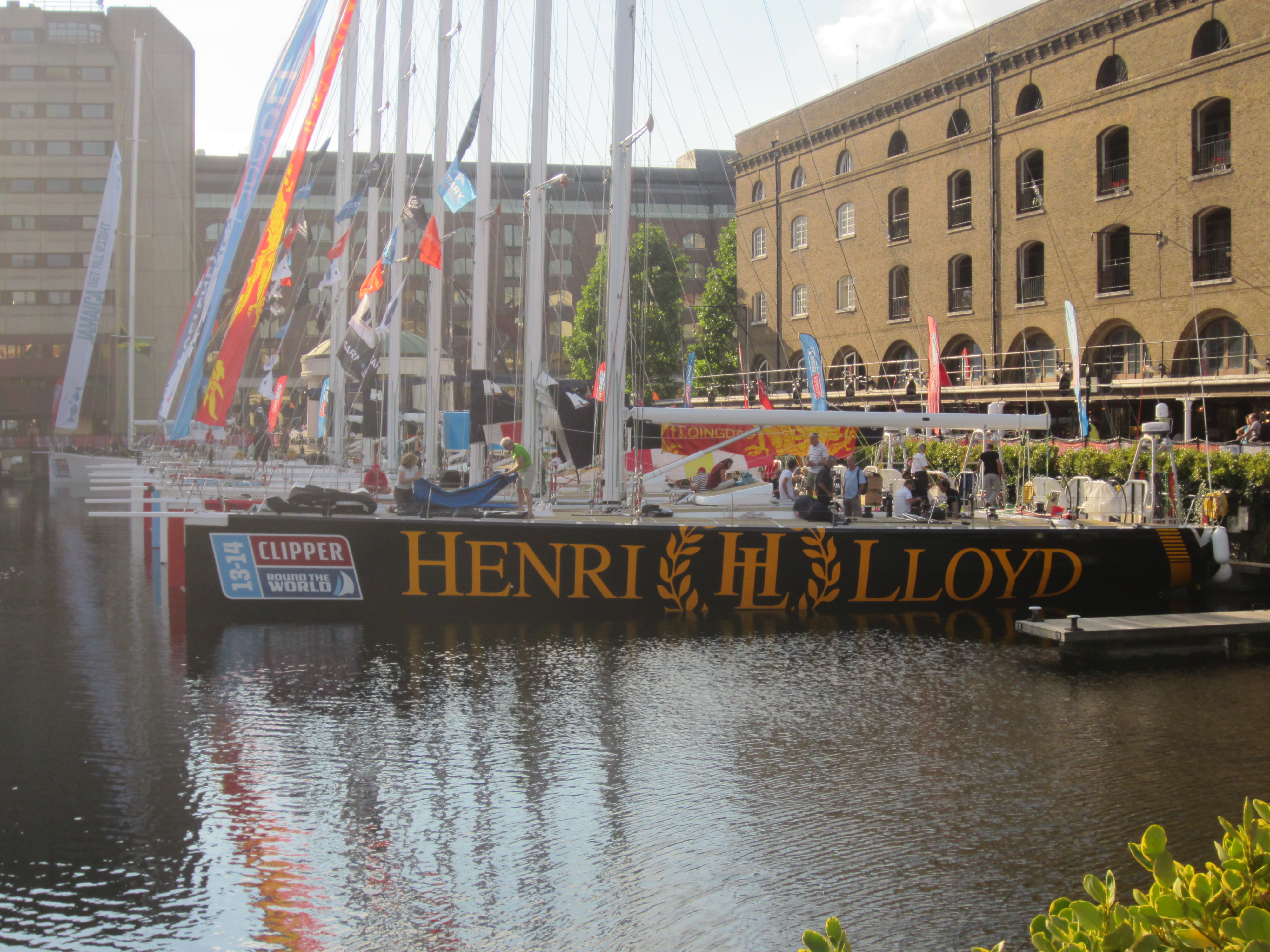 On arrival at St Katharine Docks to help get our Henri ready for sea after my non-Clipper weekend, I couldn't find her. This turned out to be a common occurrence over the rest of the week as the fleet of yachts were regularly moved around in the dock. The 12 70′ yachts made the dock ...
The "waterproof" watch August 29 2013
I tried to get through my first Level 1 course without a watch. When I'd sailed before, this hadn't been a problem. There were clocks and we were woken up when it was time to come on duty at the start of a watch. (Why can the word "watch" have so many different meanings, at ...
Where am I going? August 20 2013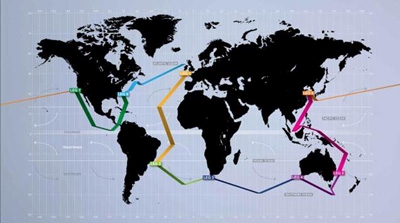 Way back when I first applied for this race, all I knew was that I would be leaving eastern Australia and sailing to Singapore, then after a short break I would sail further – to Qingdao, China. This leg, Leg 5, seemed the most interesting to me. Unlike many sailors, I have never had an ...
Team Eric becomes …. August 14 2013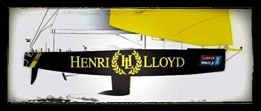 Today Clipper Ventures announced the identity of Team Eric's boat sponsor. We already have, in no particular order Switzerland – Vicky GREAT Britain – Simon One DLL – Oliver Jamaica – Pete Qingdao – Gareth Old Pulteney- Patrick Derry-Londonderry – Sean Weeks of suspense led us up the garden path in our attempts to guess. As many members of the team are American or ...
No Regrets June 27 2013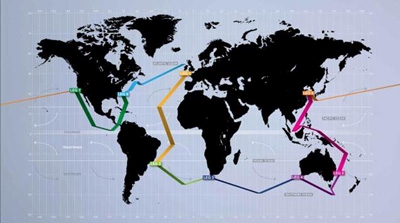 Part of the crew allocation presentation, before we got told who our skipper and teammates are going to be, was a speech by Sir Robin Knox-Johnston in which he addressed the topic of not going through your life with any regrets. He said that as Clipper 13-14 crew members, we would not regret taking part. For ...
Crew Allocation – Friends and Family View!! May 17 2013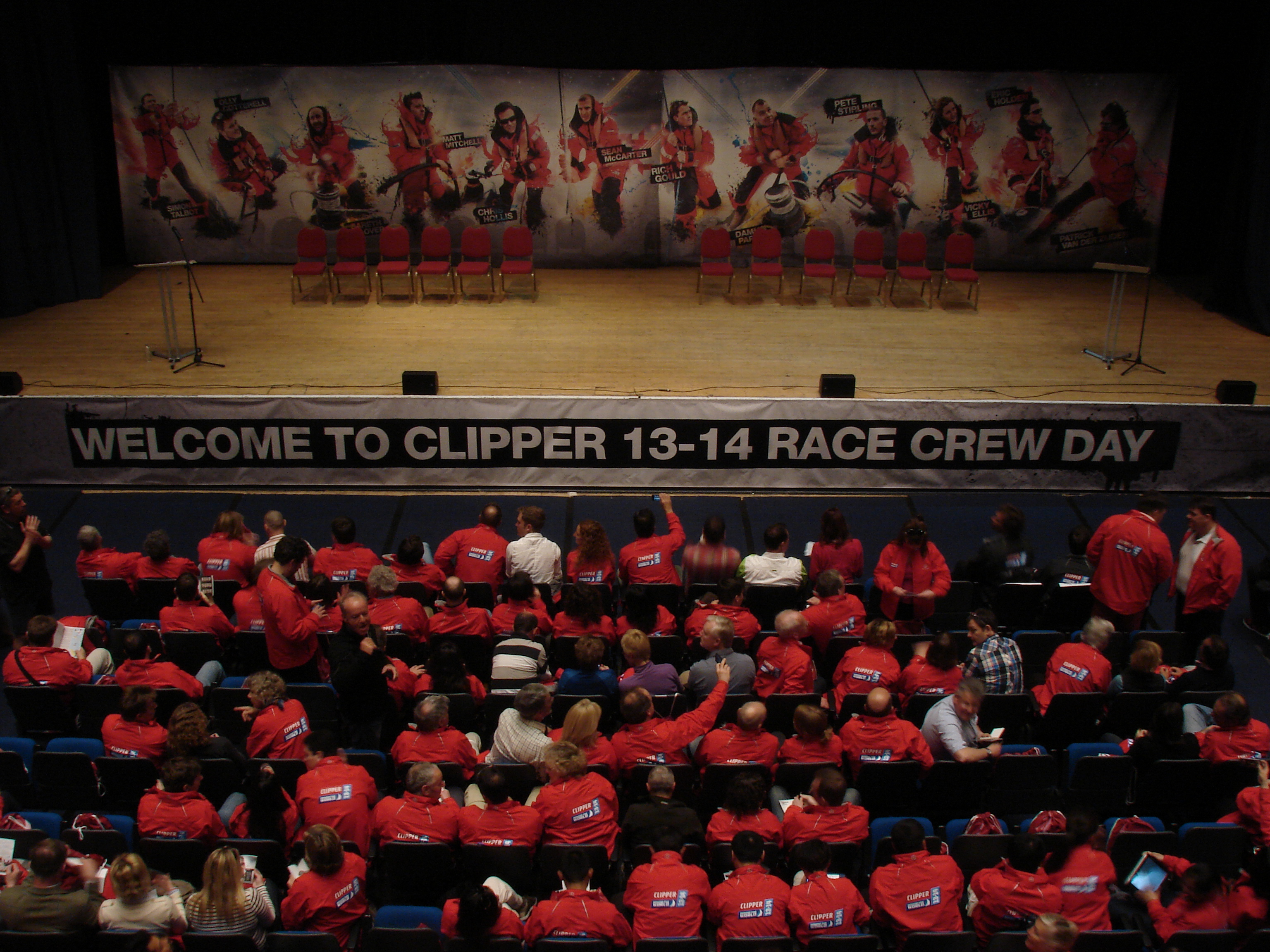 Well, after a good breakfast, we met Anita and walked to the Guildhall – at least the park was open this time! They had warned us about the possibility of queues and they weren't joking. After a long while we managed to reach the Friends and Family sign-in table, all well and good. Then ...
Crew Allocation – The Evening Before – Friends and Family View!! May 16 2013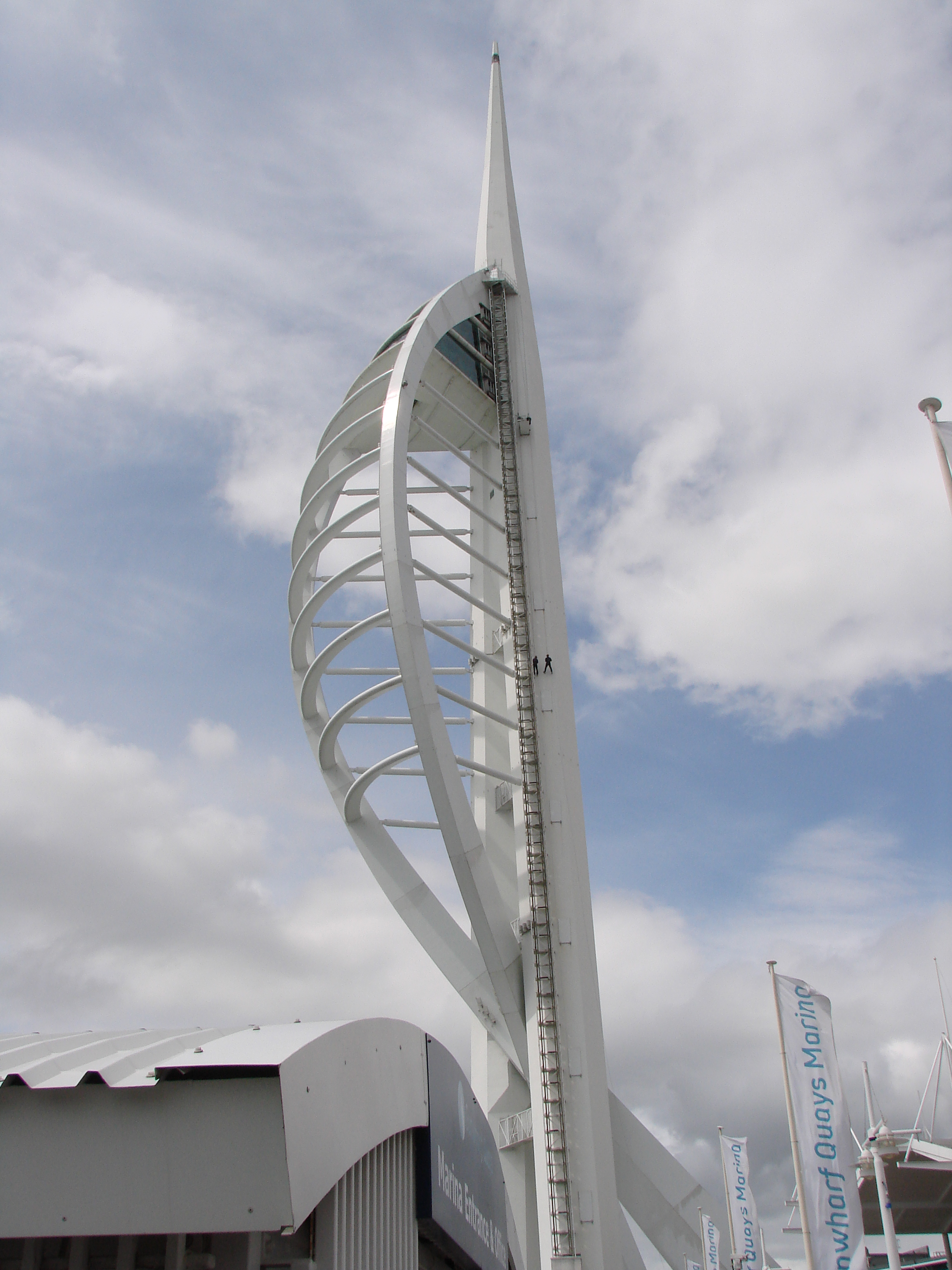 Great – Mum and Dad were both invited to this important event. We had already booked accommodation – this was the the hotel right next door to where Anita was staying. We drove down to Portsmouth arriving later than we'd hoped but still in time for a meal in our hotel with Anita. Unfortunately ...
Team Eric! May 14 2013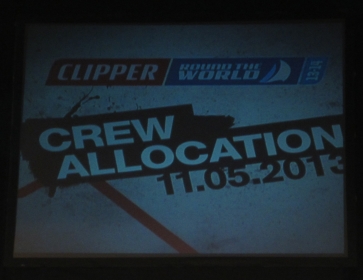 Well, crew allocation came and we filed into a hall in the Guildhall in Portsmouth, each wearing our red Clipper race jackets. I had collected mine earlier, after joining the back of the queue that stretched all the way across the square in front of the Guildhall. It's a bit big but on the next ...
Skippers and Me May 13 2013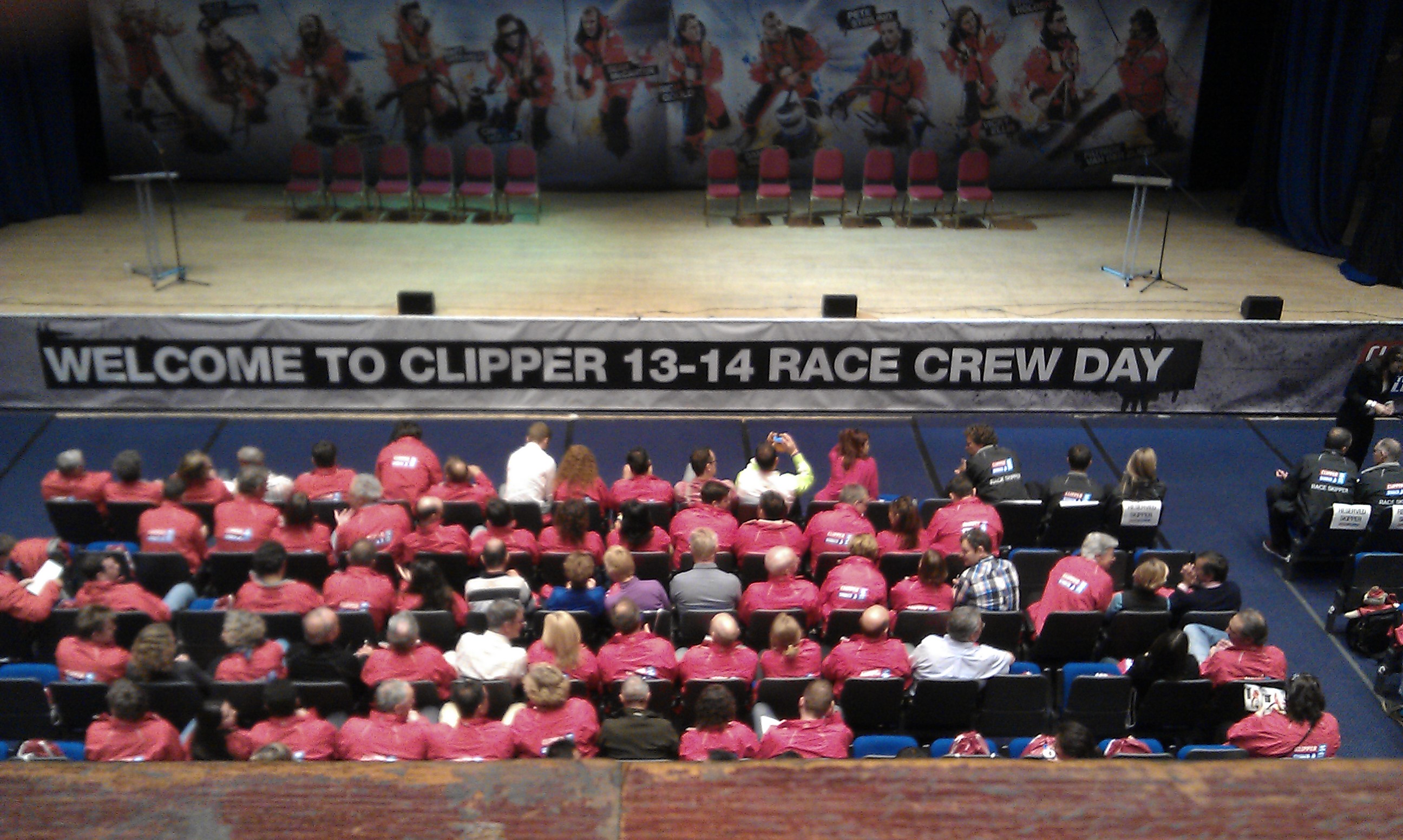 When the skippers for the 13-14 race were announced back in April,  I read each of their profiles but didn't know very much about them.  Sure, I was curious about which of them would eventually be mine, but I didn't spend huge amounts of time trying to work out which would be best. It wasn't ...
A night in the White Swan May 12 2013
The night before Crew Allocation we were due to go to a talk by Ellen MacArthur. This was cancelled at short notice due to illness.  Too late to change travel plans, I travelled down to Portsmouth straight after work.  I met Mum and Dad and, hungry,  we ate in the George. There was a post in ...
Race Start May 9 2013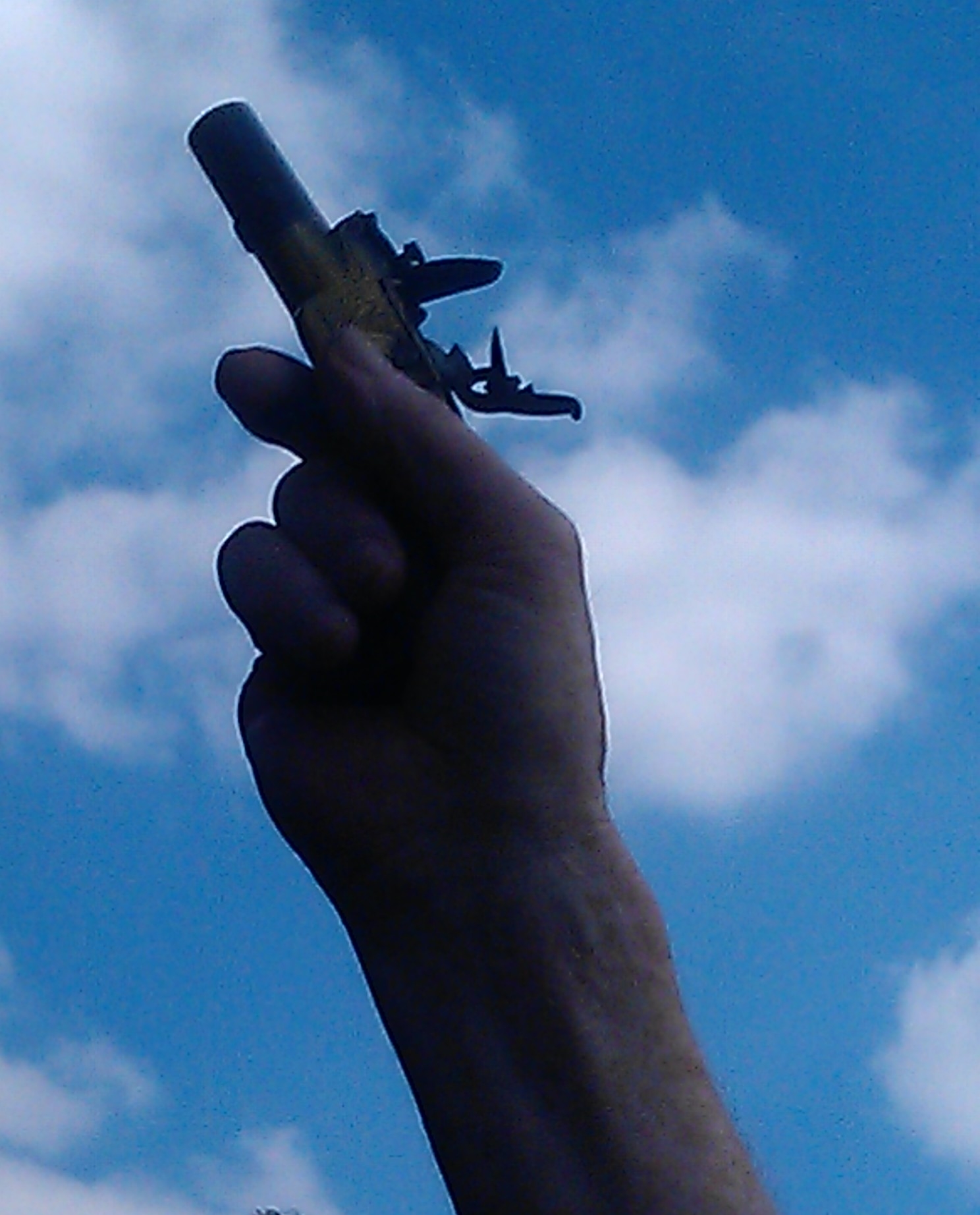 Clipper 13-14 Race will start on Sunday 1 September in the south of the UK from a port that is new to the race.
Crew Allocation May 9 2013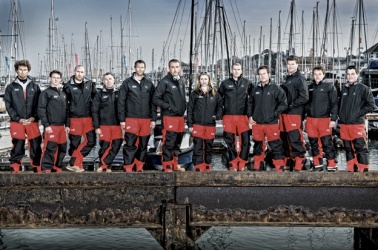 Nearly here. Accommodation booked! Talk the previous evening by Dame Ellen MacArthur. Tickets booked and Dad and Mum both coming to the talk AND the Crew Allocation Day.
Race Start Date Announced April 24 2013

Clipper 13-14 Race will start on Sunday 1 September in the south of the UK from a port that is new to the race. I notice that it doesn't say a south COAST port!! I wonder where "south" starts? Can't be Birmingham, the canals aren't deep enough!! Ummmm …. Birmingham isn't a port ...
Clipper Skippers Revealed April 10 2013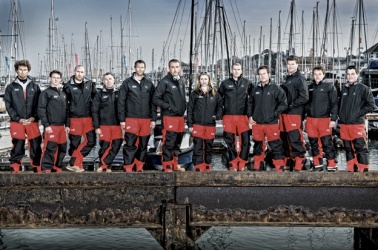 Clipper Race reveals 'dynamic dozen' to command new global yacht fleet. I see that there are 11 men and just one lady! I wonder who will be my skipper and whether I have already met him or her? Not long to wait now – will find out on 11 May at the Crew Allocation! The ...
Crew Briefing January 19 2013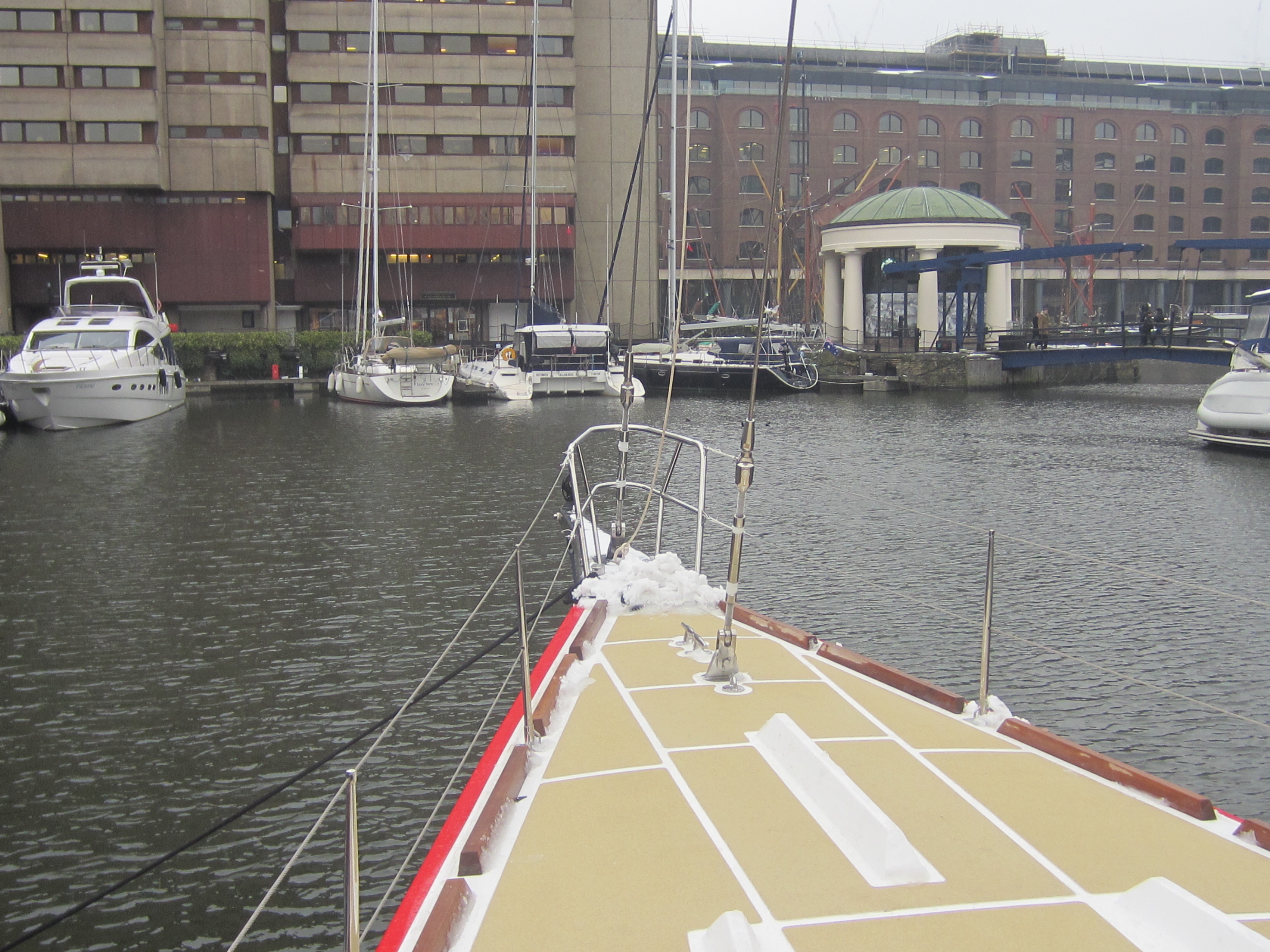 The crew briefing took place on a rather cold snowy day in January in St Katharine Dock. The weather meant that some crew members were unable to attend. I was booked to attend the crew briefing in the morning, and view the new Clipper 70 afterwards. The briefing consisted of a presentation by various ...
Unveiling Clipper 70 January 15 2013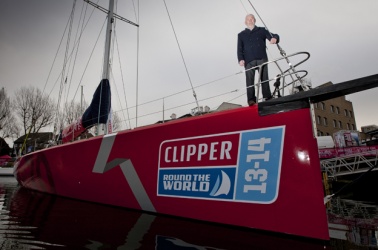 In January 2013, over 3,000 people attended a full week of events at St Katharine Docks, London.  My friends and I were among them! The purpose of the events was to unveil the first of the fleet of brand-new Clipper 70s which will be used in the 13-14 race. On Saturday 19th I was booked ...
Clipper 11-12 Race Finish July 22 2012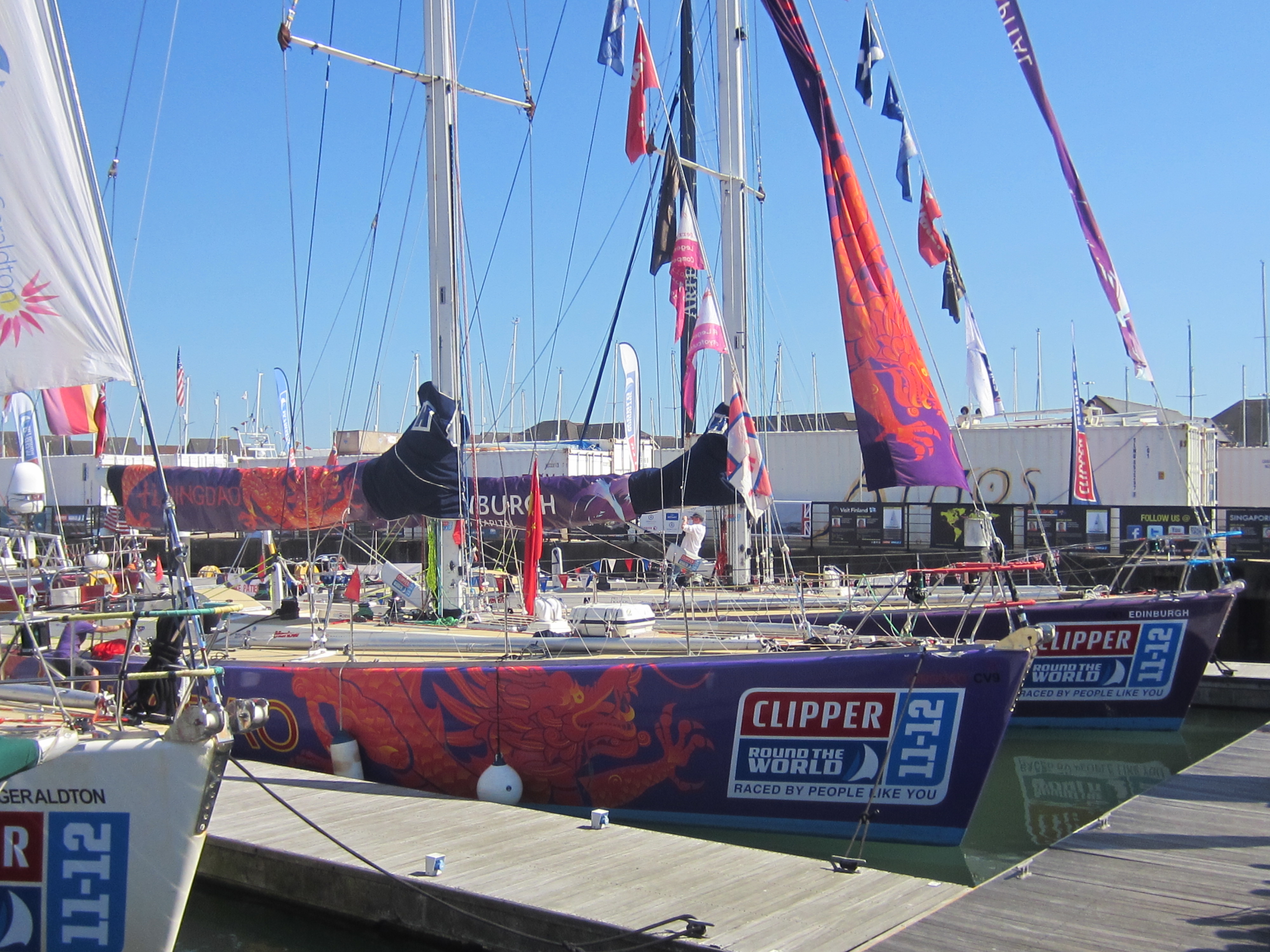 A brilliantly hot, sunny day.  As Anita was attending the Reception for Clipper 13-14 Crews, she had accommodation in Southampton booked for the Saturday and Sunday of that weekend but her Dad and I drove down on Sunday morning and back again on the evening. A long day but memorable for several reasons. We managed to ...
The Clipper 13-14 Campaign Starts July 21 2012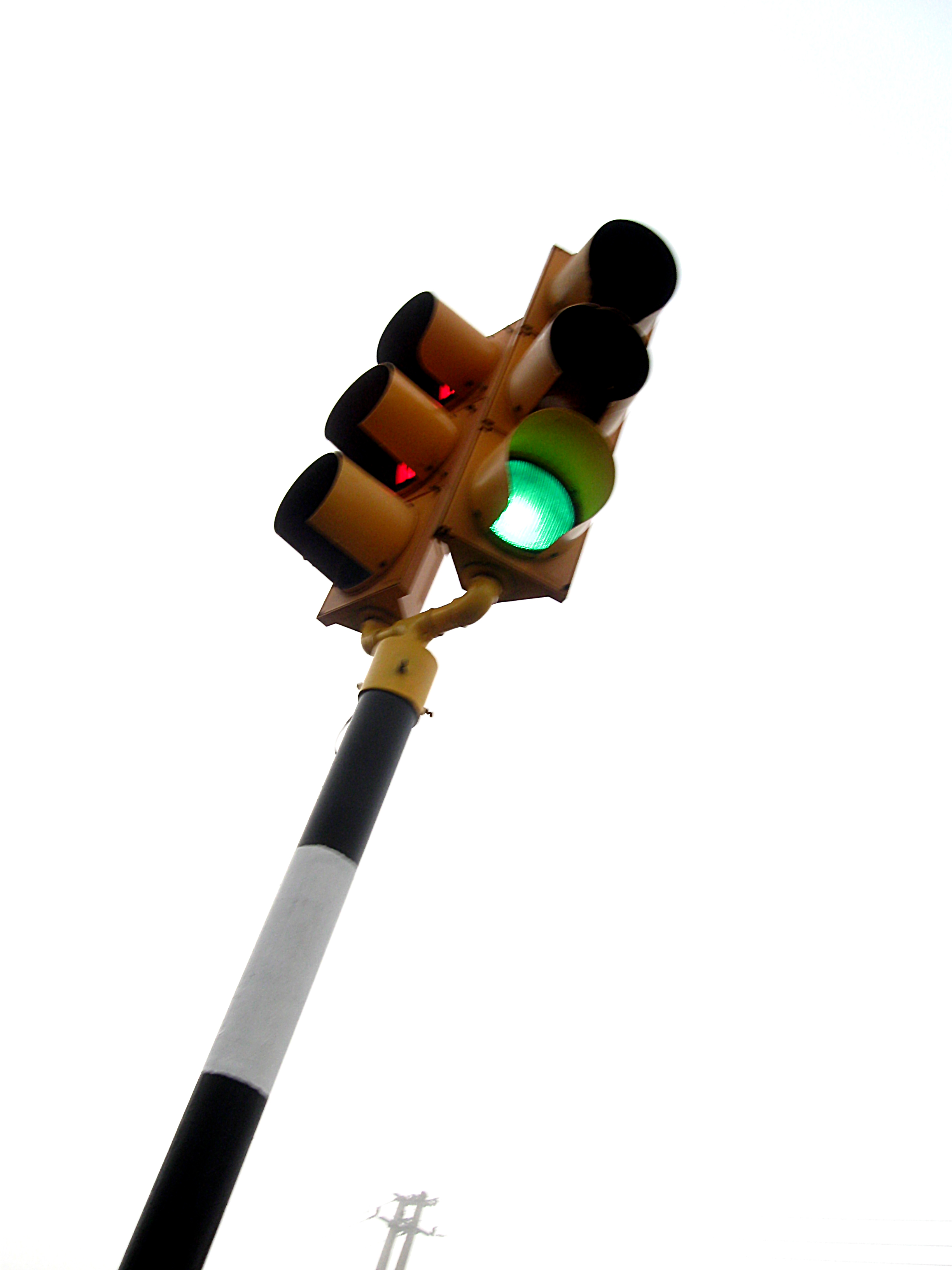 The start of the 13-14 Clipper race campaign coincided with the finish of the 11-12 race in Southampton. While that race finished on the Sunday, there was an event to allow the Clipper 13-14 crew to meet each other on the Saturday evening. I had a terrible day in the lead-up to the event. Nervous as ...
Diamond Jubilee, Royal Pageant 2012 June 3 2012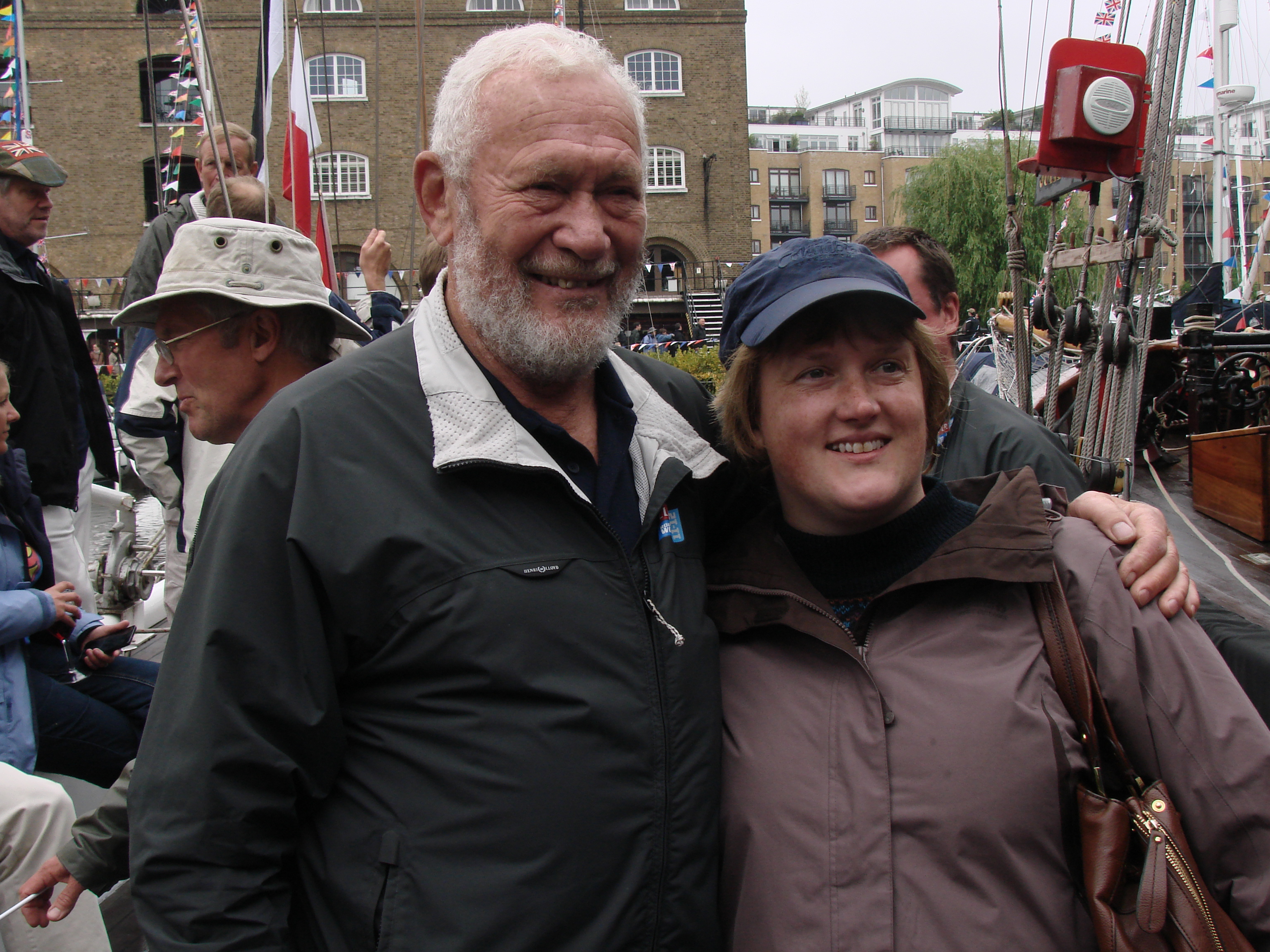 Anita invited us to stay with her for the long June bank holiday weekend.  What horrible weather!  We were surprised when Anita suggested that we go to Tower Bridge on the day of the Royal Pageant.  We didn't expect to see much but did hope to catch a glimpse of some of the boats and ...
My Interview May 18 2012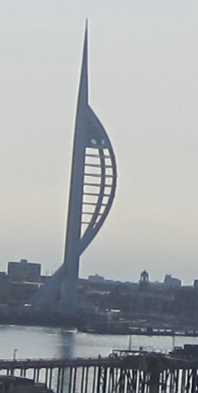 The day of my interview dawned. Excited, I had spent the previous night in Portsmouth, so it was quite an easy journey across to Gosport on the ferry and a walk to the Clipper headquarters – with a slight detour to look at the boats on the way! Armed with coffee, biscuits and fairy cakes ...
Applying for Clipper 13-14 April 10 2012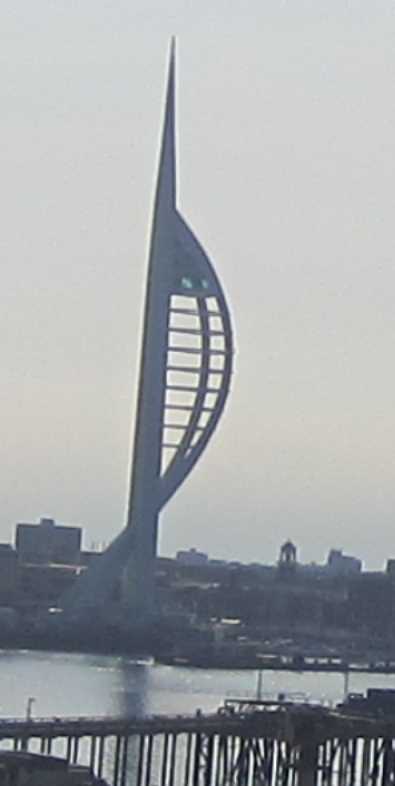 After an initial discussion with the Recruitment Manager for the 13-14 Race, David Cusworth, we decided to do things backwards. So before I even applied for the Race, I had already obtained the medical report and knew that I would be accepted for the insurance. I filled in the application form over Easter 2012 and was ...
The Day I Really looked at the Advert! January 25 2012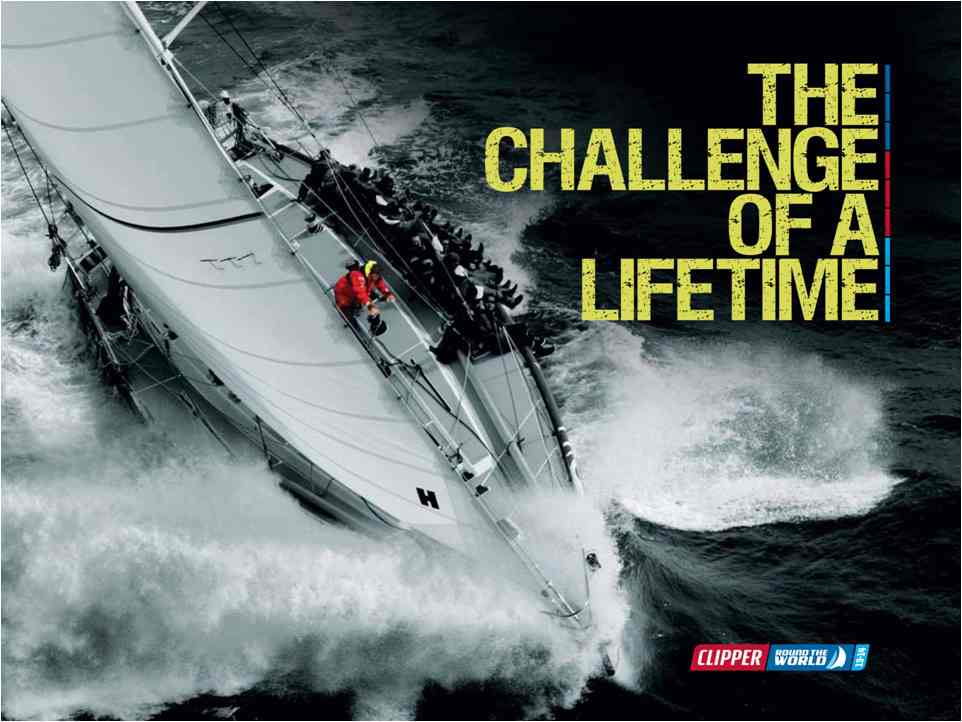 I pass through Broxbourne Railway Station twice every day. Since early January 2012, I had vaguely been seeing an advertisement but not really taking much notice of it. Yes, it had sails, and the question "Could this be you?" all over it but I was on my way to or from work and in ...