The End of the Race June 28 2015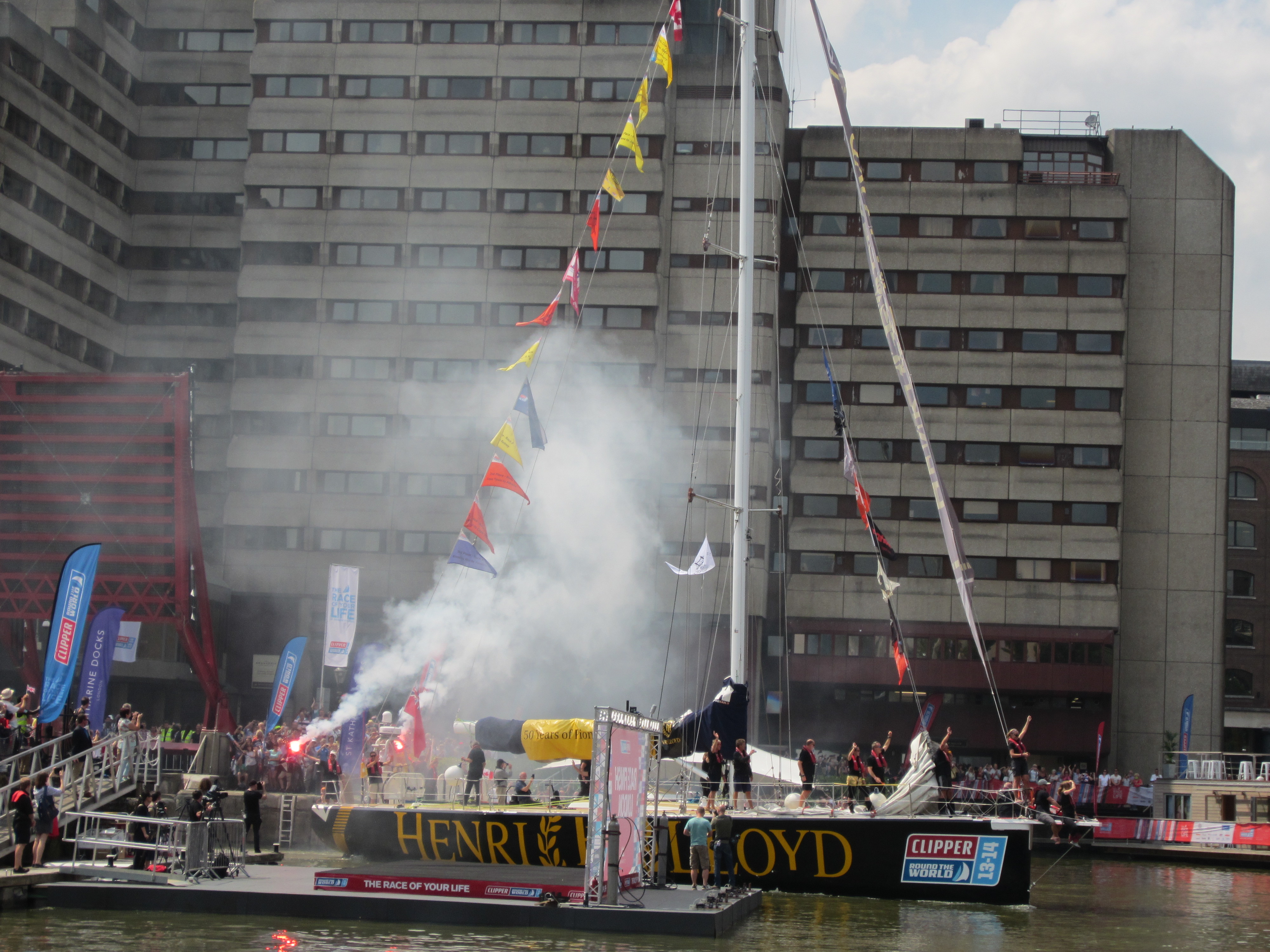 The last day of the race dawned. The fleet weighed anchor to begin their parade of sail up the Thames, due to arrive at St Katharine Docks around lunchtime. We had a boat of our own to catch. One of the spectator boats that would go down the Thames to meet the fleet on their ...
In Limbo. September 11 2014
Thursday 26 June. Land back in England. Monday 30 June. Back to work. A full week in the office after six months away? Someone didn't plan that too well! Back to normality? Well, no, it didn't feel that way. I felt a bit sort of in limbo I suppose. While I'd left Henri Lloyd in New York ...
Well, they just … stopped August 25 2014
You probably noticed. There have been no posts on this blog since I had just passed through the Panama Canal. In May. Since then lots has happened. We raced to Jamaica. We raced to New York. I left the boat for my final time and went travelling in the eastern United States, ending up in Canada. ...
Revised Race Schedule February 11 2014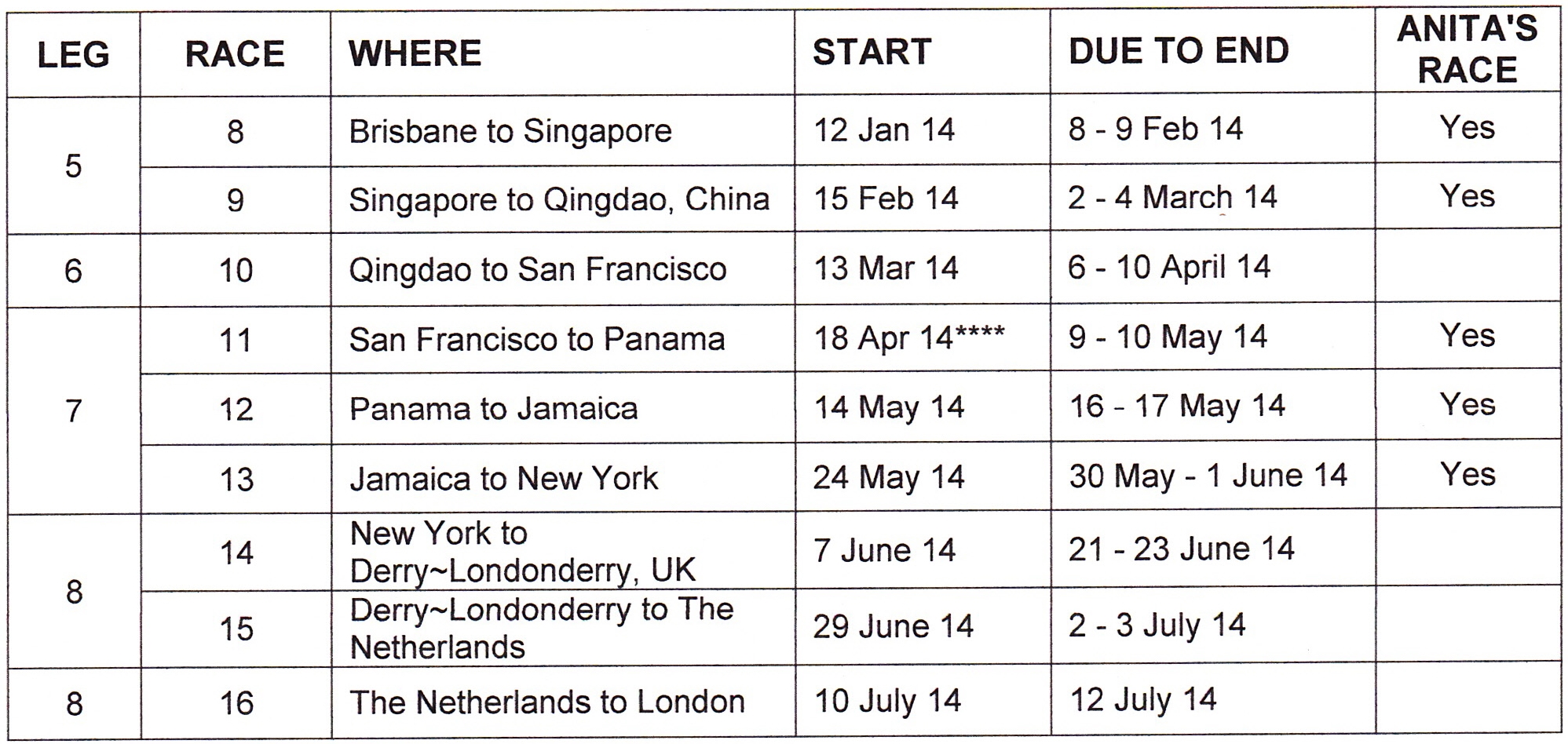 As Race 8A has been so protracted, Clipper have changed some Race Dates.  I showed you the original dates previously. Here is the latest info from Clipper. Following delays due to unseasonable weather in the first stage of the race to Singapore the Race Office has had to adjust the stopover timings and this will have a ...
Race Dates January 18 2014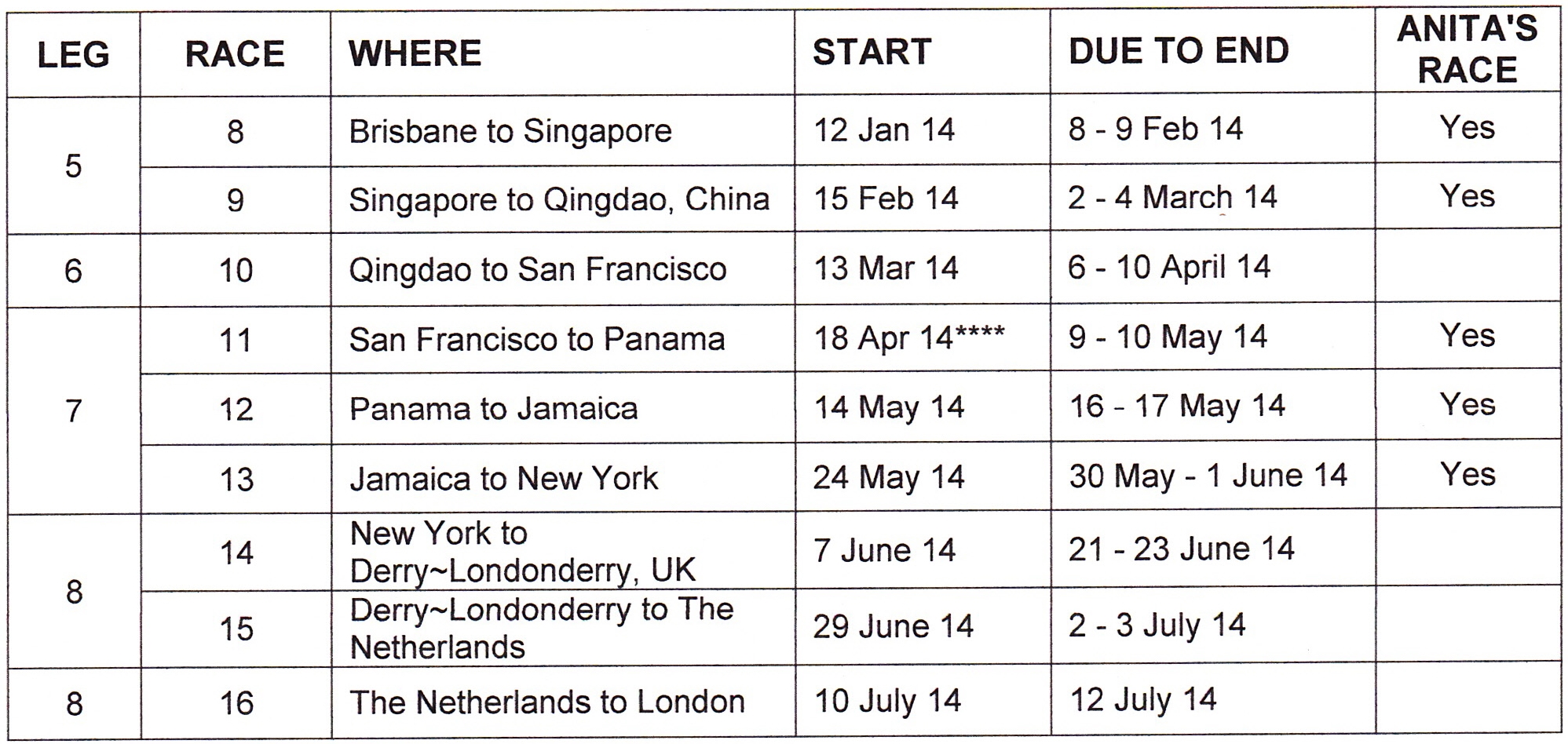 Talking to a friend (thanks Dave) I realised that unless you watch the Clipper Site, you don't know when races are due to start. So – here is more detail! I presume most realise that Legs can have 1, 2 or 3 Races. **** This date is a best estimated date as Clipper Ventures PLC is not ...
A Le Mans Style Race Start January 14 2014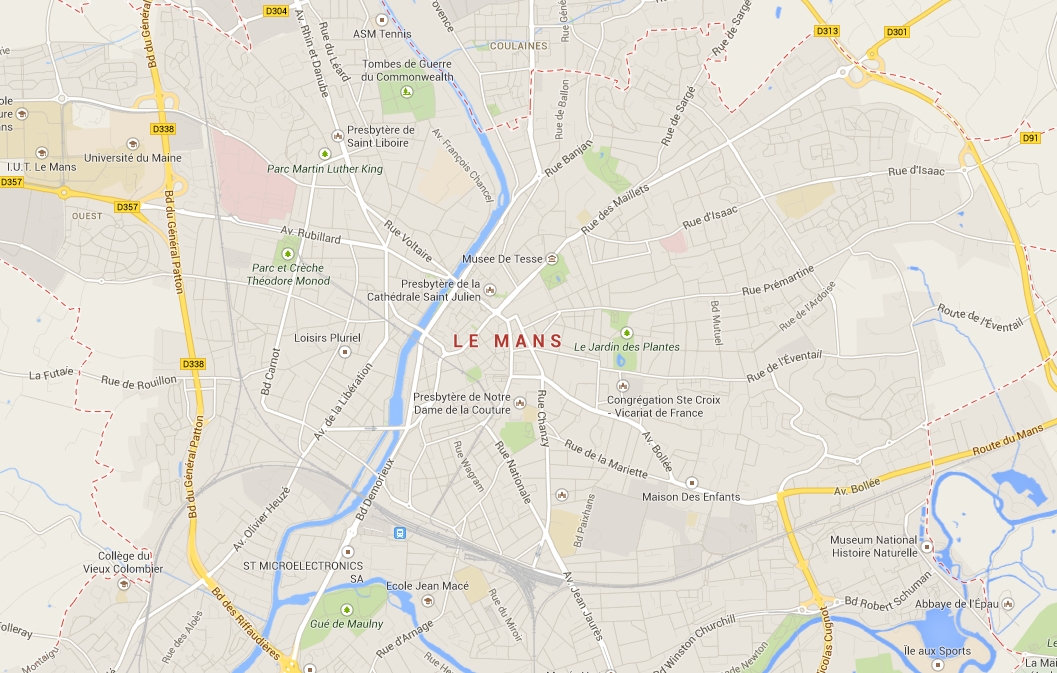 Previous news about what these terms mean! Not being a sailor, nor a racing driver, I didn't know how this would work. I wondered how many of you would know. After all, these boats don't have brakes, gear levers nor accelerator pedals! So how can they line up like racing cars? I've just found out and thought you ...
It's a race? What do all those terms mean? December 6 2013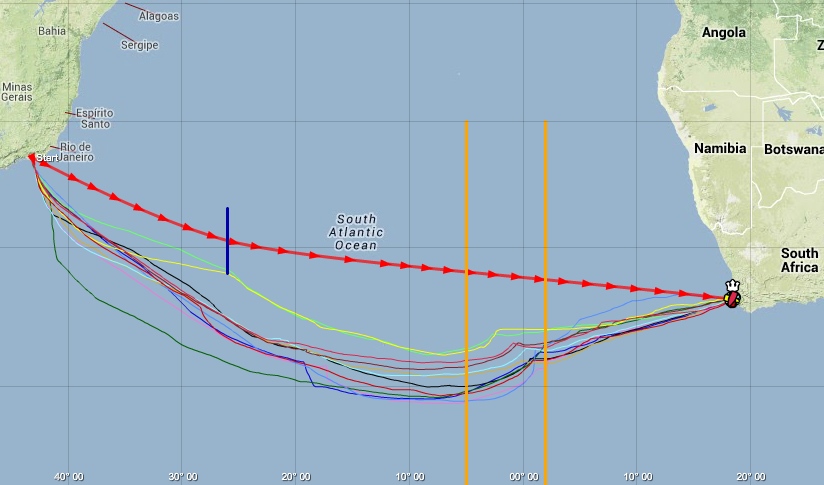 It occurs to me that we haven't told you about how Anita's boat Henri Lloyd is faring so far! Before we go into lots of detail, a little background information. The Overall Race The overall race is made up of 16 smaller races. The winner of the overall race is determined by the number of points each of ...
Warning – it's addictive! November 26 2013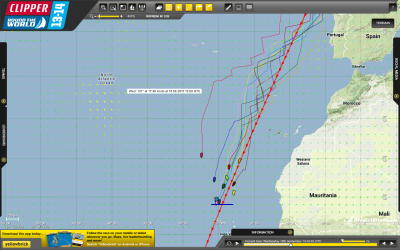 Straight after the Race Start, well the next day, I was back at work. And boy was that a hard week!  For one thing it was the first few days back after a month of being almost completely immersed in Clipper stuff.   For another, well read on. The Clipper Race overall is divided into eight legs, ...