A Le Mans Style Race Start
Previous news about what these terms mean!
Not being a sailor, nor a racing driver, I didn't know how this would work. I wondered how many of you would know. After all, these boats don't have brakes, gear levers nor accelerator pedals! So how can they line up like racing cars?
I've just found out and thought you might like the "official" explanation.
The Le Mans Start is used when local constraints and conditions mean it is not possible to create a standard start line and this method has been successfully used in previous races. In the case of Race 8 (Brisbane to Singapore) the northern part of Moreton Bay is strewn with sandbanks which make navigation whilst racing hazardous.  So the decision was taken to start the race offshore north of Moreton Bay.
The aim of all Skippers is to ensure that the Le Mans Start is as fair as practically possible.
The Le Mans start procedure is as follows and uses the standard Clipper start countdown of 10 min, 4 min, 1 min, Start:
Prior to the 10 minute signal all boats have their mainsails hoisted, headsails hanked on, halyards and sheets attached, but NOT hoisted.
All boats motor slowly (speed set by Duty Skipper), approx 2 to 3 boat lengths apart in a line abreast on a pre-arranged heading. This heading is usually towards the finish.
Once the fleet is in a line abreast, the lead skipper signals the 10 minute gun via VHF on a pre-arranged channel. Engines shall be used to ensure that the boats are lined up accordingly (either reverse or forward).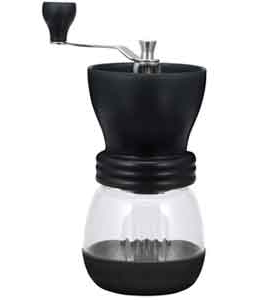 At the 4 minute signal, all crew shall be aft of the forward coffee grinder. [They have time to drink coffee??]
At the one minute signal, engines are to be turned off.
Mainsails are trimmed to ensure the fleet stays in line. If the fleet drift out of line, the Duty Skipper can stop the sequence and start the process again.
At the start gun, the crew can move forward and the headsails can be hoisted.
All boats must hold the agreed course and separation for the first 10 minutes after the start gun.
An alternative description!!
I 'think' the Le Mans start is where the Skipper and crew all stand at the back of the boat (behind the wheel thingy) with all sails down, then a designated boat at a designated time shout 'GO' or fires a gun/cannon/missile LOL! – now all crew charge forward and get sails hoisted as fast as possible to get the boat going – bit of fun and different.
Any questions? If so, please don't ask me!
---
© Anita Davies and http://anitasailsagain.com The blog post above first appeared on http://anitasailsagain.com, and is subject to copyright. If you can see this message it probably means that the content has been copied without permission, in violation of that copyright. To see this post within the context that was intended, please enter http://anitasailsagain.com into your browser.
Full copyright notice, as displayed on site:
© Anita Davies and http://anitasailsagain.com, 2013. Unauthorized use and/or duplication of this material without express and written permission from this blog's author and/or owner is strictly prohibited. Excerpts and links may be used, provided that full and clear credit is given to Anita Davies and http://anitasailsagain.com with appropriate and specific direction to the original content.
---

AnitaSailsAgain
by
Anita Davies
is licensed under a
Creative Commons Attribution-NonCommercial-NoDerivs 3.0 Unported License
.
Based on a work at
https://anitasailsagain.com
.