Another Indian Dream Experience! October 6 2014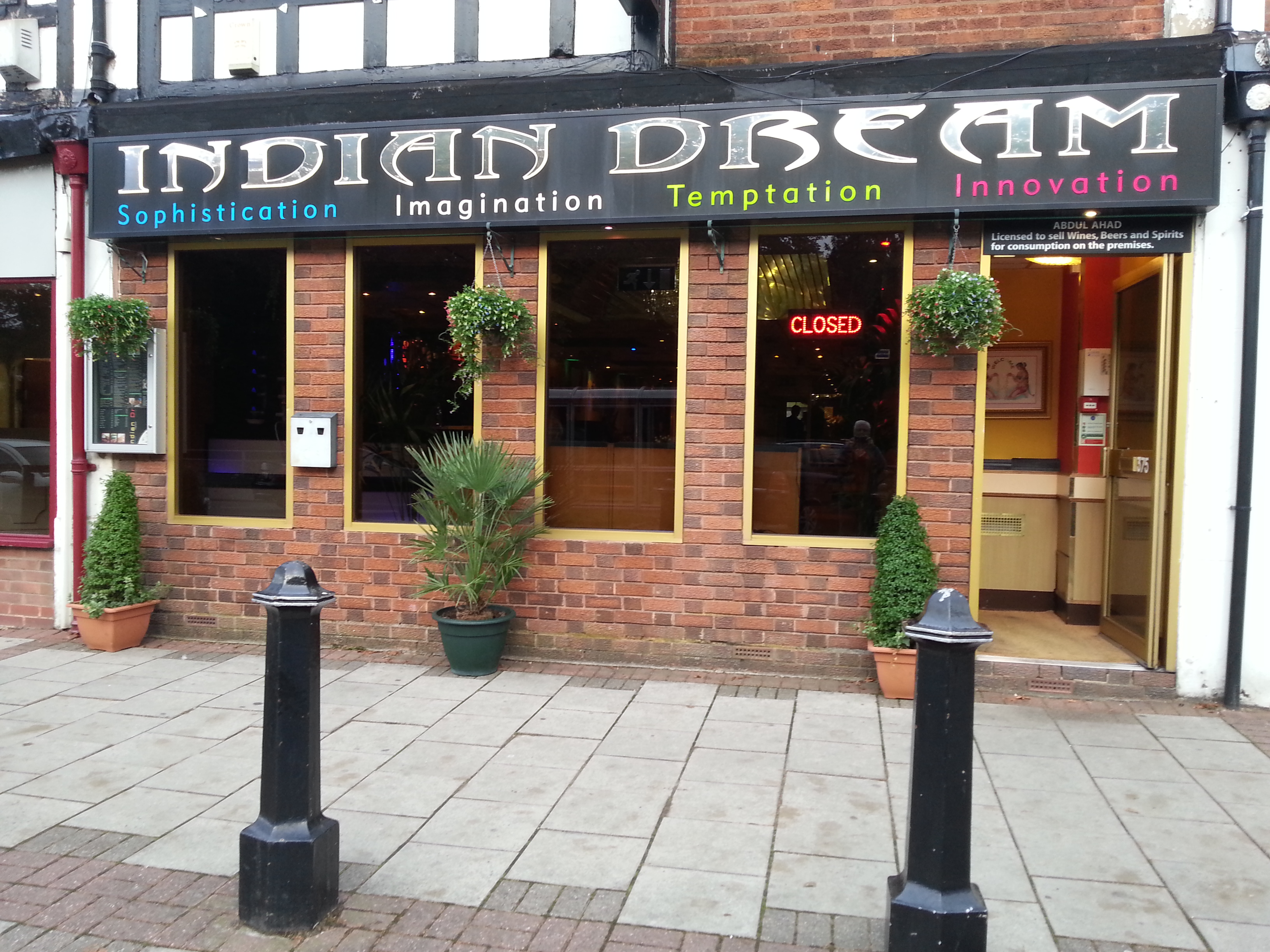 With less than 20% still to go until her fundraising target of £8,200 is reached, Anita has completed her involvement in the Clipper 13-14 Round the World Yacht Race. Please join her for another wonderful Indian Dream meal to help raise funds and to hear all about what it was like to be a crew member ...
Songs from the Shows! April 1 2014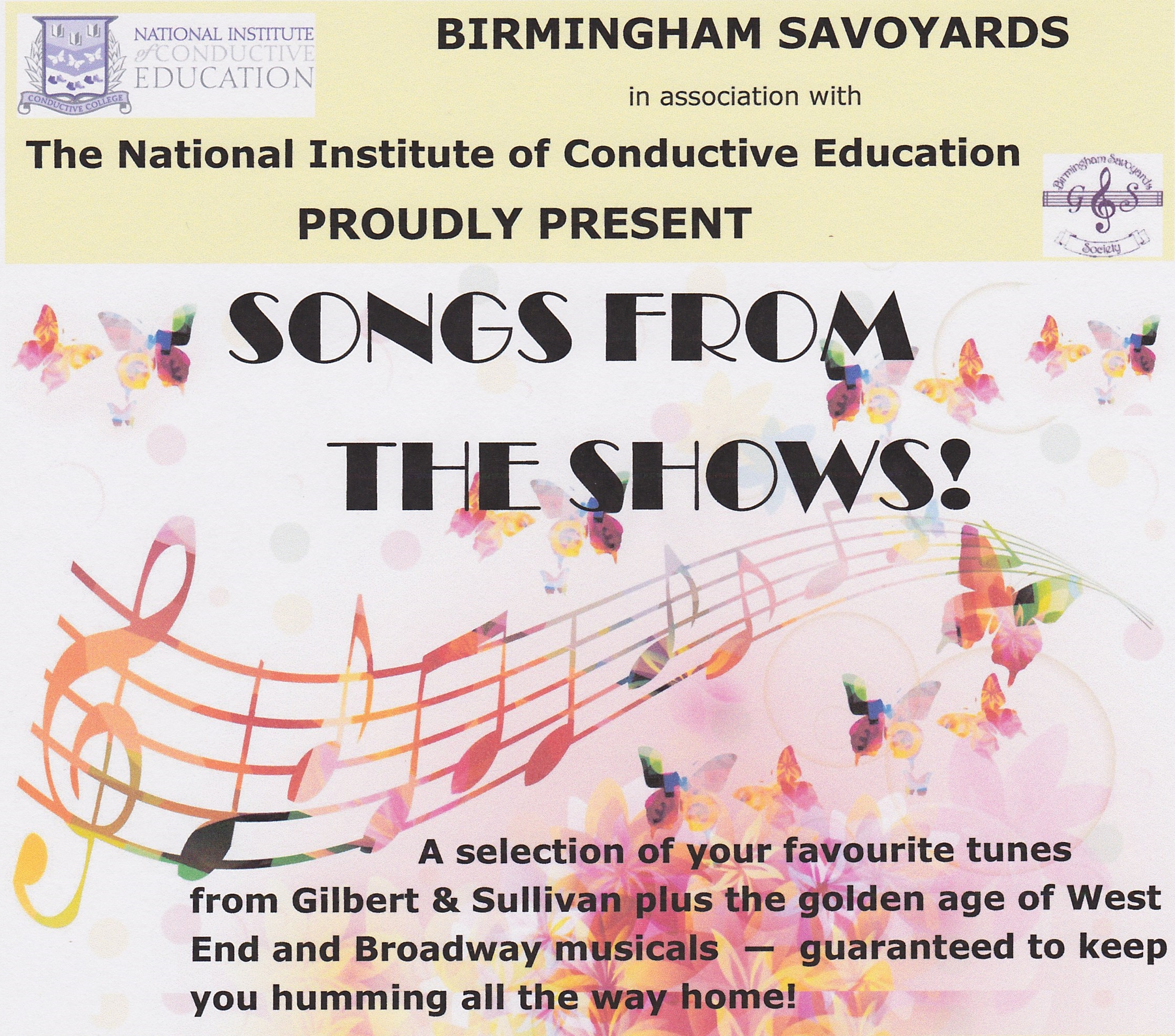 Please keep booking tickets!
Another Indian Meal? March 27 2014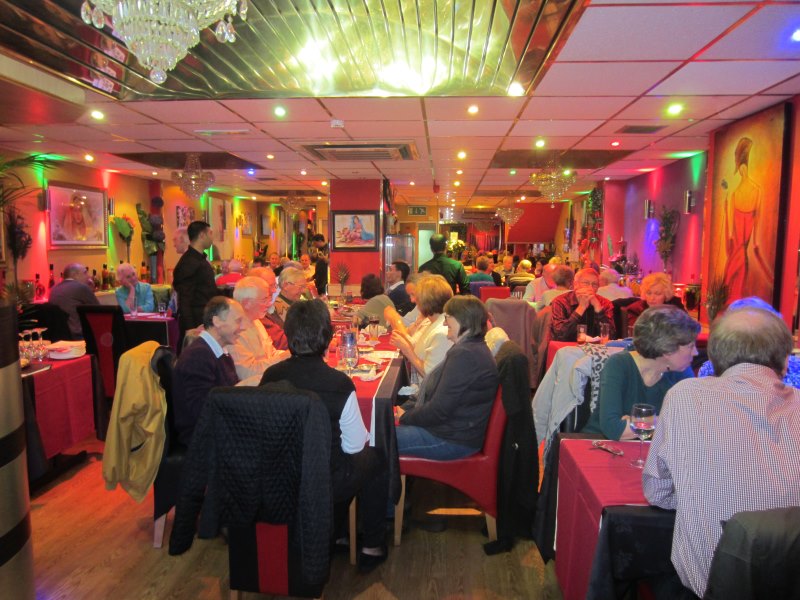 Many of you came to the last fundraising event – in the Indian Dream Restaurant. We are still selling tickets for our next event, the Songs from the Shows! on Sunday 18th May. The Quiz Night held on 7th March was a great success and raised £400 for Anita's charity. However, we believe in planning ahead!!  We have been asked ...
Songs from the Shows! March 7 2014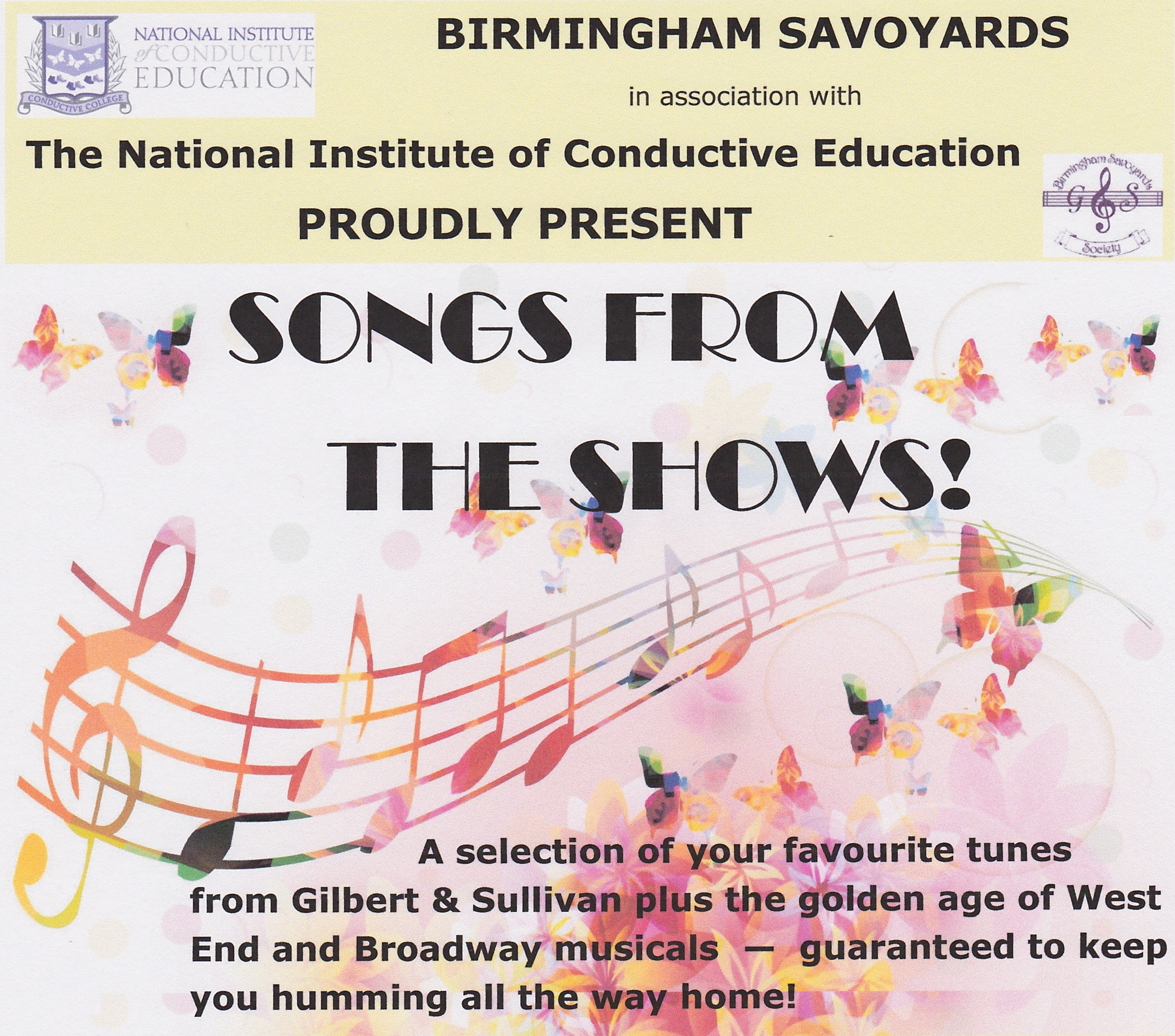 This fun afternoon will be on Sunday 18th May 1:30pm to 4:30pm at The Eaton Hotel, 279 Hagley Road, Edgbaston B17 9NB. Tickets need to be booked IN ADVANCE to ensure your place. These are ONLY £15 and include some lovely music with a welcome drink (Bucks Fizz / Orange) and afternoon tea with a selection ...
Quiz Night November 14 2013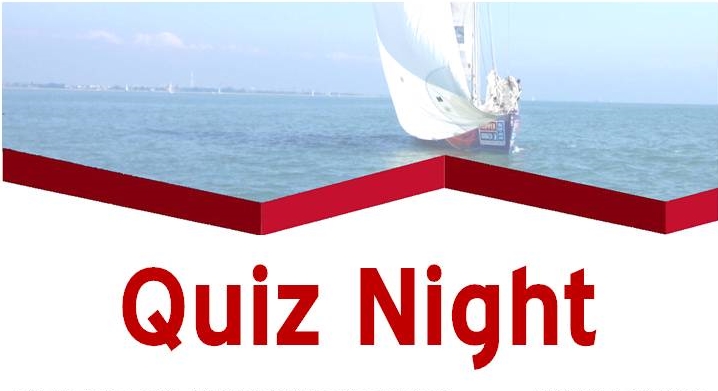 Quiz Night in Birmingham This fun evening will be on Friday evening 7th March 7:30pm. Ryland Street in Birmingham is the venue. Unitarian New Meeting Church 31 Ryland Street Birmingham B16 8BL This is another event planned for you all. A Quiz Night which will include a ploughman's supper. Anita will be in China but I think we can manage this ...
Indian Dream Raffle November 11 2013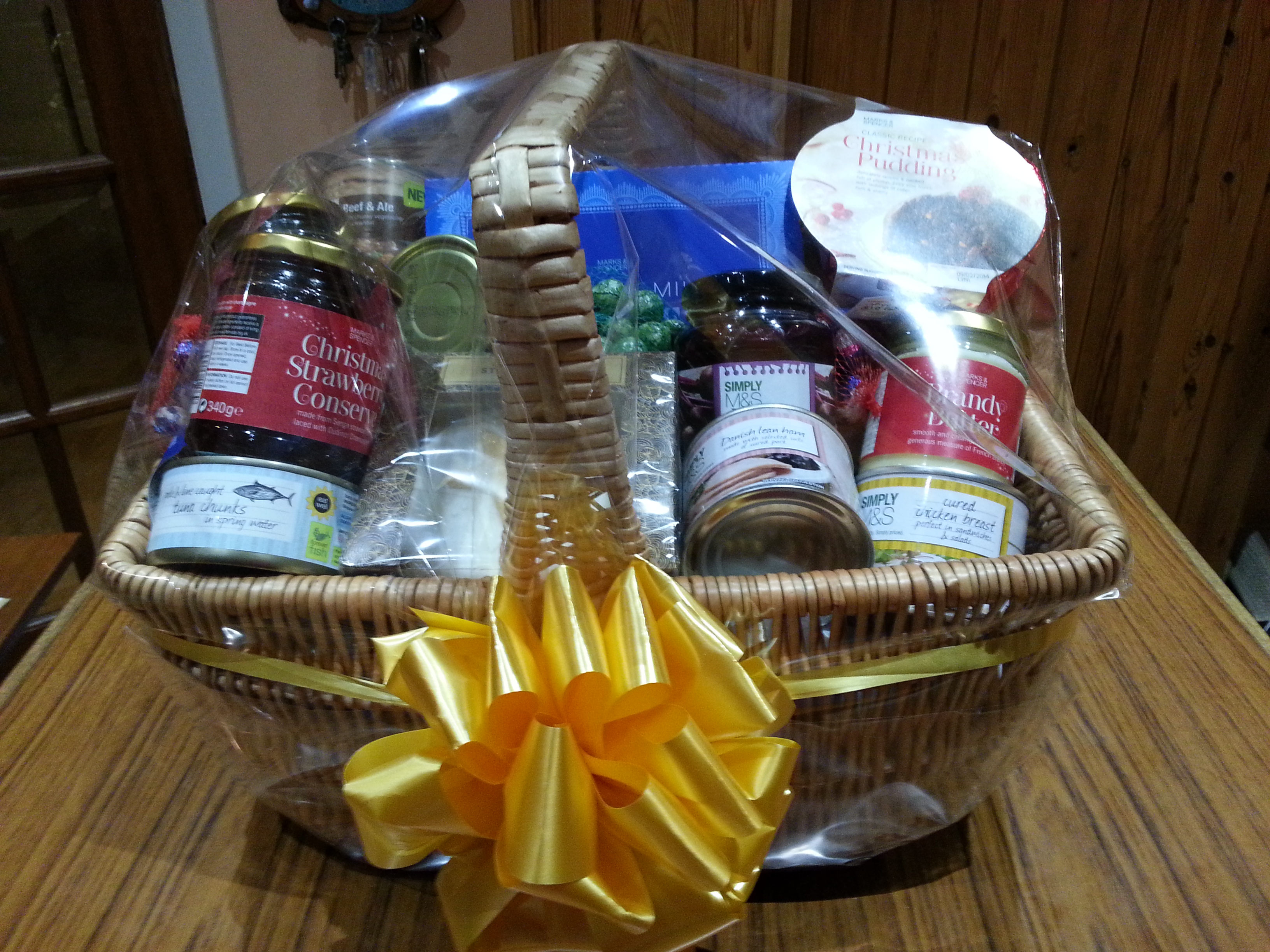 We have been very busy collecting Raffle Prizes from local businesses.  These prizes are all ready for you to win at your Fundraising Indian Meal at the Indian Dream restaurant on 18th November. Prizes have been donated by the following: Marks and Spencer, Solihull; Perfumery concessions within John Lewis, Solihull; House of Fraser, Solihull (Beatties); Sainsbury's, Solihull; Dovehouse Pharmacy; Aesthetics, Dovehouse ...
Barnet Band plays for Foundation for Conductive Education October 23 2013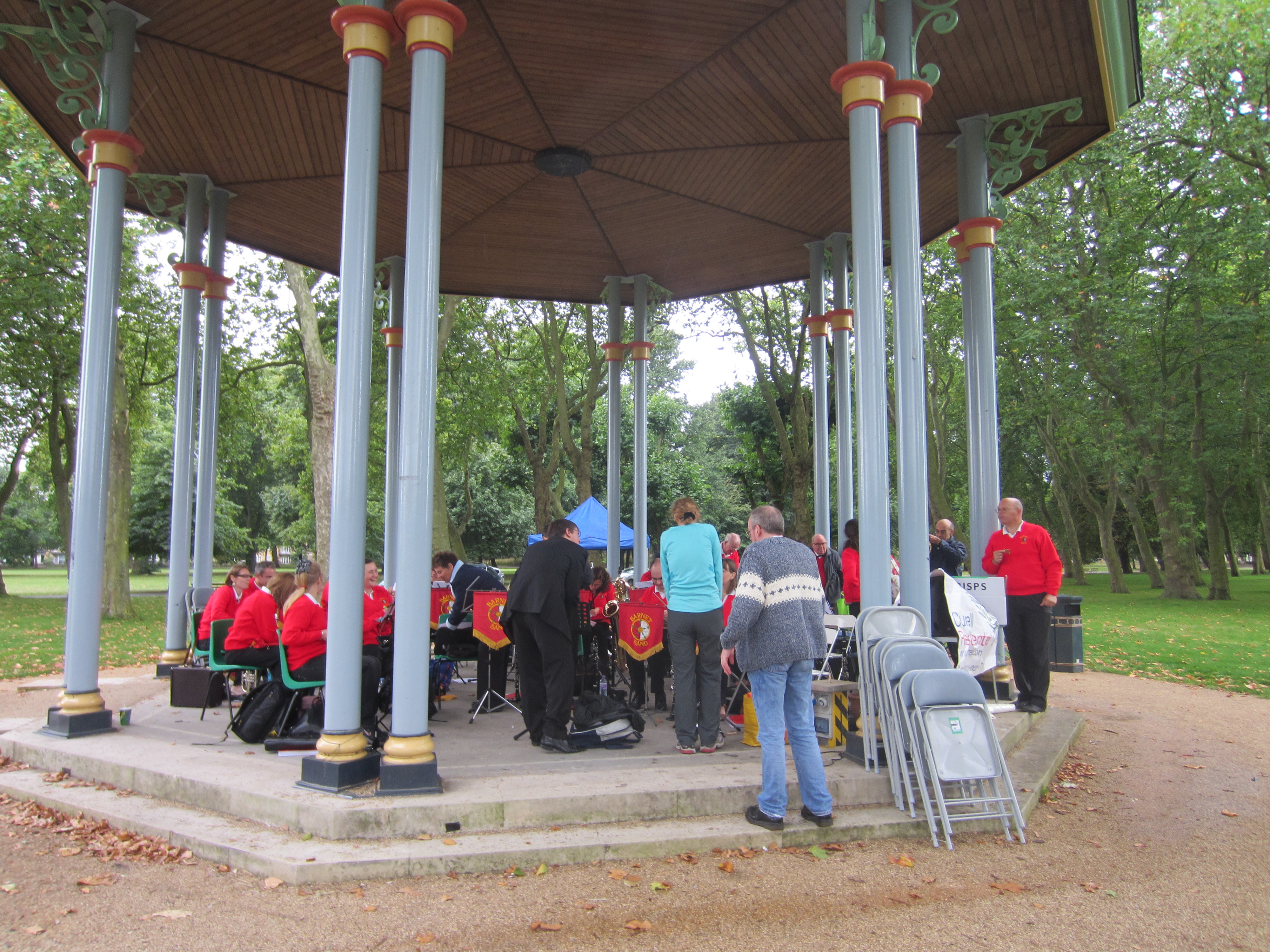 On a bright, hot, sunny September day – what am I on about? I'll start again! Barnet Band picked the coldest, wettest day in early September to play on a bandstand in Victoria Park, Hackney and entertain the passing public with their repertoire of lively music. I should say that as a member of ...
Fundraising at the Indian Dream October 19 2013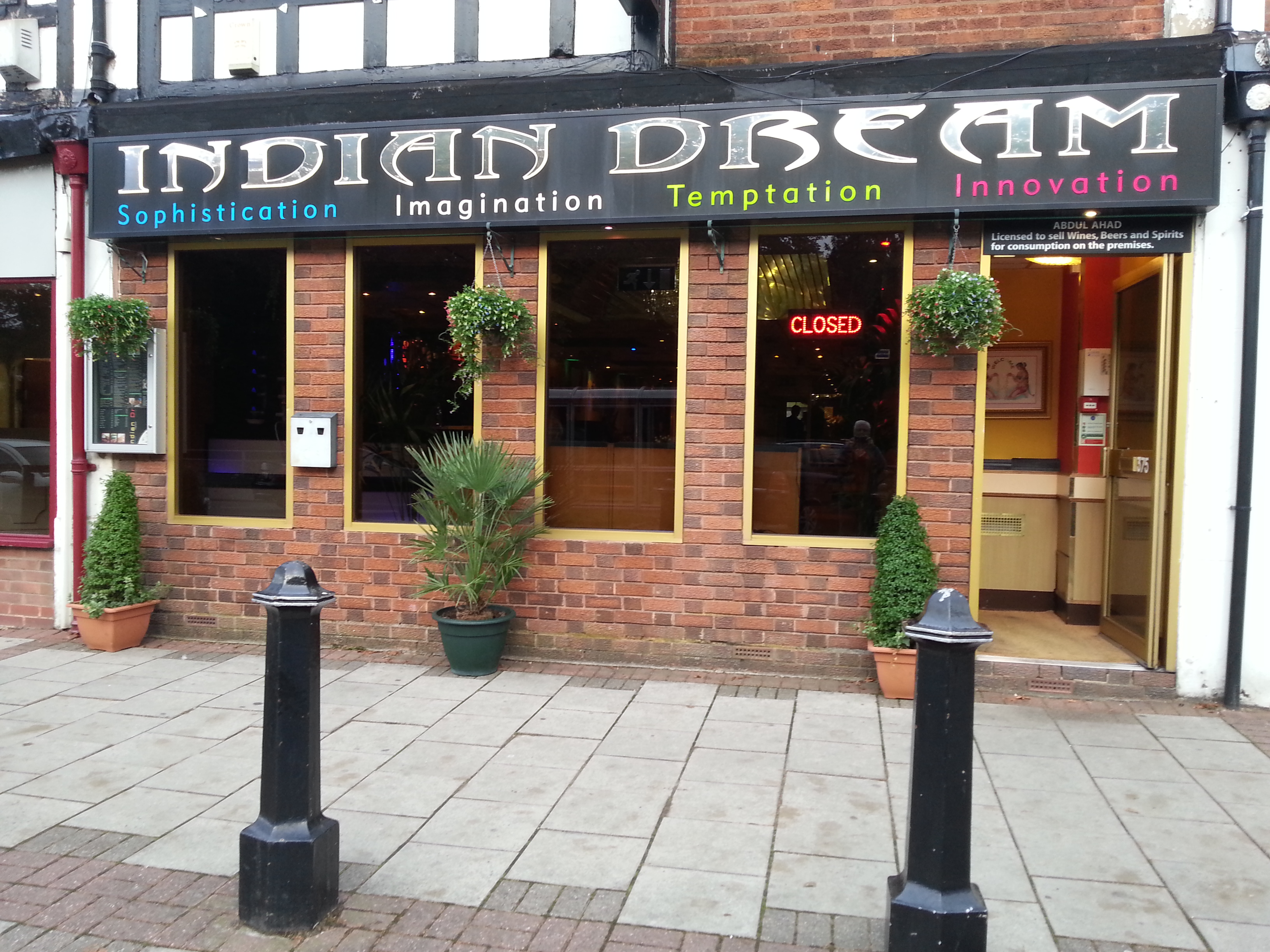 Here's our next event, a fundraising meal at the Indian Dream restaurant in Olton. This will be on Monday evening 18th November 7:30pm for 8:00pm. Indian Dream Dovehouse Parade 375 Warwick Road Solihull B91 1BQ Just £20 for a three-course meal. There will be a raffle as well with prizes donated by local businesses. What could be better? Bring yourself and a ...
Get your Tickets for Scones & Shanties September 15 2013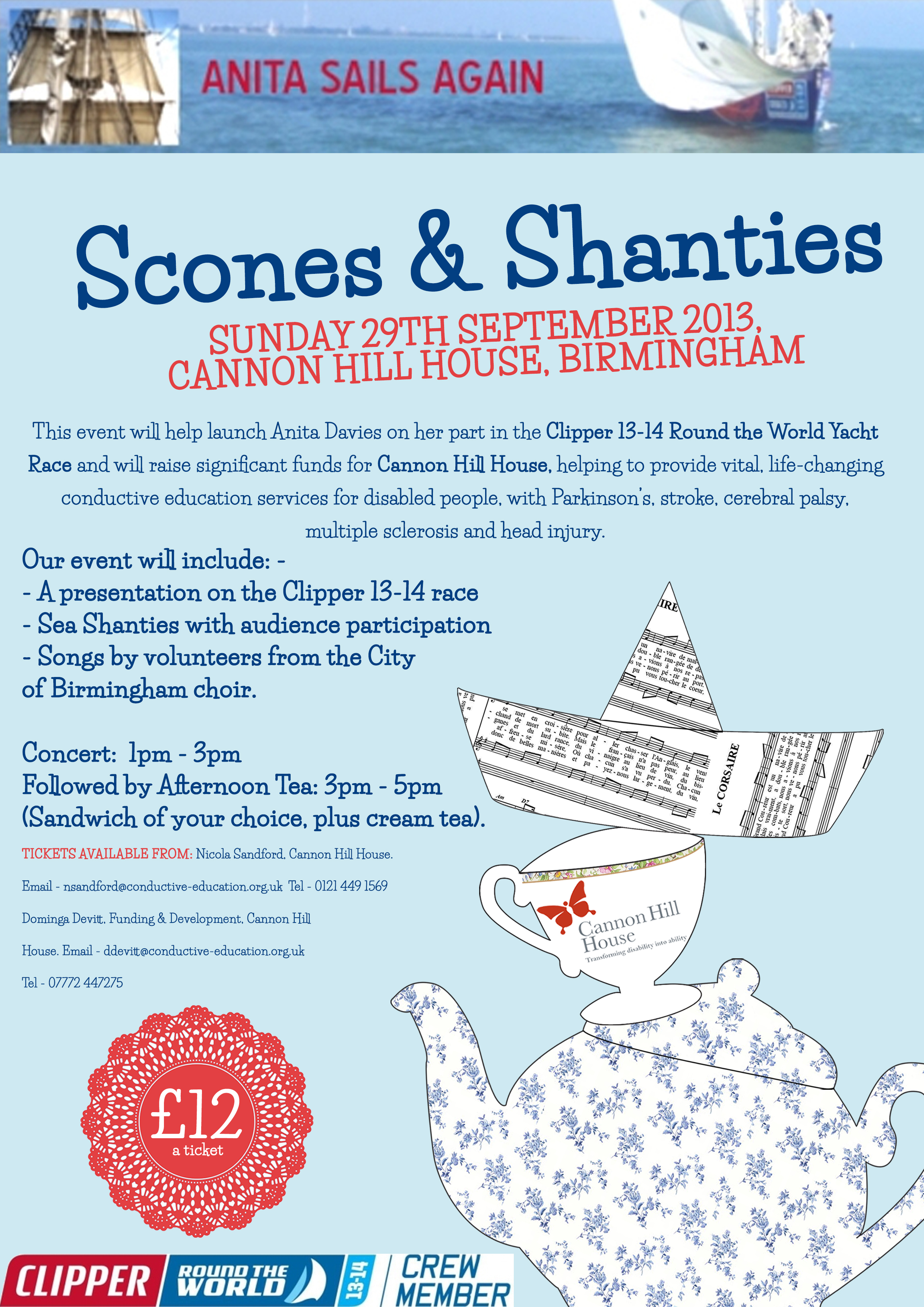 A treat for all of Anita's followers who live somewhere in the West Midlands. Your chance to meet Anita and hear about her epic adventure. Anita will talk about why she wants to raise funds for nice adult services. Come and listen to a group of Volunteers from the City of Birmingham Choir singing Sea Shanties or even ...
Barnet Band and AnitaSailsAgain collide! August 8 2013

I am a member of the community wind band, Barnet Band, so when not sailing I am often to be found with my clarinet. Usually the two do not mix. My hydrophobic wooden clarinet does not go anywhere near salt water! However I've managed to talk them into supporting the Foundation for ...
Scones & Shanties May 31 2013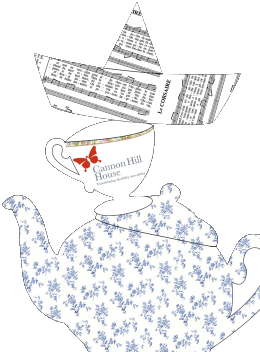 SUNDAY 29TH SEPTEMBER 1pm – 3pm followed by Afternoon Tea, 3pm – 5pm (Sandwich of your choice plus cream tea) Cannon Hill House Russell Road Moseley Birmingham B13 8RD Please come to this event to help raise significant funds for Cannon Hill House which provides vital life-changing conductive education services for disabled people with Parkinson's, stroke, cerebral palsy, multiple sclerosis and head injury. This ...
Jazzstrata at The Malt House in Birmingham – Sundays, 2nd and 9th June 2013 May 27 2013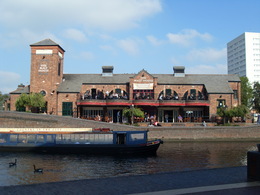 Both weeks, 1:00pm – 3:30pm ish! Relax, have a drink (and food as well if you wish) and enjoy well over 2 hours of live jazz by regular group Jazzstrata. The Malt House 75 King Edward Road Brindley Place Birmingham B1 2NX You can also find the Malt House from the north side of the canal, opposite the Sea Life Centre. Both of ...