"As typical with sailboats, the cabins are not spacious or very private; they are for resting and sleeping. The common areas include an open saloon area and galley inside and both covered and open outside decks ….  and with separate Male and Female Toilet – Shower Cabinet.
Overall, she is a comfortable sailboat, well suited for the adventurous. It is by no means a luxury dive boat. Those seeking pure sailing, privacy and luxury should really consider elsewhere…"
I read the above details with a very different viewpoint from most of the intended audience.
Wait, this boat has cabins? A covered outside deck? Separate male and female heads, sorry toilets, and there's no mention of being expected to clean them? A shower? Not luxurious?
I guess that depends what you're used to. I guess most of their customers aren't used to stripped down racing yachts
with no cabins,
whose "covered outside deck" is the crew's foul weather gear,
on which there might be two toilets but which one you use is determined by consideration for crewmates who might be trying to sleep nearby, and
where the shower cannot be used regularly because the passages are not short enough that enough water can be carried.
Rum Runner was my home whilst I was in Cairns – Sailing and Snorkelling!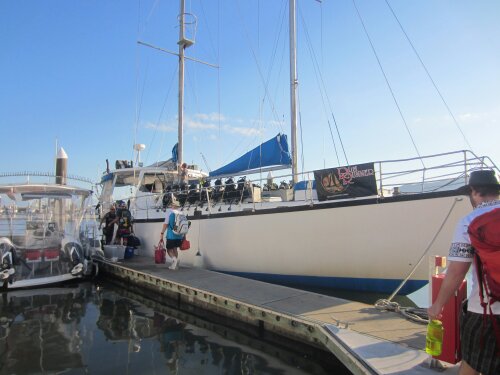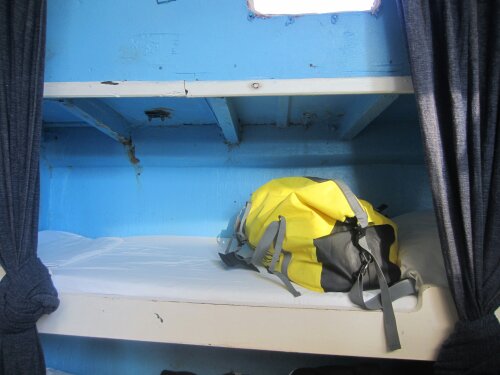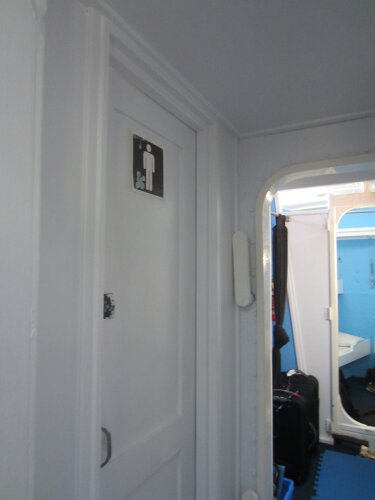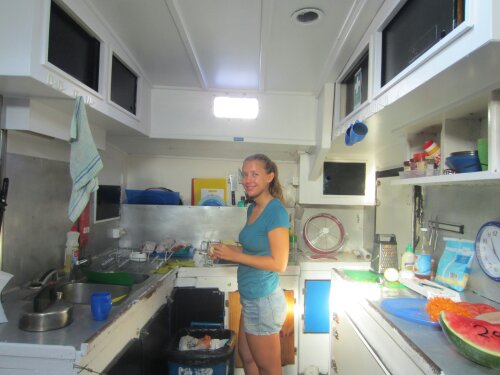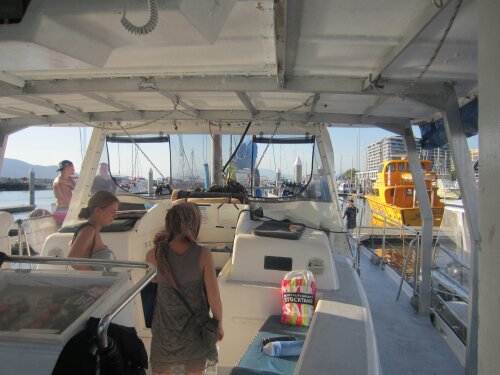 ---
© Anita Davies and http://anitasailsagain.com The blog post above first appeared on http://anitasailsagain.com, and is subject to copyright. If you can see this message it probably means that the content has been copied without permission, in violation of that copyright. To see this post within the context that was intended, please enter http://anitasailsagain.com into your browser.
Full copyright notice, as displayed on site:
© Anita Davies and http://anitasailsagain.com, 2013. Unauthorized use and/or duplication of this material without express and written permission from this blog's author and/or owner is strictly prohibited. Excerpts and links may be used, provided that full and clear credit is given to Anita Davies and http://anitasailsagain.com with appropriate and specific direction to the original content.
---

AnitaSailsAgain
by
Anita Davies
is licensed under a
Creative Commons Attribution-NonCommercial-NoDerivs 3.0 Unported License
.
Based on a work at
https://anitasailsagain.com
.