Solihull Observer – Promoting Scones & Shanties September 27 2013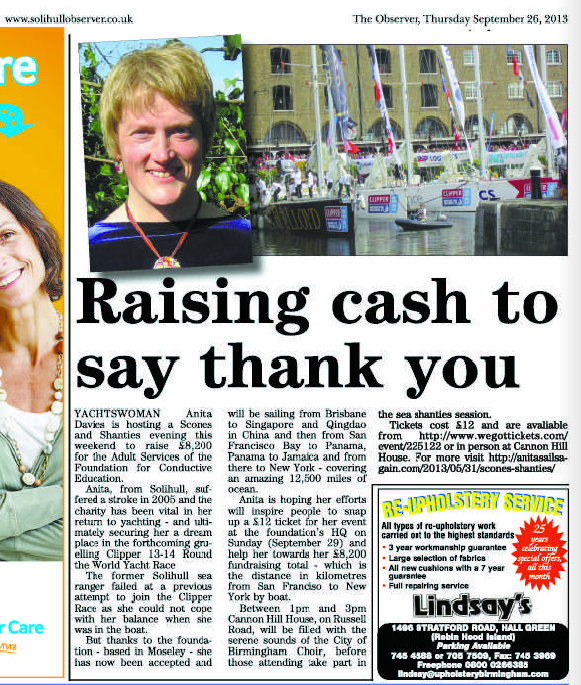 In the paper again – yet another different paper, the Solihull Observer, this time to promote this Sunday's Scones & Shanties concert in aid of the Foundation for Conductive Education.
Different Strokes July 19 2013

To add to the publicity surrounding last week, Different Strokes added my blog to the Helping Each Other section of their website. Different Strokes is a charity set up by younger stroke survivors to offer support to younger stroke survivors, at a time when most of the services available were aimed at the elderly. In ...
Solihull News: Anita's fighting fit and ready for the high seas July 19 2013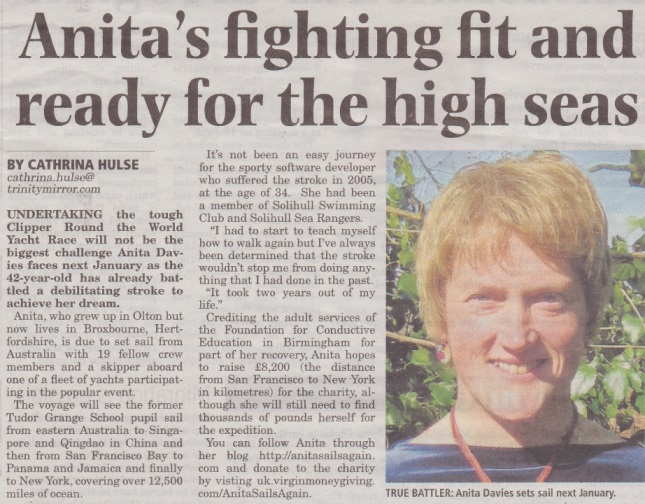 BY CATHRINA HULSE 19 July 2013 UNDERTAKING the tough Clipper Round the World Yacht Race will not be the biggest challenge Anita Davies faces next January as the 42-year-old has already battled a debilitating stroke to achieve her dream. Anita, who grew up in Olton but now lives in Broxbourne, Hertfordshire, is due to set sail from Australia ...
Featured in the Hertfordshire Mercury! July 11 2013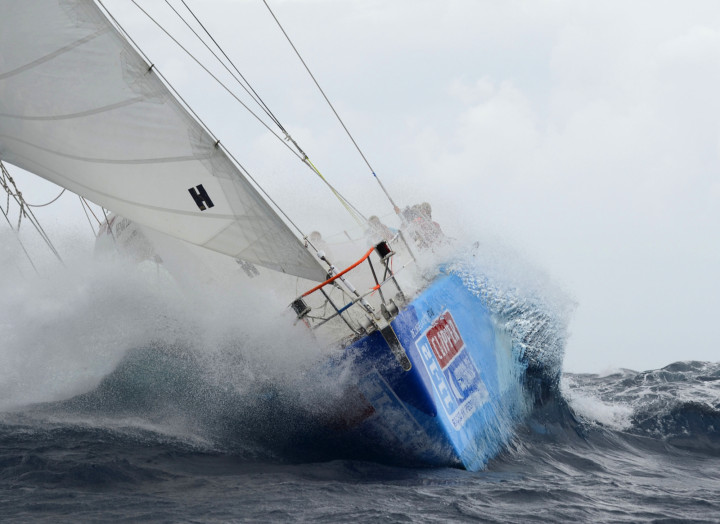 This week I have been featured in my local newspaper, the Hoddesdon and Broxbourne edition of the Hertfordshire Mercury. Here's the article.
"The sense of achievement" July 9 2013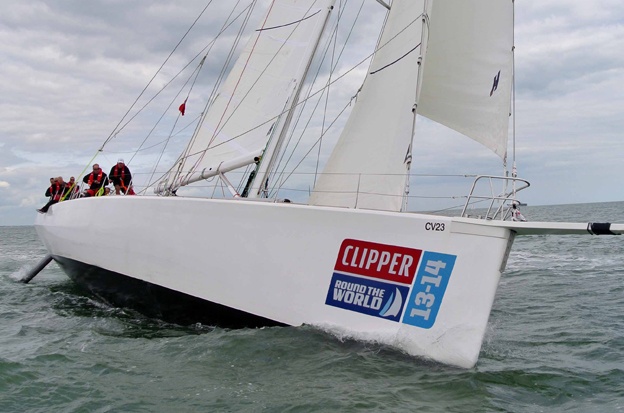 On 8 July 2013, Clipper Ventures featured my story on their website. Anita Davies (42) suffered a stroke at the age of 34 yet was determined not to let that affect her life and will take part in Legs 5 and 7 of the Clipper 13-14 Race. She recalls, "I had seen the Clipper Race advert in ...